Should You Buy the Disney Dining Plan?
There's no argument that if you do some research, you can save money with any version of the Disney Dining Plan. But if you want to choose food that's based on your mood, can the Dining Plan still be a good idea? Our goal today is to see if the plans might fit your vacation style.
The straight talk is that the financial value of the plan can depend on the length of your trip. I'll discuss why that is, show you a little bit of math, and talk about reasons for getting the plan that focus on your personal value calculation. Tap any link below to go straight to that section.
How Easy Is It To Save Money With the Disney Dining Plan?
Reasons To Buy the Disney Dining Plan, Other Than Saving Money
Why It's Hard To Break Even on the Dining Plan On Long Trips
Why It's Easier To Break Even on the Disney Dining Plan On Short Trips
The TL;DR
Before we get started, here's something pretty important: you don't need to decide right away. You can add the Disney Dining Plan any time up until 48 hours before your arrival date. You can also take it off if you had bought it, or change the plan type. These updates usually don't change the price of your package, unless the Dining Plan itself has changed cost or your booking uses a Dining Plan special offer.
How Easy Is It To Save Money With the Disney Dining Plan?
If you don't already know the basics of how the Disney Dining Plan works, the short version is that for each night you'll get a combination of credits that you can use to buy meals or snacks. Credits aren't all equal, for instance, you can't use a "Snack Credit" to pay for a full meal. The plan also comes with a Rapid Refill mug that can be used for free drinks at your resort. If you use the plan, you must buy it as part of a package. And you must get the same plan for each person in your room and for each night of your stay.
I'm going to show you that for most people, the Disney Dining Plan is like playing blackjack: you can have a good run for a while, but over the long run you'll almost always end up behind. It's not hard to beat the House of Mouse for a few days. The longer you stay, the less likely you are to save compared to paying out of pocket as you go.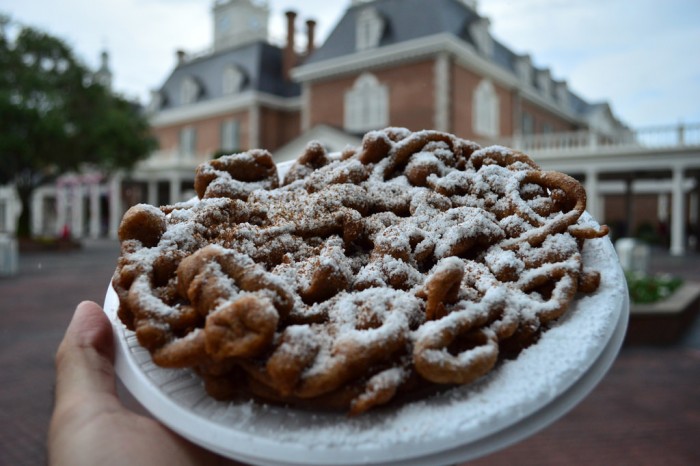 Still, here's the thing. Ordering takeout is more expensive than cooking at home, but that doesn't mean it's a waste of money. Even if you don't come out ahead on the dollars and cents, the Disney Dining Plan might still be a good value for you. So before we get to the math (yes, there will be a little), let's talk about what might make that true.
Reasons To Buy the Disney Dining Plan, Other Than Saving Money
When I was a child, we rarely ate out. When we did, all of us kids knew darn sure not to even think about ordering the most expensive thing on the menu. The Dining Plan can offer the freedom to order as you like, which might be a special experience that improves your group's vacation. And if you're usually the one reminding people about the budget, then the Dining Plan can free you from the unpleasant role of enforcer.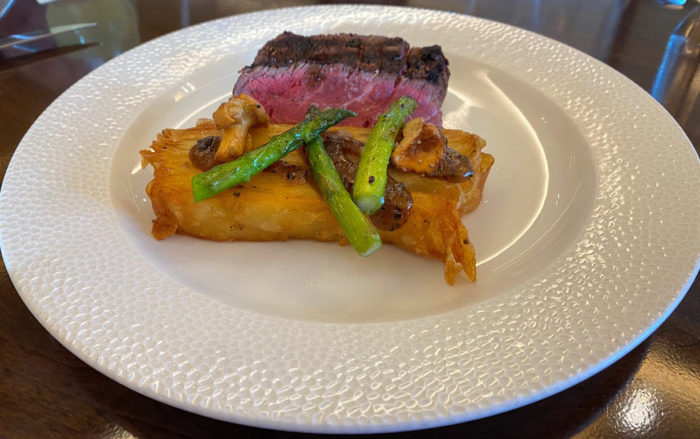 Are you the person who pays the bills? Coming home to find you've run way over budget can dampen the glow of a great vacation in a hurry. The Dining Plan doesn't cover gratuities and most versions won't cover all your meals. But it pre-pays a large portion of them; it's insurance against running up a much bigger debt than you'd planned on. If you're prone to stressing about the mounting totals as you go, the Dining Plan may help silence that ringing cash register in your head.
Of course, psychological wins have their limits. I wouldn't be willing to pay twice as much for the pleasure of telling my kids they can order lobster mac'n'cheese whenever they see it. So it's time to take a look at the numbers.
Why It's Hard To Break Even on the Dining Plan On Long Trips
I'm starting with long trips for a couple of reasons. First, I said it was hard to break even, and I need to put my money where my mouth is and show you. But it also lets us see what choices add up to saving money, which will help you to know when it might be right on short trips.
To avoid getting bogged down in a lot of what-ifs, I'll make solid assumptions about the value of all but the most "expensive" type of credits. That lets us see what meals need to cost to make those last credits pay off. Then I'll add a little nuance to the discussion after the math is done.
Snack Credit Assumption: You'll spend about $6 per snack. $6 is the current price of a Mickey Ice Cream Bar, a regular Dole Whip, or a Minute Maid Frozen Lemonade. These are all iconic snacks that appear in multiple locations and are good representations of what guests would spend snack credits on. Some snacks are more (Mickey Pretzel, $7 to $7.49) and some are less (Fruit cup, $3.99 to $5.69). But it's not hard to average $6 buying typical snacks.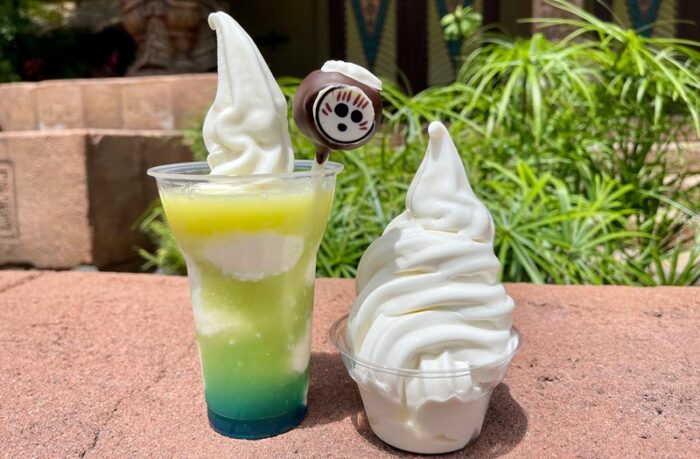 Refillable Mug Assumption: You'll throw that Refill Mug in the trash as soon as you get it. You're not really going to do that. But it makes the math easier, and don't worry—I'll revisit this assumption later.
Disney Quick Service Dining Plan Math, Longer Trips
The 2024 Quick Service Dining Plan costs $57 per day for adults. For this price, you'll get 2 Quick Service credits and a Snack credit per day. Since the Snack credit is worth $6, that leaves $51 to break even on your two Quick Service meals, or $25.50 per meal. Breakfast tends to be cheaper, and it's also the easiest meal to throw together in your room somehow. So I'm going to assume you're spending credits on lunch and dinner.
How much does a Quick Service meal actually cost? It turns out that the range of entree prices at lunch and dinner is pretty tight. A quick sample of menus finds that hamburgers and the like are usually in the range of $11 to $13, and it's not hard to locate dishes at $17 to $18. Let's take the middle ground and call it $15.50. I'll slap on a soda at $4.49, and we can agree that an average Quick Service meal is $20 if you get a fountain drink. With that "easy to achieve" average, you'll be losing about $11 per person, per day, which is about 20% of what you paid.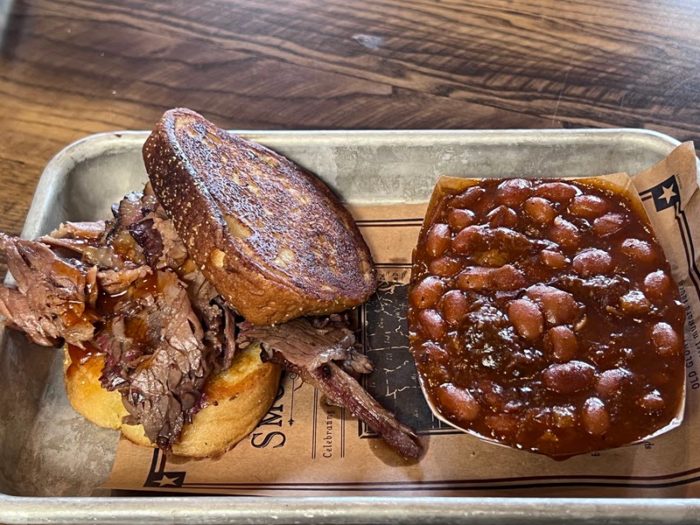 Ouch, that's not good. Let's revisit some of those assumptions I made. If you can average a $17 entree with a $10 beer, now you can get a $27 meal for your credit. You're ahead by $1.50. Yay! But now we're back to having to eat a very specific way to break even. At just about every meal. Maybe you always eat that way anyway! But if not, you're going to have a hard time breaking even on a longer trip.
Don't forget that it's not just you; if you've got teens in your group then boosting your bill with alcohol is going to be a tough go. Still, if you feel that your group's average will tend to beat that $20 mark, you could get close enough to par to feel that the Dining Plan is worthwhile.
For kids under 10 in your party, the child price is $24 per day. I'm not going to do the math here because I'm keeping it simple. But in the past, Quick Service meal credits that came with a child's plan could be used for any Quick Service meal. We don't know if that will be true going forward, but it's likely. Depending on the mix of adults and kids in your party, it could get a lot easier to break even.
Disney Dining Plan Math, Longer Trips
The Disney Dining Plan changes out one Quick Service credit for a Table Service credit that can be used at a sit-down restaurant. This time, I'm going to assume that the average Quick Service meal is $20, in addition to assuming the $6 Snack. Since the 2024 Disney Dining plan is $94 per adult, per day, that means your Table Service meal credit is worth $94 – 6 – 20 = $68.
You'll often see $63 as the value of a Table Service credit; that's based on the $25-26 value for the Quick Service credit. I'm using $20 for the Quick Service credit because I'm focused on what you're likely to actually pay. If you think your Quick Service average will be higher, you can use a different estimate for the Table Service credit.
First things first: character meals are some of the most expensive dining experiences. They are generally priced at around $60 per adult, and you can order an alcoholic beverage. So you can get to $68 or more for a Table Service meal.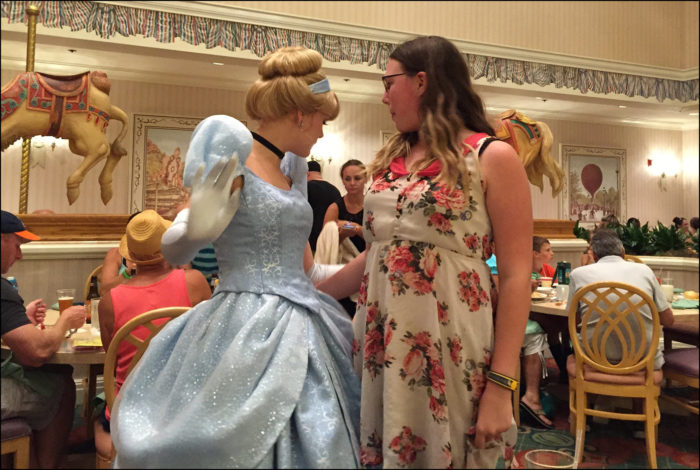 Outside of prix fixe character meals, what are you likely to pay? Last summer I visited Disney World and reviewed a few restaurants; each time I estimated the cost of a meal with appetizer, entree, and dessert based on the median prices. Appetizers aren't included with the DDP, but beer, wine, and cocktails are often comparably priced. Let's do a quick swap and sub an alcoholic beverage for the appetizer, then take a look at my sample of prices. For Signature restaurants that cost two Table Service credits per meal, the price per credit is shown.
Not looking good, is it? It's tricky to put a price on the "average Table Service meal" the way that we did for Quick Service, because the prices vary so much. But none of these numbers are coming close. If you're a Disney Vacation Club member or Annual Passholder who qualifies for discounts at Table Service restaurants, the Dining Plan will be even harder to justify.
The math with kids under the age of 10 is pretty interesting; the children's price is an astonishing $30. At Table Service restaurants your children must order off the kid's menu, but you'll still have Quick Service credits which might be used for adult Quick Service meals. I'm not going to touch this math with a 10-foot pole because it would make the article long enough to put most readers to sleep. But you know how many kids you have, get out that calculator and get to it.
Why It's Easier To Break Even on the Disney Dining Plan On Short Trips
So one reason why it's easier to make the Dining Plan work in your favor on shorter trips is that beating the averages is easier if you only have to do it for a few days. (Geek alert: this is an application of the Law of Large Numbers.) But it's time to go back and get that Refill Mug out of the trash; we're going to find something interesting. The Refill Mug costs $21.99 if you pay for it out of pocket.
For the Disney Quick Service Dining Plan, if your stay is a single night, then your two Quick Service credits now cost $57 – $22 – $6 = $29. If you're buying meals that will cost more than $15 out of pocket – which is easy – you're going to be ahead. Doing similar math for two nights, now your credits cost $40, or only $20 per meal. By the time you get to 5 days, even with the mug, your Quick Service credit is back up to $23 and most of the assist you get from the mug is gone. But between 1 and 4 days, the mug helps you realize value from the plan.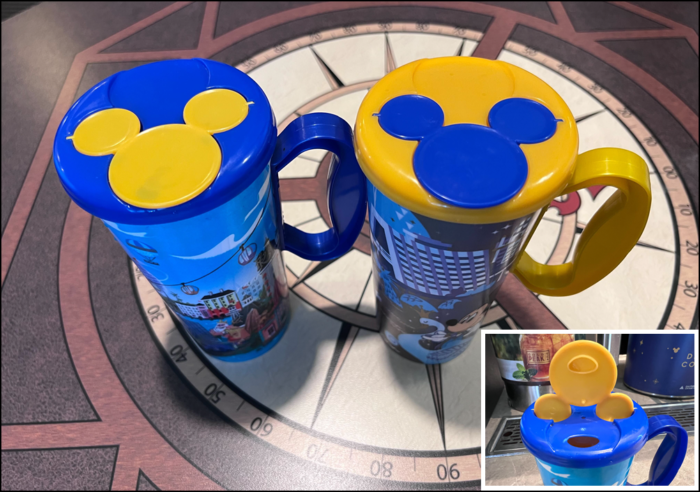 Does this same math work for the Disney Dining Plan? Yes, it does. For a single night's stay, the value of your Table Service credit is now $46. Two nights yields a credit value of $57 per night. By 3-4 nights, most of the boost is gone.
There's a pretty big "if" here, which is "if" you break even on the Refill Mug. We've got a whole article on that (To Buy or Not To Buy: The Rapid Fill Refill Question), but the short answer is that five fills will do it. If you spend an afternoon hanging by the pool on arrival day, you can get close then and there. So the Refill Mug boost isn't a guarantee, but if you're planning a short vacation where it makes sense, then it can help the Dining Plan do the same.
What To Take Away
Buying alcohol and choosing meat and seafood dishes will help you to make the Disney Dining Plan pay off. If you have Table Service credits, opting for several character meals is one way to go for savings. But eating in a way that's unnatural for you to make sure that you save money with a Plan might not be a great choice. It's a bit like buying two of something that you never wanted one of, just because it was on BOGO sale.
If you're going to eat whatever you want, how do you know if you should buy a Disney Dining Plan?
You might not want to pick where you're eating based on the Plan, but over 2-3 days you might find that the choices you were already planning to make will make the Plan pay off. Remember that you can add or remove the plan from your package up to 48 hours before the trip.
If you can make the Refill Mug break even on a short trip, the value that you need to get for each meal credit is noticeably reduced.
One challenge is that you pay for the plan as a group. For instance, alcohol increases your chances of breaking even, but if you're visiting with teens that's not an option for them. Still, if Disney continues to allow the children's Quick Service credit to be used for adult-size meals, that could change the numbers in your favor.
The longer your trip, the more difficult it is to break even with the Disney Dining Plan. But there may be ease of use or other reasons why you would find it worthwhile. The Dining Plan is pre-paid and sets most menu items at the same price. Mental benefits to your vacation might be more valuable to you than the need to come up even on the money. Those are the differences between value and cost that only you can decide.
Have you ever vacationed with the Disney Dining Plan? Do you love it or hate it? Let us know in the comments!