Your Instagram Reactions: How Long Would YOU Wait?
One aspect of TouringPlans is that we use field-tested methods to minimize your wait in lines around the parks. One side effect of that is that TouringPlans fans don't tolerate waiting in long lines–if the line is too long, they skip it for the moment. Over on our Instagram feed, Angela asked how long you would wait in line for a ride. Here's your comments.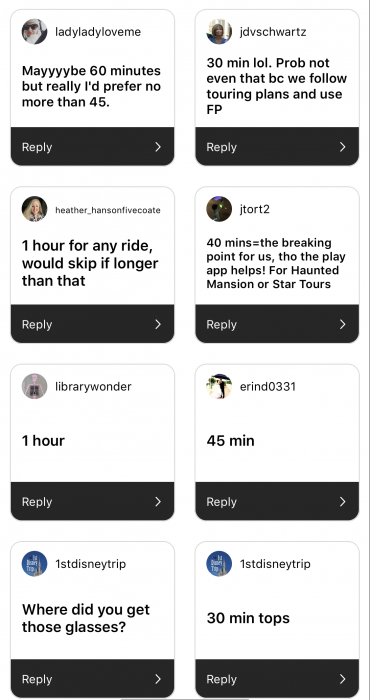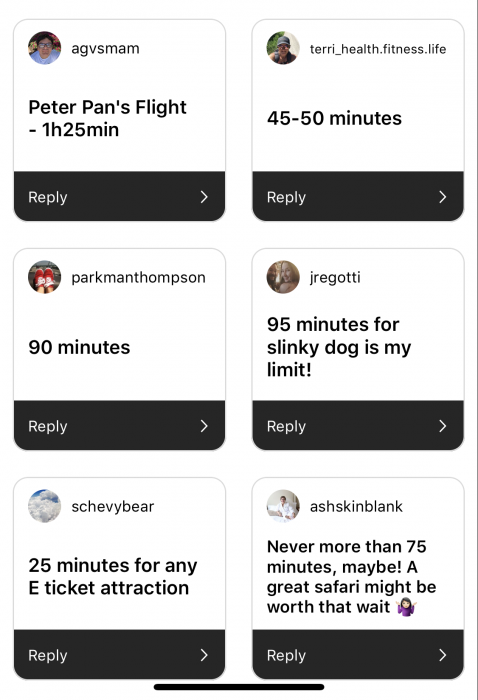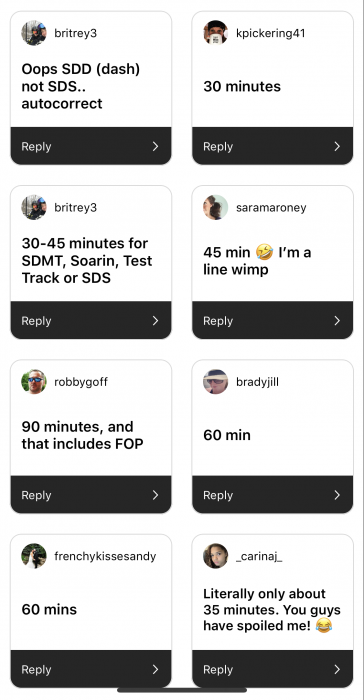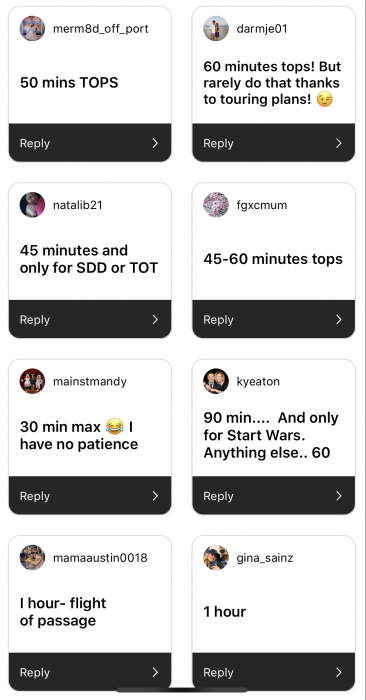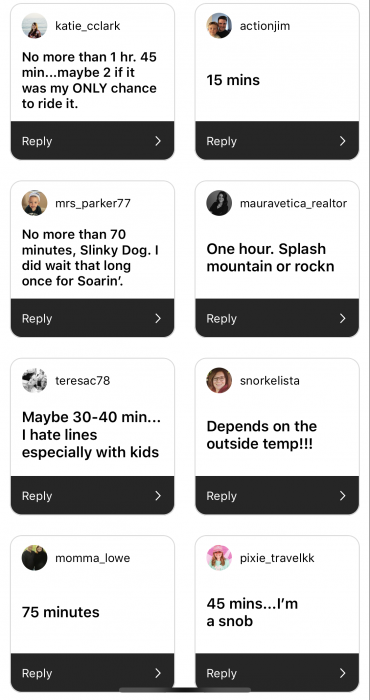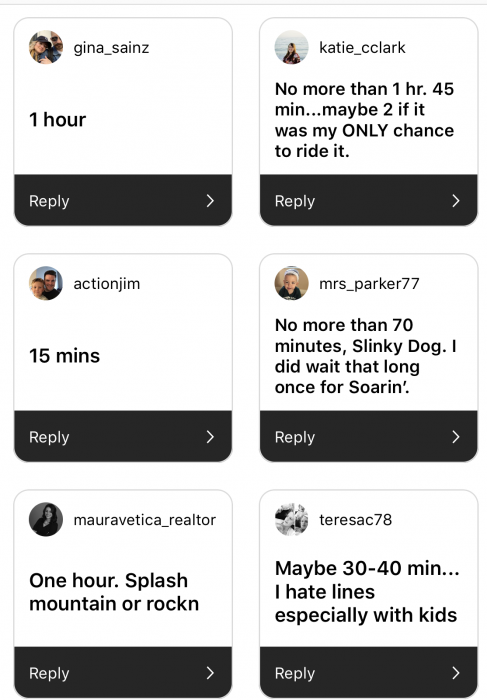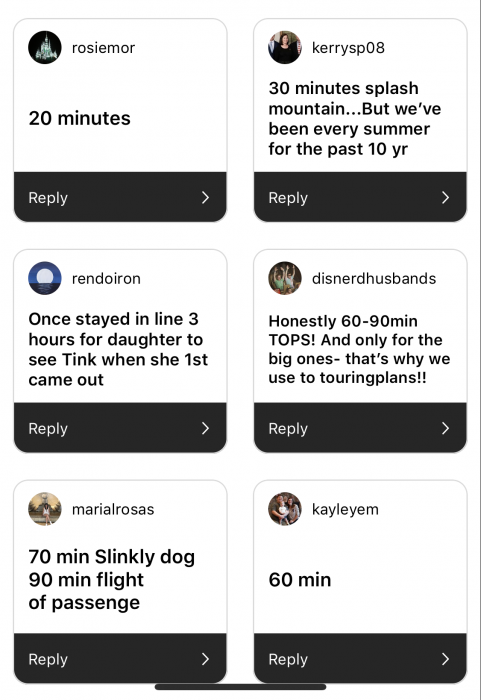 Didn't get a chance to participate on Instagram? Weigh in with your thoughts here. Want to be able to participate in real time? Give our Instagram page a follow.