10 Things We Know (Or Think We Know) About Future Disney Cruising
Every day that passes, we are getting one day closer to cruising again!  While no cruise line is back to full-time sailing yet, there are definitely steps being made.  Disney Cruise Line has announced they will start sailing in the UK this summer with cruises to nowhere only for UK residents.  Royal Caribbean and Celebrity are beginning summer sailings out of other countries, and they have not limited it to residents of the countries they are sailing from.  It's happening!!  And it's so exciting for those of us who have been waiting!
Based on these announced sailings and Disney's sailing schedule for 2022, I think we can make some educated guesses on what's coming for Disney cruises.  Here are 10 of them!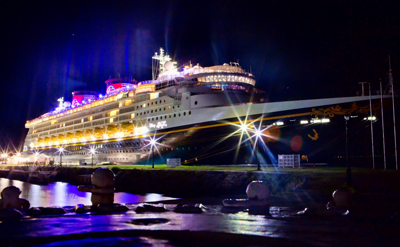 1. Disney Wish Itineraries – When Disney announced their 2022 summer itineraries, it's possible we learned the most exciting bit of information from what they DIDN'T say. They gave us a lot of great itineraries in Alaska on the Wonder, Europe on the Magic, 7-night Caribbean sailings on the Fantasy, and we even found out that beginning on June 7, 2022, the Dream will move to Miami! Wait, what?  The Dream is going to Miami?  Well, who does that leave to do short Bahamian sailings out of Port Canaveral all summer?  Ohhhh!  Hello, Disney Wish!  While Disney has certainly not confirmed anything outside of summer of 2022 sailings for the Wish, I think that's a pretty good indication that the Wish will begin sailing short Bahamian itineraries from Port Canaveral in the beginning of June of 2022.  Noted.  I have cleared my calendar!
2. Vaccinations – We have some mixed signals on whether vaccinations will be required when cruises resume. Royal Caribbean and Celebrity have announced that everyone 18 and over on their sailings will need to be fully vaccinated. Guests under 18 will just need to present a negative COVID test.  At this point, with the announced UK sailings, Disney has not said that will be a requirement. . .So far.  It could change, but I suspect they would have said it by now.  So, will Disney require vaccinations when they resume sailings for U.S. residents?  It's possible they aren't even sure yet!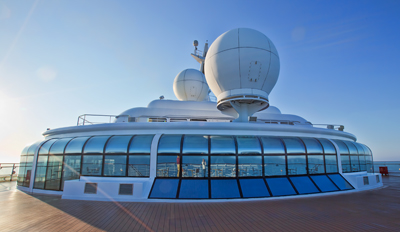 3. Masks – Do we think masks will be required? Royal Caribbean and Celebrity haven't specified yet.  Both of these lines have said they will announce additional health and safety measures at a later date.  For the UK sailings on Disney, however, they have confirmed that face coverings will be required.  That's not totally surprising given Bob Chapek's confirmation that they'll likely be required for the rest of the year at the parks.
4. COVID Testing – Disney announced there would be COVID-19 testing required for their UK sailings. If the U.S. is requiring negative COVID tests to return to the U.S., travelers can expect a test at some point. Even if Disney doesn't require a negative test to board (which I suspect they will if they do not require vaccinations), if a sailing returns to the U.S., they'll have to have some testing onboard to help passengers.  If they sail out of foreign ports for a while, they may still offer the test to passengers that are flying back to the U.S. right after sailing.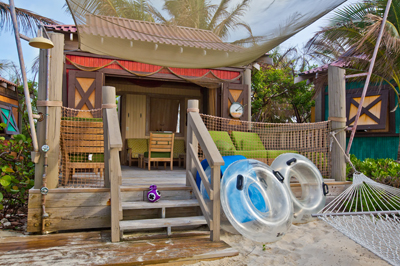 5. Reduced Capacity – Disney has confirmed they will have reduced capacity on the UK sailings. I would expect that to be the norm for a while. It makes everything easier onboard.  Physical distancing is easier when there are less people, restaurants aren't as full, the pools aren't as crowded, shows can block off rows, etc. etc.  I am guessing when Disney begins sailing, those first few sailings are going to be in high demand.  When you factor reduced capacity into that, they may fill up very quickly!
6. Onboard Safety Measures – Onboard the UK sailings, Disney will be performing health screenings (which I suspect will entail periodic temperature checks and wellness questions), enforcing physical distancing, and enhanced cleaning procedures. That's all standard stuff these days, and probably exactly what we all expected.
7. Pools – In a move that may surprise some, the pools and slides will be open! Considering they are outside, that makes sense to me! I would expect there to be capacity limits enforced, and our days of hot tubs full of so many children that it looks like a hot children soup, are in the past,  at least for now!  The resorts at Walt Disney World have had some capacity issues over spring break, with demand outweighing the space, resulting in long waits for pool time.  Hopefully with reduced occupancy onboard, that won't be a big problem onboard the ships!  If it is, Disney may allow guests to sign up for specific pool times.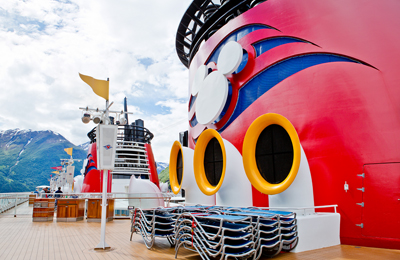 8. There Will be Entertainment – For those worried that Disney's amazing nighttime shows wouldn't be possible in this current environment, Disney specifically said stage shows will happen in the Walt Disney Theater on the UK sailings. Woohoo! They also confirmed there will be physically distanced character encounters and a princess promenade, which I would guess is the cruise version of the character cavalcades that are happening in the parks in Florida.
9. Excursions – While there are no excursions happening on Disney's UK sailings due to the ship not visiting any ports, we have a few clues what excursions may be like in the near future. For some itineraries on Royal Caribbean, it has already been announced that only official cruise line excursions will be permitted.  In other words, if you don't book a cruise excursion, you don't get off the ship in ports.  That's not the case for every announced itinerary though!  It seems to be port specific.  I would expect guests to be able to come and go as they please when visiting a cruise line's private island.  When the Celebrity Apex begins sailing in Greece this summer,  it's expected that guests will be able to roam freely in ports.  When Disney begins normal sailings, if guests are required to be vaccinated, I would suspect they will also take it on a port by port case.  If Disney does not require vaccinations, I'm guessing it will only be cruise line excursions for a while!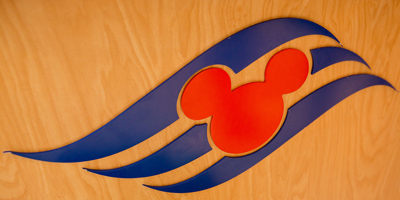 10. Kid's Clubs, Adult Clubs, and the Spa – From Disney's UK announcement details, the kid's clubs will be open as well as the lounges and nightclubs for adults. That's great news all around for kids, parents, and all late-night partying adults!  While spas are still closed at the Disney resorts in Florida and Hawaii, I was pleasantly surprised to see that the spa will be open onboard the Disney Magic for the UK sailings.  I would expect that to continue when sailings resume in the U.S.  Spa lovers rejoice!
Bonus – Of course we knew we would have to eat onboard, and that restaurants would be open.  But in the most exciting news, Palo, Disney's adults-only restaurant, will also be open. I wonder if the Palo souffle has missed me as much as I have missed it?
Do you have any thoughts on what cruises will look like?  Let us know in the comments!
Tammy Whiting is the owner of Storybook Destinations. Did you know Storybook Destinations offers a complimentary subscription to TouringPlans with qualified Disney and Universal bookings? Click here for a no-obligation quote on your next vacation!