10 Ways a Disneyland Vacation is Different Than a Walt Disney World Vacation
At first glance, you may think a vacation at Disneyland will be the exact same as a vacation at Walt Disney World. In truth though, that is not the case. I've touched on things like differences in rides and shows before, but this post is a little different. These are things about your vacation that will be different. Some better, some worse. If you're a Disney World veteran planning your first trip to Walt's park, here are some things that may help you prepare.
1. Park Proximity – The proximity of the Disneyland parks to each other, and to the on- and off-site resorts, could not be more different than Disney World. At Disney World you can take a 20 minute boat trip from Disney's Hollywood Studios to Epcot, you can take a 25-35 minute monorail trip from Epcot to Magic Kingdom, or you can take 30 minutes riding busses between the parks. And that's assuming not having to wait long for the next bus! At Disneyland, you can walk from park to park in a couple of minutes since there is only about 100 yards separating the two. At Disney World, there are a few resorts that are within walking distance to one of the parks. Unlike the transportation purgatory you can find yourself in at Disney World, at Disneyland there is practically no time lost in transit. At Disneyland, every on-site resort and several off-site resorts for that matter are within walking distance to both parks. The proximity to everything you want and need is not only the biggest difference between the two parks, it's also the best difference between the two parks.
2. No Free Disney's Magical Express – Sadly, there is no Magical Express at Disneyland. No bags that magically appear in your room (unfortunately, on our last trip to Disney World, our bags didn't magically appear until after midnight, but that's another story!). At Disneyland, you will have to work out your own transportation from the airport. Disney does have some good options. I'm a big fan of the Disneyland Resort Express Bus, and at $32 for a roundtrip per adult from LAX, it's fairly reasonable. But notice I said reasonable. I did not say free.
3. No Rent a Car Debate – Because of the park proximity to everything, there really isn't a "should I or shouldn't I rent a car debate" when you go to Disneyland. At Disney World, even though Magical Express is convenient and free to those staying on-site, because of the aforementioned transportation purgatory, many people still rent cars. Even though the bus rides may not be that long themselves, combine that with the wait for a bus to arrive and you waste a lot of time getting from here to there. And, have you ever tried going from one resort to another? Oy. At Disneyland, you do not need to rent a car. Although you will have to pay for a shuttle from the airport, once you get on-site, a car would be a waste of money. You won't need it.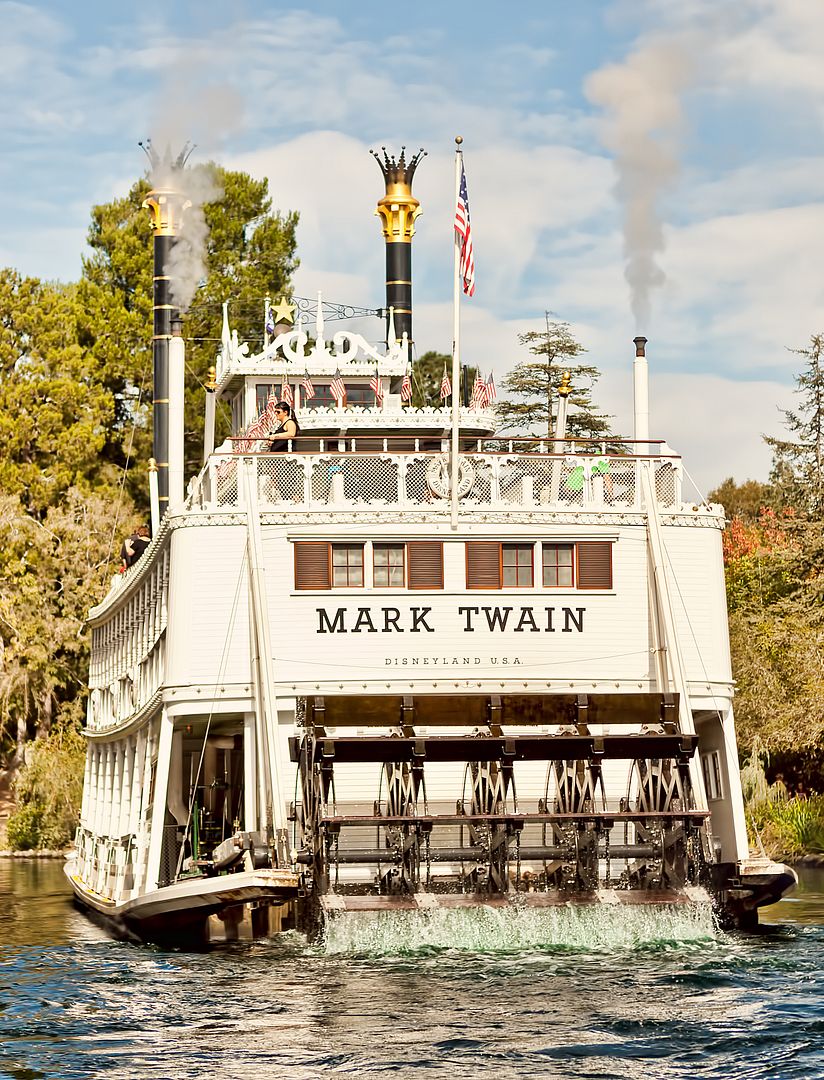 4. No Dining Plan – Okay, that's not technically true, there is a dining plan at Disneyland. But if you read my post on the Disneyland dining plan, you'll know it is absolutely nothing like Disney World's. There is some debate on how much money Disney World's plan will save you, but depending on your eating habits, it can save you a good deal. Disneyland's plan doesn't save anyone any money. It's really just a way to prepay the cost of your meals. Calling it a Dining Plan is a bit of a stretch for me. Also, because of its differences, don't spend any time waiting for the every popular "free dining" at Disney World to come to the West Coast. It won't. Mark my words.
5. Easy access to Downtown Disney District– My family loves Downtown Disney on both coasts. We make a point to spend time there on every trip. At Disney World though, it takes a bit of planning and time to get there. For one thing, you can not catch a Disney bus from a park to Downtown Disney. If you are limited to Disney transportation, you'll have to go to a resort first. Take into consideration how long it can take, and many guests just skip it rather than give up park time. That's a mistake, and at Disneyland you don't have to miss it! Walk out of the parks or your hotel and walk to Downtown Disney. Eat there, shop there, soak in the ambience, it doesn't matter! Just go! Because you can!
6. No Value Resorts – Unlike Disney World where they are adding even more value resorts (does anyone else love Art of Animation?), there are no value resorts onsite at Disneyland. That's too bad really. I really like the off-site hotels, and I love some of their prices, but they aren't quite the same as the value resorts in Florida for me. The prices may be comparable, but you really won't find the elaborate theming of the Disney World value resorts, and you can't always count on the same level of comfort and cleanliness. I absolutely love the on-site Disneyland resorts, but when I'm trying to save money, I wish there were some value resorts to choose from as well.
7. Shorter Vacation – The long and short of it is, you don't have to spend as long in California to feel like you saw a lot of Disneyland. That sentence may sound like a contradiction to some. I wouldn't normally ever say "have to" in reference to spending a lot of time at Disney. I could go to either coast for 10 days and not feel antsy. But the fact is, there are only two parks at Disneyland, and there are four parks plus two water parks at Disney World. It just doesn't take as long to see Disneyland, so it's more conducive to a shorter vacation than Disney World is. Plus, Disneyland still packs in a ton of attractions. You'll find about the same number of rides in Disneyland's two parks than you'll find in all 4 of Disney World's.
8. Final Payment is Due Later – At Disney World, if you're booking a package, your final payment is due 45 days before your vacation begins. At Disneyland, final payments for packages aren't due until 30 days before your vacation. So, you've got a little more time if you're pinching pennies!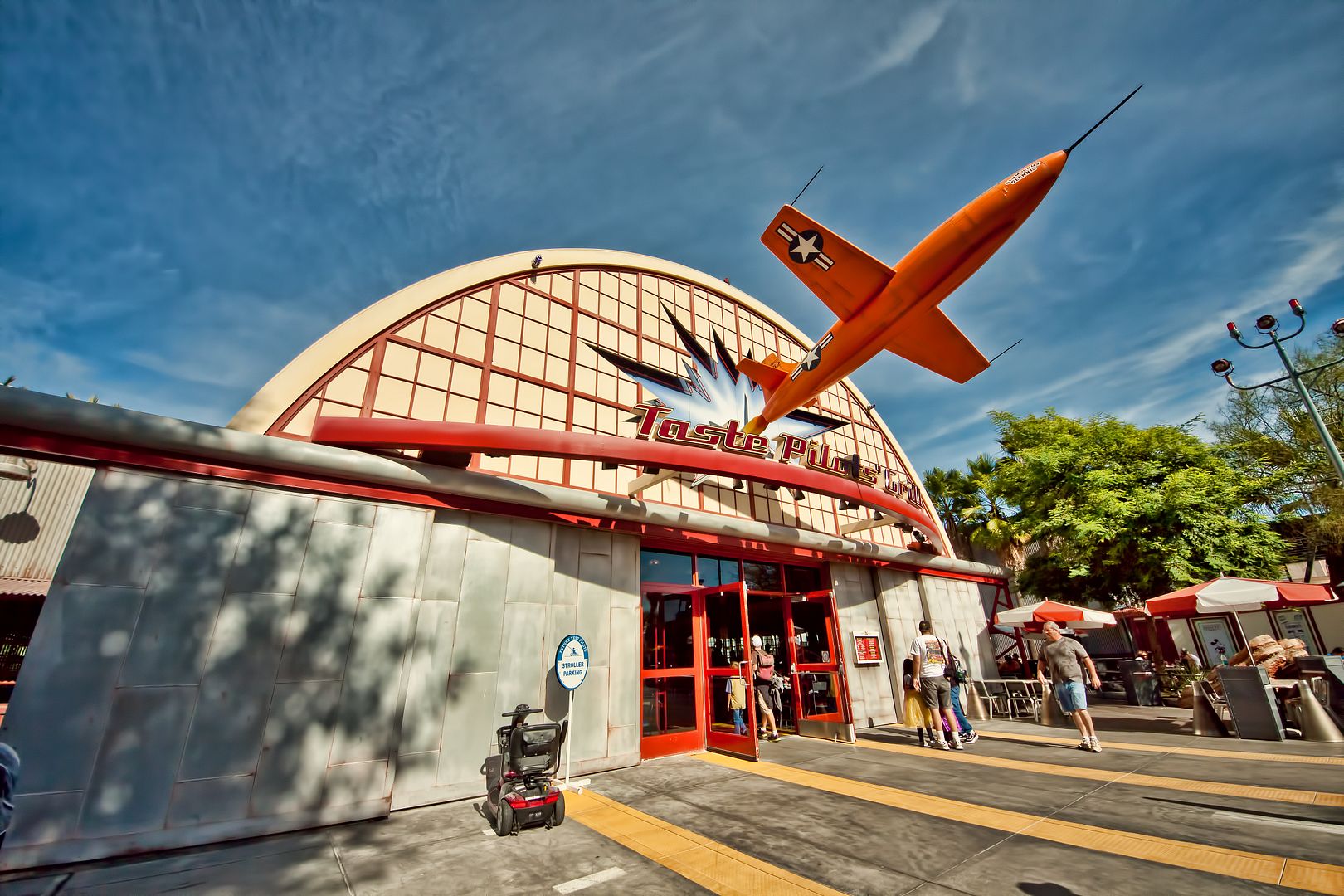 9. Dining Reservations are Later and Easier – Dining reservations at Disneyland are very different from dining reservations at Disney World. At Disney World, you can make dining reservations 180 days out. In fact, at Disney World, if you're staying on property, at 180 days from your check in date, you can make reservations for the check in date and the next 10 days. And at Disney World, that's actually necessary for some of the most popular restaurants like 'Ohana and Le Cellier. At Disneyland, you can't make dining reservations until 60 days before the date you want. And there's no +10 option there. You have to call 60 days out from every day you want a reservation. While that's a bit of a pain in the neck, and maybe even a little stressful for some of the obsessive compulsive planners out there like myself, it's actually pretty easy. Reservations at Disneyland are not hard to get. You even can get same day reservations at a lot of the restaurants on property. That's excellent news for those of you who don't like to decide where they want to eat 6 months beforehand.
10. You Can Email Dining Requests – As more proof that dining reservations are easier to get at Disneyland, you can email your dining requests to Disney and let them handle it. That's how laid back getting dining reservations is at Disneyland. You don't have to start calling at 7 am, or be online at 6 am like you do for Disney World. You just email Disneyland at dine@disneyland.com and they'll take care of it. Disney will send your confirmations to you after it's taken care of.
So how about you? Aside from the obvious size and park differences, what have you noticed that's different about vacations at the two parks?