Best Restrooms at Universal Orlando
Sometimes the best inspiration comes from the most unexpected places, like listening to the Disney Dish in the shower or from our Touring Plans Forums. So when someone posted about the best restrooms at Universal Orlando the heavens opened and an angel proclaimed: Joe, talk about the best potty spots at Universal. To fulfill my divine assignment I researched (aka used), discussed, and debated porcelain thrones. After an all-hands brawl over paper towels here are the top restrooms at Universal Orlando.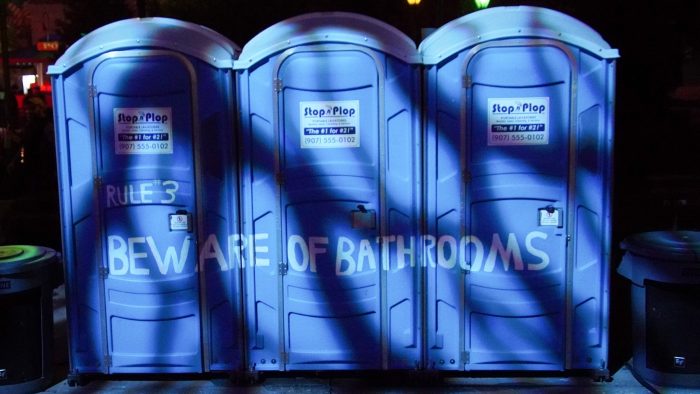 Criteria
What makes the best bathroom for one person could be an issue for another. During my last Universal Orlando trip I decided to discuss this with my friends and take my own notes. After some consultation, my friends and I decided on these five features we look for in a restroom:
Foot Traffic: How busy are the restrooms?
Cleanliness: Does this restroom on average feel dirtier than others?
Privacy: Besides foot traffic, do the restrooms offer additional privacy?
Location: Is this located close to popular guest areas? What is the use of a restroom if it's on the other side of the park?
Design: Are these restrooms stuck in the early 90s or are they modern and well-themed?
The best restrooms should check off at least three of these criteria. For example, a bathroom with high foot traffic could be one of the best restrooms based on privacy, design, and location.
Universal Studios Florida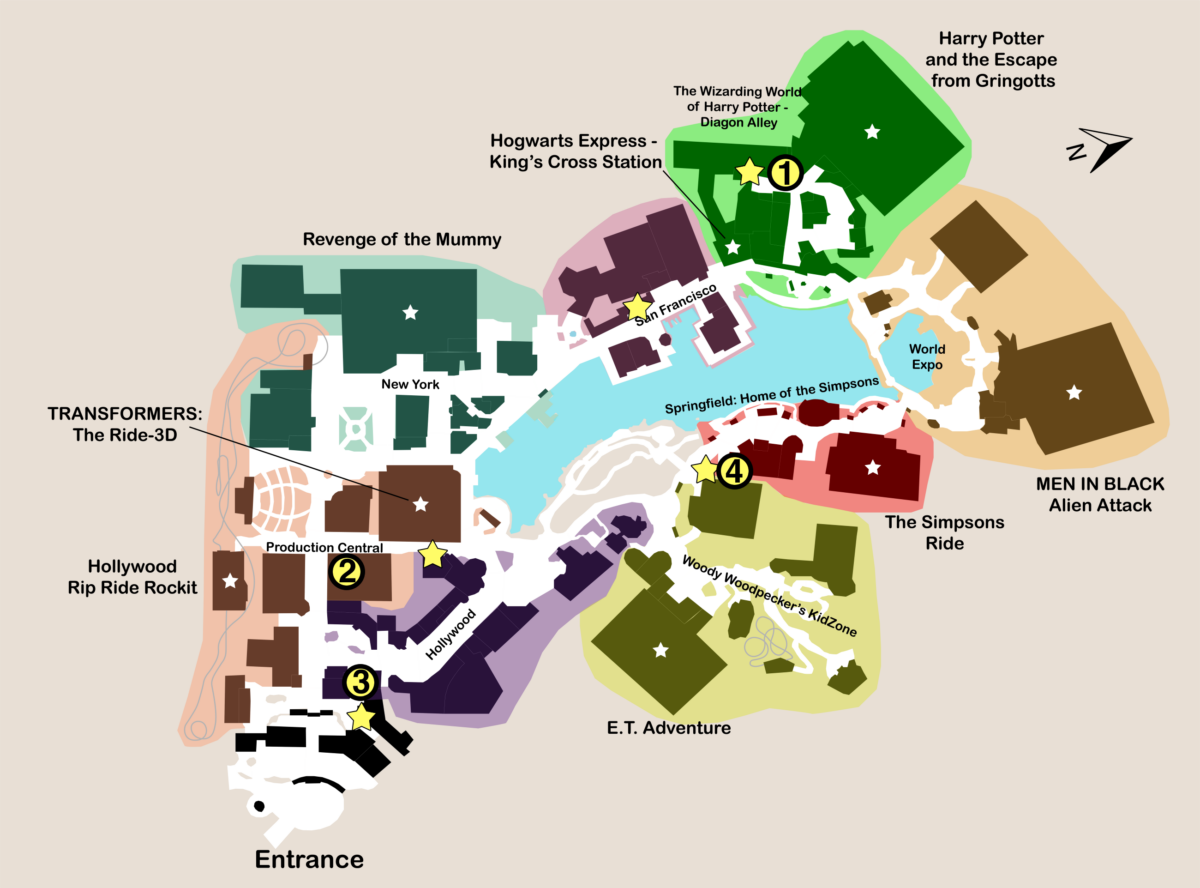 Universal Studios Florida was built with one goal in mind – to one-up Disney. If Disney had beef and pork hot dogs that were 7″ long then Universal would have all beef hot dogs 7.5″ long. If Disney had five toilets in a restroom then Universal would have six. Get it? Universal Studios Florida's restrooms are large and usually very busy. Here are our favorite restroom locations:
Diagon Alley – Located in the busiest land of the park, yes these restrooms fail the foot traffic test. They do offer three great features – floor-to-ceiling doors to toilet stalls, paper towels, and good theming.
Minion's Cafe (Dine-in only) – A small restroom inside the new counter service location offers modern restrooms with low foot traffic. Only accessible if you are eating at the cafe.
Entrance Near Lockers – Often overlooked and large, these restrooms are the best restrooms upon entering the park.
The Simpsons – Slightly out of the way and located between Fast Foot Boulevard and Animal Actors, these restrooms are good in the morning, mid-afternoon, and late evening.
Islands of Adventure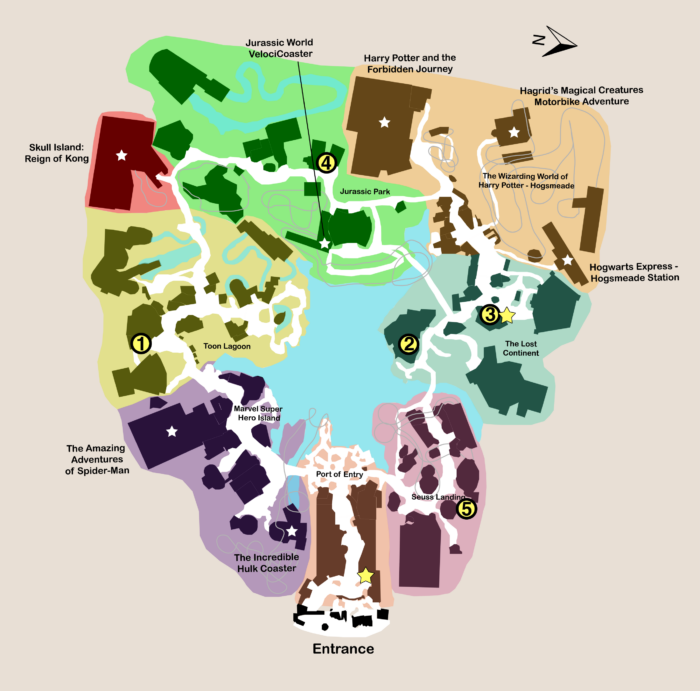 Islands of Adventure corrected many mistakes made with the Studios park – outdoor rides, more coasters, and better restrooms. Here are our favorites:
Toon Lagoon Theater – Originally designed for the rarely used Toon Lagoon Theater, these restrooms are partially hidden and have low foot traffic. Their location away from the Toon Lagoon water rides means these locations stay clean.
Mythos (Dine-in only) – Similar to Minion Cafe, this small restroom is for diners only but has low foot traffic.
Lost Continent right of Doc Sugrue's – Just like the Toon Lagoon restrooms, these were designed for a theater show that closed in 2019. These restrooms have low foot traffic and are located very close to the Wizarding World of Harry Potter – Hogsmeade.
Right of Pizza Predatoria  – Quieter than other restrooms in Jurassic Park and Wizarding World, but also features a fresh floral scent which keeps the restroom feeling fresh.
Seuss Landing behind One Fish Two Fish – Far away from the main paths of Seuss Landing, these restrooms are quiet and clean. Avoid these restrooms during the Christmas season due to the Grinchmas show's entrance next door.
Volcano Bay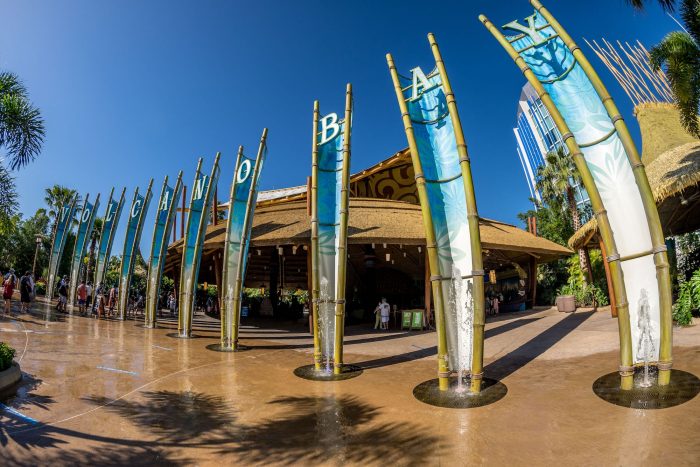 Most of Volcano Bay's restrooms are attached to locker areas or restaurants keeping them busy. There are three restrooms not attached to facilities that also feature companion restrooms:
Right of the ika Moana and Honu slides
Next to Ohno and Ohyeah slides
Across from Raki Taniwha Tubes
Volcano Bay has Universal's best restrooms with a modern and clean aesthetic and a much higher ratio of facilities per guest.
CityWalk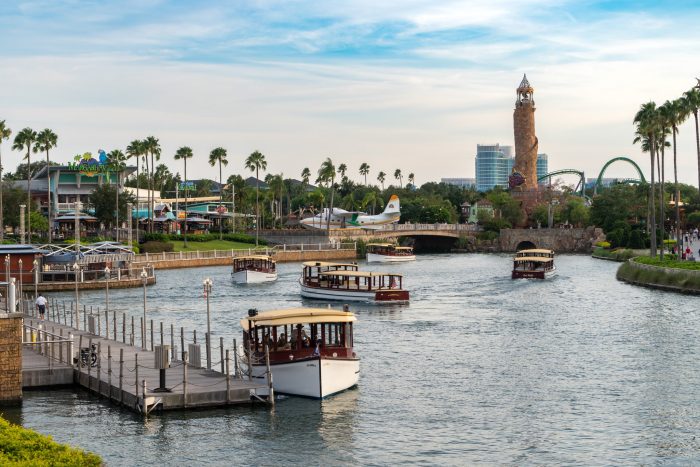 Universal Studios Flordia and Islands of Adventure have restrooms outside of the parks in CityWalk by their respective Guest Relations areas. All CityWalk restaurants also have their own restrooms for patrons only. The quietest restroom during daytime park hours is located on the second story of CityWalk, across from Rising Star and behind Pat O'Brien's. The restrooms next to Starbucks, Voodoo Donuts, and in the transportation rotunda are very busy.
Pour One Out for a GOAT
Let's get blue.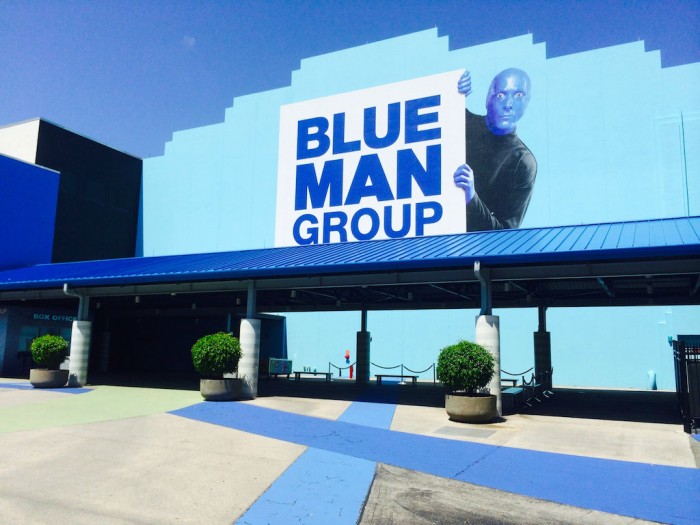 Blue Man Group closed forever in 2021 and so too the last remnants of the Nickelodeon Studio Tour theming. For those who don't know, from 1990 till roughly 2005 the two soundstages between the current Hard Rock Cafe and Universal Studios Florida were home to the Nickelodeon Studio Tour attractions. Bathrooms built inside soundstages for studio audiences to shows like GUTS or Legends of the Hidden Temple found iconic green slime tile accents on the bathroom floors.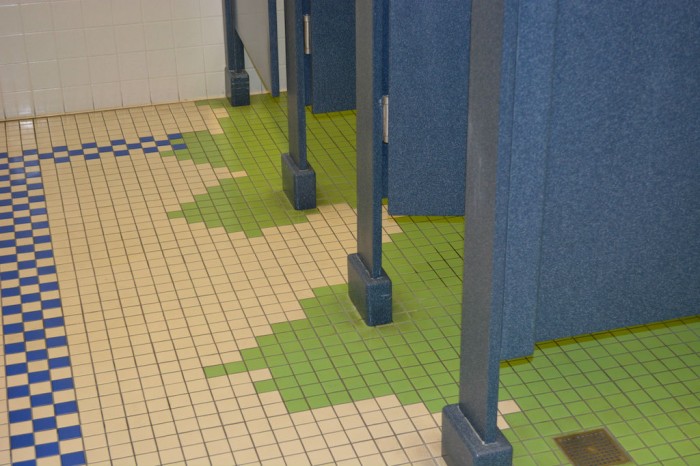 Thankfully when the Blue Man Group took over the restrooms in 2007 they kept the tile. They even added their own touch of silliness by importing the Bathroom Song from their other productions to Orlando.
Pour one out for Blue Man Group at Univeral Orlando.

Do you have a favorite restroom at Universal? Leave your favorite potty locations in the comments below!