SATURDAY SIX Looks at HHN 32: Part II – Across the Universal Orlando Resort (Revenge of the Dead Coconut Club in 3D, Cabana Bay, Toothsome and More!)
This week's SATURDAY SIX looks at Halloween Horror Nights Across the Universal Orlando Resort! For those who have never been one of the most surprising parts of Universal's HHN experience is that the event has a reach far outside of Universal Studios Florida. The entire resort gets into the spooky season beginning almost the minute you step on property, starting with…
# 6 – Fresh Eats in the Universal Hub
Fresh Eats is the Quick Service venue located in the hub of the Universal Parking Garage, directly across from the security checkpoint. It offers a last-minute chance to buy that piece of merchandise you were thinking about getting in the parks, along with an assortment of drinks, popcorn, and ice pops.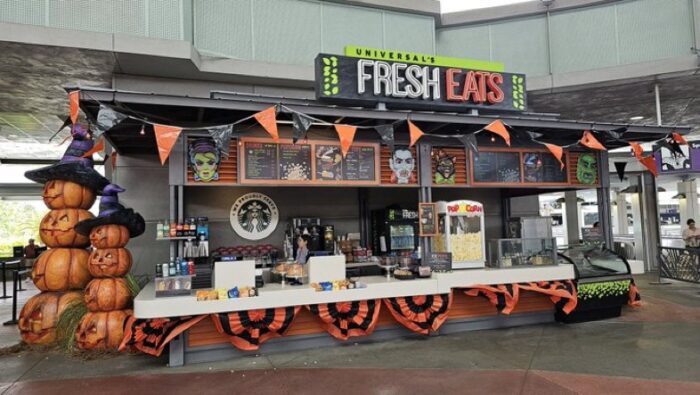 Halloween decorations have been put up, including some featuring our favorite Universal Classic Monsters.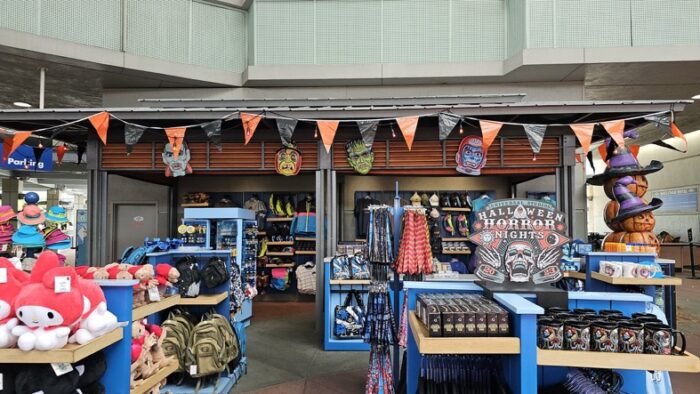 The large pumpkin displays on both sides of Fresh Eats are a good photo-op experience to start off your day of touring, or to end one with.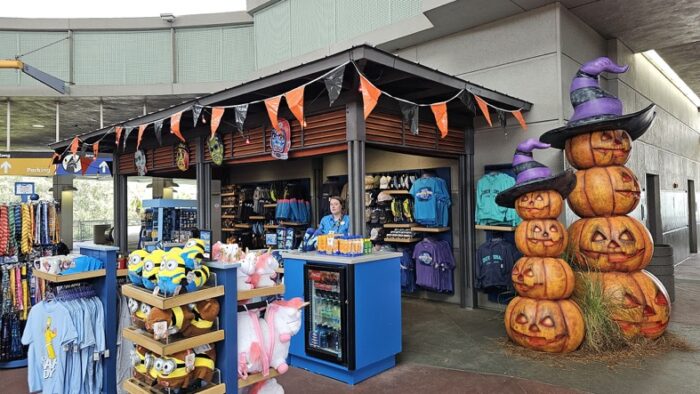 This is the current menu of Fresh Eats.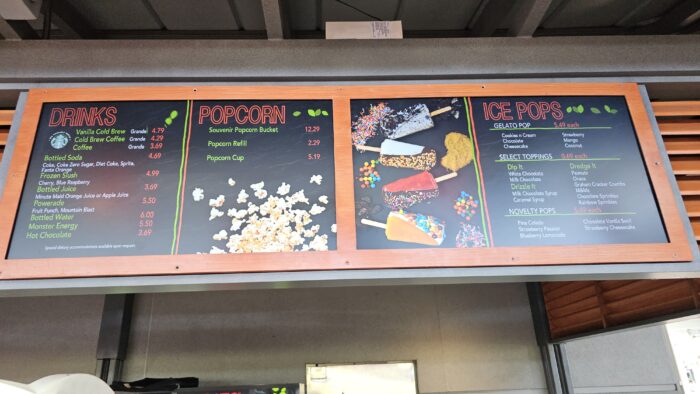 It's not related to HHN whatsoever, but seeing this display of the various ice pops caught our attention.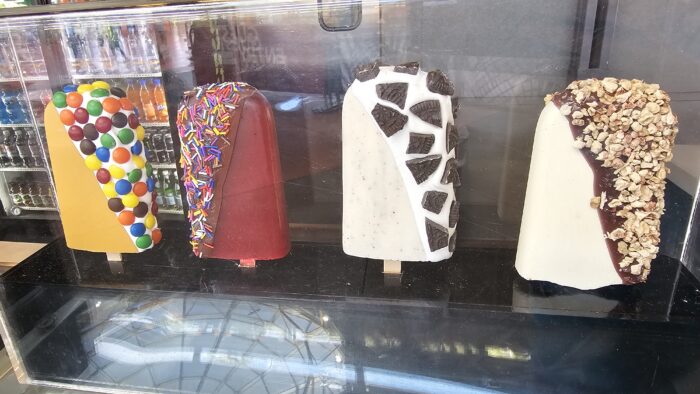 That's right, we're gonna finally try one! The first part of the process is picking the base of your ice pop. There are six flavors of gelato available: cookies & cream, chocolate, cheesecake, mango, strawberry and coconut. Choosing between cookies & cream and cheesecake is like trying to choose your all-time favorite HHN house, but we decided on cookies & cream.
At that point, there are several options for your ice pop. You can have it "dipped" in milk chocolate or get it "drizzled" with caramel syrup or milk chocolate syrup. We went for the milk chocolate dip, and you can see in the picture below our ice pop is now half covered in chocolate.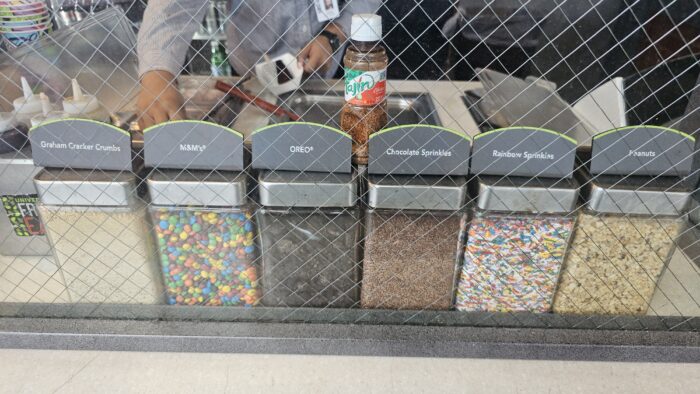 You can also opt to "dredge" it by having a topping coating your ice pop. The options available were: Oreos, peanuts, rainbow sprinkles, chocolate sprinkles, M&Ms, and graham cracker crumbs. Of course we went with the Oreos…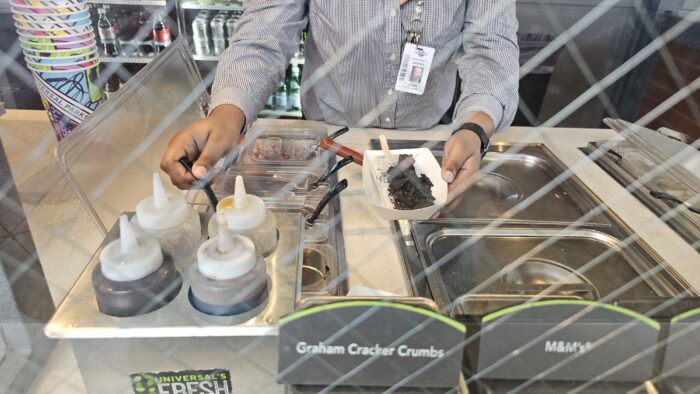 …and it was indescribably beautiful.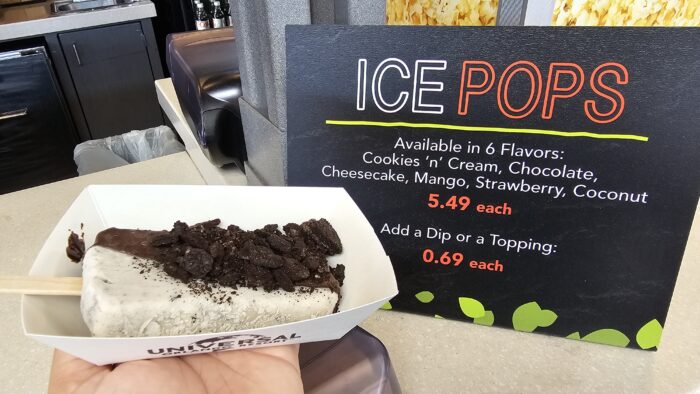 The finished ice pops are a work of art.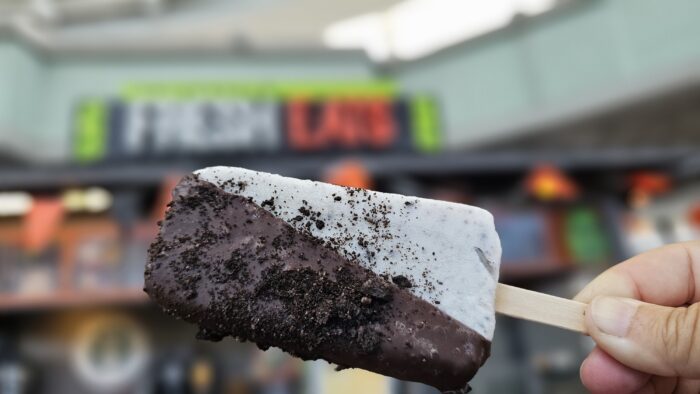 Once you start eating the ice pop, you can then dip the gelato into the extra toppings in your dish. This was a fantastic snack, and highly recommended.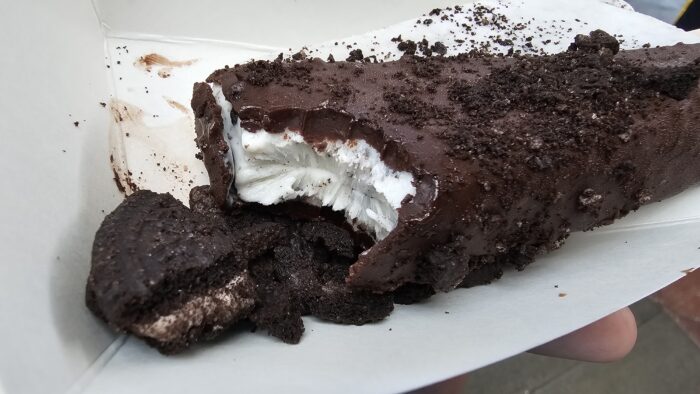 # 5 – Toothsome Chocolate Emporium
Now time to head into CityWalk and straight to our beloved Toothsome Chocolate Emporium. For several years Toothsome has been releasing HHN-themed milkshakes and this year's offering is called The Fortune Teller.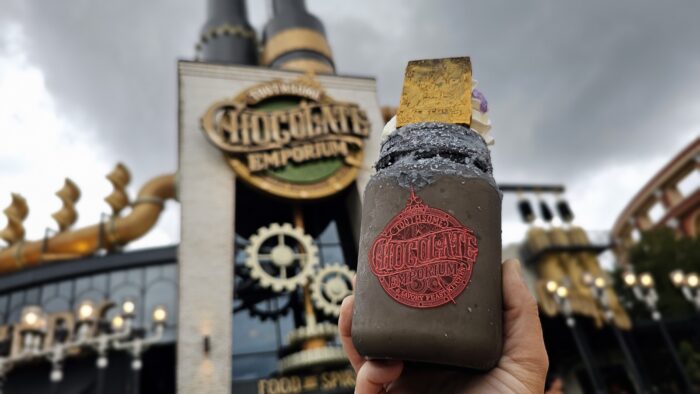 As you can see in these photos, Toothsome also went the extra mile by using a mason jar-like cup that has the Toothsome logo on one side and Halloween Horror Nights on the other.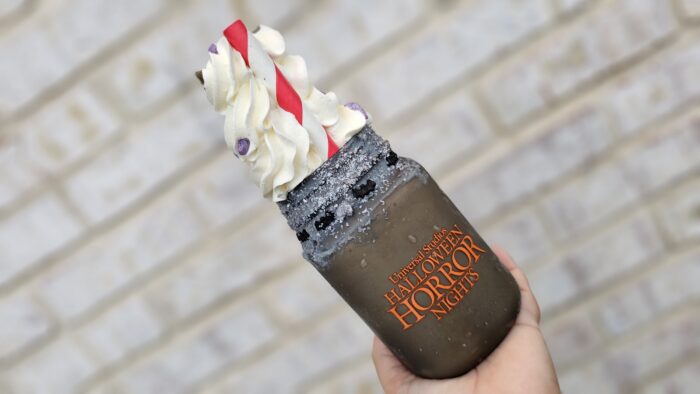 If that wasn't enough, the color for the Toothsome logo is red which is a great tie-in to the HHN event. But check this out…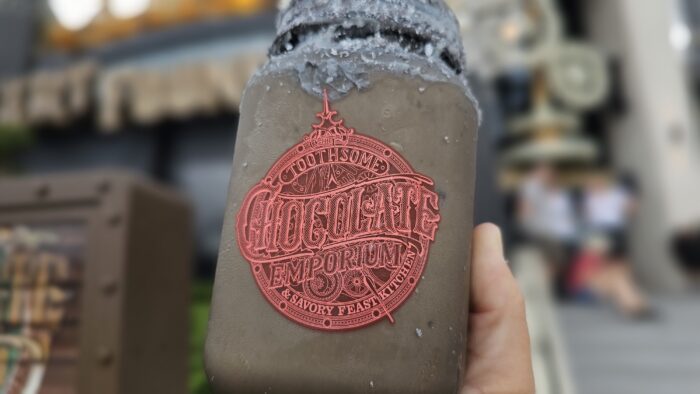 …the cup is actually heat-sensitive! If you put your hands on the logo it will return to its "normal" color of white. As soon as the cup gets cold with the milkshake, it becomes red again. I don't know why Universal does the things they do sometimes, but thank Whoever You Believe In that they do. Just amazing fan service.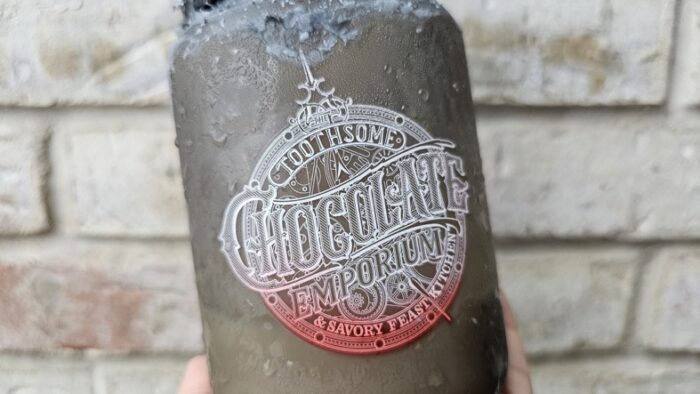 As for the shake itself, it has a mild vanilla flavor, with a hint of apple pie and cinnamon. It's topped with a generous serving of whipped cream and an elaborate chocolate tarot card featuring The Empress.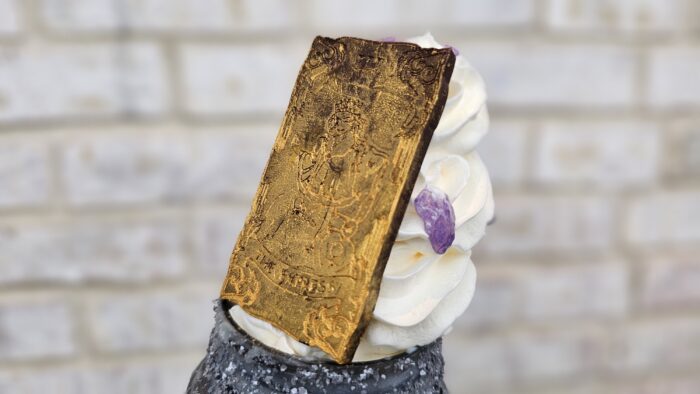 While the sit-down restaurant and desserts-to-go option get the lion's share of attention when it comes Toothsome coverage, they also have a surprisingly large gift shop and snack case featuring pretty cool treats.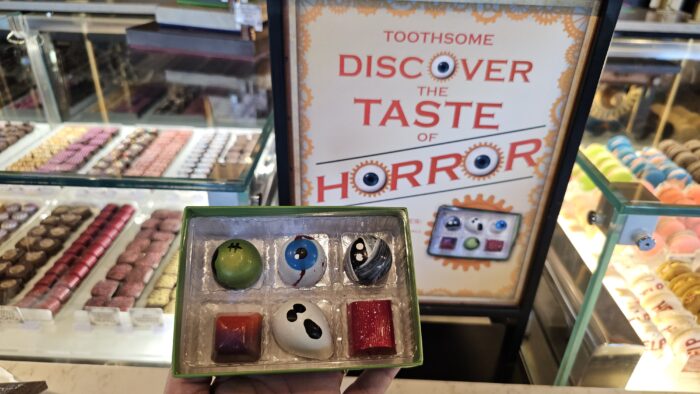 The Discover the Taste of Horror snack box features six different truffle designs, including the amazing EYEBALL TRUFFLE.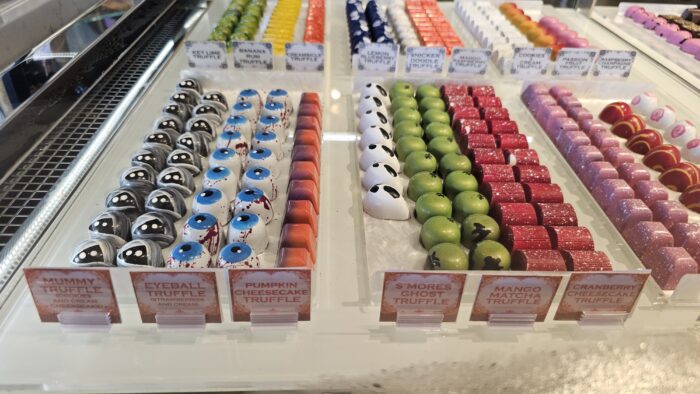 Just fantastic. When you can deliver on a snack that not only looks great, but also tastes great, you are winning the game.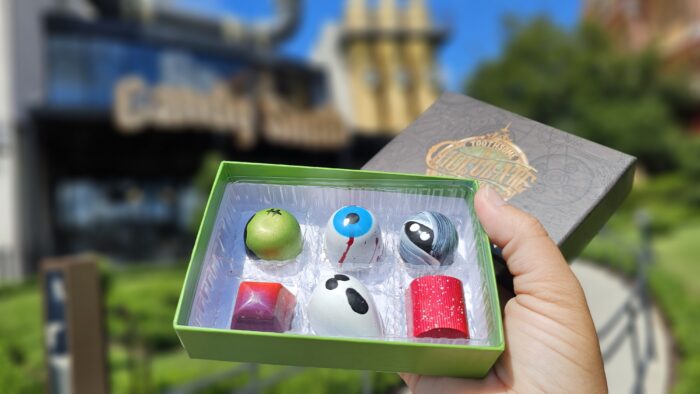 Let's check out some of the other snack options available at Toothsome including that E-Ticket Mummy Macaron below.
Themed cookie dough balls make my heart (and cholesterol level) soar.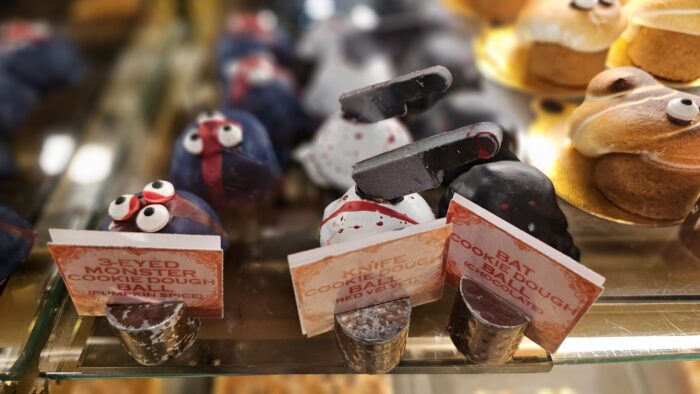 This ghost s'more is :chef's kiss: chef Again, don't sleep on Toothsome, it's a must-do for our family on every trip to Universal.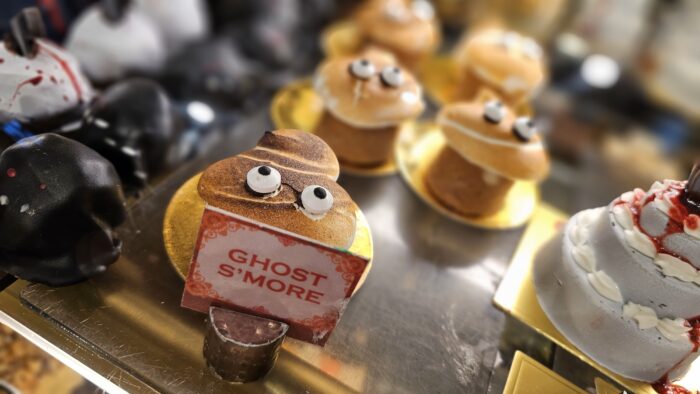 # 4 – All Hallow's Eve Boutique.
Another thing going on at Universal that may be surprising to those who are generally Disney-only people is how fast Universal changes and updates things without long refurbishments. For example, the All Hallow's Eve Boutique in Islands of Adventure (located right outside the Wizarding World of Harry Potter – Hogsmeade Village) was themed to "Monster Gram Picture Studios" this Summer.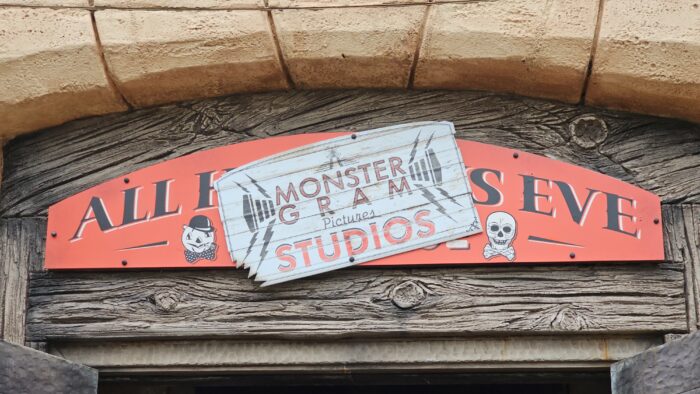 The overall theme of the store was that we were getting a look on-set as the Universal Classic Monsters were filming their latest movie.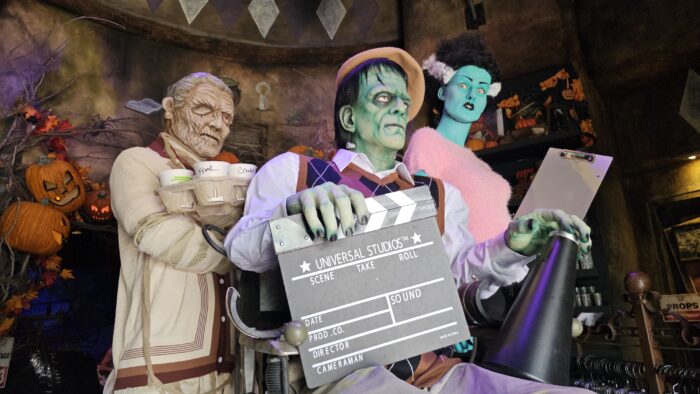 There were tons of great gags and references in the boutique, including this coffee order being held by The Mummy. If we look closely at one of the cups we'll see…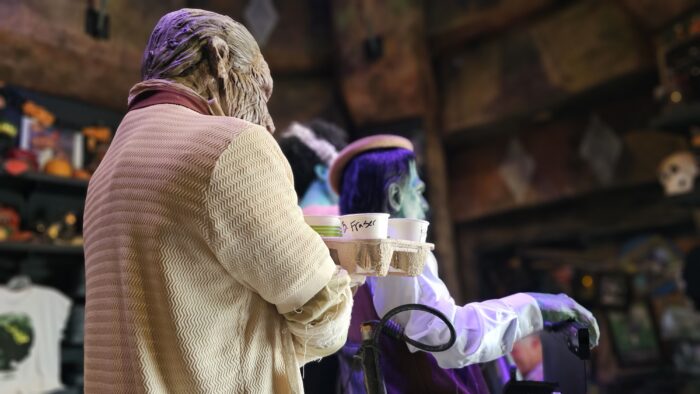 …it reads "B. Fraser," referring to Brendan Fraser, star of The Mummy franchise. The joke has a double meaning because one of the most well-known moments in any Universal attraction post-show happens at Universal's Revenge of the Mummy roller coaster and has Fraser yelling about getting his "cup of coffee!!"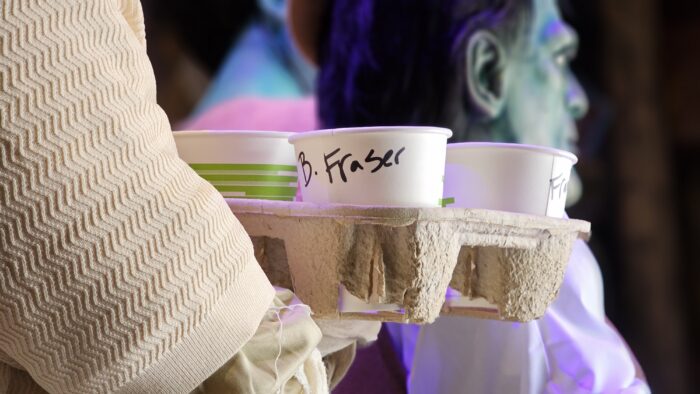 The store was filled with photo-op experiences and a fun look at Universal Classic Monsters doing real-life jobs.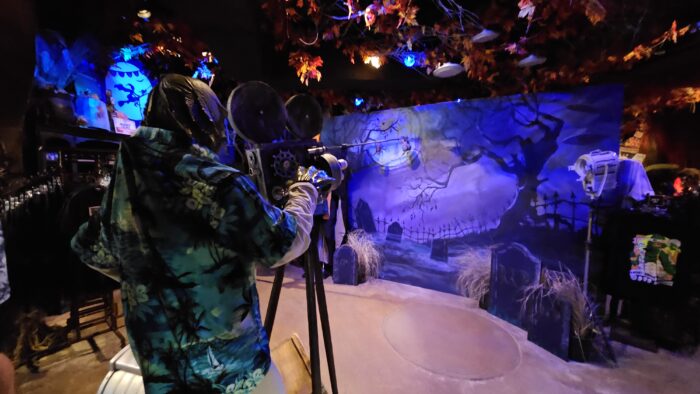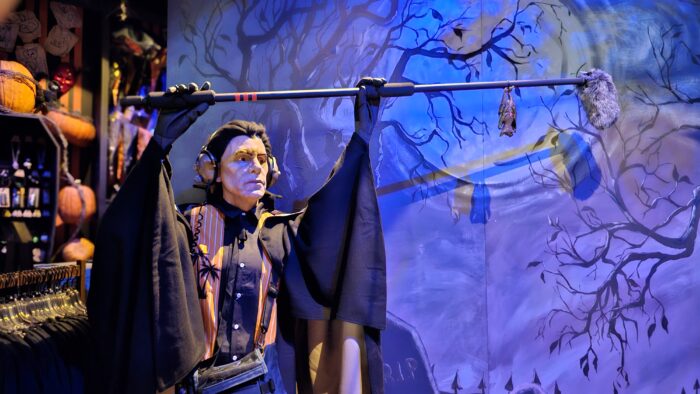 How great is stuff like this?!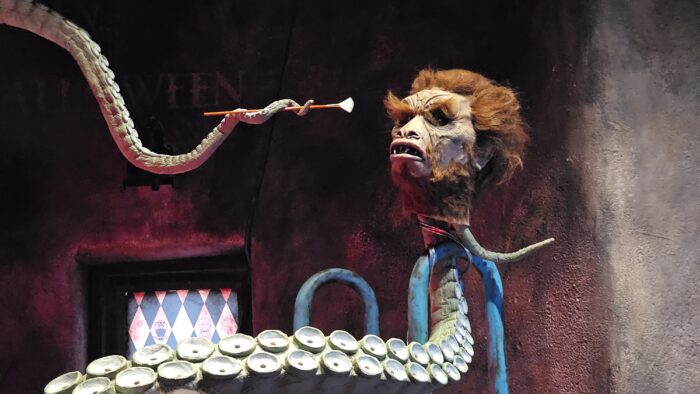 For HHN season, the store was quickly re-themed to Dr. Oddfellow's Traveling Oddities, and it is filled with references to this year's HHN event.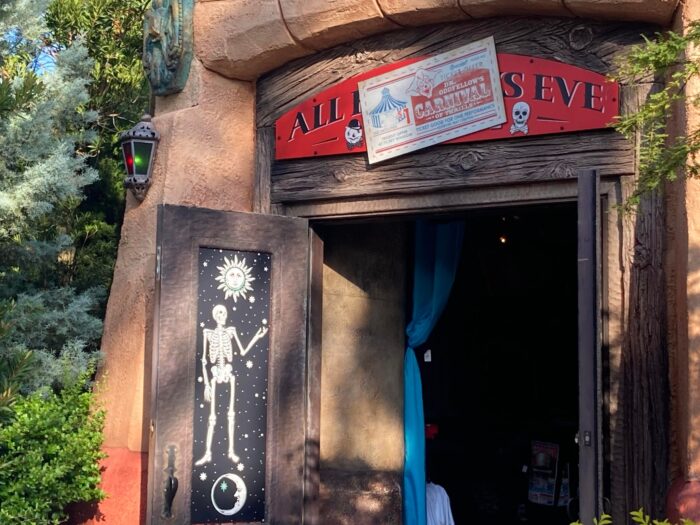 Throughout the store, you will see references to HHN 32, including the Icon of the event, Dr. Oddfellow himself.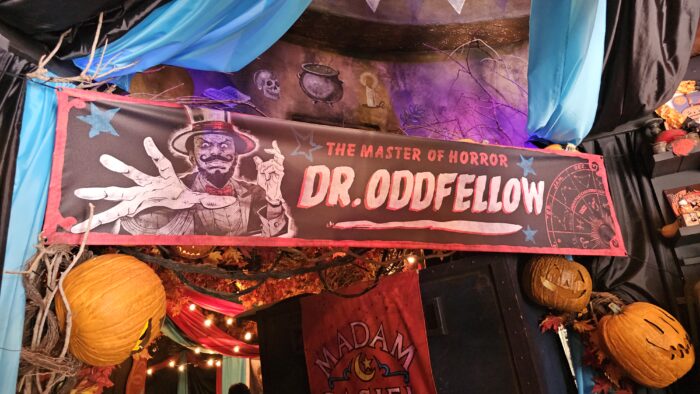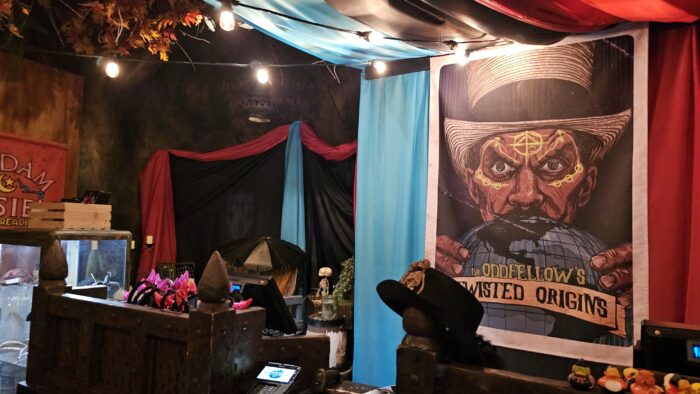 Banners done in the style of Tarot cards feature houses from HHN 32 including Dueling Dragons: Choose They Fate.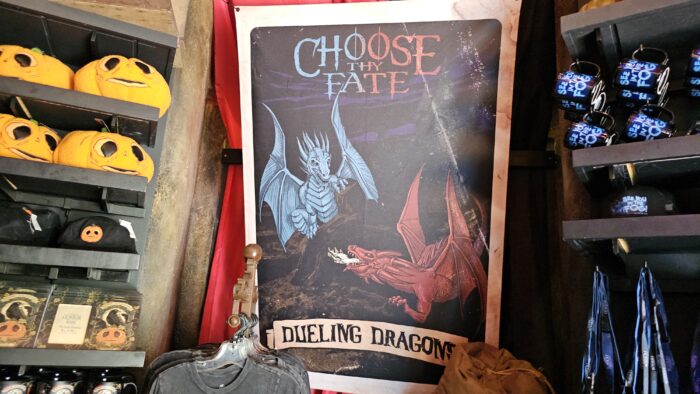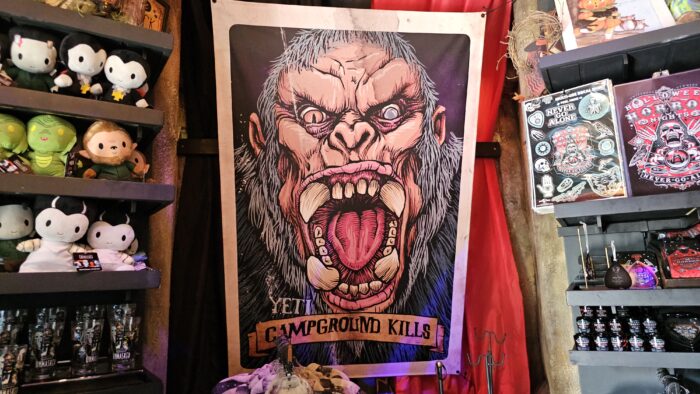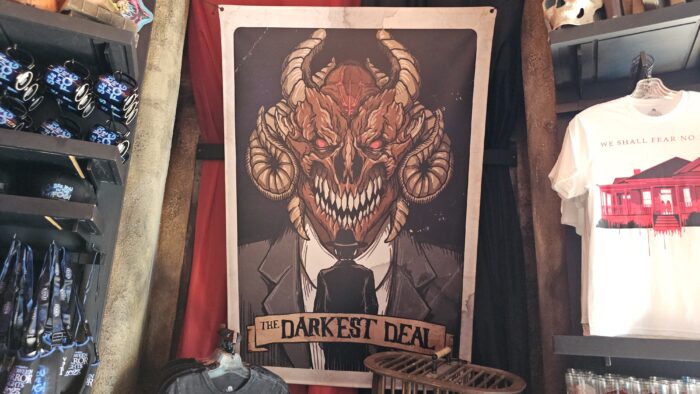 Other artwork around the store references various Scare Zones at HHN 32, including the one below for Dark Zodiac.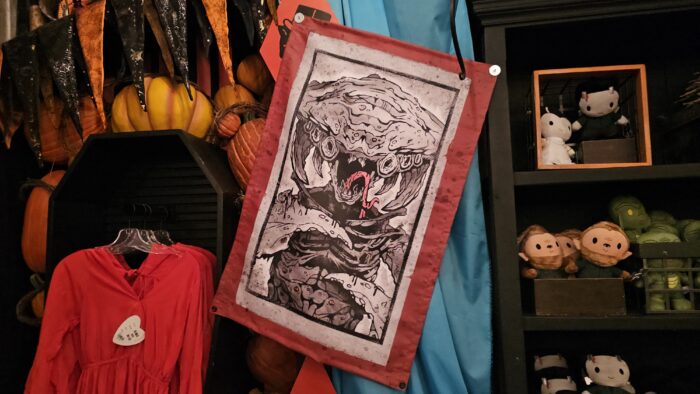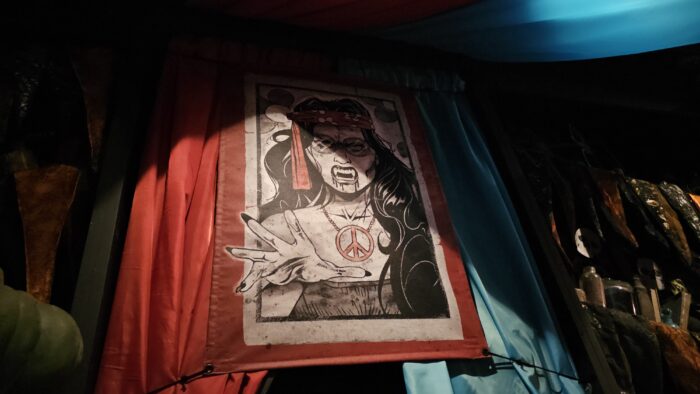 There is an elaborate setup for the Psychic Readings done by "Madam Basiel."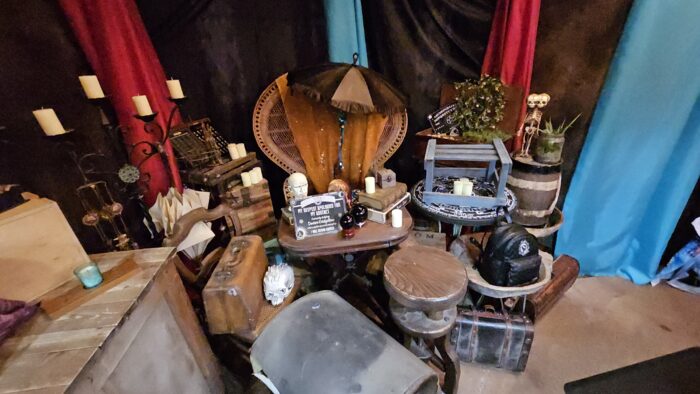 A sign located on the table shows that Madam Basiel is currently helping Dr. Oddfellow.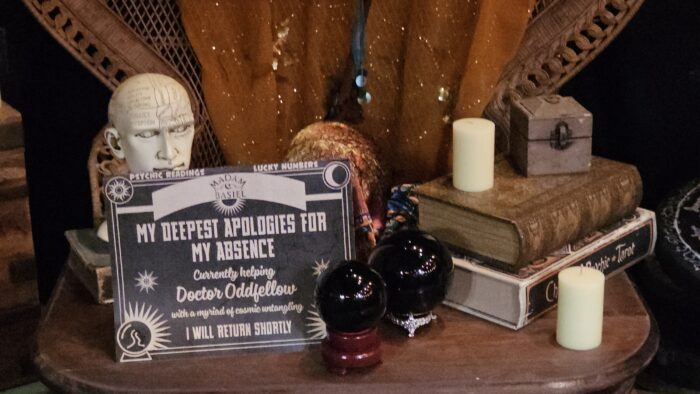 This isn't the only sign of this style found at the Universal Orlando Resort, because over at Universal Studios Florida, you'll see a sign for Madam Basiel that indicates she has left her normal residence and is currently traveling with Dr. Oddfellow. Like the heat-activated cup at Toothsome, this is Universal going way above and beyond, because how many guests would possibly even notice little touches like this? It reminds me of the first time I did an Unmasking the Horror tour at Universal, where you get a lights-on tour of the HHN haunted houses during the day. During these tours, you get an up-close look at all the details that are put into these haunted house experiences, most of which will never be noticed by guests because during the actual event it's much darker in the houses and you need to keep moving. However, when artists and production teams put this level of effort in, everything just "feels right" and leads to people having a much more satisfying time.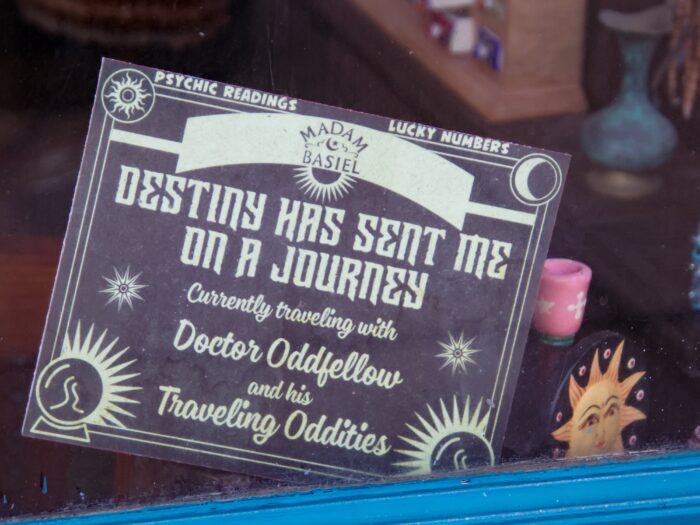 Great display for a Good Guys doll from the movie Child's Play.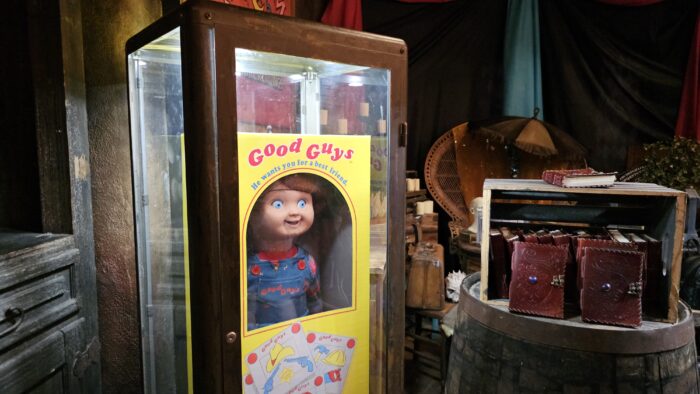 With all the attention to the overall theme of the store along with the great details, we can't forget that the point of the Boutique is that it is an actual store, and features a wide variety of spooky season items including Child's Play candles.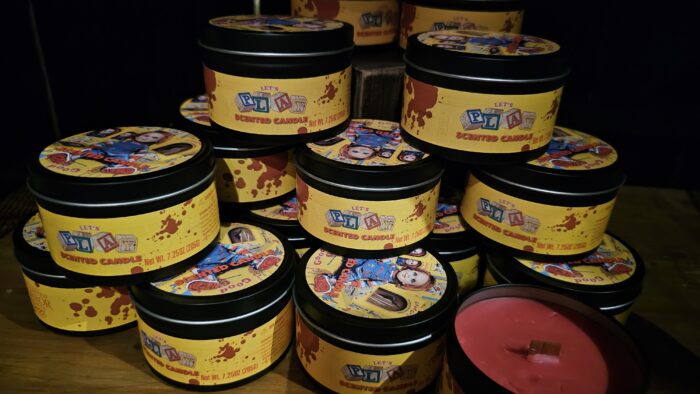 There are a whole bunch of candle offerings available, including one for See You In The Fog! the tagline for HHN.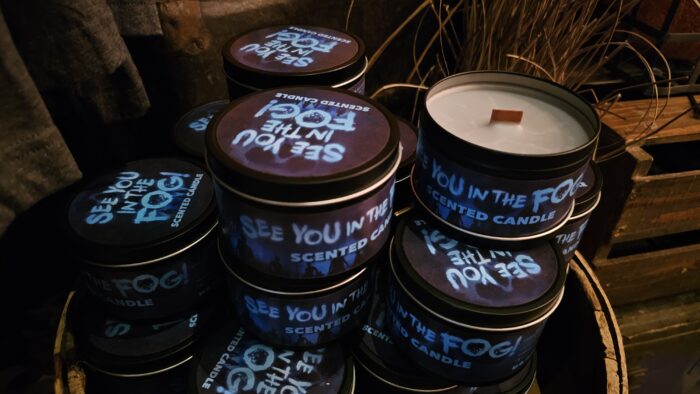 On this signage in the store, you'll see a cartoon face of HHN Icon Jack the Clown. On display are Lil Boo plush.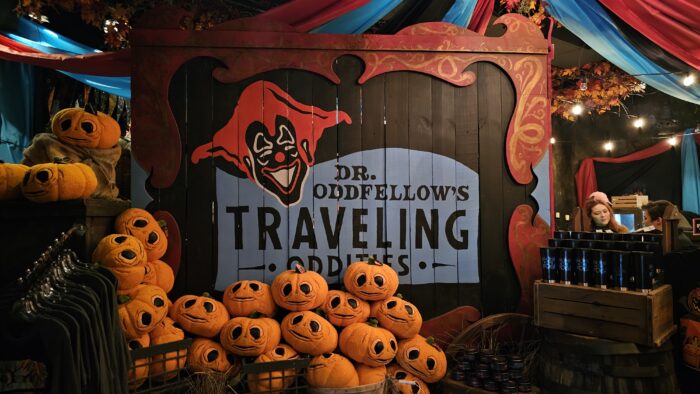 The Lil Boo plush is one that Universal has a hard time keeping in stock this year as it keeps selling out. Lil Boo has become Universal's Figment, at least during two months of the year.
Speaking of Lil Boo, one of the Mold-A Matic machines features a mold of our favorite pint-sized pumpkin.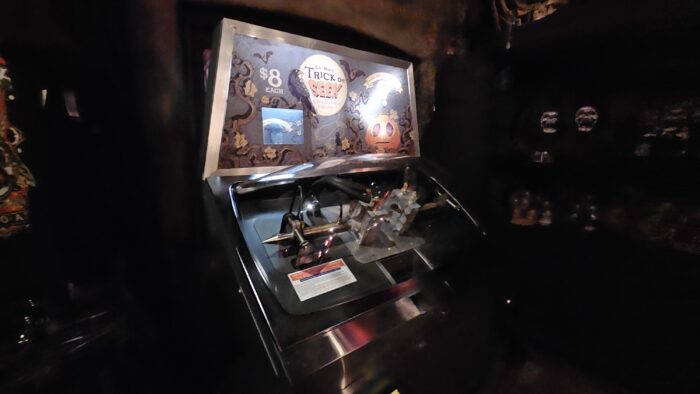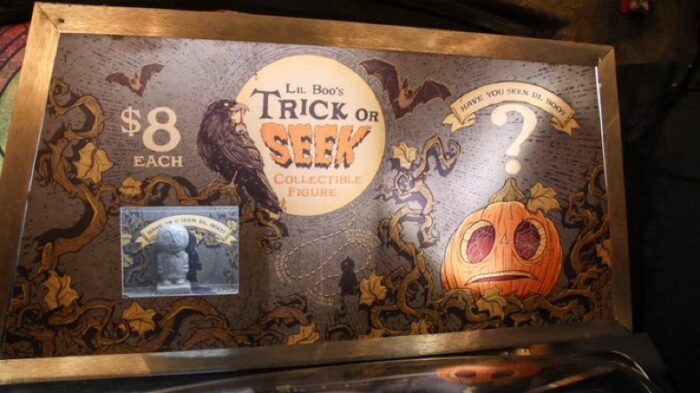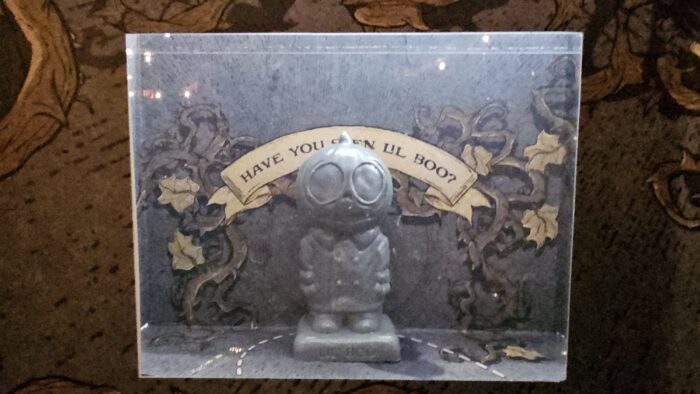 So what exactly is Lil Boo's Trick or Seek? Glad you asked…
# 3 – Lil Boo's Trick or Seek
Lil Boo's Trick or Seek is a scavenger hunt game that should be familiar to any Disney fan who has done something like Spike's Pollen-Nation Exploration during EPCOT's Flower & Garden Festival or Figment's Brush with the Masters at the Festival of the Arts.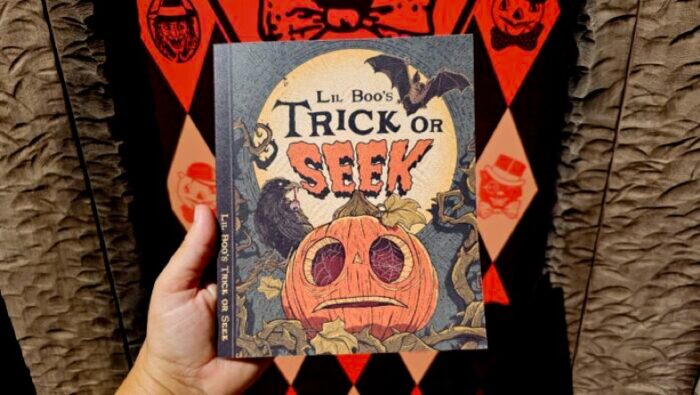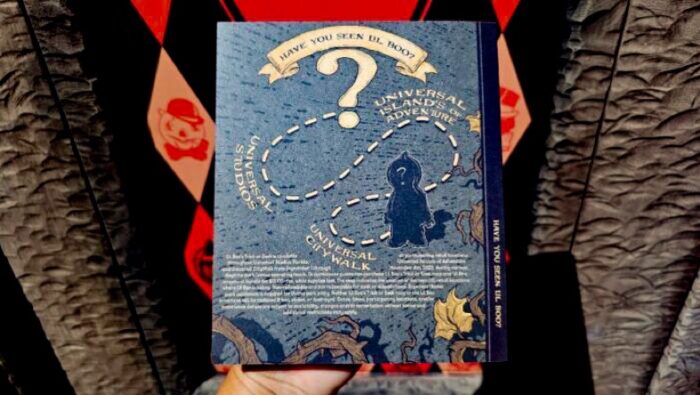 Guests purchase a Lil Boo Trick or Seek Map ($13.95) at any one of the 13 locations featured on the map. These locations are all gift shops and they're located across Universal Studios Florida, Islands of Adventure, and CityWalk. When the scavenger hunt is completed, guests get a HHN '23 Lil Boo suncatcher as a prize.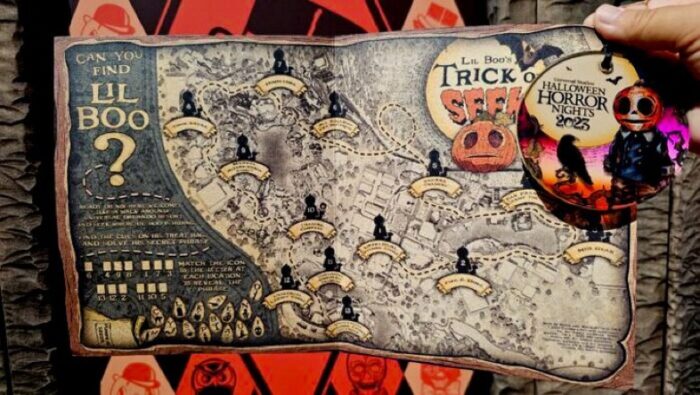 The marked locations are not just places to purchase the map, they're the stops on your Lil Boo hide-and-seek. At each one of these 13 locations, a Lil Boo figure has been hidden somewhere in the store. When you see a Lil Boo display like the one below, it means the store has a hidden Lil Boo…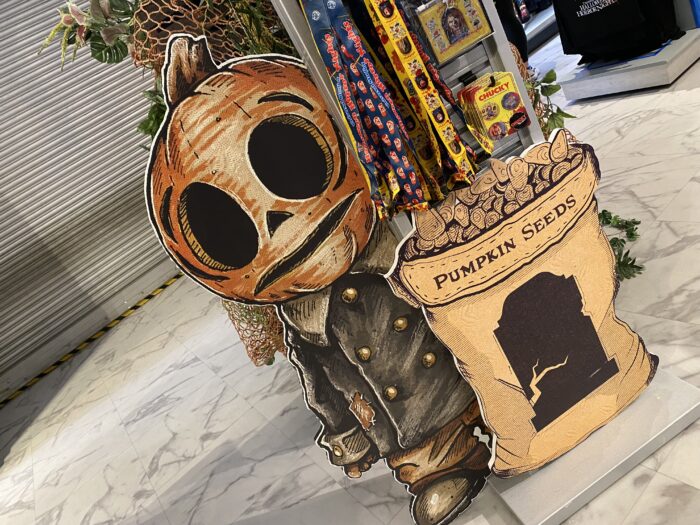 …like this guy.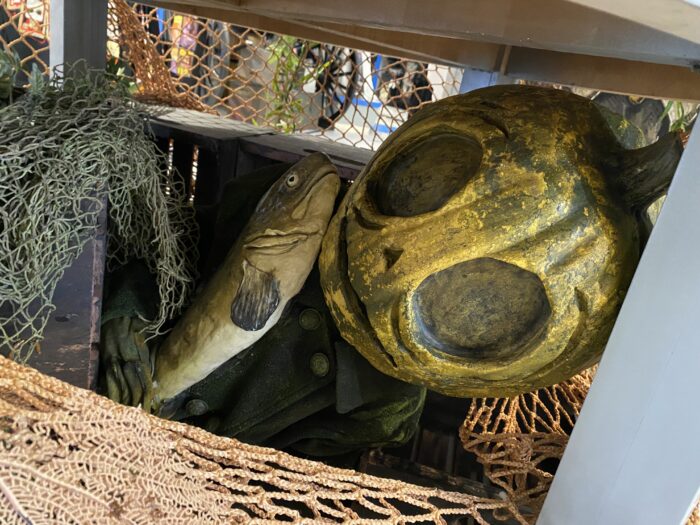 Over at Toothsome you'll find Lil Boo dressed in his steampunk best.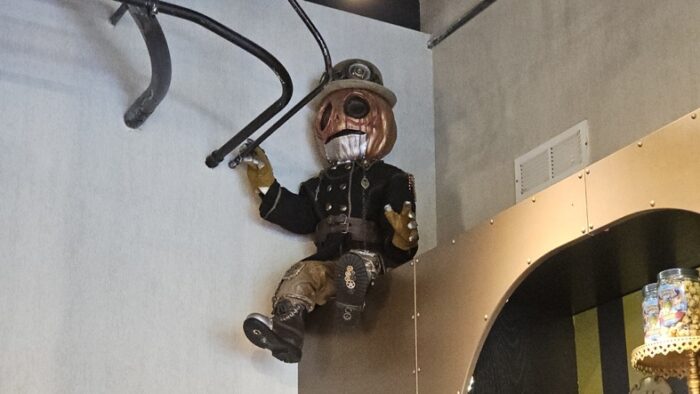 My favorite hidden Lil Boo might be at the Legacy Store in CityWalk, where Boo has been put into one of the pods from The Fly.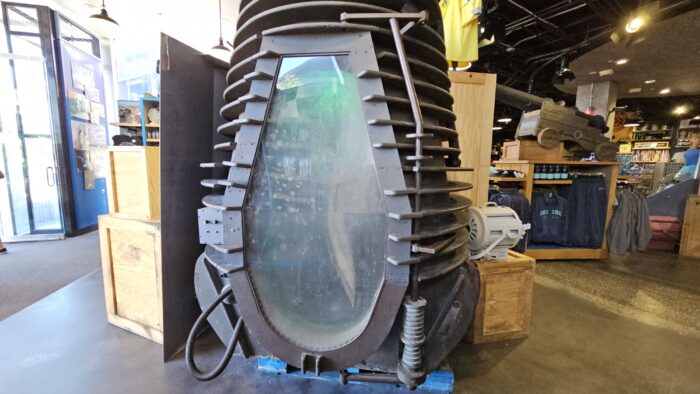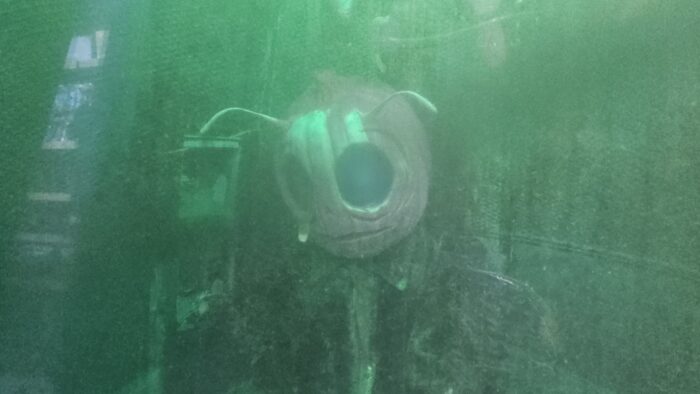 The main gift shop at Islands of Adventure has an overall theme of old-world traveling, and the Lil Boo hidden there is dressed appropriately.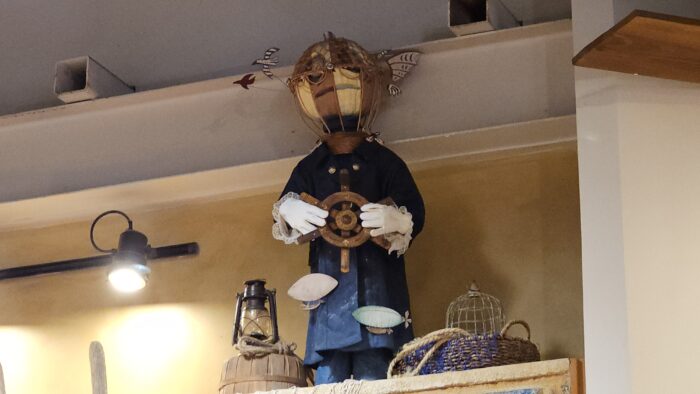 You absolutely have to love the Lil Boo found in Jurassic Park.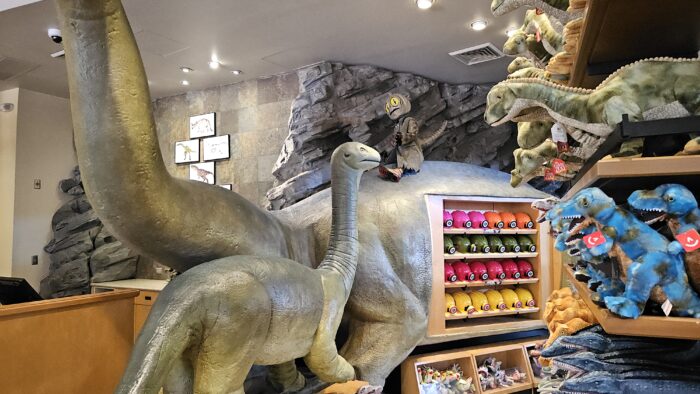 Incredible touch having Boo's eyes being done in the style of velociraptors from the movie Jurassic Park.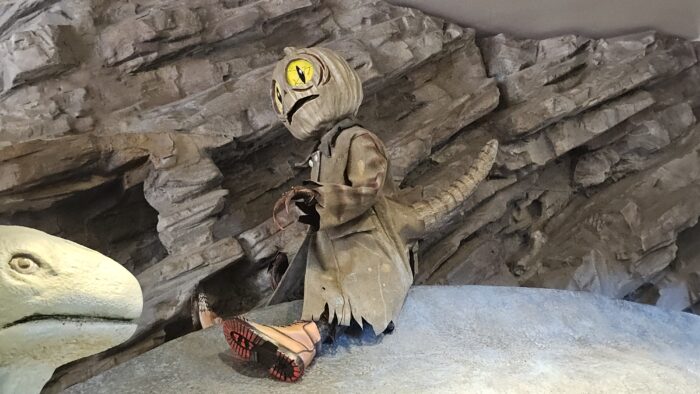 Here is the suncatcher you get for completing the Scavenger Hunt.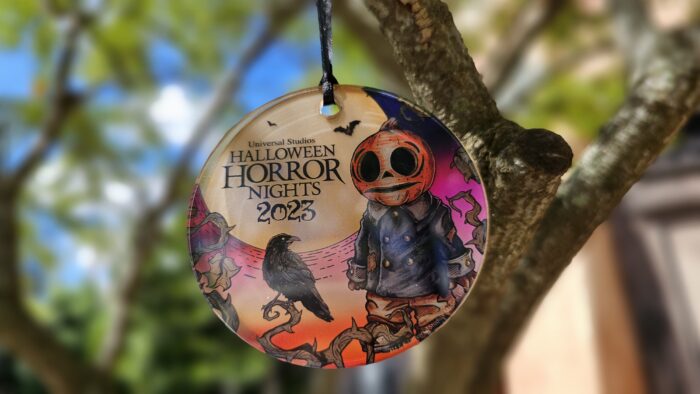 # 2 – Revenge of the Dead Coconut Club in  3D
It was a nice surprise last year when Universal transformed the Red Coconut Club in CityWalk to the Dead Coconut Club for HHN season. An immediate fan favorite, the club was then again transformed during Christmas season into the Red & Green Coconut Club followed by the Cursed Coconut Club during Mardi Gras. Good news, the Dead Coconut Club is back for HHN 32 and has a new name: Revenge of the Dead Coconut Club in 3D. The theme for this year's club is that we are going to the premiere of the latest movie from Monster Gram Picture Studios!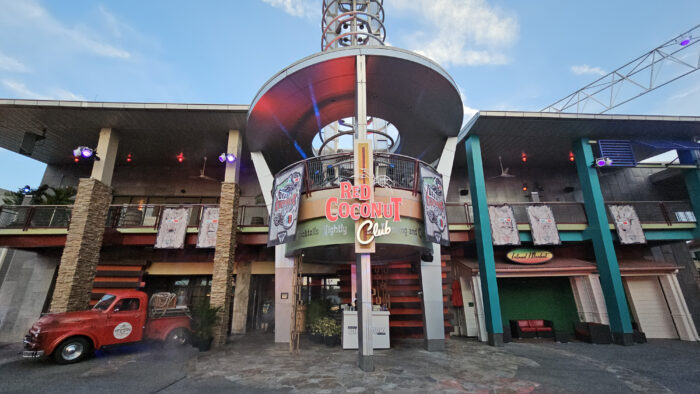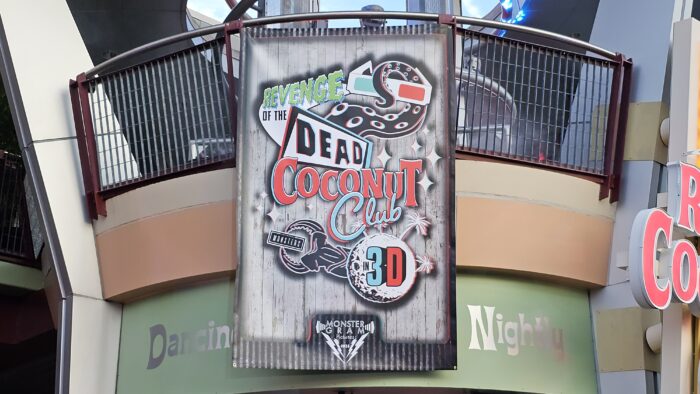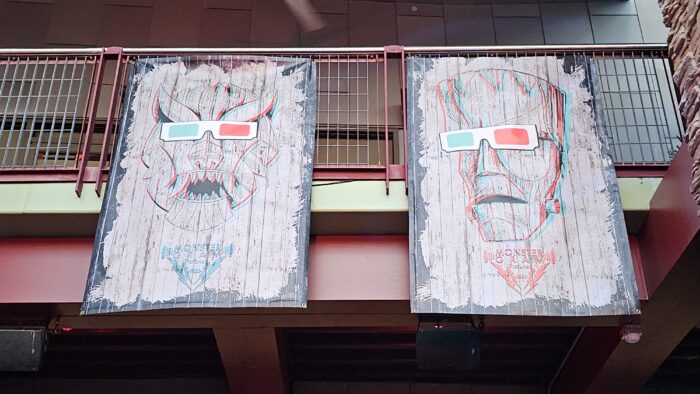 Outside the Dead Coconut Club you'll see an old pick-up truck.  This is Monster Gram Pictures Studios dropping off equipment.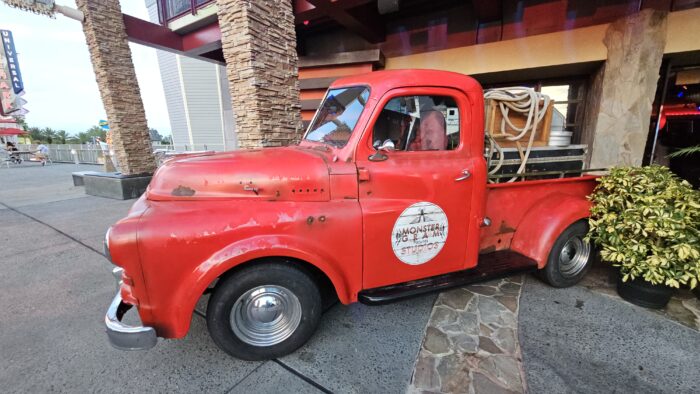 The driver of the truck is the Invisible Man!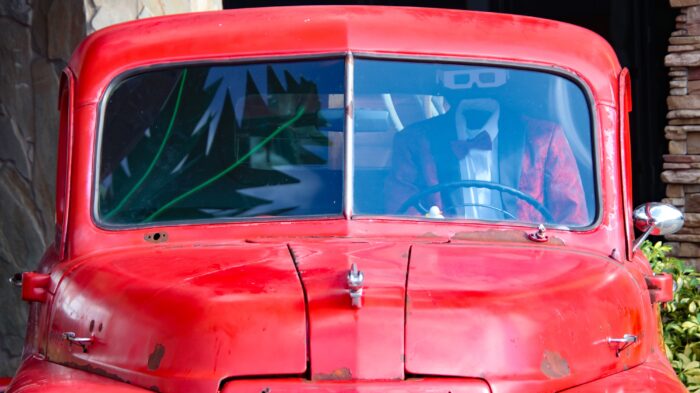 How great of a detail is this?!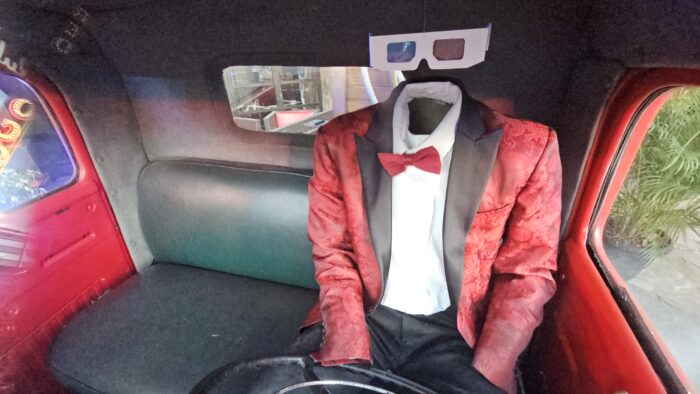 Inside we get a ton of references to the Universal Classic Monsters in a world in which they themselves filmed the movies they were in.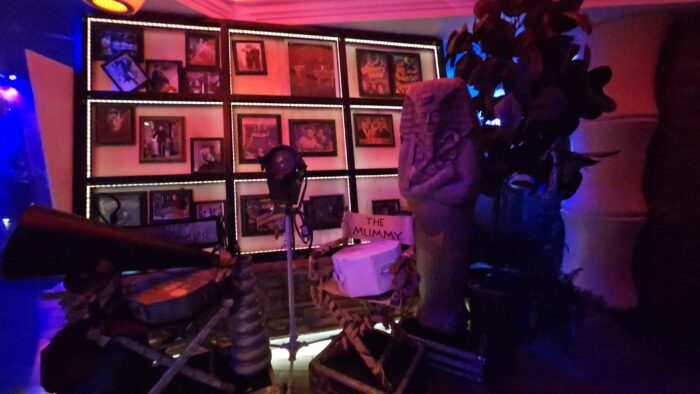 The tentacled creature we saw working in the makeup department at the Boutique is now working the bar at Dead Coconut.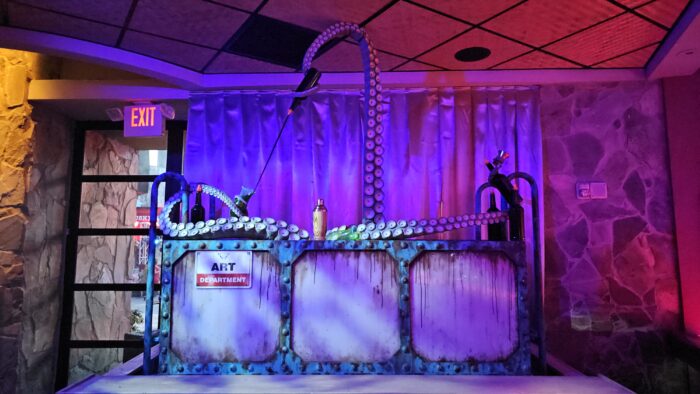 Stuff like this is just fantastic in my book.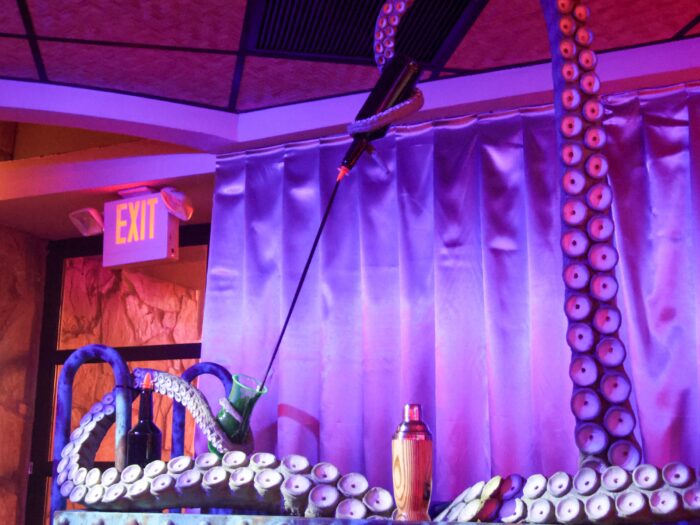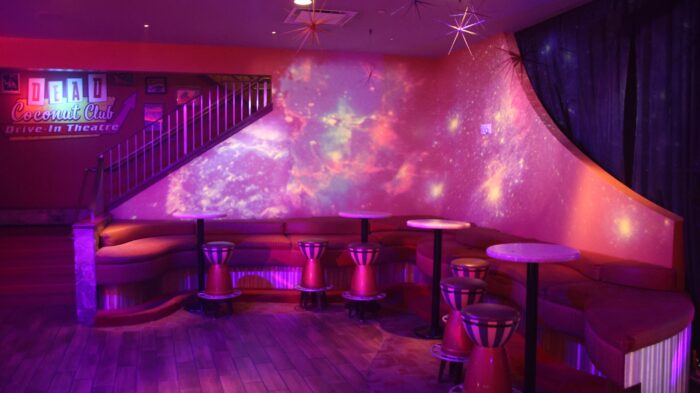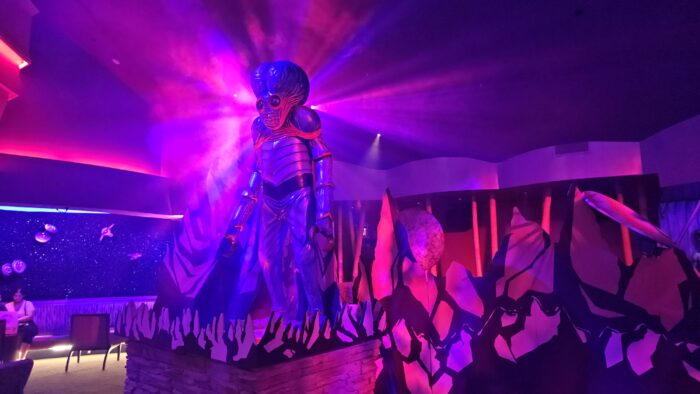 There are a couple of Earl the Squirrel references in Dead Coconut Club, teasing his upcoming appearance during Universal's Christmas season.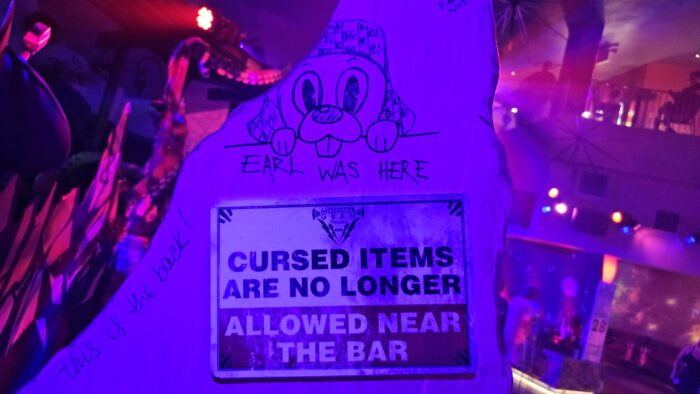 This bar area has guns displayed that appear to be from Sci-Fi films.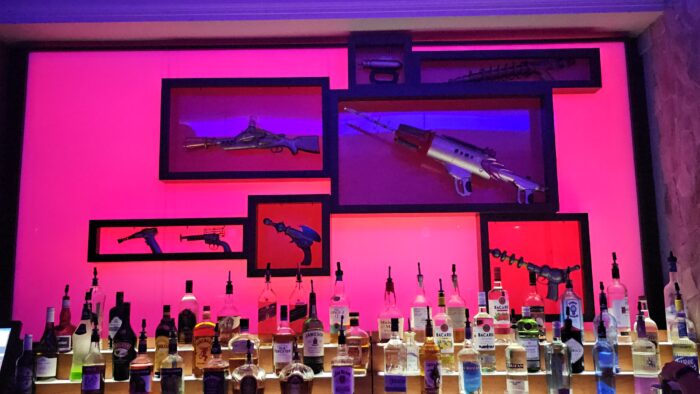 There are several photo ops in the club, including this one featuring some aliens.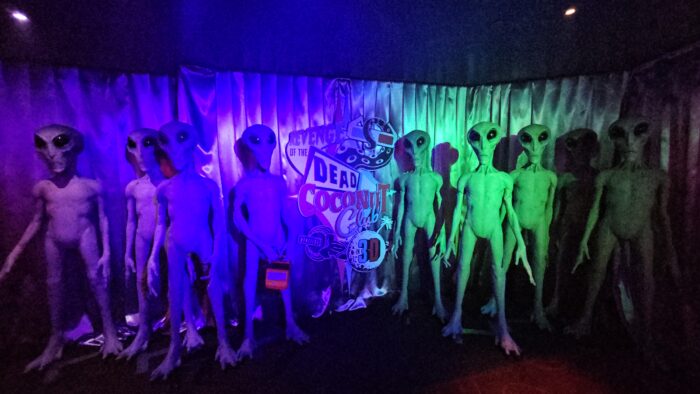 One of these aliens is holding an item that should seem familiar to anyone who has seen the movie E.T. the Extra-Terrestrial.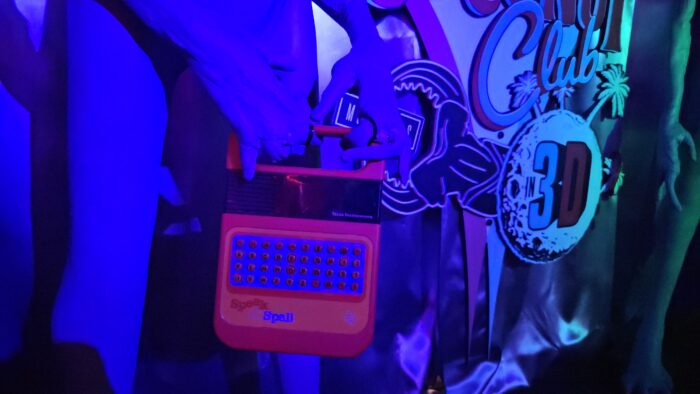 Later in the evening, you'll have live music at the club.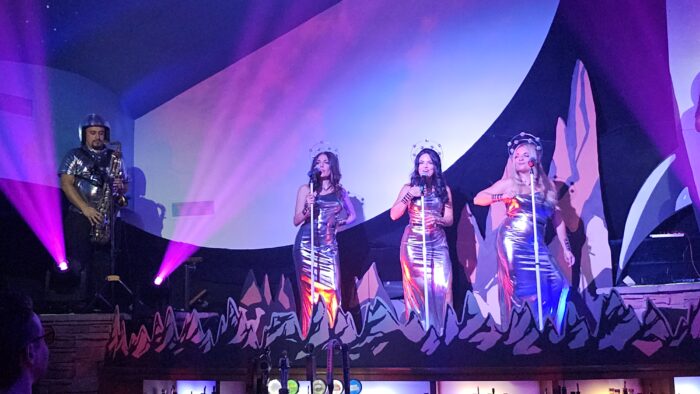 Roaming the club will be several of our favorite Universal Classic Monsters.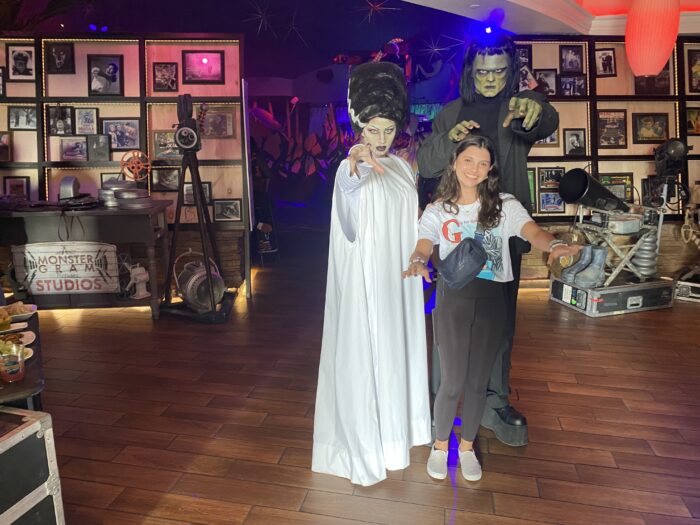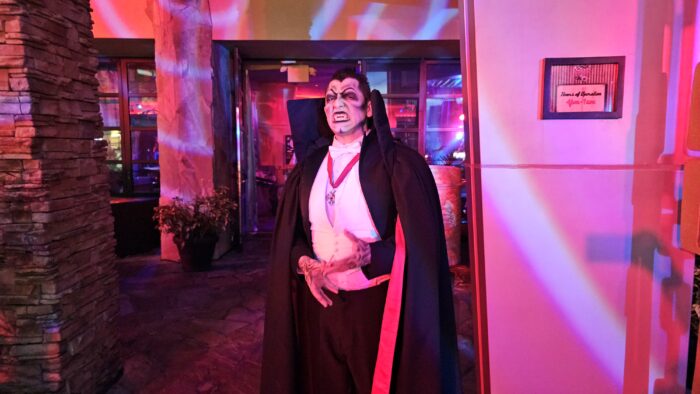 I love that Universal puts out t-shirts for this limited-time venue. I remember seeing the original shirt for Dead Coconut Club and having to get it immediately.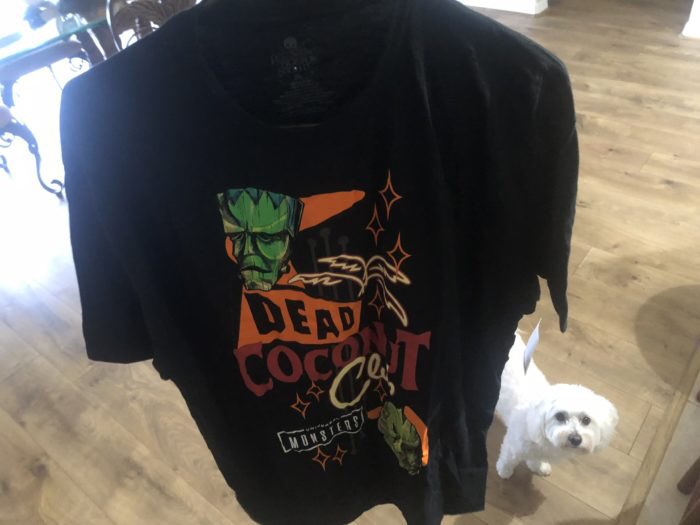 The Cursed Coconut Club shirt was sharp as well.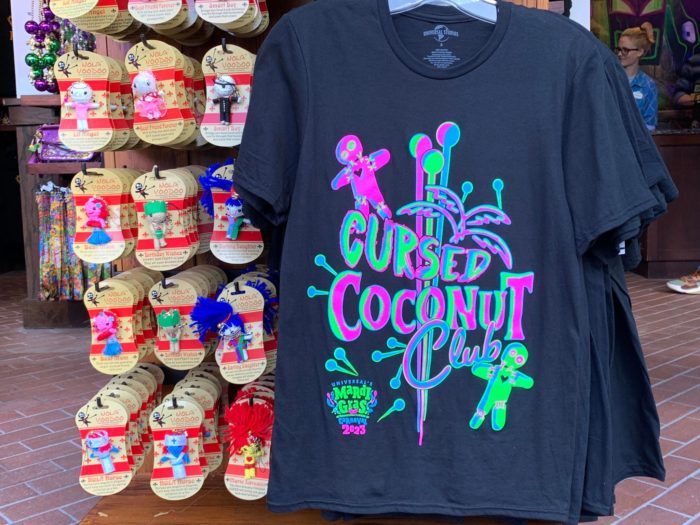 But the Revenge of the Dead Coconut Club shirt might be the best one so far. It even comes with a pair of faux 3-D glasses. Love it.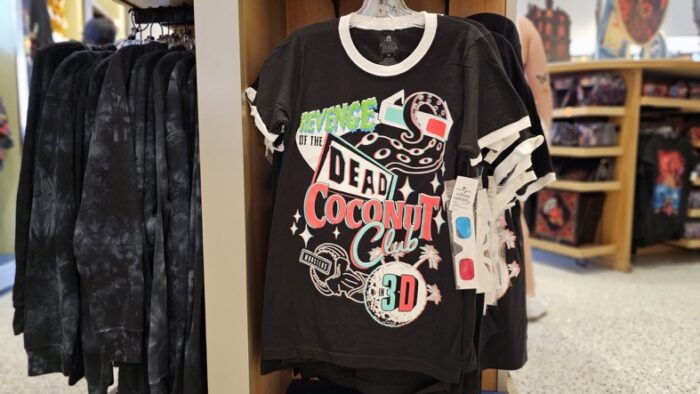 Here's to more Red Coconut Club transformations in the coming years!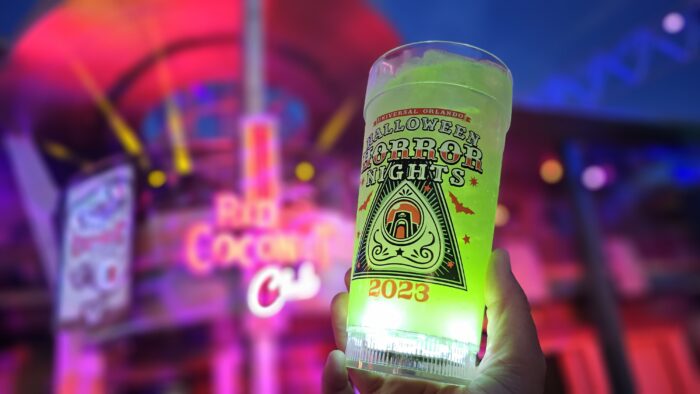 # 1 – Cabana Bay Beach Resort
Starting with a Stranger Things photo-op experience back in 2019, Cabana Bay Beach Resort (which is pound-for-pound our favorite hotel in Orlando given cost & amenities) has continually gone above and beyond when it comes to delivering to its guests during HHN season. This year's Pop-Up experience is called Chucky's Twisted Playground, and is located on the second floor of Cabana Bay's main building, right next to the arcade and bowling alley.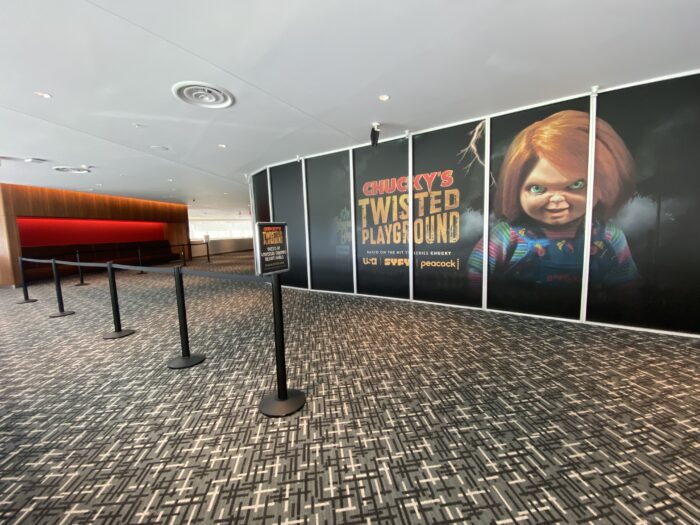 All guests staying at a Universal Orlando Resort Hotel can come by Cabana Bay to check out the experience.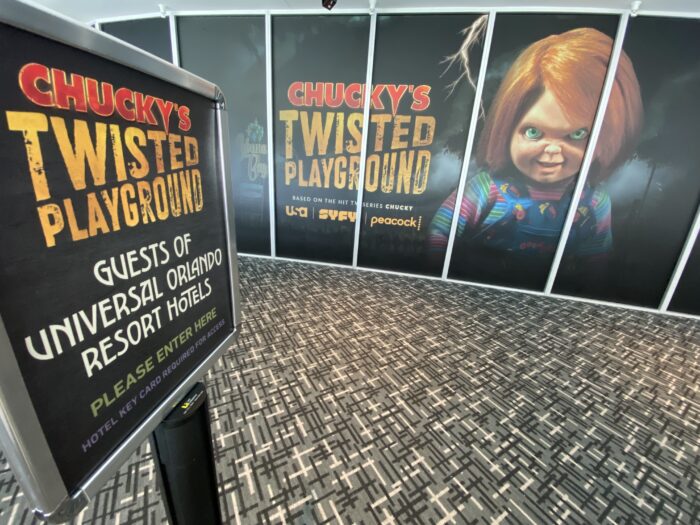 Inside you'll find a series of things you can have fun with for photos, like this one that has Chucky "on top of a building."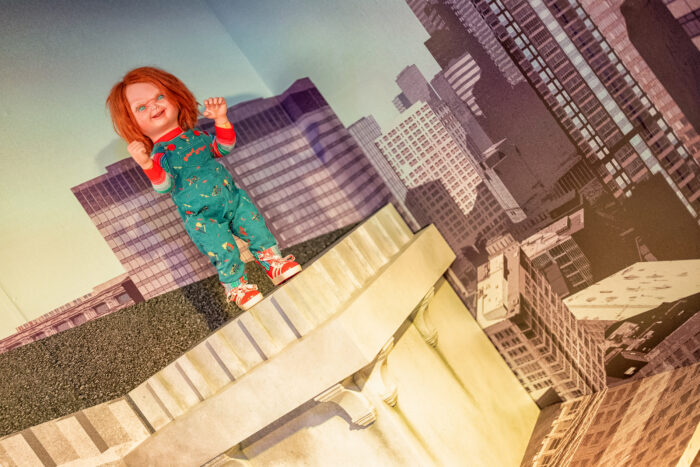 You can make it appear as if Chucky has pushed you off the building.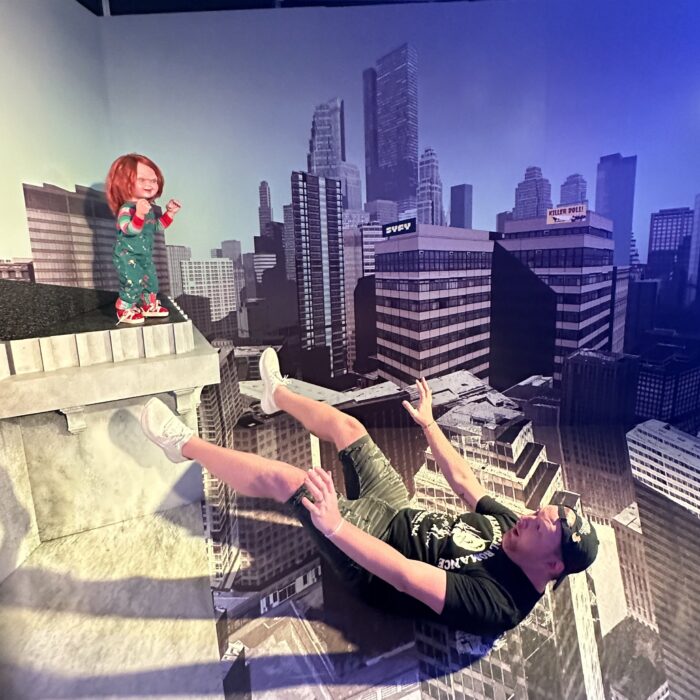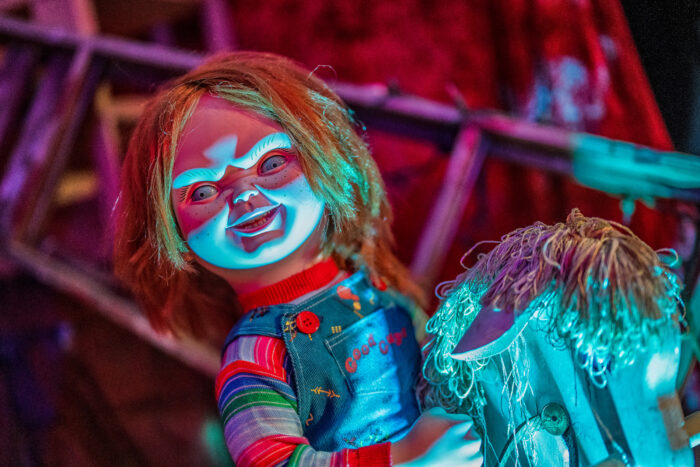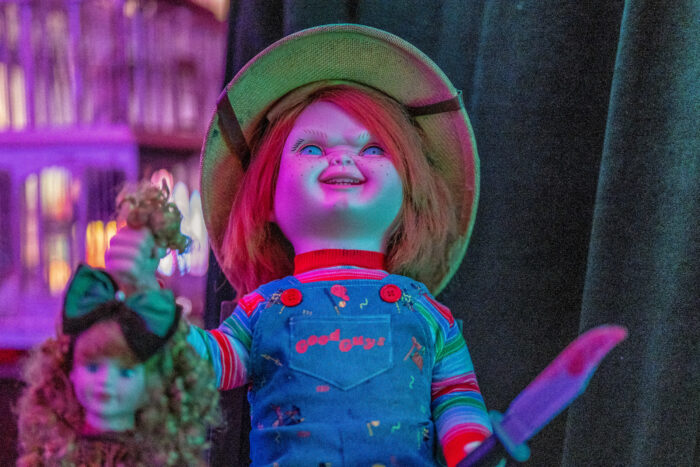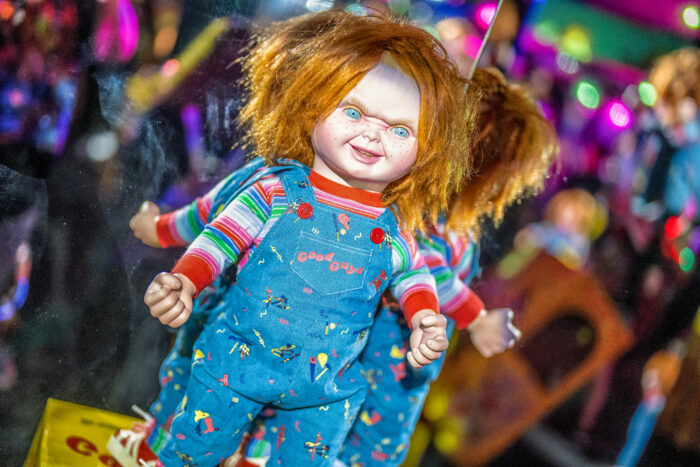 Tiffany Valentine also makes several appearances in the experience.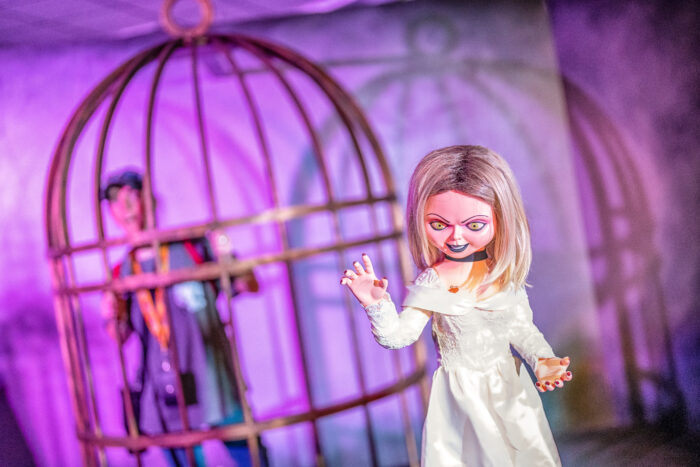 If you bring friends and family, you can have a lot of fun with the photos.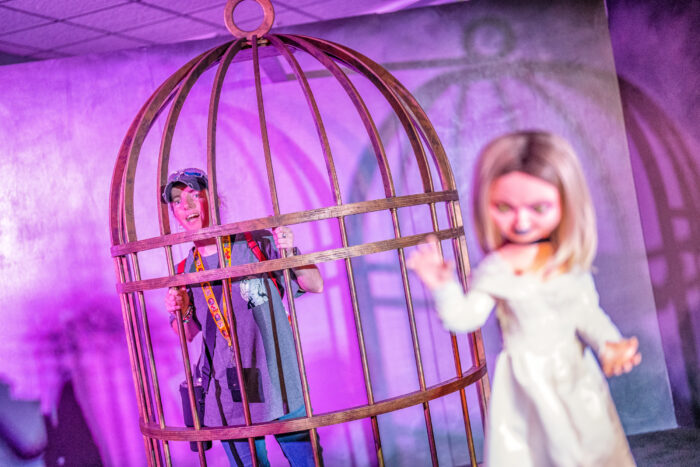 The Swizzle Lounge in the lobby of Cabana Bay once again got a spooky makeover. This year had the addition of vines hanging above the bar area.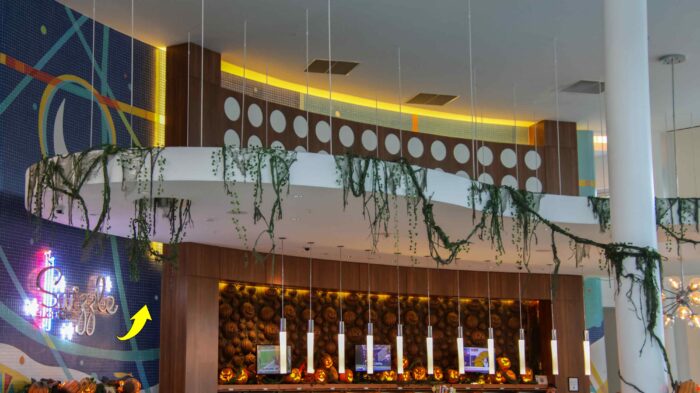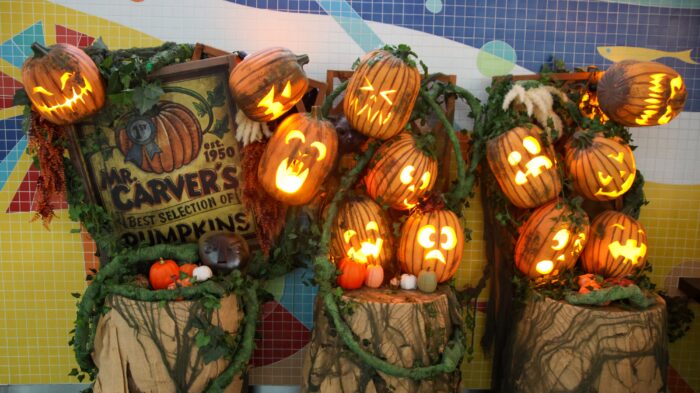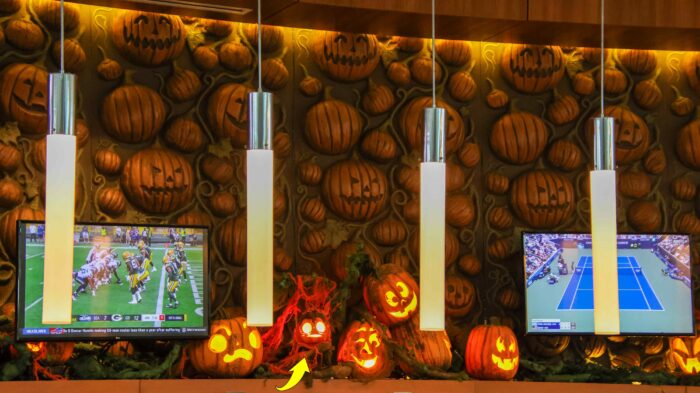 This next one blew my mind. This year Universal brought out a NEW Halloween-themed refillable mug design.
This is the THIRD different refillable-cup design Cabana Bay has done… JUST FOR HALLOWEEN!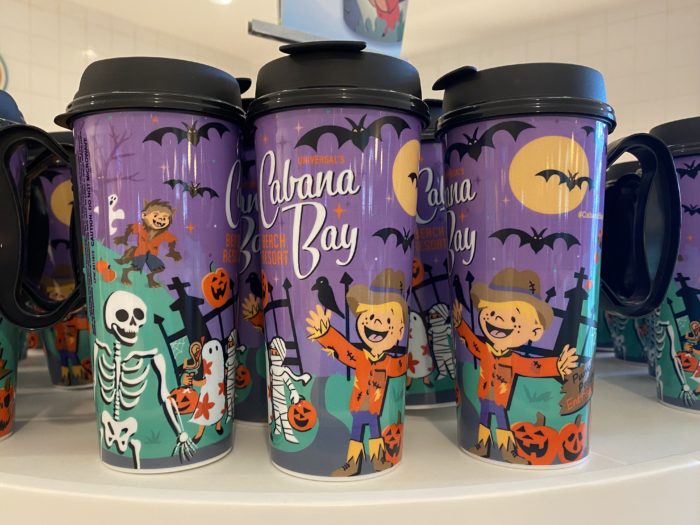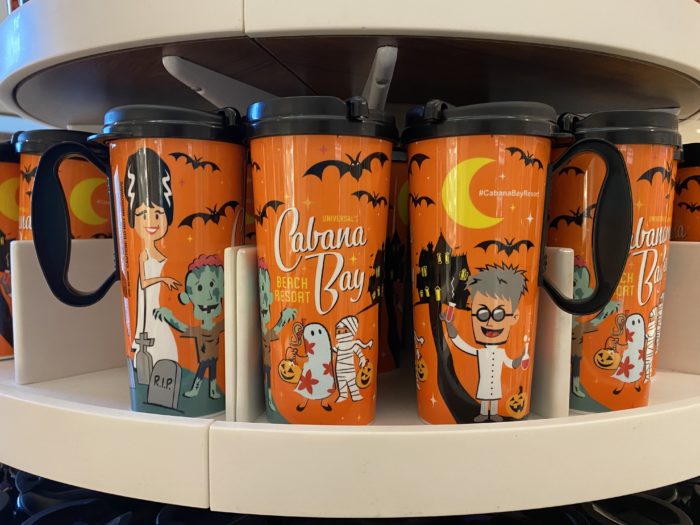 My reaction?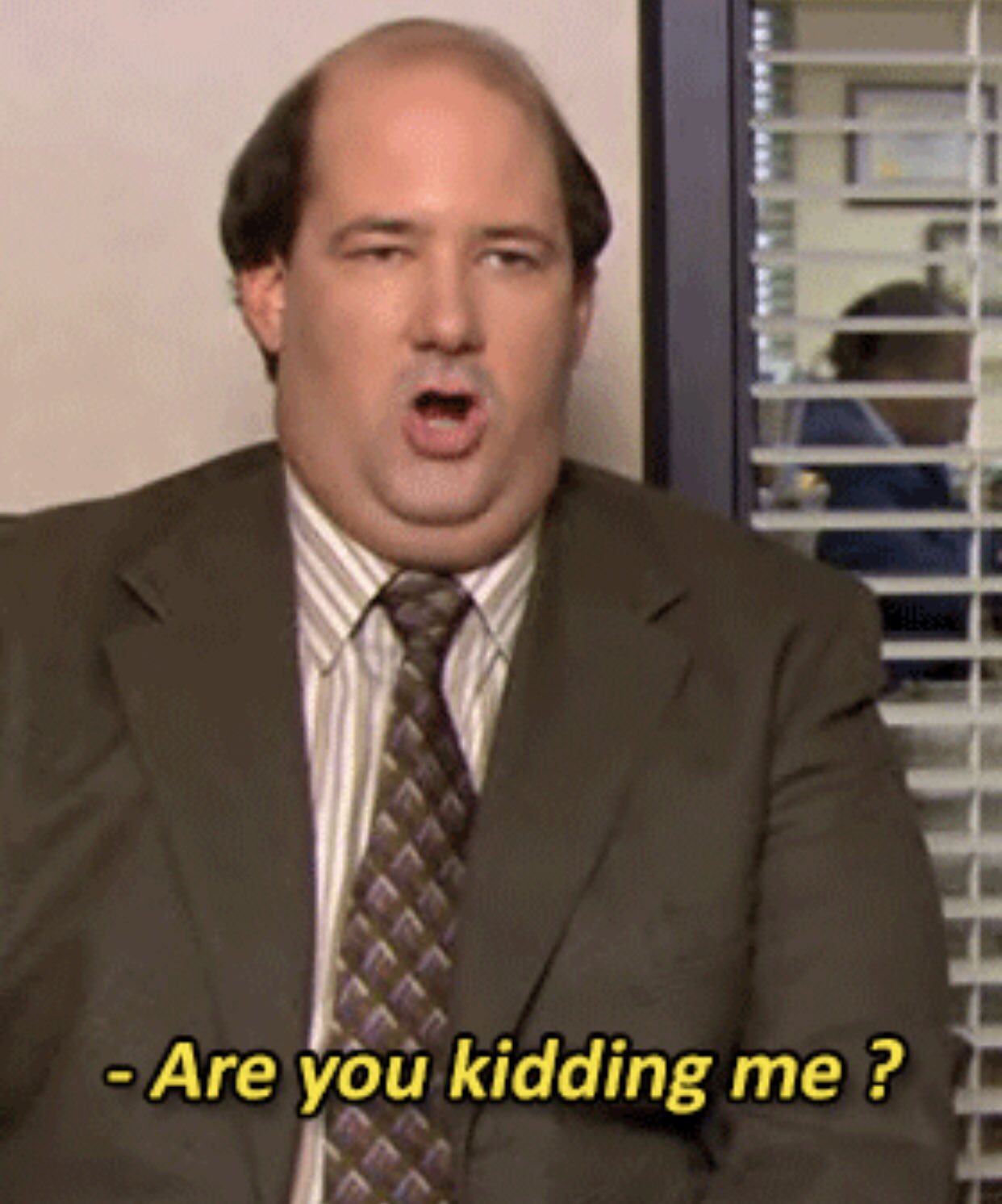 Just another reason why Cabana Bay will ALWAYS be the King.
Honorable Mention – Skill Game Prizes
At both Islands of Adventure and Universal Studios Florida you'll find many of the prizes for skill games feature characters related to Halloween, including these cute versions of Universal Classic Monsters.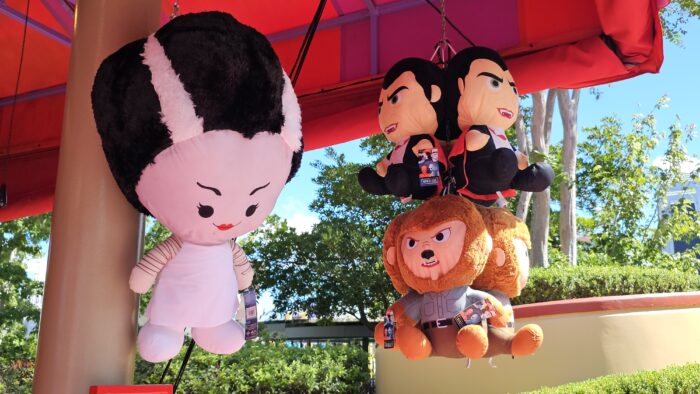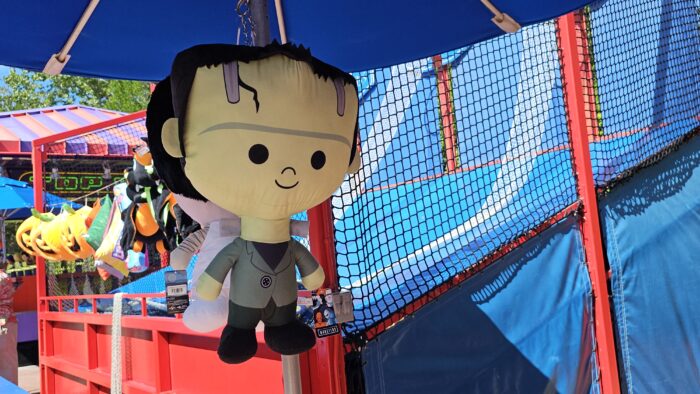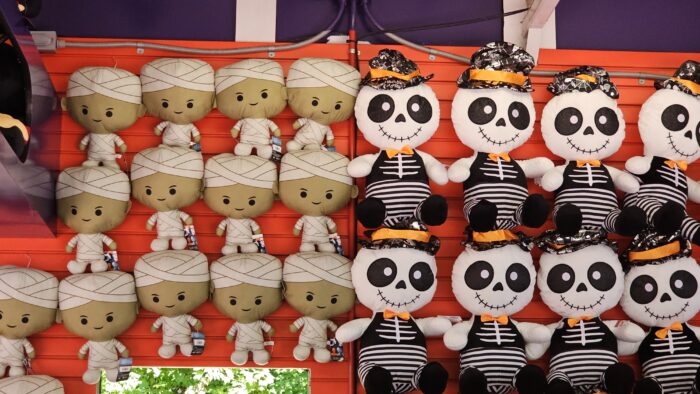 Hello Kitty dressed up as a piece of candy corn.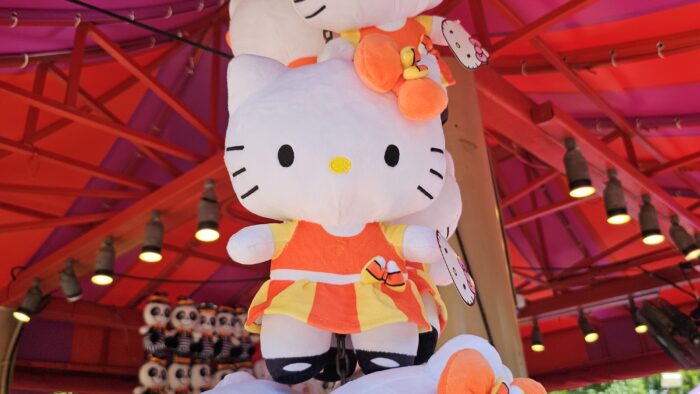 You don't see Casper the Friendly Ghost, Wendy the Good Little Witch, and Hot Stuff the Little Devil references that much anymore.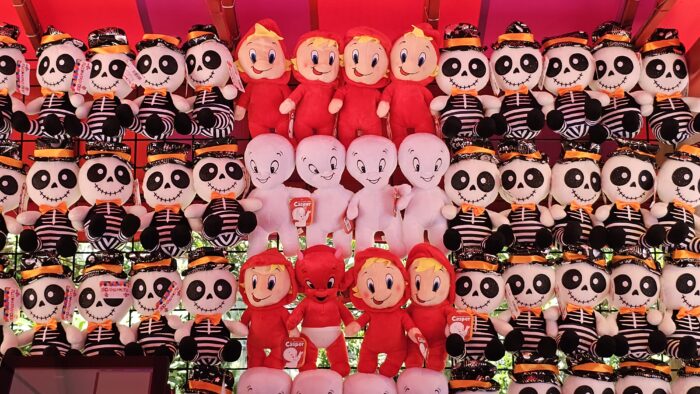 Stay Puft Marshmallow Man from Ghostbusters will always be a hit.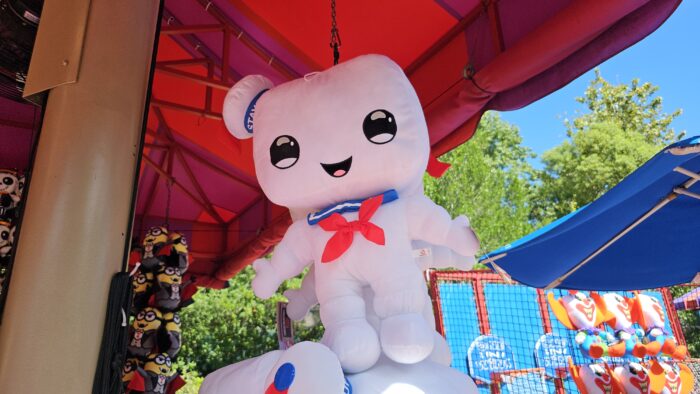 Below is an "evil clown" but definitely not HHN's Jack the Clown. This does make me now want to see skill game prizes featuring all of the HHN Icons.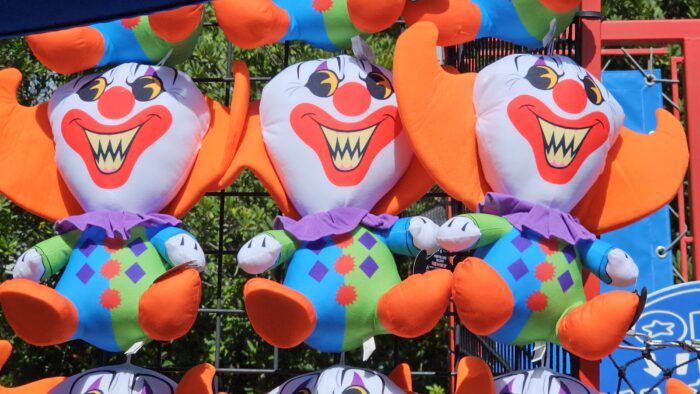 Over in Springfield USA, we have this Chucky plush…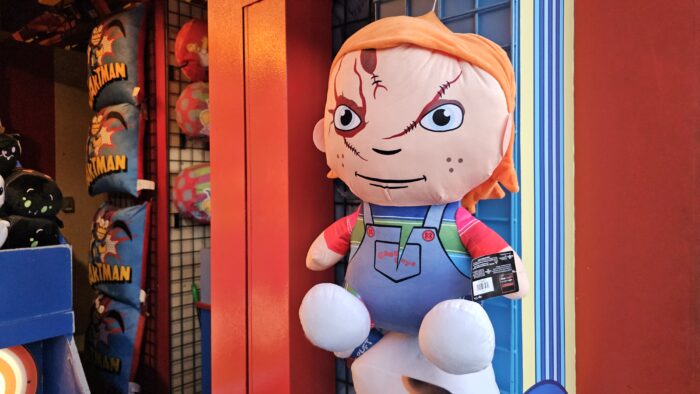 …along with these "cute" versions of Chucky and Tiffany Valentine that fit in perfectly with the line of plush Universal sells for other characters in the park.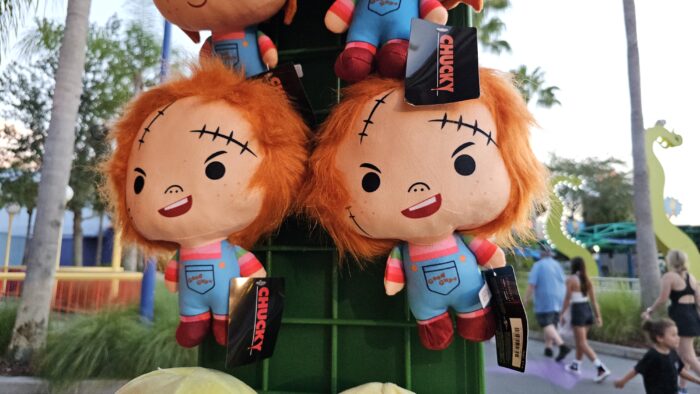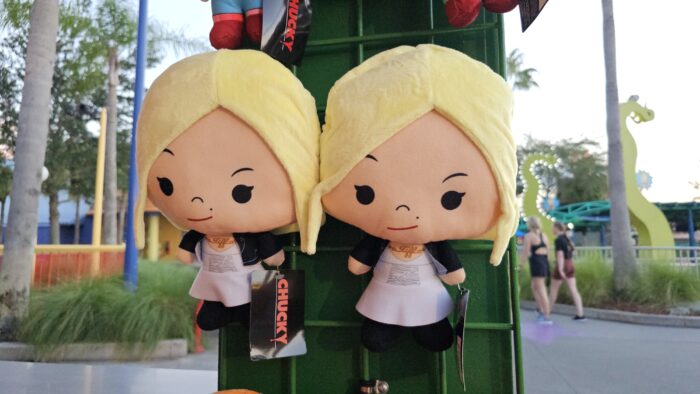 Here's an example below featuring a character from the "cute" line of plush Universal has been putting out in recent years.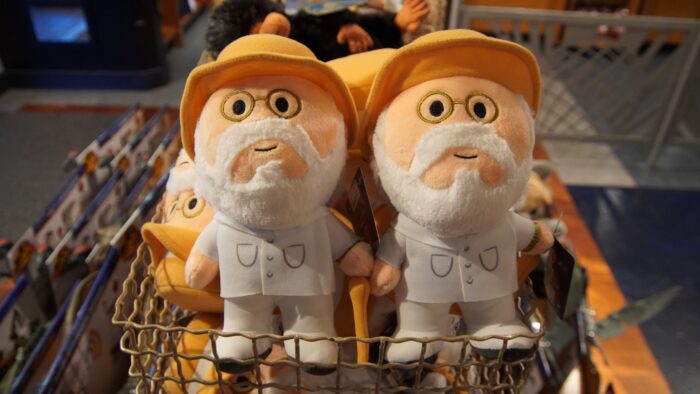 So there you have it: HHN 32 Across the Universal Orlando Resort! See you next weekend for the latest installment of the SATURDAY SIX, where we'll look at something fun from the world of Disney and Universal. If you enjoyed yourself, be sure to check out the THEME PARK ENJOYMENT INDEX, giving a monthly recap of all the theme park news you need to know (and a lot more you don't need to know, but we're gonna tell you anyway). You can also follow Your Humble Author on Twitter (@derekburgan).
If you enjoyed this article, you will surely like the following: 
SATURDAY SIX Looks at HHN 32 – Part I: Inside this year's TRIBUTE STORE (The Amazing Details, Snacks, Easter Eggs and more!)
The SATURDAY SIX Celebrates Ten Years with TouringPlans
SATURDAY SIX Presents: The Disney Merchandise Hall of Shame
SATURDAY SIX Presents: The Disney Signage Hall of Shame
SATURDAY SIX Presents: The Disney Food Hall of Shame
SATURDAY SIX: Tribute to Josh easyWDW
SATURDAY SIX: Tribute to Ian Barritt
Special Thanks to The Elite Brandon Glover, Digital Maestro Scott Walker, the bio-est of all reconstructs @bioreconstruct, Captain Cruiseline Scott Sanders of the world famous Disney Cruise Line Blog, my personal protege Hunter "Elvey" Underwood, artist @SonderQuest, the mighty maven of merchandise Hedgehog's Corner, the SAT SIX Fun Squad of Parkscope Joe and "the Dadalorian" Nick, hot shot Michael Carelli, charter member of the Universal Four @Nitro230, the permit princess Alicia Stella, master cartographer Tommy Hawkins, and Hermione Granger's tutor Megan Stump for their invaluable assistance with this article. Absolutely no help was added by SeaWorld Influencer @SuperWeenieHtJr. The SAT SIX is inspired each week by goofballs Aengus Mackenzie and LitemAndHyde and you Potterheads will  enjoy Meg's other blog work over at the Central Florida Slug Club.