Best Universal Orlando Resort Restaurants for Mother's Day
If you are like most people, you were not able to celebrate Mother's Day wholly in 2020. (Universal Orlando Resort was not even open for May 2020.) Initial reports have Universal restoring some of the traditional Mother's Day brunches, but clearly it will not be back to 2019's level of options. This year if you are taking mom to Universal then you may have to be creative. Universal may surprise us with some unexpected dining options for this Mother's Day at the last minute. However, we should not expect the return of brunch at Amatista Cookhouse, since Sapphire Falls is scheduled to reopen several days after Mother's Day. The more causal option of Bar 17 Bistro will not be available since Aventura Hotel is not currently open either.
Still, there are many quality options to take your loved one to celebrate Mother's Day at Universal Orlando. If you are looking for an evening option versus a more traditional Mother's Day brunch, Universal can offer fantastic selections. In CityWalk, there is an Italian restaurant, VIVO, and Bigfire, with its upscale American theming and tableside s'mores to complete the evening. If higher-scale dining is more in the plan, then you should consider Bice Ristorante at Portofino Bay or The Palm at Hard Rock Hotel.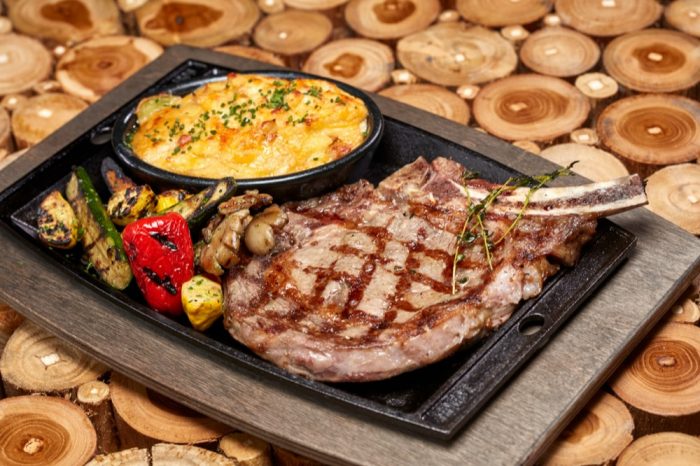 What if the mom in your world loves a brunch? Your three choices for traditional brunch at Universal this year are: Trattoria del Porto at Portofino Bay, The Kitchen at Hard Rock Hotel, and The Islands at Royal Pacific. Each of these will serve a brunch from around 10:00 a.m. until about 3:30 p.m. on May 9th. The brunch menu will be served family style. Each restaurant will have a different menu, but you should expect a few appetizer options, main course, shareable sides, and delectable treats of course. These meals will be upscale, and you should expect to pay around $55/person with children ages 3-9 being about half that price. Reservations will be required. The details on The Kitchen's brunch can be found here, and we expect the other two menus to be released shortly.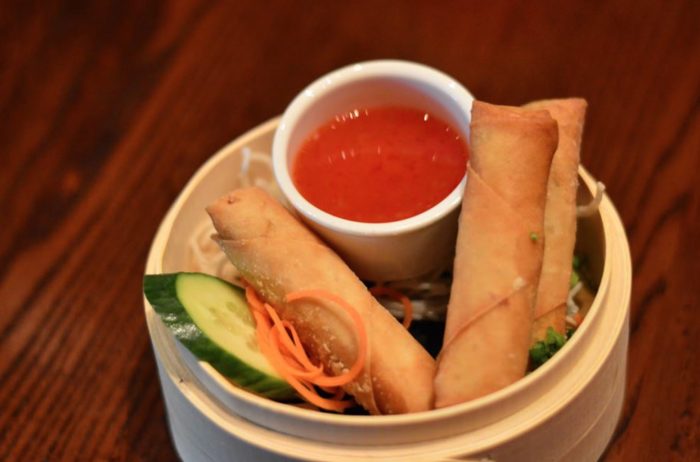 If your mom doesn't like to feel that everyone was "making such a fuss" and spending so much money, Universal has some other, more affordable options.
First, it is difficult to discuss table service dining at Universal without mentioning Mythos at Islands of Adventure. Now we can easily question the "best theme park dining" banner displayed at Mythos. We can doubt it as a table service place "lost" in an area of the park people mostly use simply to go from Seuss Landing to visit the Wizarding World. Still, you cannot ignore that the "mom" demographic loves Mythos. It may be the décor. It may be the more upscale setting. It may be the wide variety of alcoholic drinks. Perhaps it is the view from the optional outdoor seating. Possibly, it is the fact that the same quality of meal served at EPCOT would cost almost twice as much. Whatever it is about Mythos, you will not be wrong choosing this place featuring a mix of Mediterranean, Asian, and American fare. Maybe you will even secure a virtual line for Hagrid's Magical Creatures Motorbike Adventure while dining or be able to see the new Jurassic World coaster testing or maybe soft opening.  Mythos will be a hit with mom and less damaging to your wallet than resort brunch.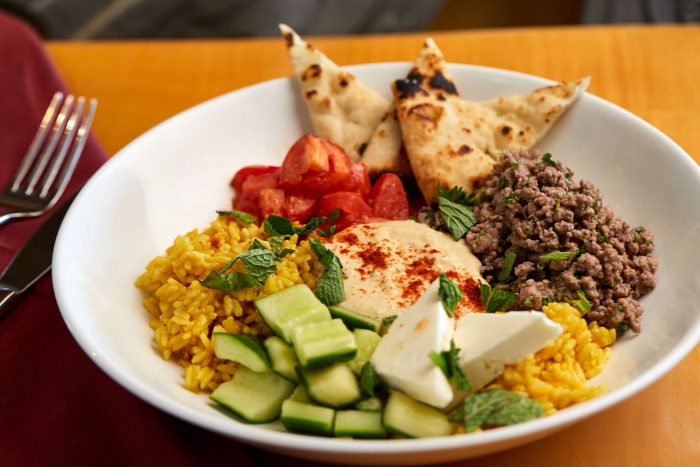 If resort full-service brunch is too pricey for you but mom likes brunch, then CityWalk has a wonderful resolution. The Toothsome Chocolate Emporium & Savory Feast Kitchen serves brunch menu all day. In fact, their menu rivals Cheesecake Factory with number of things on the menu. There will be something mom, and others, will enjoy. The brunch menu itself features crepes, waffles, French toast, and quiche. The brunch menu ranges in price from $10-$15. The rest of the massive menu ranges from $13-$30. As you probably know, Toothsome specializes in desserts with signature milkshakes. There is even a chocolate shop with just about any possible dessert/treats a mom could want to take home with her. Penelope and Jacque will be honored to celebrate with you on this holiday. They started decorating this location with Mother's Day-specific decorations on April 12th, so be ready and enjoy.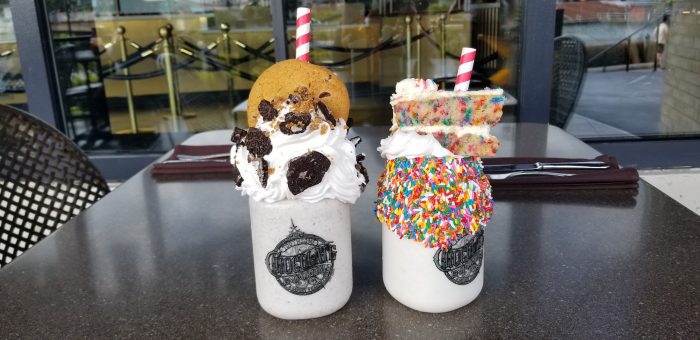 Now, what if mom is more casual? Final recommendation is to take her for a casual meal at the TODAY Café in Universal Studios Florida. Here you will find baked goods, freshly prepared salads, tasty sandwiches, and specialty coffees. That is not all! The menu features a cheese tray, with grapes and crackers, designed for two (costs $19) which pairs well with your next piece to this low-key celebration. You can get mom a glass of Prosecco and some juice to create her own style mimosas to combine with the cheese tray. This can be very enjoyable and relaxing as she views the sights and sounds of Hollywood area at the park. If she is a theme park mom, this may be all she needs to feel understood.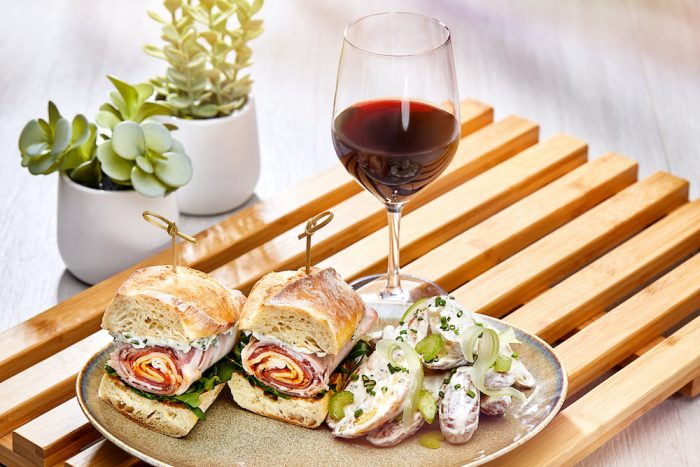 No matter what solution you choose for the Mother's Day riddle, Universal Orlando Resort can be your solution. Enjoy your time and enjoy Mother's Day in whatever manner suits your requirements.
What restaurant would you take mom to at Universal Orlando? Let us know in the comments.