California vs Florida: Other Galaxy's Edge Menu Revelations
Overall, the menus between Galaxy's Edge at Disneyland in California and Walt Disney World in Florida are, no surprise, very similar. Aside from a few interesting items of note for breakfast at Docking Bay 7, we only saw a couple other minor modifications based on menus posted so far.
In California, Docking Bay 7 has their menu broken down into Breakfast, Lunch, and Dinner, with Lunch and Dinner having relatively similar options and a few "time-specific" items. In Florida, Docking Bay 7 appears to have a combined Lunch/Dinner menu. As a result, the Fleucian Garden Spread (plant-based "kefta", herb hummus, tomato-cucumber relish, and pita) becomes the vegetarian option all-day, along with the "Taste of Takodana" on the kid's menu.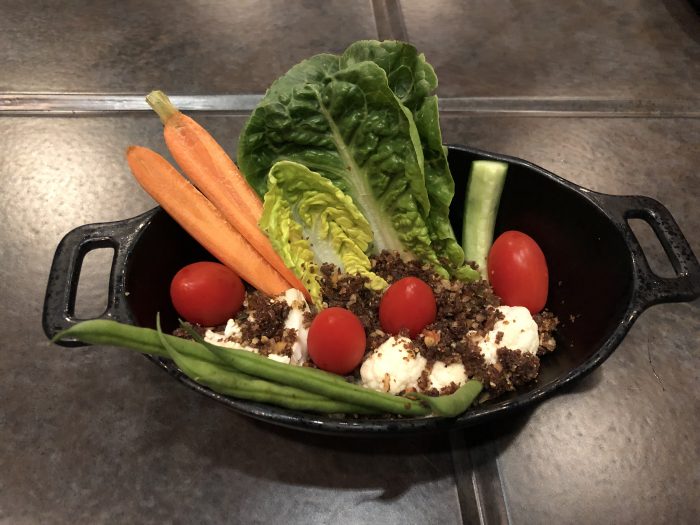 What appears to have been removed from the menu between Disneyland and Walt Disney World is the plant-based "meatloaf" option.

Another menu change in Galaxy's Edge is under the specialty drinks at Ronto's Roasters between California and Florida. The Meiloorun Juice is not listed on the Florida menu.

Because the land is not open yet in Florida, many things can change, and not all of the information posted online is accurate yet. (For instance, Oga's Cantina in Florida currently only lists items akin to the Disneyland "breakfast" menu — it would be incredibly unlikely for Oga's to open with only two mixed drinks!) Some locations, like Kat Saka's, don't have menus posted yet at all. But for those of us who can't wait to sample the flavors of Batuu, the ongoing reveal of options is certainly enough to build some excitement!