New T-Shirt Walls at the Emporium
The large center room at the Emporium in the Magic Kingdom was once the home of all things princess. The princess merchandise has now been dispersed throughout the store or relocated to Sir Mickey's, and the new theme of the center Emporium room is now T-SHIRT WALL. It's kinda like the Newbury Comics in your local mall has settled down right in the middle of Main Street U.S.A.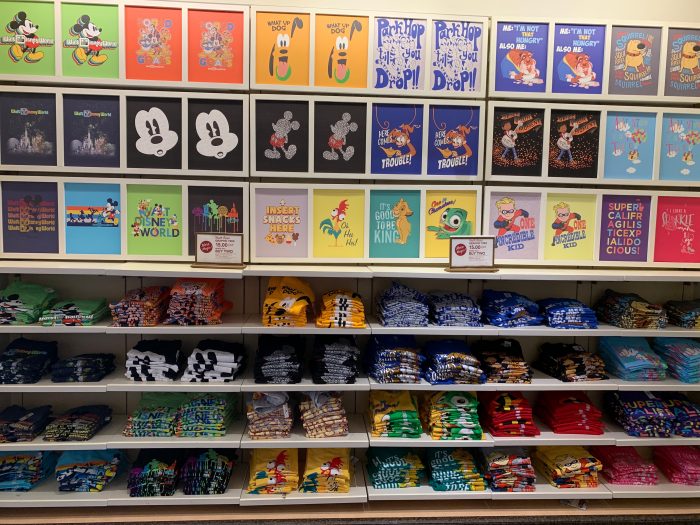 The same style of shirt display is now being used in other areas of the Emporium as well, including in the children's and adult unisex shirt sections.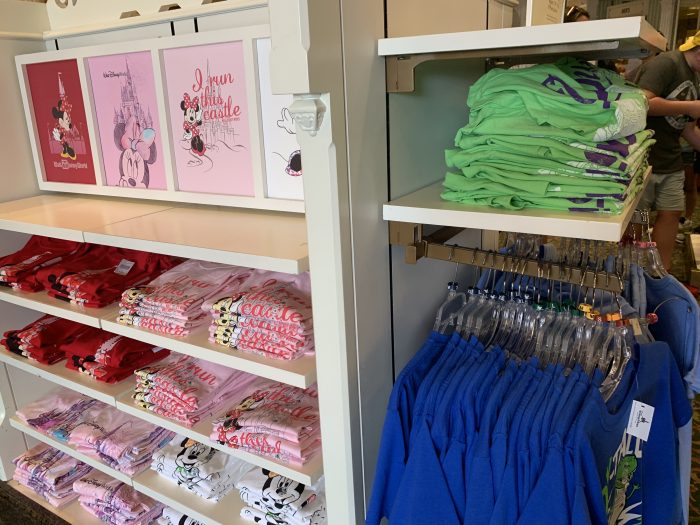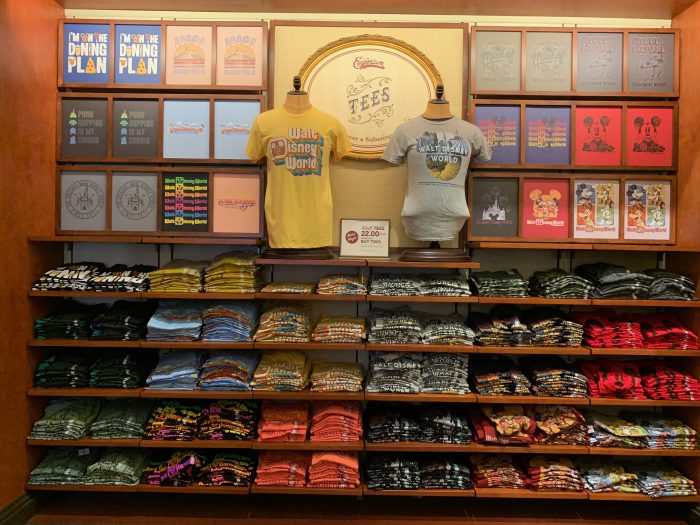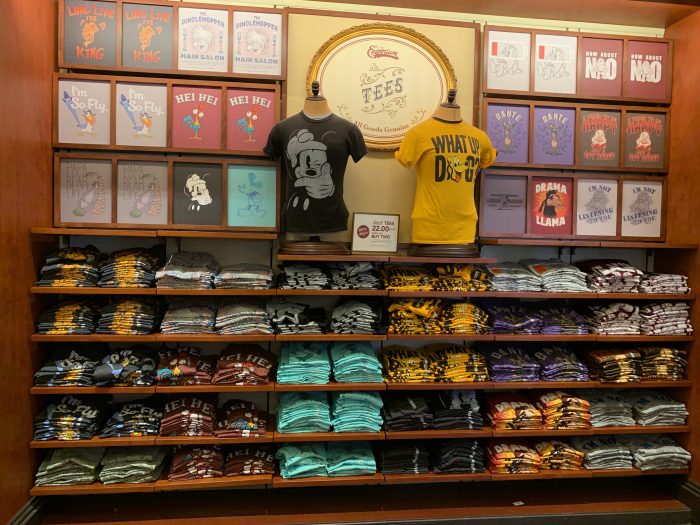 As a consumer, I'm okay with this form of display. I like seeing what all the options are in an easy glance. But my heart goes out to the cast members that have to maintain these displays, refolding shirts and putting them in order every time a guest rifles through them trying to find the right size.
What do you think of the new set-up? How do you feel about the relocation of the princess merch? Let us know in the comments.