Dealing with Disney Disappointment
We've all been there: you're primed and ready for an amazing vacation and something goes wrong. Maybe your flight is delayed and you miss something you had planned for arrival day, or you get sick and feel miserable while you're there, or the weather is horrible and you have to stay inside. It's so disappointing!
No matter how big or small your issue, it's never fun to feel disappointed on vacation, and even more so on a trip to Walt Disney World! You've likely been planning your dream Disney trip for months, if not years, and you desperately want everything to be practically perfect in every way.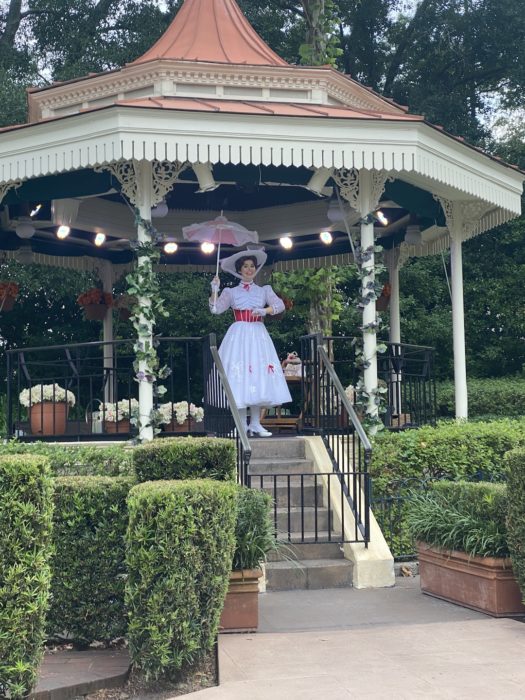 Unfortunately, things happen – even at the most magical place on earth. It's how we deal with those disappointments that truly defines us, and will define how we look back on our trip for years to come.
When looking for some tips on how to deal with your disappointment, you can find answers in some memorable Disney mottos.
Be Prepared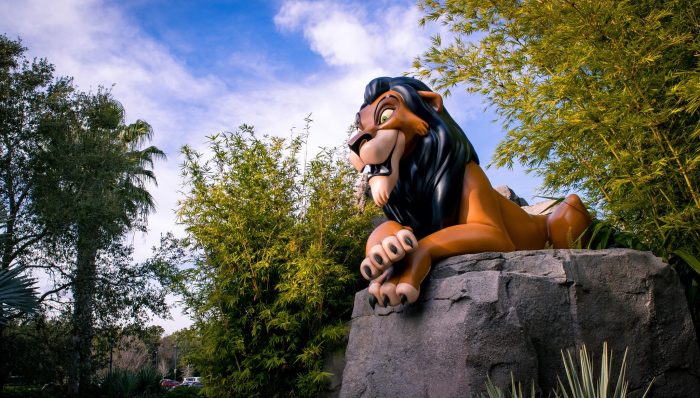 They say the best offense is a great defense, so one of the best ways to avoid some disappointment on your trip is to plan ahead.
Check each park's hours, parking, and opening procedures ahead of time so you know what to expect, and make Advanced Dining Reservations 60 days early for any restaurants you have your heart set on. Set up and become familiar with the My Disney Experience app, so you will know how to operate it at the parks.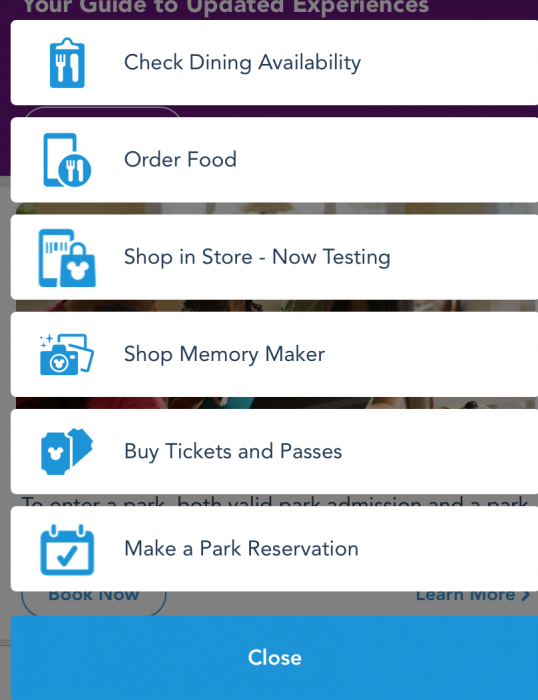 Look up WDW's refurbishment schedule to know if any rides, shows, restaurants, or shops will be closed during your trip, so you don't get your hopes up about experiencing it, only to be upset upon arrival.
Make sure to check typical weather conditions for your dates, as well as the forecast when it gets closer, so you can make sure you have the right clothes and supplies for anything Mother Nature can throw at you.
Bring the bare necessities like Airborne, hand sanitizer, and face masks to help you avoid getting sick on the plane or at WDW. As someone who catches a lot of colds, I know there's nothing worse than being sick on vacation!
These are just a few things you can research and bring with you to be prepared for whatever your vacation has in store, and help you avoid major disappointments.
You've Got a Friend in Me
If something goes wrong while you're anywhere on WDW property, a Cast Member can become your new best friend. They are extremely helpful, and usually willing to go above and beyond to assist with anything they can.
Maybe you lost your wallet, or your Magic Band isn't working properly, or your resort neighbors are playing loud music at 3 a.m., or your child just dropped their Mickey bar the second you handed it to them. It's easy for these things to get you down, or even derail your entire day. But if you kindly and patiently explain your problem to a Cast Member, they are happy to help and get you back on track!
Just remember: Cast Members are doing the best they can, but there's only so much they can do. Be friendly to them as well, and always say thank you!
Let it Go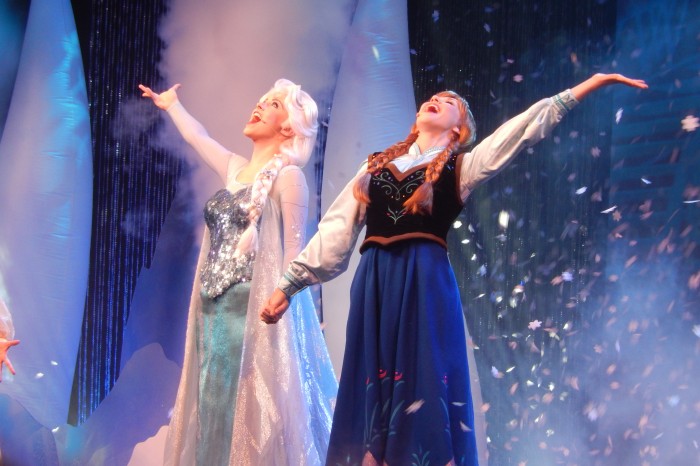 If your favorite ride is down, the rain just won't stop, or the wait times are much longer than TouringPlans predicted (hopefully not, but hey, it happens!), it is so easy to feel disappointed. Stress levels are already high from all the planning, preparation, travel, and heat. Sometimes all it takes is one thing going wrong to push us over the edge.
If something unexpected happens that is out of your control, and out of a Cast Member's control, take a few moments to just breathe. Try to calm yourself (or your loved one) down, regroup, and find your inner Joy.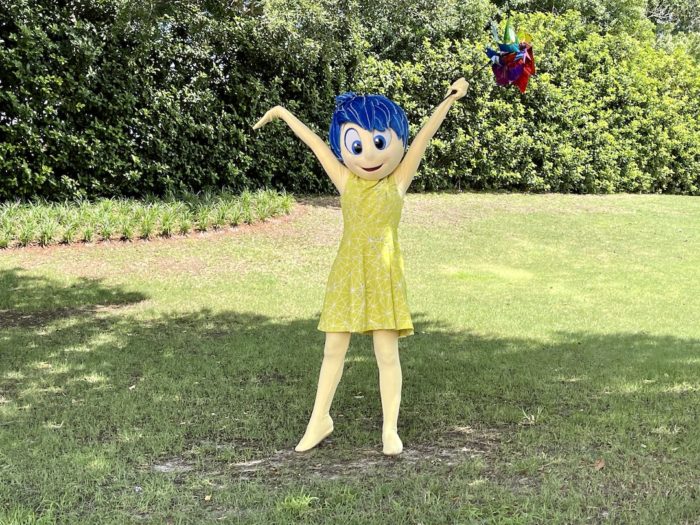 Look around, and try to pick out a fun detail in the scenery you may have missed. Take a drink of water and listen to the music tinkling overhead. Talk in your group about your favorite things you've done, seen, or eaten so far on your trip. This will help you focus on the good and as Elsa famously says: let it go.
It's okay to be sad or upset or stressed for a moment, but try to remember: you are at Disney World!
Just Keep Swimming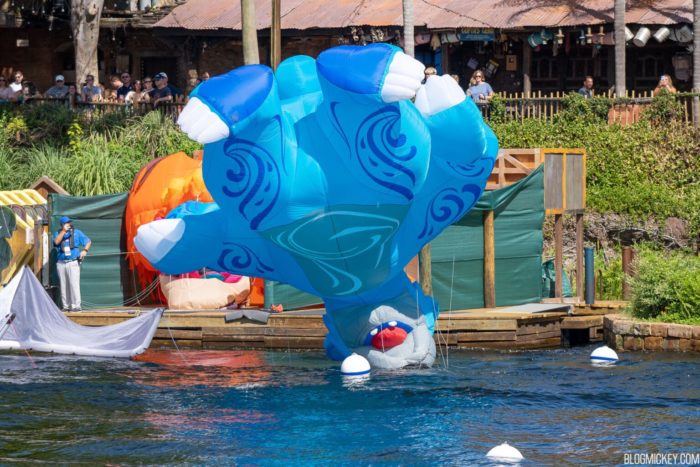 After all your meticulous planning, you want everything to go perfectly according to said plan. However, that is just unrealistic.
At some point, you will have to deal with disappointment on your Disney trip. If you know that ahead of time and are willing to accept it, you will be more able to roll with the punches and just keep swimming, instead of completely breaking down. Maybe think of your plan like Jack Sparrow would, as more of a guideline.
If you don't get to experience something you had your heart set on, maybe you'll be able to come back and do it another time. You can still have a great time overall, even when some things go wrong. Who knows, they could even lead to something better, or at least memorable!
Your trip to Walt Disney World should be a magical experience. And it is sure to be, if you follow these wise Disney words to help you deal with any disappointments you may face.
What have been your biggest Disney disappointments? How did you deal with them? Let us know in the comments!