Disney Cruise Line Brings the Fun to New Onboard Spaces
Disney Cruise Line is out with more details about fun zones on the their new ship – the Disney Wish, debuting on July 14, 2021.
Joyful Sweets
First up is Joyful Sweets, a candy and ice cream shop, similar to Vanellope's Sweets & Treats on the Dream and Sweet on You on the Fantasy.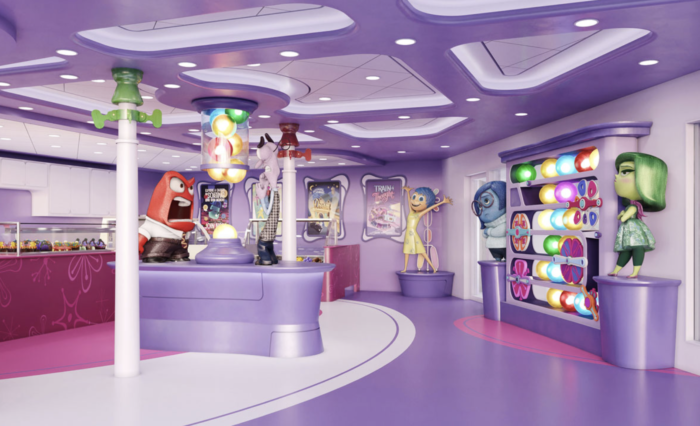 Joyful Sweets' theme is inspired by the Pixar film "Inside Out." The space will resemble the Headquarters, a.k.a. the control center inside Riley's mind. Some of the treats offered will be candy sculptures shaped like Memory Orbs. (We think these are chocolate bombs filled with unique candies.)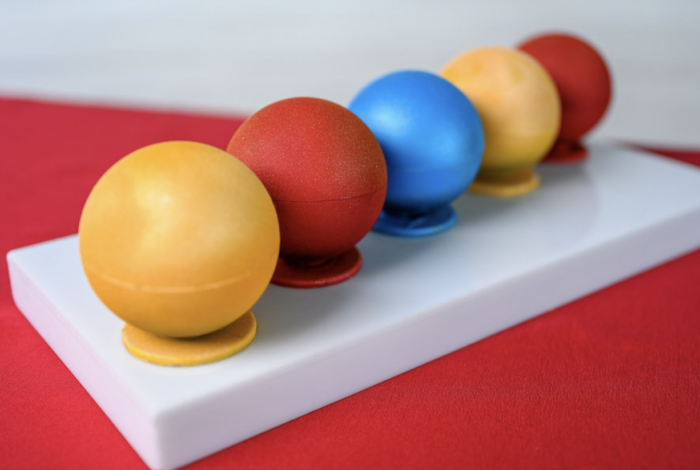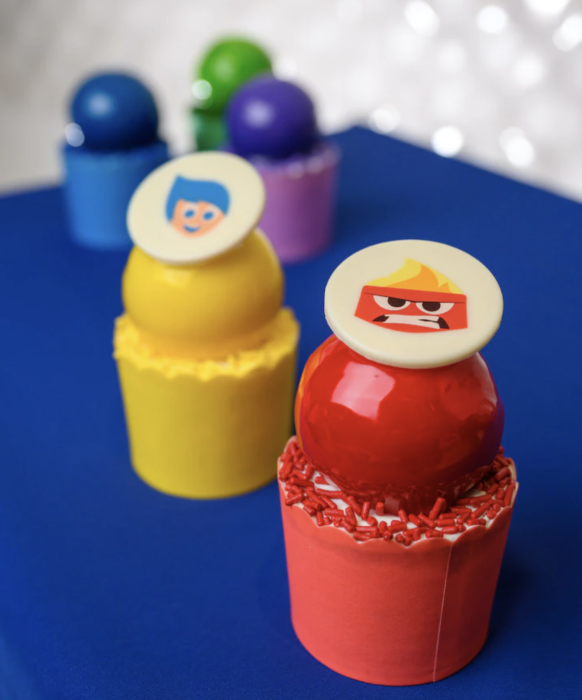 The store will also dish out dozens of flavors of homemade gelato along with a toppings bar that is stocked with yummy goodness. Signature treats inspired by the film will include colorful cupcakes that evoke the five emotions — Joy (lemon), Sadness (blueberry), Disgust (pistachio), Anger (red velvet) and Fear (bubble gum). (I would very much like to have been in the meeting where they decided which flavor would represent which emotion. Personally, I would have gone for cinnamon anger.)
Also look for specialty macarons and cake pops will join the assortment of handcrafted truffles, designer cookies, indulgent brownies and vibrant candy offerings.
Olaf's Royal Picnic
Olaf's Royal Picnic, is a premium entertainment experience specially designed for families with children ages 3 to 12. At Olaf's Royal Picnic, guests will interact with Olaf, Anna, Elsa and Kristoff and have an up-close vantage point for live musical performances of beloved songs like "Let It Go," "Fixer Upper" and "In Summer."
Under the expert direction of Baroness Dagmar Birgir — a lively lady-in-waiting to Queen Anna — castle staff will serve up delicious summer treats and picnic fare for the whole family to enjoy. The hall will be decked out in summer splendor just for the occasion, with a canopy of colorful flowers among the festive decor. Children will receive an assortment of gifts and keepsakes, including a reversible troll plush, themed picnic blanket and custom Nordic-style mandolin, which they'll need for a special "Reindeer(s) Are Better Than People" strum-and-sing-along with Kristoff. What's more, from royal proclamations to unexpected visitors, the show will be packed with surprises worth melting for.
The Grand Hall
A previously announced space, the Grand Hall will house Disney's first-ever atrium stage on a ship.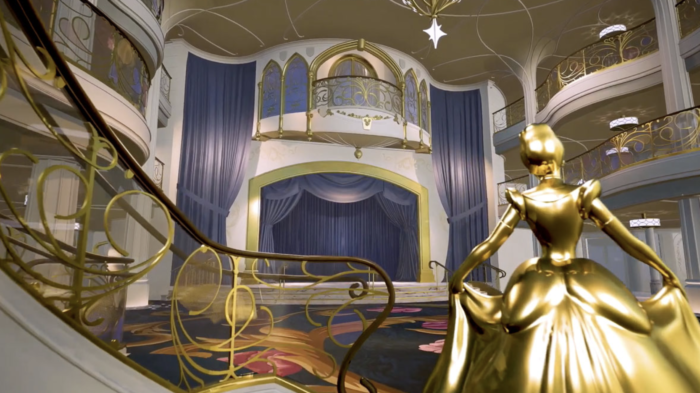 This opulent space will be the first thing guest see as they step aboard. And during embarkation, every child will receive their own "wishing wand" which they can use to make the "first wish" of their holiday during a boarding celebration. These wands will be used again on the final night of each sailing when guests (and the Fairy Godmother) ignite a farewell show's special effects.
During the sailing, the Grand Hall will be home to meet and greet opportunities with the Disney princesses, as well as a new game show "Who's Behind the Curtain?" where guests attempt to reveal the identity of hidden characters.
Luna
Luna is a two-story entertainment space unique to the Wish. Some of the activities here will include Villains Game Night (trivia with kibbitzing bad guys) and Disney Song Book (karaoke with a twist).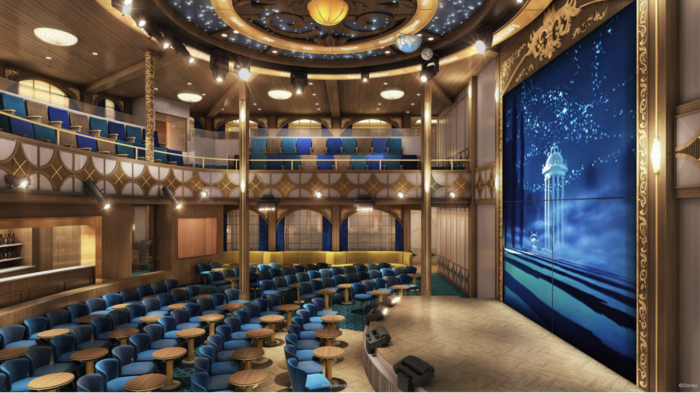 Hero Zone
Hero Zone is an active play and sports area. My absolute favorite Disney Cruise Line activity, Jack-Jack's Incredible Diaper Dash, (Racing babies. Seriously, it is AWESOME) will take place here. Also taking place in the Hero Zone will be the Incredi-Games, a game show where guest families will test their strength, speed, and stamina on an obstacle course themed to "The Incredibles."

Join Us on The Wish
If you want to check out the festivities on the Disney Wish AND you want to get in some bonding time with Disney Dish and Touring Plans luminaries, please join us on the Disney Dish group cruise aboard the Wish from September 23-26, 2022. Enjoy the ship, see behind the scenes of the podcast, and get some awesome swag! There are just a few spots left. Request a quote and we'll get you started.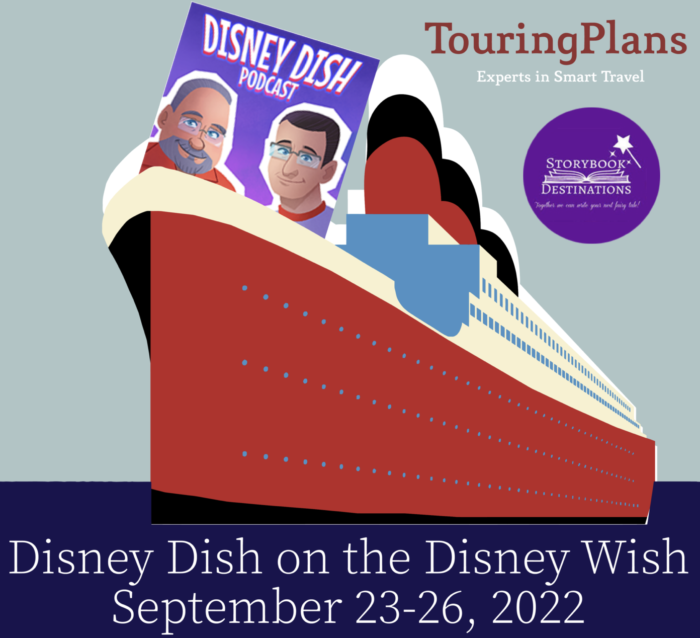 For more information about the new ship, see our posts on the adult areas, family dining experiences, the food court, onboard interactive games, standard staterooms, concierge staterooms, kids' clubs, and spas and salons