Disney Data Dump September 27 2023
I hope you all enjoyed the low September crowds while they lasted. Because we are officially in pre-October! A lot of people were caught off-guard by the large number of humans descending upon EPCOT this past weekend – but that's just the continuation of a trend dedicated Disney Data Dump readers have been seeing for the past few weeks anyway! And the party/non-party swings at Magic Kingdom are much larger now than they were in early September. All of that adds up to a very discernable uptick in crowds and wait times that we'll see in many of our analyses today.
Observed Crowd Levels September 19 – 25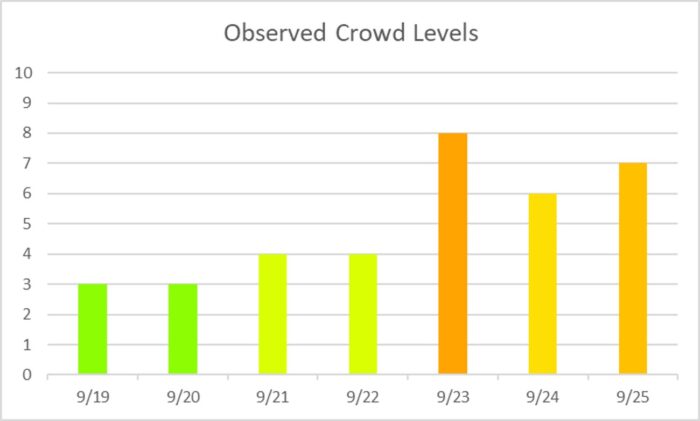 Now, that's fun. Not if you were actually in the parks this past weekend. But if you want to see Orlando turn the corner from low-season to fall crowds … there you go! In one handy graph! For most of the week, we stayed in that upper green zone where most of late August and early September hovered. And then BAM, fall for the weekend. This isn't to say that crowds will most certainly stay this high – there were some additional factors that contributing to high crowds over the weekend. But I don't think we'll be seeing more strings of green bars for the foreseeable future.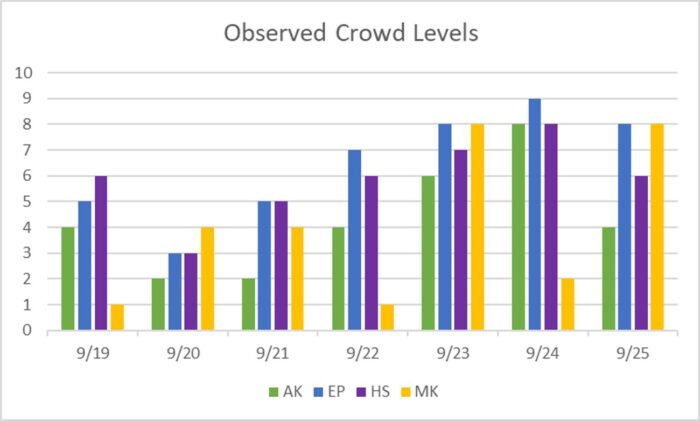 At the park-by-park level we start to see some of those contributing factors. First, EPCOT. EPCOT has been crowded on the weekends for about the past month, after staying steady each week throughout the summer. This is now compounded by preview days for Journey of Water that are more crowded than Disney predicted (but pretty much everyone else knew would be a crush of demand). The impromptu virtual queue means lots of people in the park, now waiting in other standby lines and driving up wait times instead of just waiting in the queue for Journey of Water. It also saw the debut of Soarin' Over California (the superior version of Soarin'). EPCOT is going to be hopping for a while.
And then we have Magic Kingdom. The tale of two parks here is getting EXTRA crazy as we head into October. Just look at the 22nd through the 25th. CL 1, CL 8, CL 2, CL 8. The difference between a crowd level 1/2 and an 8 is around FIVE HOURS in line for just 13 standard attractions at Magic Kingdom. The day you choose to go to Magic Kingdom will have the biggest impact on wait times for your whole vacation. Easily.
Performance of Crowd Level Predictions
Each week, I'm giving you a very transparent look into how our crowd level predictions performed. Each day at each park is one data point, so this week we have 28 different crowd level predictions to evaluate each week. Any time a prediction is within one or two crowd levels, things won't really "feel" much different than what we predicted. Being off by 3 or more crowd levels is where we'd like to be more accurate because you might feel that difference in wait times throughout the day.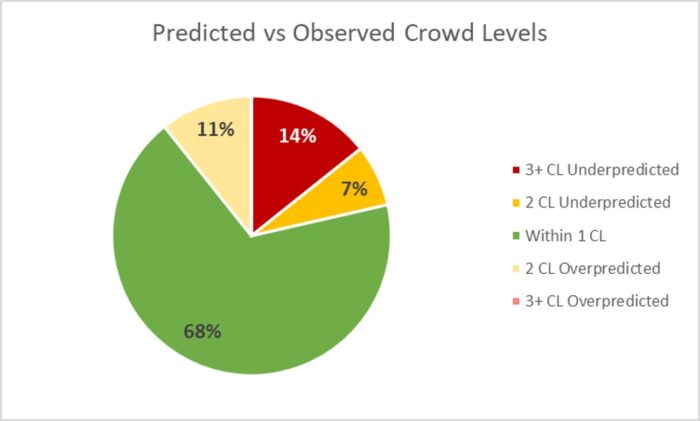 In the past week, Touring Plans predictions were either spot-on or within 1 crowd level 68% of the time. This is exactly the same as last week, and still not great compared to the rest of the summer post-crowd calendar update. 86% of the time Touring Plans predictions were within 2 crowd levels, and that means we earn a B for our predictions the past week. And unfortunately this week, most of the misses were the "unhappy" kind – where crowds ended up higher than Touring Plans predicted them to be. The biggest example of this was on September 25th, when Magic Kingdom was predicted to be a crowd level 4 and ended up being an 8. The good news is that if you're a regular reader of this blog, you would have known that 4 was too low anyway. Non-party days from now until the end of October are going to be crazy.
Attraction Downtime September 19th – 25th
If we average all of the capacity lost due to unexpected downtime over the past week, it comes out to 4.6% of attractions unexpectedly being down. Any time we can round up to 5% means that the downtime was pretty bad this week. We've seen worse, but 5% is still way too much. The park with the biggest issues was Hollywood Studios, with an even 6% of its capacity lost due to unexpected downtime. The lack of bears helped out Magic Kingdom this week.
The worst day for attraction downtime in the past week was on September 20th. On that day, 9% of all capacity at WDW was lost due to unexpected downtime. The worst park-day of the week was at Magic Kingdom on September 20th (two days after Bear Day … rough week). On that park day, 14% of the capacity was lost at Magic Kingdom due to unexpected downtime. Magic Kingdom was open for 13 hours on the 20th, so 14% downtime is the equivalent of the whole park being down for almost 110 minutes. Close to 2 out of those 13 hours.
Attraction Downtime Worst Offenders
The worst offender of the past week was Magic Carpets of Aladdin, which was unexpectedly down for 25% of the past week. Magic Carpets dominated this category for almost a month earlier this year, so it's concerning to see it back at the top so soon. I blame the camels. Almost all of this downtime came from the Carpets never coming online on September 22nd, and staying down until close to 5 pm on September 23rd. Maybe it was a camel strike. #IStandWithTheCamels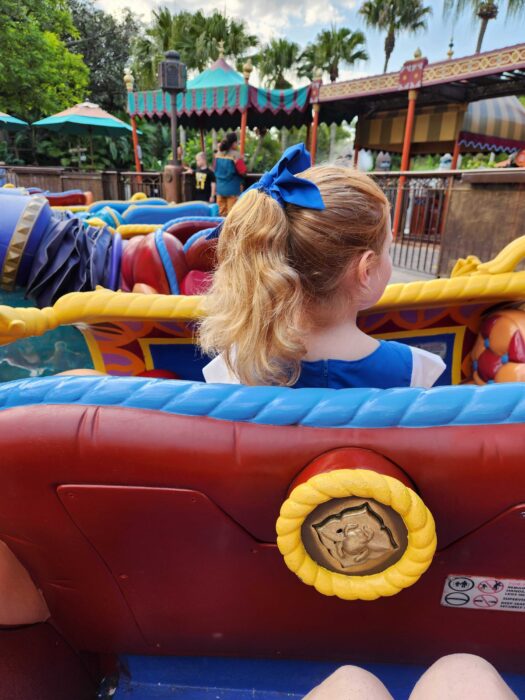 Rope Drop Downtime
Here are this week's problematic offenders:
Woof, that Magic Kingdom list. If you didn't have early entry, good luck hitting anything (other than maybe Jungle Cruise) with a short wait before crowds start building. A third of the time, you've got Carpets, Pirates, and Big Thunder all down at rope drop. Thankfully, all other parks were mostly okay this week, except for maybe Rise and Slinky being down for roughly 1 out of 7 rope drops.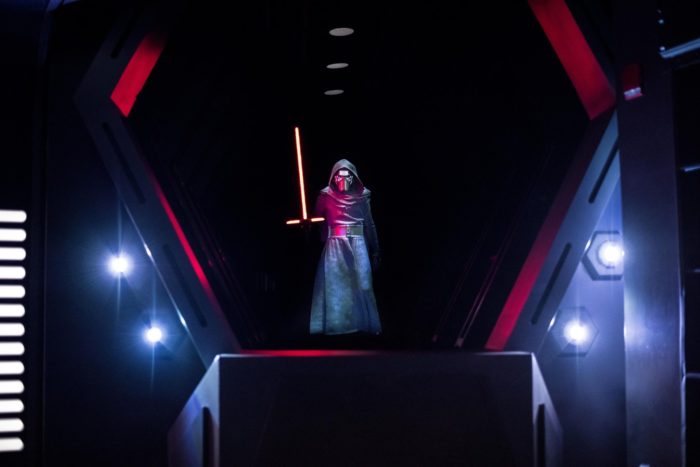 Wait Times September 19 – 25
Attractions with the Highest Average Posted Wait at each park
We're going to see this theme continuing with higher wait times – this week saw especially big jumps at Flight of Passage (we even had one standby wait recorded at 190 minutes this week), and Slinky Dog Dash. I expect these wait times at headliners to keep increasing as we head into fall break season.
Parks with the Highest and Lowest Average Wait
These parks likely won't change week-to-week unless something ridiculous happens, but these data points will give us a high-level view of how wait times are trending from week to week.
Highest: Hollywood Studios, average park-wide posted wait of 39 minutes (32 minutes last week)
Lowest: Magic Kingdom, average park-wide posted wait of 24 minutes (22 minutes last week)
The average posted wait time at Hollywood Studios has increased 10 minutes (33%) in just two weeks. That's a huge difference in your overall park day. Magic Kingdom's increase is less, but it's all thanks to the wild spikes on non-party days. Those non-party days were crowd level 4 or 5 two weeks ago, and now they're crowd level 8.
Most Inflated Posted Wait Times
We all know that Disney inflates their posted wait times on purpose. They have many reasons for doing this. Some are totally understandable, and some are potentially more problematic. We can figure out how much posted wait times are being inflated by comparing submitted actual wait times from the Lines App and the posted wait time when the person timing their wait entered the line.
Over the past week, actual wait times in the Lines App averaged 63% of what was posted. This is very in line with our historical average, and is exactly the same as last week. If the posted wait time was 60 minutes, ou could've expected to wait less than 38 minutes instead.
But the worst offender for the past week is Na'vi River Journey – an attraction that rarely "wins" this category. At this one attraction, submitted actual wait times were 43% of posted wait times in the past week. That means that if Na'vi River Journey had a 60 minute posted wait, you probably would've waited less than 26 minutes instead. Less than half of what was posted. Remember to always check the Lines app for predicted actual waits instead of believing what is posted.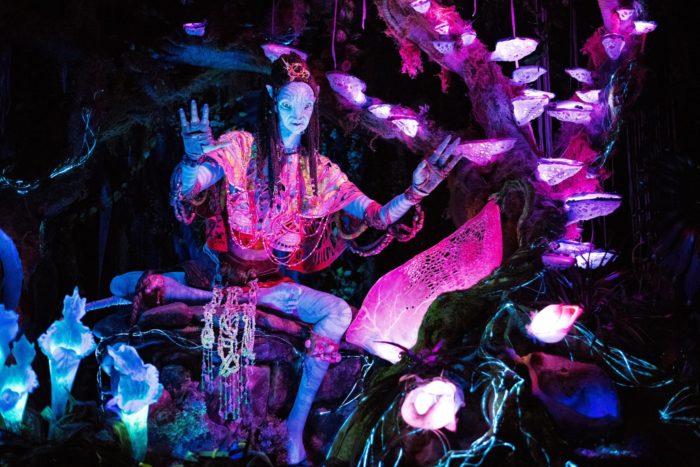 Actual Wait Time Rock Star
The Actual Wait Time Rock Star for the past week was … sea_shore, who submitted 38 actual wait times through the Lines App over the last 7 days! This includes 27 Lightning Lane waits and 11 Standby waits. Thank you for all of that timing, sea_shore! But this doesn't come close to the all-time record of 78 recorded wait times in a single week, still held by psymonds.
In the upcoming week, EPCOT wait times are going to be incredibly helpful! Something is up at this park with people being attracted by Journey of Water and OG Soarin', and any data we can get will help us figure out where these people are going and when!
Looking Ahead: September 26 – October 2
If we look at the Mickey's Not So Scary schedule, there are parties at Magic Kingdom on 9/26, 9/28, 9/29, 10/1 and 10/3. That means the 27th, 30th, and 2nd should be very crowded. Unless you absolutely must see Happily Ever After, I would avoid the park on those days. Please.
This week also sees a (probably) temporary return of Extended Evening Hours at Hollywood Studios! The first one will be on September 30th – and since that's a non-party day at Magic Kingdom, maybe all of the crowds will be watching Happily Ever After and not staying late at Hollywood Studios. Hopefully. If all rides are up and not plagued by unexpected downtime, I would expect this to be a pretty decent use of some late-night hours. The big asterisk here is that Rise of the Resistance isn't available during extended evening theme park hours, so crowds will have to distribute themselves among other rides. As long as you save Slinky until toward the end of the available time, you should be able to avoid long waits.
The upcoming week looks rainy, so be prepared with your ponchos and rainy day plans!