Disney in a Minute: What is a Plaid?
We're here with a series of quick posts, "Disney in a Minute," bite-sized nuggets of information that can better help you understand a Disney term or planning topic. Enjoy!
"Plaid" is a term that some people use to refer to the Disney cast that wears red and blue plaid vests as part of their work costume. Using it in a sentence, you might hear something like, "That family was walking around with a plaid, they must be living the life." Or, "Susie got promoted and now she's a plaid. Good for her!"
The folks that wear the plaid vests are Disney theme park Guest Relations workers. You will find them stationed at a Guest Relations desk in the theme parks. However, when people refer to "plaids" they're typically talking about Guest Relations cast who serve as VIP tour guides.
These plaids escort important guests around the parks, either because the the guest is a celebrity or because the guest has paid a hefty fee to buy a VIP tour.  If you see a cast member in a plaid vest guiding a family around the park, that family either has celebrity connections or they've shelled out big money for this elite service. The VIP tour guide plaid is seen as a prestigious role – these folks are personable and knowledgeable enough to be trusted to interact with some of Disney's most discerning customers.
You may also see plaids guiding a regularly scheduled tours such as the Magic Kingdom Keys to the Kingdom tour.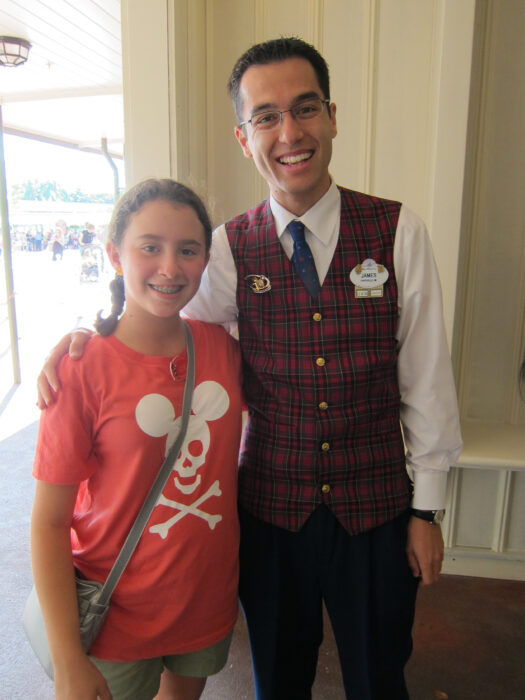 Have a question about a Disney term that is unfamiliar to you? Suggest it here for an upcoming Disney in a Minute segment.
(Header image ©Disney)