Disney in a Minute: What is a Preferred View?
We're here with a series of quick posts, "Disney in a Minute," bite-sized nuggets of information that can better help you understand a Disney term or planning topic. Enjoy!
All Walt Disney World resorts have subcategories of room types based on size, location within the resort, amenities like Concierge service, or view. In Disney-speak the view options will be listed as "standard view" or "preferred view." Preferred views typically sell at a higher price point.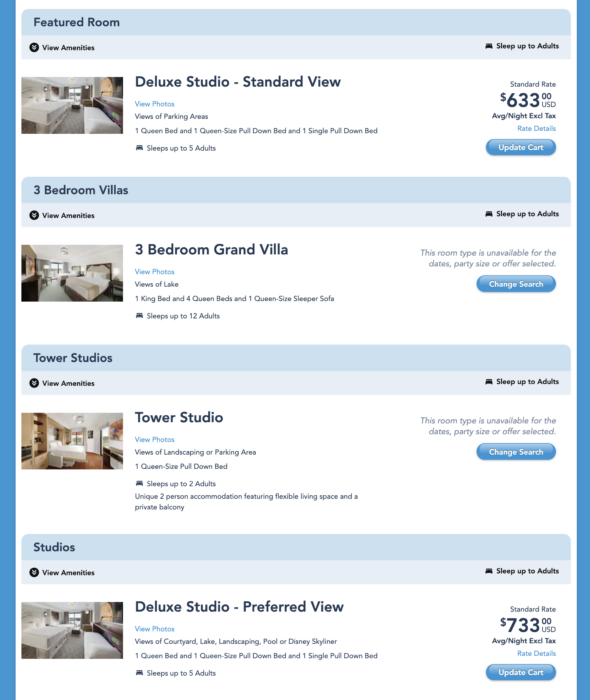 Standard views typically have you looking out at parking lots or sometimes trees. Preferred views typically look at theme parks or sometimes water features.
Below are photos taken one day apart at Disney's Riviera resort – standard view vs. preferred view. Both rooms were studios, essentially across the hall from each other. As you can see, the standard view looks out over the parking lot and resort entrance. The preferred view has a panoramic look at Epcot features including Spaceship Earth, Hollywood Studios including Tower of Terror, the Swan & Dolphin resorts, the Skyliner, and much of the Caribbean Beach resort. Only you can decide whether the enhanced view makes sense for your budget and touring style.
Standard View Photos
Preferred View Photos
Also note that some resorts have a "preferred room" designation. This has to do with room location within a resort, not the view from your windows.
Have a question about a Disney term that is unfamiliar to you? Suggest it here for an upcoming Disney in a Minute segment.