Disney in a Minute: What is an Attraction?
We're here with a series of quick posts, "Disney in a Minute," bite-sized nuggets of information that can better help you understand a Disney term or planning topic. Enjoy!
What is an Attraction?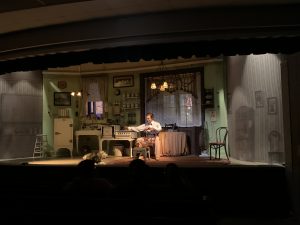 About two years ago, I saw a charming off-Broadway musical called The Other Josh Cohen. Toward the end of the show, a character mentions having been on Space Mountain, calling it a roller coaster. Another character immediately castigates him and says, "It's not a 'roller coaster,' it's an 'attraction.'"
That pretty much sums up the situation.
Disney does not call the things you do and see in the parks by words like "ride," "roller coaster," "show," "train," or "movie." All those things are, per Disney nomenclature, "attractions." Attractions can be in motion like Space Mountain or Dumbo the Flying Elephant. They can be stationary like Country Bear Jamboree or It's Tough to Be a Bug. They can be things you walk through or past like the Gorilla Falls Exploration Trail or Maharajah Jungle Trek. Even Epcot's Kidcot Fun Stops, where kids sit and color, are classified as attractions.
Some attractions are headliners or major attractions, Rise of the Resistance at Hollywood Studios, for example. Others are minor attractions, like the Disney and Pixar Short Film Festival at Epcot. There are even a few things like the Aerophile ballon and the Vintage Amphicars at Disney Springs that Disney calls attractions even though they're not in a theme park.
So why do you care that Disney calls things attractions rather than some other word? Well, you don't necessarily, but knowing this does sometimes help you understand what people are talking about.
For example, the Walt Disney World website currently lists 172 things under "Attractions" home page link. It can be helpful to know that not all 172 of those items move and they're not all time consuming. You might also miss a lot of the things to do at Disney World if you asked someone about "rides." They could tell you about only things with vehicles that move rather than things that provide entertainment like The Indiana Jones Stunt Spectacular at Hollywood Studios or the film in the Canada pavilion at EPCOT. "Attractions" covers everything.
Let us know what Disney topics you think need just a bit more explanation.