Disney Park Strengths and Weaknesses: Hollywood Studios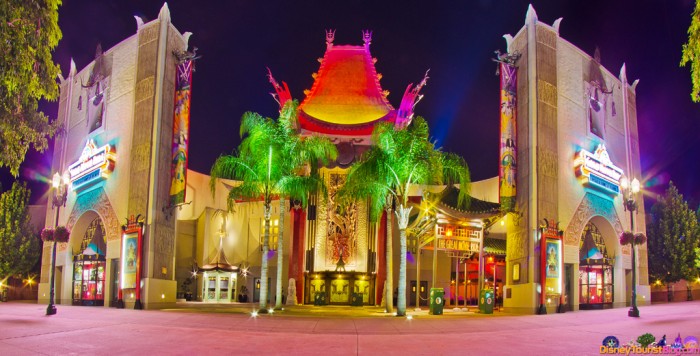 Are you a Disney Park critic? I know, it's hard to be critical of anything Disney (at least I think so), but even I have to admit that I've experienced a few things that some parks don't do as well as others. Of course, there's also a number of things that each park does very well! Today, I'm breaking down Disney Park Strengths and Weaknesses beginning with a park that has expansions in the works: Hollywood Studios.
Disney's Hollywood Studios first opened in 1989 and is all about the magic of the movies. If you're up to date on your Disney news, you know that Hollywood Studios has had quite a year! Several attractions have closed for good while several new other offerings have made their debut. I'm talking about Star Wars Launch Bay, Path of the Jedi, and Club Disney here. The biggest Hollywood Studios news of the year, however, is that the park is gaining a much anticipated Star Wars Land and a Toy Story Land!
Now lets get to the Hollywood Studios strengths and weaknesses, shall we?
Strengths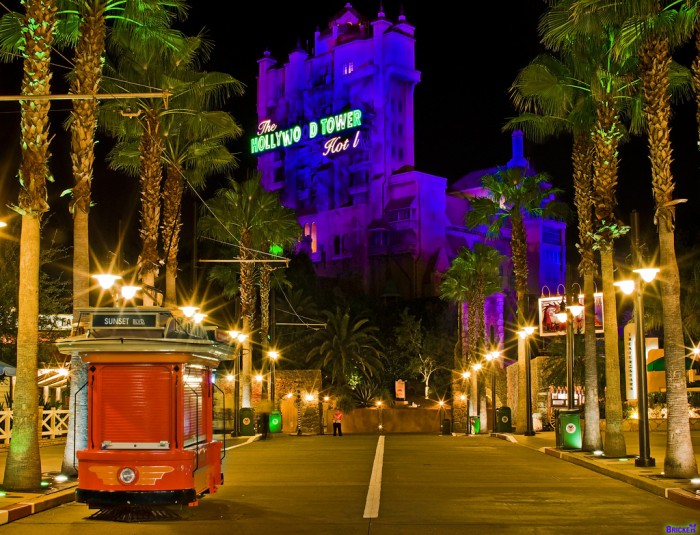 Thrill Rides – Let's face it. One of the main reasons why many guests go to Hollywood Studios is for an adrenaline fix. Hollywood Studios is home to The Twilight Zone Tower of Terror and Rock n' Roller Coaster and both of these attractions are a thrill junkie's dream and Disney World must-dos. Star Tours: The Adventures Continue isn't in the same league as Tower of Terror's dropping elevator and Rock n' Roller Coaster catapulting limo coaster, but Star Tours' simulator coupled with 3-D puts you right into some major action scenes from the Star Wars films, including a brand-new scene from Star Wars: The Force Awakens!
Unique Dining Experiences – Hollywood Studios' restaurants are certainly a strength and in no way a weakness! This park features dining destinations such as 50's Prime Time Café, where guests dine in 1950s style kitchens while watching old fashioned television sets. The menu is centered on traditional home cooking with items such as Mom's Old-fashioned Pot Roast and Dad's Stuffed Pork Chop. Also, your waiter or waitress considers themselves family and treats you like one of their own too. What I mean is, you better clean your plate and keep your elbows off the table because if you don't, you may not get dessert!
Another Hollywood Studios restaurant that offers an experience along with a meal is Sci-Fi Dine-In Theater. In my opinion, this restaurant is one of the best themes ever: a drive-in! Guests eat in old fashioned cars and watch clips from amusingly cheesy, old Sci-Fi flicks, as well as those classic commercials of the dancing popcorn from the concession stand. Also, the whole restaurant is designed to make you feel as if you're outside! Hollywood Studios also offers a Disney Junior Play n' Dine Character Meal at Hollywood and Vine, a family-friendly buffet restaurant. For dinner, Hollywood and Vine features Minnie's Seasonal Dining; and during the holidays, guests can meet with Minnie and friends in celebration of the Christmas Season at Minnie's Holiday Dine. Lastly, if you're looking for a more refined dining experience, there's the Hollywood Brown Derby, a replica of the real iconic Brown Derby restaurant in Hollywood. This dining destination is a signature restaurant and famous for several specialties, such as the Cobb salad and grapefruit cake!
Star Wars – Let's be honest. Star Wars is one of Hollywood Studios' biggest strengths and that will only continue once Star Wars: The Force Awakens opens in theaters and construction for Star Wars Land gets underway. Star Wars Fans have always flocked to the park for Star Tours, Tatooine Traders, and the park's annual event, Star Wars Weekends, which is now sadly extinct; but once Star Wars Land opens for guests in the future, the park will become the ultimate destination for fans of that galaxy far, far away. In the meantime, such fans are passing through the turnstiles for the new Star Wars Launch Bay to meet with Chewbacca and Darth Vader, check out Path of the Jedi, to take in a new Star Wars fireworks display, and to snack on a Wookie cupcake while sipping on a BB8 Souvenir Sipper!
Upcoming Additions – Hollywood Studios has taken a lot of criticism this year as it prepares for new additions, especially when so many attractions closed. Perhaps being in transition can be seen as a weakness, but I beg to differ. There is a great sense of optimism and anticipation about Hollywood Studios these days about Toy Story Land and Star Wars Land and the future of the park and I think that is most certainly a strength.
Location – Hollywood Studios has one of the most central locations of all the Disney World Parks. It's location is conveniently tucked between both Blizzard Beach and Typhoon Lagoon and is pretty much next door neighbors with Epcot. In fact, guests can walk from Hollywood Studios to Epcot or hop on a Friendship Boat to do a little park hopping. The Swan and Dolphin Resort, Boardwalk Inn, and the Yacht Beach Club are also in between these two parks. I highly encourage guests hopping between Epcot and Hollywood Studios to check out these resorts and their dining opportunities on their way!
Merchandise – Hollywood Studios is a great park for those who love to shop. Almost all of the attractions at the park have a gift shop at the exit selling merchandise themed to their respective attraction, and these products are pretty fantastic. For instance, Tower Hotel Gifts at the exit of the Twilight Zone Tower of Terror sells everything from bags to bathrobes to luggage tags themed after the creepy Hollywood Tower of Terror. Rock n' Roller Coaster also has some fun themed merch, such as drumsticks, crazy hats, Aerosmith t-shirts, and even purses shaped like guitars! The Indiana Jones Epic Stunt Spectacular has two different spots to pick up a classic Indy hat or rubber snake: the Indiana Jones Adventure Outpost and Indiana Jones Truck. Lastly, Star Wars merchandise is all throughout the Disney World Resort these days, but Watto's Grotto at Hollywood Studios is the best place to look for some special collectible items.
Weaknesses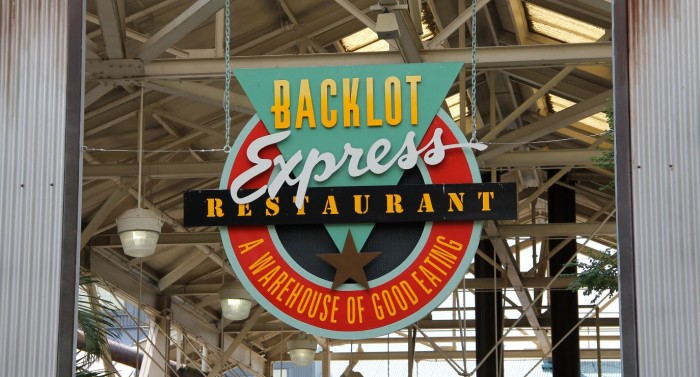 Mediocre Quick Service Dining – While I'm a fan of Hollywood Studios' restaurants, I'm less than enthusiastic about its quick service options. Personally, I feel like ABC Commissary, Pizza Planet, Rosie's All-American Café, and the like are never places I intend to visit, but end up doing so because either I'm starving or I couldn't reservations anywhere else. Now the Backlot Express has piqued my interest a little more since it now offers Star Wars themed menu items, and while I haven't sampled these options for myself just yet, the pictures haven't helped me get in a hurry to try them out. I mean, the picture of the chicken offered with Dark Side Chicken and Waffles are just the standard salty chicken nuggets you can find anywhere at the park. I guess I'm just looking for a little more effort.
Layout – This may be a personal thing for me, but I've always found Hollywood Studios' layout confusing. Part of the park follows the Magic Kingdom's design of a Main Street, U.S.A. leading to the castle as Hollywood Boulevard leads to Hollywood's Chinese Theater; but from there, I feel as if it's difficult to navigate. I also don't feel as if the different sections of the park make much sense, especially now since the park is in a transition period. Take Animation Courtyard, where the new Star Wars Launch Bay is situated next to Disney Junior – Live on Stage instead of next to Star Tours which is all the way across the park? Then there is Mickey Avenue. This small park space has Walt Disney: One Man's Dream and that's it?
Outdated Theming – Hollywood Studios is clearly themed after the magic of the movies and Old Hollywood, but the classic film theme and homages are a little outdated in today's world. How? Consider Dinosaur Gertie and Min and Bill's Dockside Diner at Echo Lake. While both of these locations are based on characters from early film, no one today knows about them and they sort of seem random. The Great Movie Ride is also outdated and has been for awhile. Now hold on, Great Movie Ride fans, I love old movies and think they definitely need to be celebrated in this park but the attraction could definitely use a few additions or scene replacements. Hollywood Boulevard could use an update too, maybe a bit more glamour or at least Mickey and Minnie in their Hollywood finery?
So what's your opinion of my list of my Disney Park Strengths and Weaknesses: Hollywood Studios? Do you agree or disagree? Do you have a strength or weakness to add to the list?