Disneyland Corn Dog Appreciation Day!
Okay, yesterday we had a day to appreciate Disneyland churros–and many of you were delighted. Then there were some who feel that churros miss the mark when it comes to iconic snack and that the rightful ruler is the corn dog!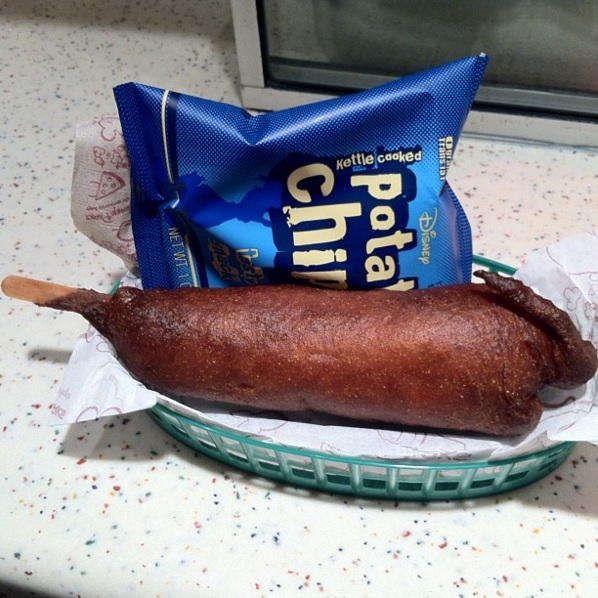 No question, the Disneyland corn dog is the thing of beauty and a royal treat. (That's why it is found in a castle, but more on that in a minute.) What makes it so good? It's hand-dipped. That's right, they're not pulling these out of a package somewhere and microwaving them to be "good enough". It means that sometimes you may run into a bit of a line for one, but waiting only makes it taste better when it is handed to you. Freshly made corn dogs. Are you sure it's a snack and not a meal? For "corn dog purists", THE place to get them is the Little Red Wagon at the end of Main Street USA.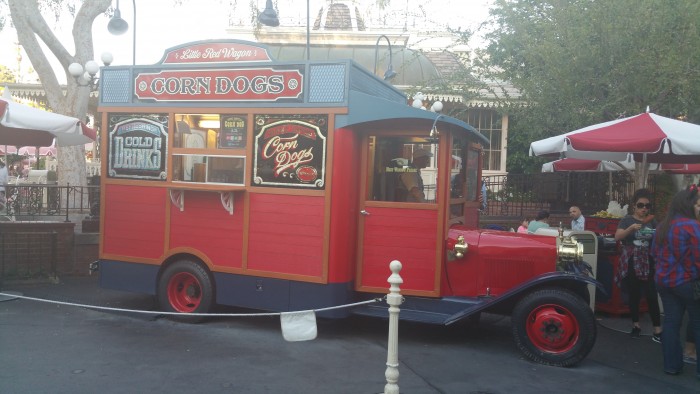 But if you're willing to head over Disney's California Adventure, you're in for a royal treat at the Corn Dog Castle.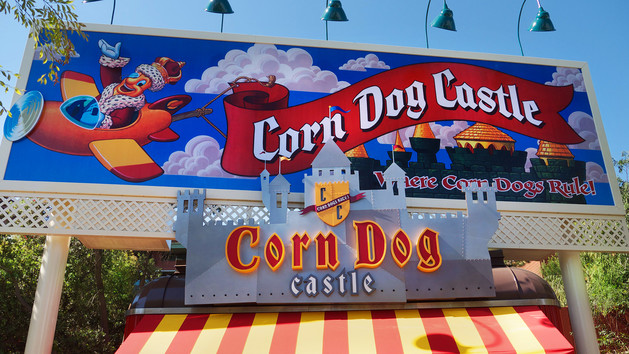 There you'll find not only "normal" corn dogs (although we admit, the "normal" ones are still exceptional!), but also a hot link version and a cheese stick version. Me personally, I'm a corn dog purist all the way, but there's something for everyone.
Are Disneyland corn dogs your must-have food, and do you think they're a snack or a meal? Let us know in the comments.