Disney's Coronado Springs Resort to Open Three Bridges Bar & Grill, Barcelona Lounge, and Dahlia Lounge This Summer
With the official opening of Gran Destino Tower at Disney's Coronado Springs Resort creeping towards us with its July 9 opening date, you knew there would be some additional dining options added!
In the center of the lake, Guests will find the table service restaurant, Three Bridges Bar & Grill. There will be great sharable plates available  like Curry-Lentil Hummus, Szechuan Peppercorn Wings, and Stuffed Mushrooms. Moving on to entrees, the menu includes the Villa del Lago Salad with arugula, frisée, warm Yukon potatoes, white beans, and asparagus tossed in a bright sherry vinaigrette; Braised Pork Tacos, Grilled Skirt Steak; Harissa Lamb Chops; Crispy Chicken Sliders; and the Three Bridges Signature Burger which comes with crispy potato, Manchego cheese, roasted garlic-lemon aïoli, arugula and tomato.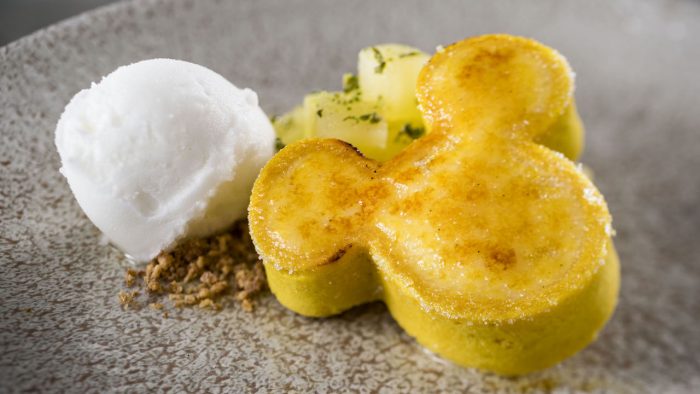 Dessert items will include warm churros with Espelette pepper sugar and chocolate sauce or a vanilla custard Mickey tart with compressed pineapple and tropical sorbet.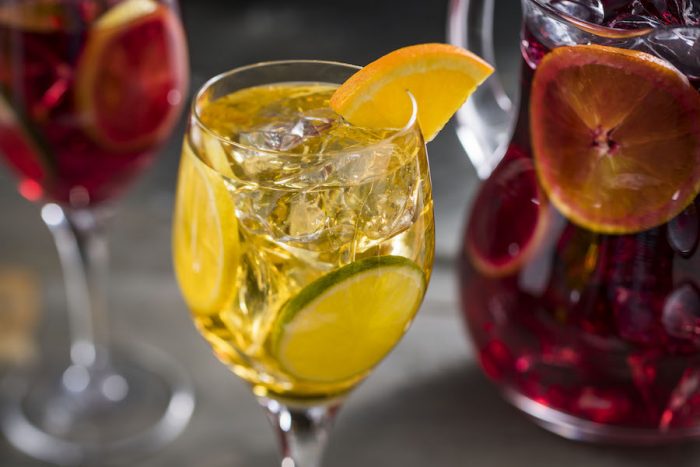 For beverages, there will be signature house-made sangrias, craft beers from around the world, and a variety of wine styles from Spain and California.
The next dining offering Guests can stop at the Gran Destino Tower at Disney's Coronado Springs Resort is the Dahlia Lounge. This lounge will be located next to the signature restaurant, Toledo – Tapas, Steak & Seafood. This rooftop lounge will feature whimsical forms, colors, unique lights, and unique beverages and dishes. There will be an array of wines hand-selected by one of the resident master sommeliers, including Spanish cavas. Cocktails will be hand-crafted by talented mixologists.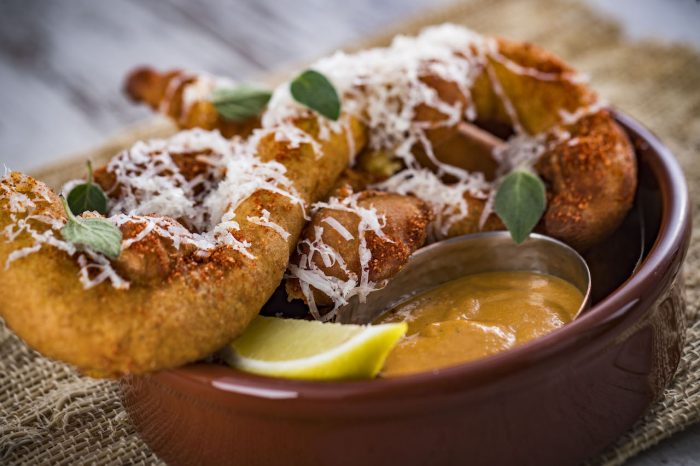 The menu itself will include tapas and plates. Tapas options include Chilled Marinated Mussels 'Escabèche'; Olive Oil-poached Tuna with Lemon, Valdeón Blue Cheese; or Traditional Tortilla Española' Spanish Potato Omelet. Plates include Savory Churros; Roasted Beets; Head on Prawns; Espelette-dusted Marcona Almonds and more.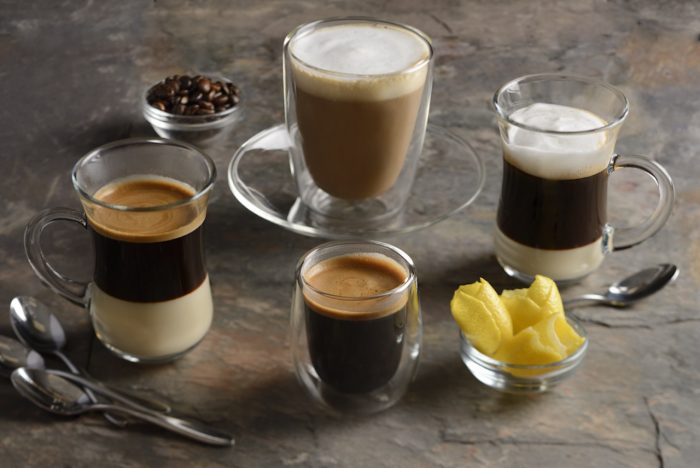 The lower lobby will feature the Barcelona Lounge, which features colors inspired by Barcelona, Spain. In the morning, this lounge will offer a European coffee experience as well as Spanish and classic American pastries and breakfast items. There will also be healthy breakfast items like a blueberry-lavender honey yogurt with flaxseed granola and fresh-squeezed orange juice.
Guests will be able to enjoy a coffee throughout the day, but in the afternoon, the lounge will turn into an artisanal cocktail bar featuring a variety of tonics and an international gin collection which includes a house-crafted signature Gran Destino Gin Tonic infused with orange saffron. There will also be a premium sampling of select wines, as well as Spanish and American craft beers. Small plates will also be featured here including Spanish charcutería and artisanal cheeses, Lentil Hummus 'Aceitunas' Marinated Olives and more.
These three dining locations will open in July at Disney's Coronado Springs Resort's Gran Destino Tower. Which do you want to try first?