Do's and Don'ts for Halloween Horror Nights 29
School is in session, the white clothes are packed away, the PSLs are out in force, and big bags of small quantities of candy are being pushed in grocery stores. Yes, it's fall and time for HALLOWEEN. While the goblins, witches, and ghosts of your neighborhood are looking for candy, at Universal Orlando the undead, chainsaw maniacs, demonic creatures, and monsters are looking for YOU.
Halloween Horror Nights 29, Universal's hard-ticket Halloween event is open now and runs through November 2. In this guide will give you the DOs and DON'Ts for your trip to Halloween Horror Nights 29. Want a deeper dive? Read our two part series on this year's event.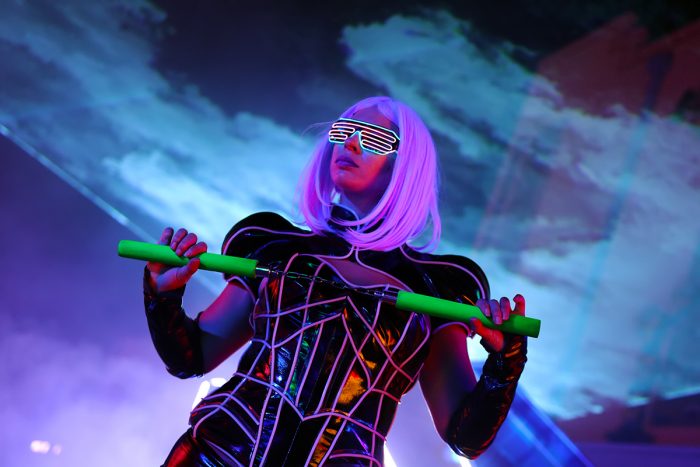 DO Buy Tickets Online
Halloween Horror Nights is a separate ticketed event at Universal Studios Florida. That means regular admission to the park is not accepted at HHN. Universal is willing to sell you full-price tickets at the park, but resist that urge. Save time and money by purchasing your ticket online.
Tickets at the park require you to stand in line to purchase full-priced $119.99 plus tax tickets. Instead, purchase your tickets online before or the day of your visit. Visit the Halloween Horror Nights Orlando's website to save up to $52 per ticket with prices starting at $67.99 plus tax. Those tickets can then be picked up at any Universal Orlando will call kiosk or your phone can be used for admission. Plus it saves you from standing in line!
DON'T Spend All Day in the Park
Here at TouringPlans we always say: ARRIVE EARLY! Lines for attractions are short, the weather is more pleasant, and there are fewer guests. If you are pairing a day at the parks with HHN, or doing just HHN, consider taking a longer than normal mid-day break to rest and recuperate.
Halloween Horror Nights starts at 6:30 p.m. nightly and guests flood the event by 8:30 p.m. The lines for the most popular houses will be over two hours long. If you spend a full day in the parks with a minimal or no break you will want to head back early. But by taking a break you will be rested and ready to tackle the houses during the last hour of the event, when those who spent all day in the park will have left.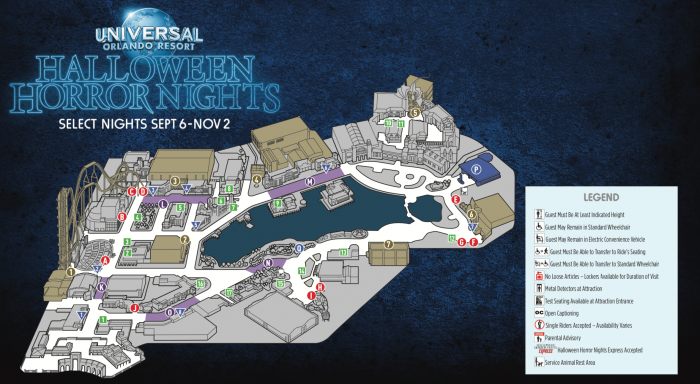 DO Review the Map
As theme park fans we scoff at maps. Pshaw, we do not need maps we have intuition! Guess what, Halloween Horror Nights throws that intuition away and uses it to scare you. The park uses new locations for their haunted houses along with designed "scare zones", outdoor walk through experiences, to scare you. Review the map before your visit to know where the entrances and locations are for the haunts you want to see.
DO Stay and Scream
What is better than being first into the park for Halloween Horror Nights? What about never having to leave the park. Stay and Scream keeps guests with a day and HHN admission in the park. Two locations are available for Stay and Scream: New York, for the houses in the front of the park, and Springfield, for the houses in the back of the park. To enter guests present their HHN pass to a Team Member then wait in the holding area until 5:50 – 6:00 p.m. when they are re-admitted to the park.
DON'T Immediately Use Express Pass
Every year during the first hour or two of the event we see it, guests walking up to the house with an under 30 minute wait only to immediately use their Express Pass, and it breaks our hearts. Be smart, and visit the houses with low waits early then use your Express Pass on houses after 8:00 p.m. At that time you will be reducing your wait the most on average.
There is an option of "Last 3 Hours" or "After 10:00/11:00 p.m." Express Passes, which can are half off, can be purchased anytime during the event night, are only activated the last three hours of the event, and grant the same access as a full price Express Pass. This option will save you money while also guaranteeing you access to all the houses in a night.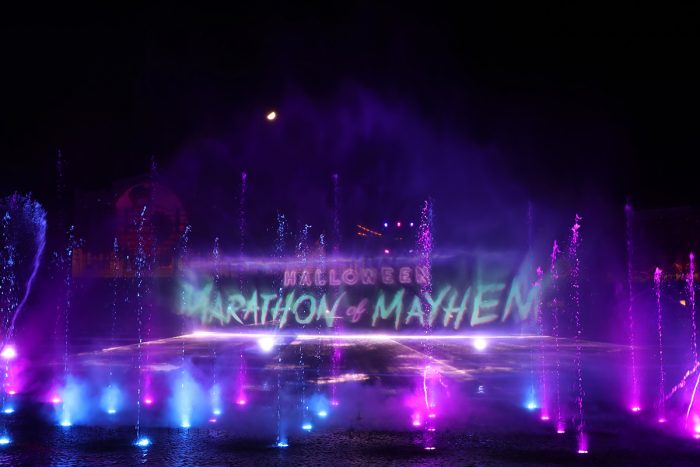 DO Take a Break
Halloween Horror Nights is INTENSE. Between the loud noises, scare zones, special effects, and more it can wear down any theme park veteran. Just standing in line, seeing houses, and walking through scare zones will send even the biggest horror fan to the parking garage before 11:00 p.m. Instead take a break midway through the event.
CityWalk offers several restaurants to escape. NBC Grill Brew has hundreds of TVs to see that night's game along with several dozen beer choices and amazing apps. Cowfish splits the difference between sushi and burgers by offering gourmet versions of both. Antojitos focuses on Mexican street food in a contemporary atmosphere. Plus Toothsome, Margaritaville, Hard Rock, Bubba Gumps, and more offer sit down restaurants to relax at. Not thinking of dining? You can pick up a game of mini golf at Hollywood Drive-In Golf, see a movie at Cinemark Theaters, or experience the amazing Blue Man Group.
Diagon Alley offers the ultimate escape, toning down the music and intensity while offering an amazing late night touring trip. The line for Gringotts will start to climb around 9:00 p.m., so make sure to ride that first, but the interactive wand stations, shops, and Knockturn Alley will remain quiet throughout the night.
We cannot forget the other amazing attractions at Universal Studios Florida to take a break at. While Hollywood Rip Ride Rockit is the most visible (and has the longest line) other attractions such as Transformers, Revenge of the Mummy, and Men in Black offer short to walk-on waits.
DON'T Be a Jerk
I know, this seems basic but so many people forget this. All the bar staff, scare actors, operations staff, and guest relations are all Team Members in the end. Any poor behavior is amplified during Halloween Horror Nights and is unacceptable. Guests known to verbally or physically assault Team Members during the event have been arrested. This is not the time to show off to others or be aggressive. If you think you cannot handle the event without altercation then stay home. After all, just be cool man.
What are your Do's and Don'ts for Halloween Horror Nights? Leave them in the comments below.