Eight Do's and Don'ts at The Wizarding World of Harry Potter
When The Wizarding World of Harry Potter – Hogsmeade opened at Universal's Islands of Adventure, theme parks changed forever. The boy who lived attracted a new demographic who fell in love with the books and films to Orlando. Guests lined up to buy exclusive merchandise, sip Butterbeer, find a wand, and buy Hogwarts gear. Even many long-time Disney fans started to visit Universal Orlando for the first time to see what the noisy neighbors were doing. With the opening of Diagon Alley in 2014, a new set of nighttime shows, and Hagrid's Magical Creatures Motorbike Adventure opening this summer, the Wizarding World is now a full-day destination on its own.
The Wizarding World rewrote the rules of theme parks and broke new ground in themed entertainment leaving many theme park fans wondering how to tour these lands. In this article we will aim to break down The Wizarding World into several bite sized Do's and Don'ts to help you best explore the world of Harry Potter.
DO Download the Universal Orlando App
Universal Orlando's app, for iOS and Android, works more reliably than Disney's and offers similar capabilities: purchase tickets, book reservations, check wait times, see show times. Download the app and set it up before your trip to Universal Orlando. Pro Tip: Favorite the attractions you want to experience, such as the Harry Potter ones, in the app to move them to the top of the list.
DO Arrive Early
Yes, we all heard it before from Touring Plans and The Unofficial Guide: arrive early, Arrive Early, ARRIVE EARLY! The rule du jour of tourism applies at all theme parks, and The Wizarding World doubly so. The waits for the Harry Potter attractions will easily extend over an hour even on slow days. Arriving at least half an hour early to the turnstiles for each park will guarantee shorter wait times for the headliner attractions. On busy days arrive even earlier–when crowds are large Universal opens the park prior to the officially listed time.
While the attractions garner lines, so do other experiences around the lands. It is common for queues to form for butterbeer, interactive wand locations, shops, ice cream, and more. Arriving early will let you stay one step ahead of the crowds.

DON'T Skip the Attraction Queues
No one enjoys waiting in line. With the Hogwarts Castle's queue, Universal revolutionized theme park lines forever. The story of the attraction starts in the queue with every moment showing off a new effect or room to explore. Guests walk through the hallways and classrooms of Hogwarts to meet Dumbledore, Harry, Hermione, and Ron plus seeing dozens of animated paintings. While visiting Gringotts Bank in Diagon Alley, guests walk through the massive Goblin banking hall and the backrooms before descending miles below ground in a custom elevator.
Universal's ExpressPass and single rider lines let guests skip a majority of queues. We recommend going at least once through the standby queues to experience the full story. After all, you will be in Gringotts and under the watch of Dumbledore, what could possibly go wrong?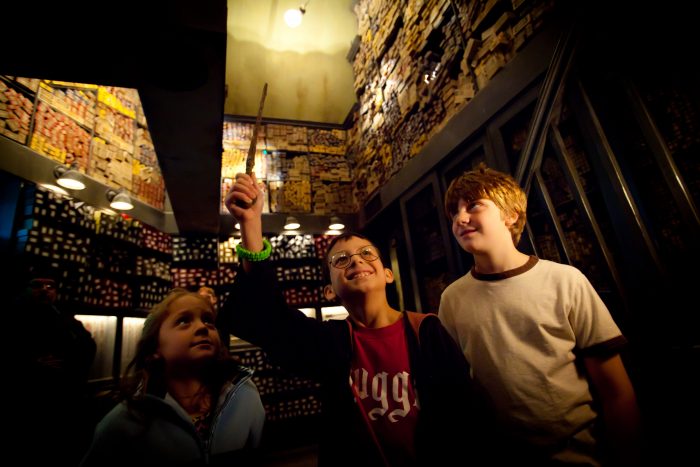 DO The Olivander's Wand Shop Experience
Yes, Olivander's Wand Shop experience is a show to sell expensive fake wands. Yet there are few more iconic scenes from the movies than when Harry is selected for his wand. Universal replicated the same memorable scene from the movies for guests of all ages to experience. And do not worry, you are not required to purchase the wand after you are picked.
At Olivander's the wand picks the wizard with the expert guidance of a wand keeper. One lucky guest is picked in each show to go through a wand fitting. After a few test spells go awry the wand keeper has an epiphany and the guest is matched with their perfect wand. Fans of the films will notice how closely the show mirrors the famous scene from Sorcerer's Stone. Always remember: do not store a wand in your back pocket. It is elemental wand safety 101.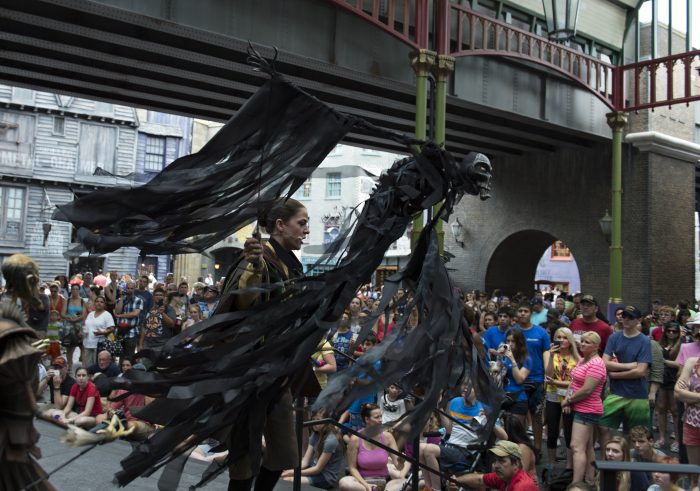 DO See the Shows
My name is Joe and I am a Diagon Alley show addict.
Now that is off my chest, go see the shows in The Wizarding World. There are four shows between Hogsmeade and Diagon Alley that expand on a unique aspect of The Wizarding World. All shows are standing room only. Simply walk up once the show begins.
Hogsmeade features the students of Hogwarts, Beauxbatons, and Durmstrang during the Triwizard Tournament. Hogwarts showcases their world-renowned frog choir to sing school spirit songs while the Beauxbatons and Durmstrangs show their school spirit through the Triwizard Spirit Rally. In Diagon Alley listen to the swinging sorceress Celestina Warbeck! Celestina and her banshees sing the biggest hits of The Wizarding World as written by Broadway writers. Alternating with Celestina, The Wizarding School of Dramatic Arts uses puppetry to bring Beedle the Bard's fables to life.
Show times for the shows can be found in the Universal Orlando App or online.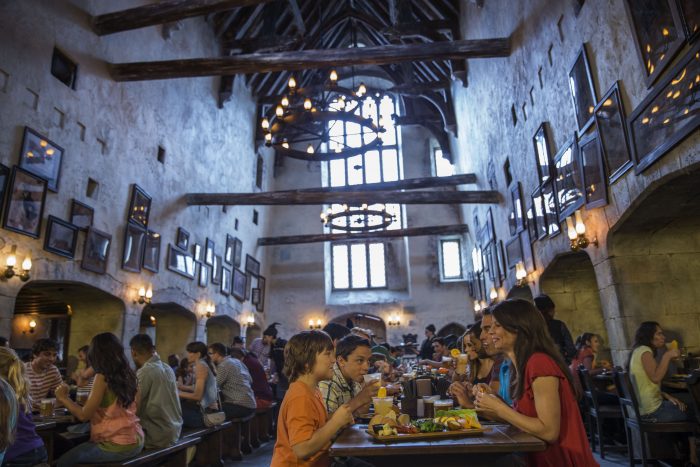 DON'T Skip the Food
Even with Universal and Disney's improvements to the food offerings at their resorts many guests still think theme park food is just burgers, chicken tenders, and fries. In fact The Wizarding World kick started the food revolution trend in theme parks nearly a decade ago. Chef Jayson's attention to detail, including a recipe of Butterbeer approved by Rowling herself, brought the expansion into profitability within a year.
Hogsmeade and Diagon Alley both offer their signature restaurants the Three Broomsticks and Leaky Cauldron. Each location offers rustic British cuisine with Fish and Chips (including flown in nightly fish), roasted chicken, bangers and mash, and more. Both locations feature specialty drinks such as Pumpkin Fizz, non-alcoholic cider, and more. Candies are available in Honeydukes and Sugarplums in Hogsmeade and Diagon Alley, respectively. Craving something cool? Diagon Alley features Florean Fortescue's Ice Cream Parlor, offering ice cream flavors such as clotted cream, chocolate chili, and Earl Grey.
Sometimes you just need a beer. Hogshead Pub in Hogsmeade, The Fountain of Fair Fortune in Diagon Alley, and the Hopping Pot in Diagon Alley offer draft beer, wine, and non-alcoholic drinks for purchase.
Do not fret if your heart craves a Butterbeer–they are available everywhere. All the counter service locations, along with places to purchase beer, offer the non-alcoholic drink for purchase. Butterbeer is also offered in hard ice cream, soft serve, frozen, and fudge form around the lands.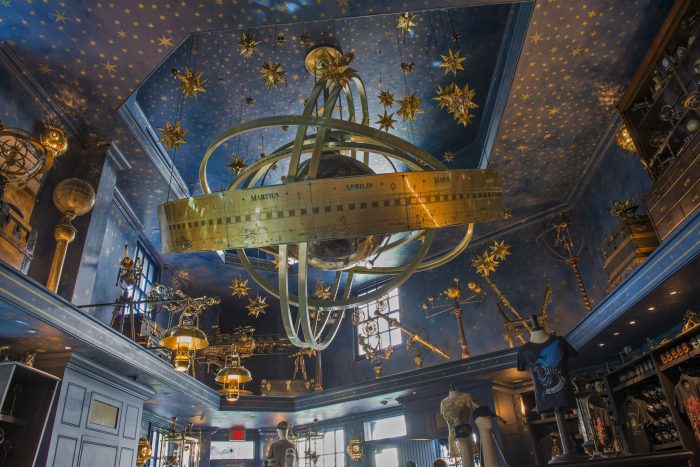 DO Explore the Lands
Hogsmeade and Diagon Alley are densely packed, incredibly detailed locations worthy of your time. Did you purchase a wand at Olivander's? There are dozens of magical spots spread between the two lands where spells can be cast. By following the required spell motions in the correct locations, witches and wizards can make umbrellas rain and toilets flush.
How many guests can claim to have seen Knockturn Alley or the back patio of Three Broomsticks? Exploring the lands shows the deal and exposes the world in detail. Small side streets in Diagon will lead you to a snake talking in parseltongue while a major covering in Hogsmeade hides dozens of owls. Every inch of the Wizarding World is worth exploring.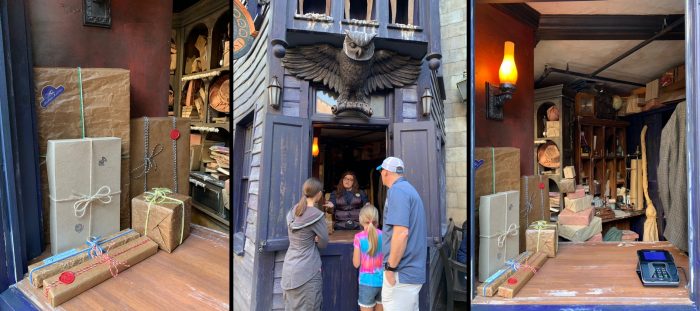 DO Make Use of Package Pickup and Shipping
Robes, wands, candy, mugs, shirts, and toys; guests love Potter merchandise and buy it in droves. Universal enforces a hard policy on no bags on thrill rides and offers complementary lockers. While the lockers are complementary, they can still take time out of your touring, especially during busy times. Instead tell the Team Member to send your package to your on-site room or to pick up at the park entrance, or visit the Owlry in Diagon Alley to ship them back to your home.
Pro Tip: Make sure to purchase candy items late in the day–they will not sell out but they will melt in storage.
What is your favorite tips to The Wizarding World? Leave your comments below!