Enjoy Low Crowds? They'll Stick Around on Some Cruise Lines
TouringPlans is happy to welcome back Billy Hirsch.
Like many, I was recently delighted to watch Annette and Ivonne sail on the Disney Dream for DCL's first cruise back.  It's been a while since I've heard her musical horn, and it brought back great memories.  As they shared their experience on the ship live on Instagram and Facebook, I saw many in the comments marveling about the low crowd levels onboard.  All cruise lines are limiting capacity to help make social distancing possible.  This is indeed one of the many reasons that now may be a great time to book a cruise.  At the same time, cruising doesn't need to be crowded.  Ever.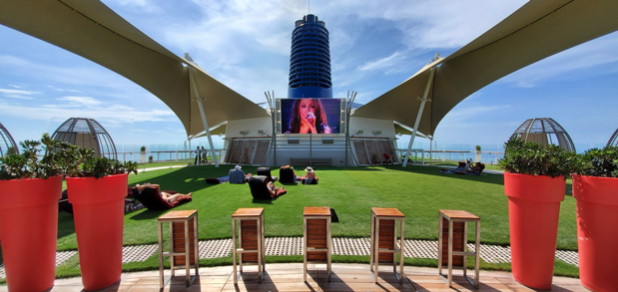 Space to Stretch Out
Bear with me as I get nerdy, but just for a minute – and it's going to make your vacations better. 
There are a few ways to look at how crowded a ship feels, but I'm going to look at one simple measure: the passenger to space ratio.  For this, you'll need to know that ships are measured in gross tons, which is not weight, but a measurement of interior volume.  Space in tons?  Yeah, I know.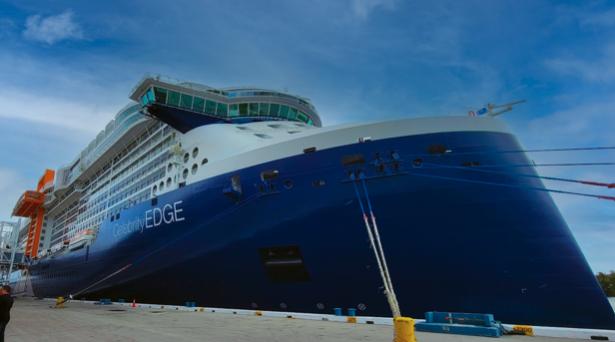 The Disney Dream is 129,690 gross tons.  With all her beds full, she can carry 4,000 guests.  That means that for every guest, there is about 32.4 tons of space.  Not bad!
The Celebrity Edge is 129,500 gross tons – nearly the same size as Disney Dream.  With all her beds full, she can accommodate 3,373 guests.  That means that for every guest on Edge, there is about 38.4 tons of space.  
Guests on Celebrity Edge have 18.5% more space than those on Disney Dream.  Compare this to some of Carnival's ships, for example, and the difference is even more extreme, with Edge having 37.29% more space per guest than the new Carnival Mardi Gras.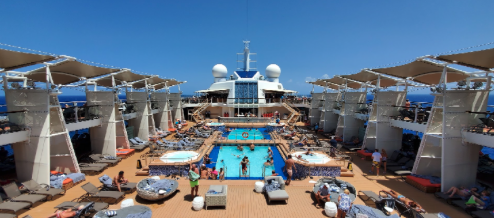 Cruisers Are Coming Back
According to the Cruise Line Industry Association, 74% of cruisers are likely to sail in the next few years, and two out of three are willing to cruise within the year.  
Your friends, neighbors, and people you don't know but are for some reason friends with on Facebook are starting to take vacations again.  Major cruise lines expect to have the majority of their ships sailing again by the end of 2021.  Ships are going to fill up soon, but you'll want your space.  If you want a bit more space in fact, maybe on a ship where not only adults are vaccinated, but no more than 5% of the guests are unvaccinated kids, then Celebrity Cruises may be worth a shot.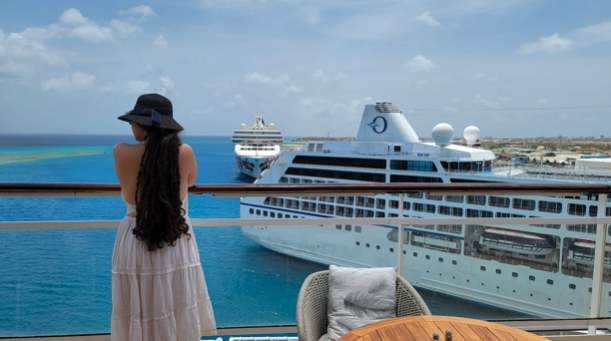 CruiseHabit.com has a post explaining the different types of cruise lines out there.
Cruising Celebrity as a Disney Fan
I know many of you are Disney fans.  I'm a big Disney fan myself.  I've had a WDW AP for about 20 years and a TouringPlans subscription since the Lines app became a thing.  Trust me, I like a strong cup of Disney magic, err, Disney Magic, in the case of DCL.  One of the things I appreciate about cruising Celebrity is that they offer the same great level of service that Disney spoiled me with, both on land and sea.    
While I've not hugged Captain Mickey (who really should be Commodore by now) on a Celebrity ship, I've absolutely experienced the same awe and amazement from their entertainment, and quite frankly, better food and drink options.  They're not the only show in town either – in 2021 alone I'll have enjoyed ships from five different cruise lines.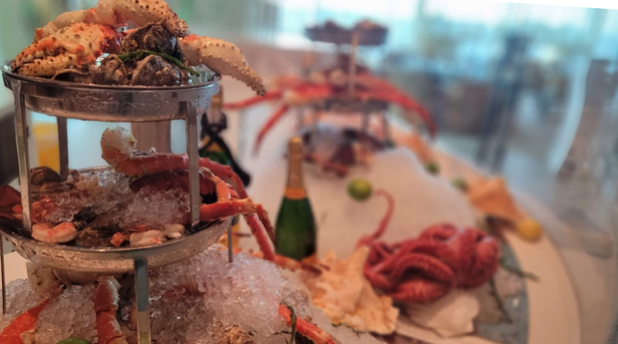 All lines have something to offer, and if you're thinking, "sounds great, but I want water slides and high-energy activities on my cruise", then maybe Celebrity's sister-brand Royal Caribbean is a good choice.  Ever hear of their GIANT ships, like Oasis of the Seas?  She offers 33.86 tons per guest – more than Disney Dream, while also packing in zip lines, slides, rock walls, and yes, kids' programs.  If you need something slightly slower-paced, there's even a classic carousel.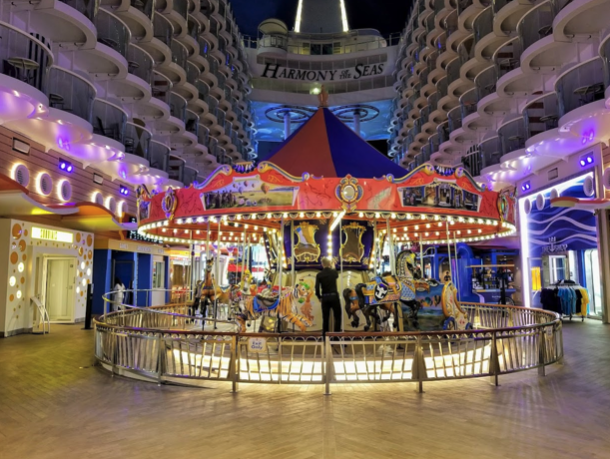 Whatever You Fancy, Plan Now
As people return to their vacation plans, and some ships still remain out of commission, prices are going to rise – but right now there are some amazing deals to be had.  I'm not cruising every few weeks paying top dollar, trust me.
The same fine people that help me find great deals and plan trips can help you – so check out what TouringPlans Travel has to offer – and find your space onboard a cruise soon.
Would a guy in Disney gear, with a Haunted Mansion tattoo ever stand in front of a green screen Spaceship Earth while wearing a Celebrity Cruises hat just to pander to you?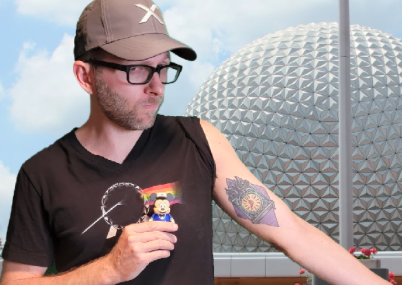 Billy Hirsch is the creator of CruiseHabit.com where he shares tips, insights, and reviews of various cruises and related activities. He's a Disney nerd, a cruise nut, a tech junky, and a former travel agent. Having started cruising as a baby, Billy has been fortunate enough to have taken over 60 cruises on various lines in different parts of the world. He has had a lifelong obsession with cruising, both as a leisure activity and the inner workings of the industry itself. You can frequently find him as CruiseHabit on Twitter and Facebook answering cruise questions or broadcasting live from ship and shore.