Entertainment Aboard the Galactic Starcruiser
The Star Wars: Galactic Starcruiser, Disney's new role-playing adventure, has officially opened; and our team was there for the first public cruise!
Even though the Starcruiser has been referred to as a Star Wars hotel, it's so much more. Here, guests live out a Star Wars adventure of their choosing while aboard a two-day simulated luxury cruise ship set in that galaxy far, far away.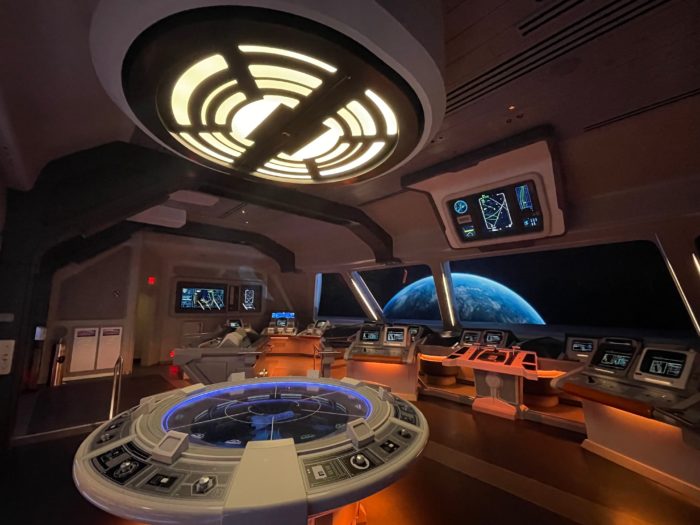 While this "cruise" offers a shore excursion to Star Wars: Galaxy's Edge at Disney's Hollywood Studios during its second day, the fact that most of a guest's time is spent aboard the simulated ship has been disconcerting for some.
But according to our team, there's so much happening on the Halcyon that there's no time to be bored!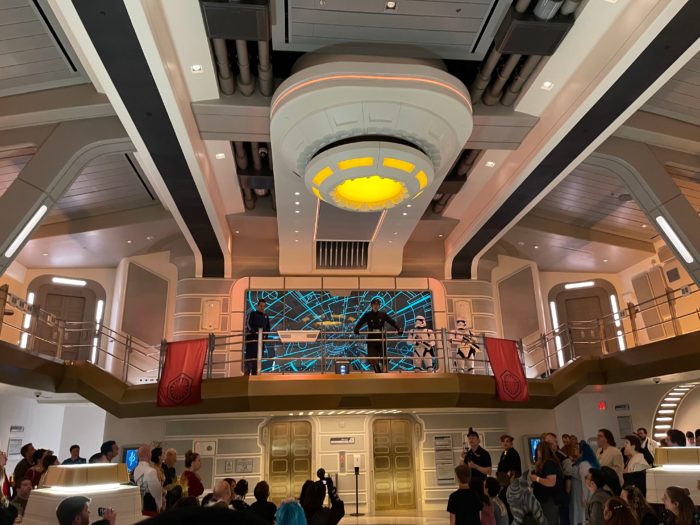 In past articles, we've covered dining aboard the Galactic Starcruiser and its accommodations; and for today, we're diving into all of the entertainment offered throughout a two-day adventure on the Halcyon!
Characters
Since much of the Starcruiser experience revolves around roleplaying, guests are encouraged to wear costumes and even create their own Star Wars backstory to share the Halcyon's cast of characters.
Not only do these interactions add to the immersion, but they're also how guests receive missions, are contacted for special experiences, and become part of the story playing out onboard.
On the Halcyon, guests are sure to meet the capable Captain Keevan.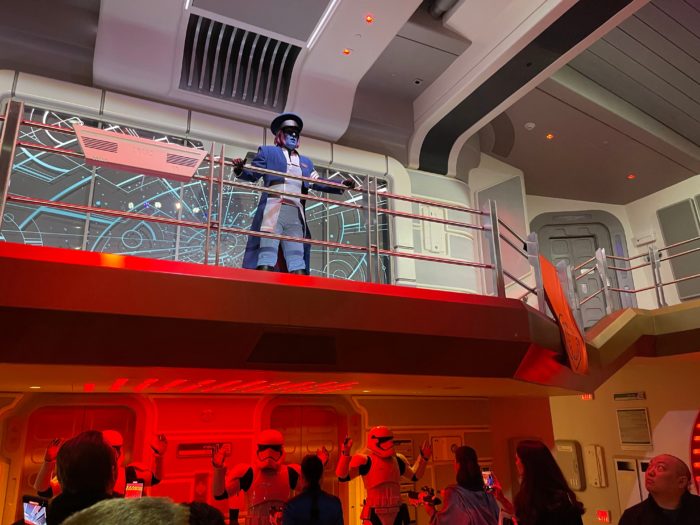 As well as the ship's cruise director, members of the crew, and the Halcyon's entertainers!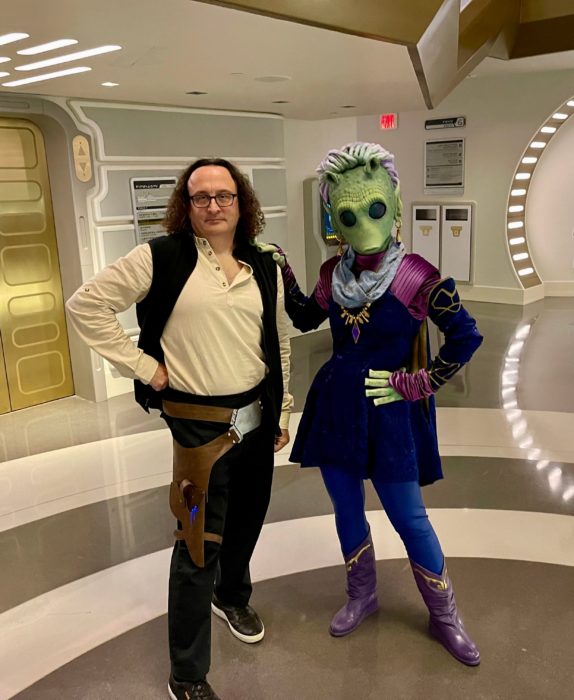 In addition to the keyboardist Ouannii (pictured above), the Halcyon plays host to the charismatic galactic superstar, Gaya.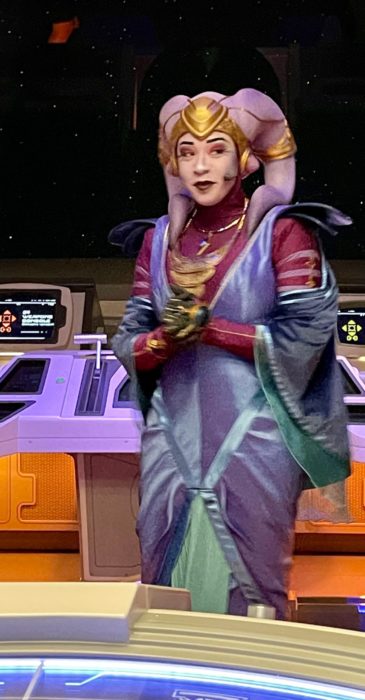 During the first night aboard, Gaya and Ouannii perform several live songs during Dinner with Gaya. Several tunes may sound familiar as DJ-Rex is known to play a few of Gaya's hits at Oga's Cantina in Galaxy's Edge.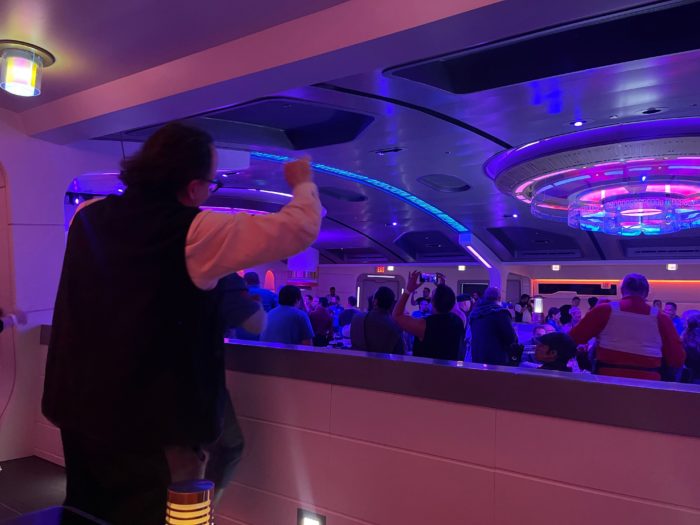 In addition to their dinner show, Ouannii and Gaya can also be found throughout the ship interacting with guests, the crew, and the First Order. They may even reach out to those they've met for a mission or two.
Now First Order Stormtroopers and officers are also present onboard recruiting guests to their cause and investigating Resistance activity.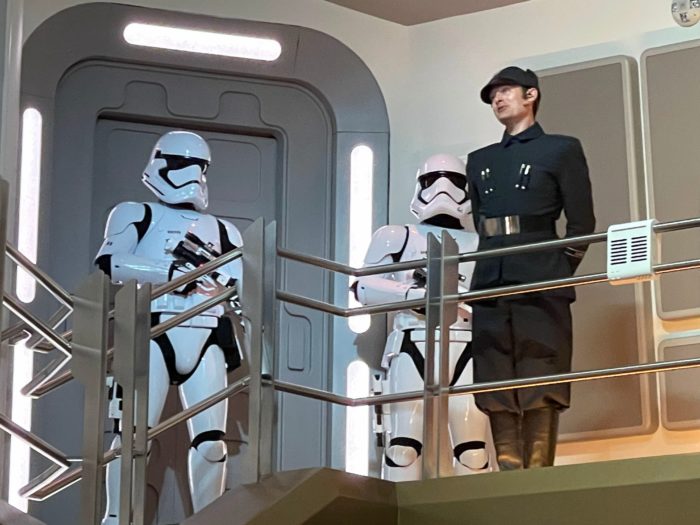 Other characters from the Star Wars Universe may make an appearance as well, but we're not sharing any spoilers!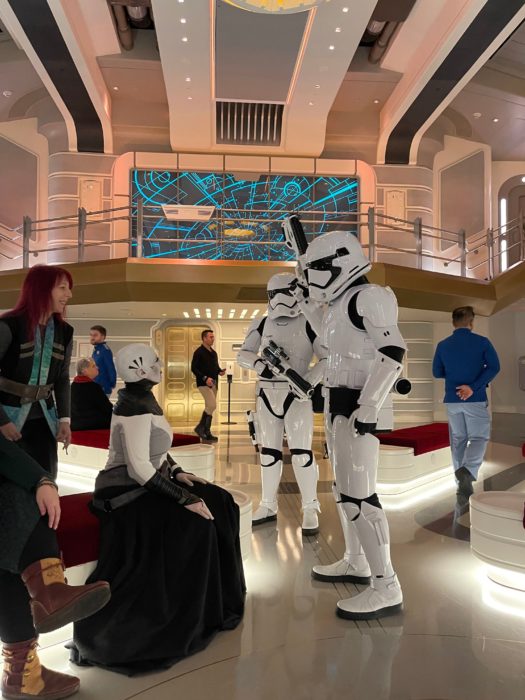 Datapad
While the Datapad has been available on the Play Disney Parks app for activities in Galaxy's Edge, it's absolutely key to the Starcruiser experience and the entertainment offered onboard.
Along with showing guests a schedule of events, the Comms feature is where users can respond to messages from the ship's characters and learn about missions and activities.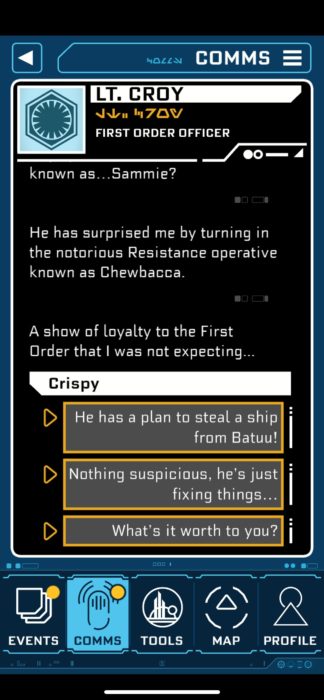 Lightsaber Training
It should come as no surprise that one of the most anticipated activities onboard the Galactic Starcruiser is Lightsaber Training!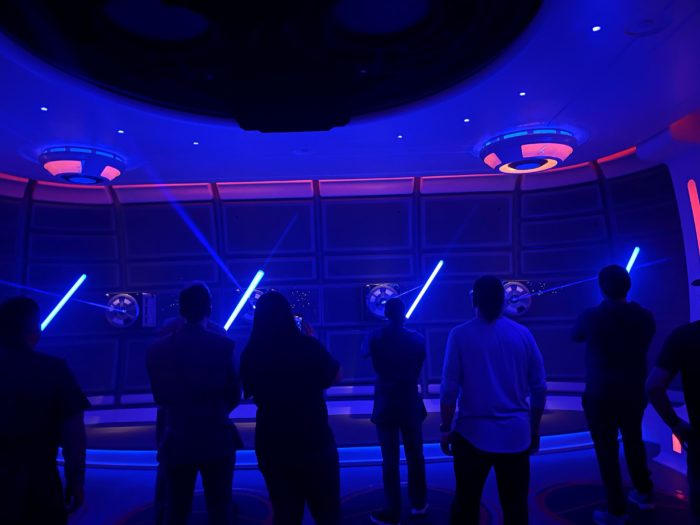 Sadly, that super awesome retractable lightsaber Disney has showcased in recent months isn't what guests are using here.
However,  the Starcruiser crew does a fantastic job of educating guests about the Force and then training them to use a lightsaber for themselves with a training remote, similar to how Obi-Wan Kenobi taught Luke Skywalker in A New Hope.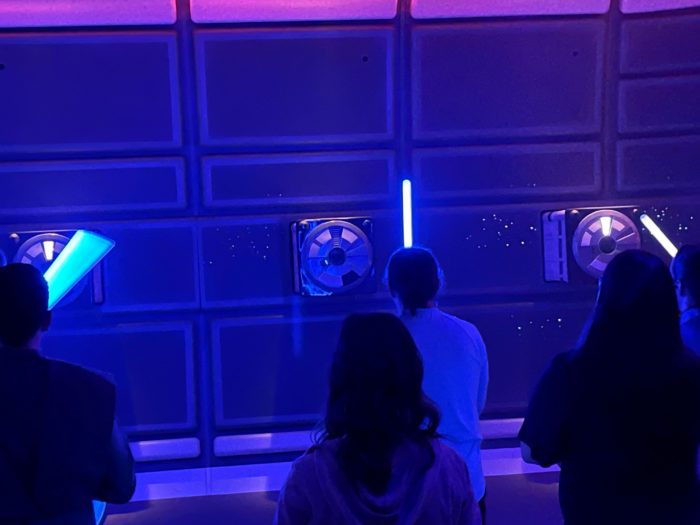 In addition to wielding a lightsaber, guests can also participate in another way by using special shields.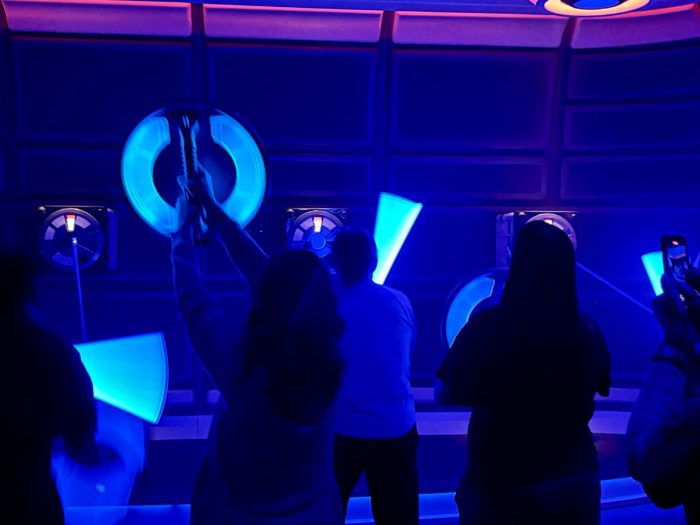 These shields, as well as new, exclusive lightsabers, are available to purchase onboard.
Bridge Ops Training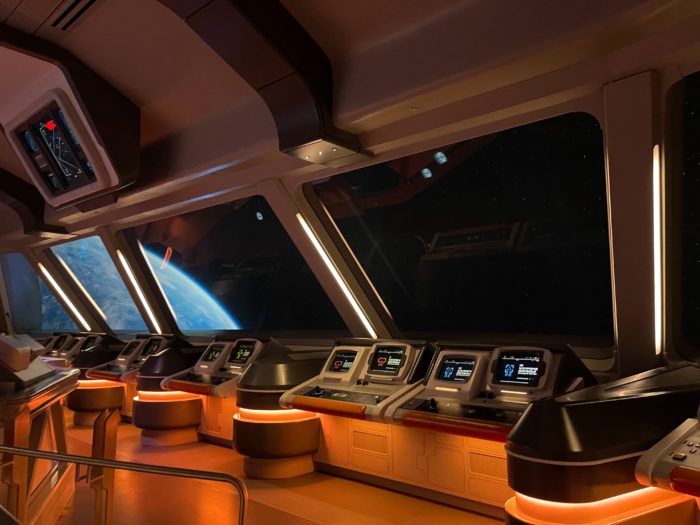 Located just off the atrium is the bridge of the Halcyon. It's here where guests can learn how to defend the ship during Bridge Ops Training.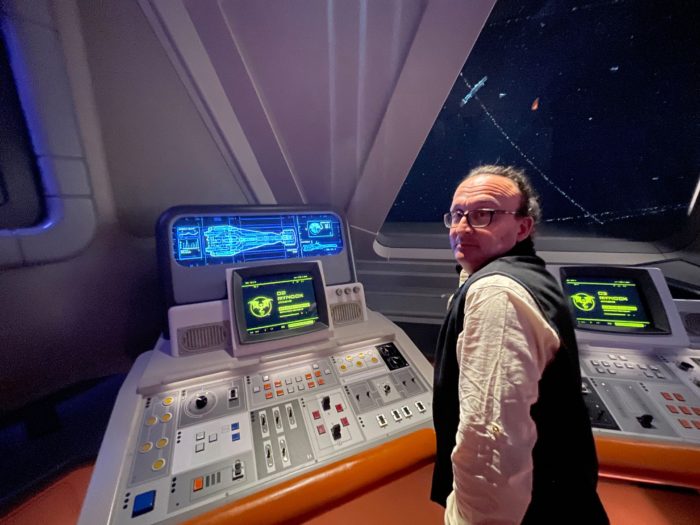 Guests are divided into teams and perform different tasks at different consoles. Throughout the sessions, guests are requested to cycle between the console stations in order to experience all four roles.
As Bridge Ops Training is where a key element of the Starcruiser's overall story occurs, members of the ship's crew and other characters are likely to make an appearance. It's definitely something you don't want to miss!
Activities
Sabacc Lessons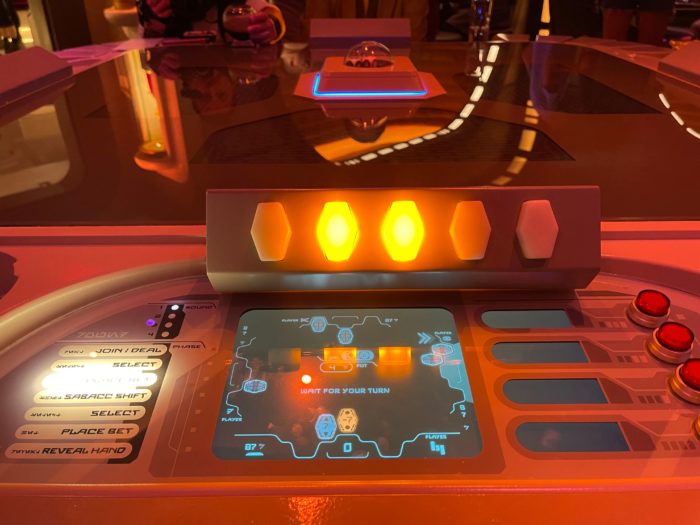 The Halcyon offers lessons in how to play Sabaac, the most popular card game in the galaxy. Once guests have mastered the game, they're free to participate in Sabaac tournaments with other cruisers.
Other Games
Other games offered aboard the Halcyon offers range from trivia to model shipbuilding to droid racing tournaments and even dance lessons.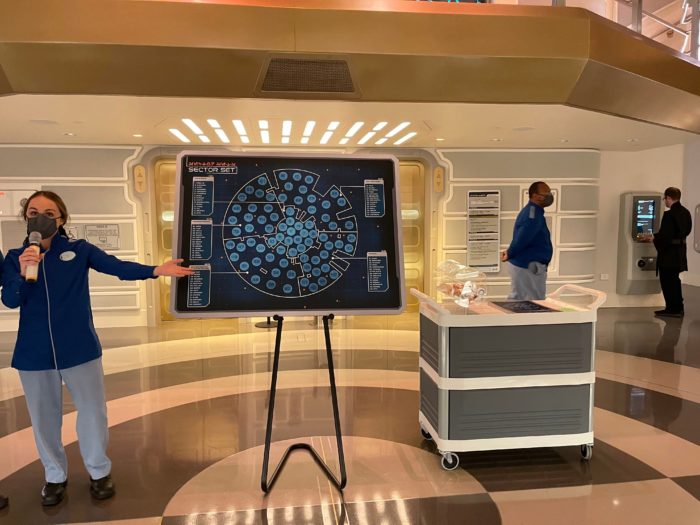 And, yes, even in Star Wars, Bingo is a popular cruise activity.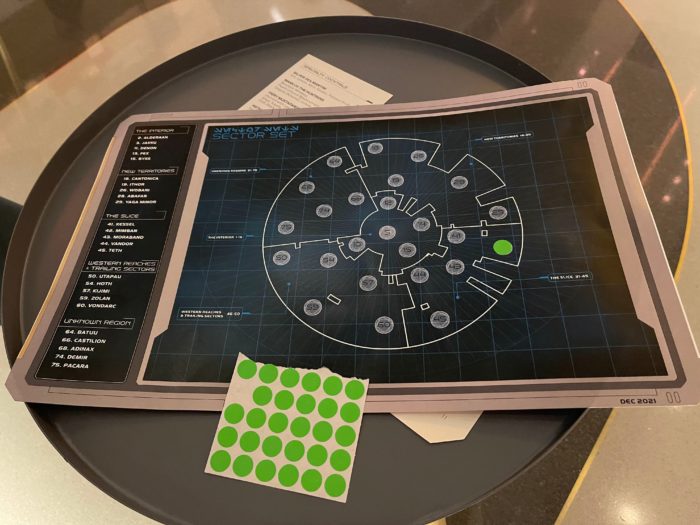 Again, along with wielding a lightsaber, playing Sabaac, and taking in one of Gaya's performances, much of the entertainment on the Starcruiser involves living out your adventure and the different opportunities that come with your choices!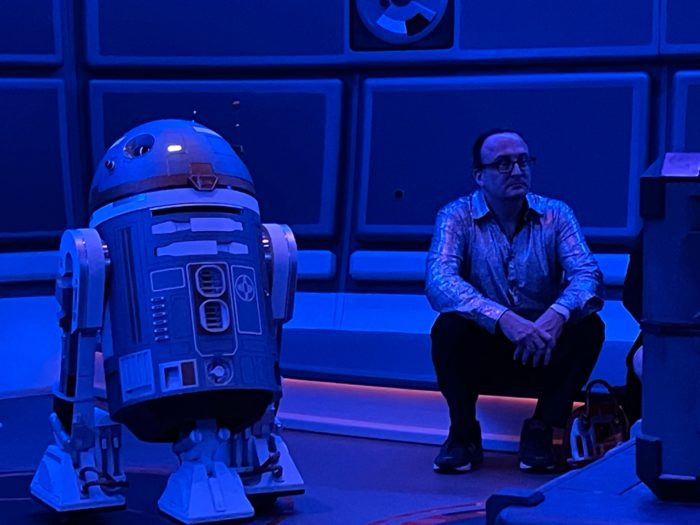 The more guests engage and interact with the characters and crew, the more missions they will have which range from smuggling to discovering secret passageways to having a special encounter with the Force and select characters.
Overall, for those willing to embrace the roleplaying experience, there's rarely a moment where guests won't be entertained while aboard the Halcyon.
What do you think of the Galactic Starcruiser? Are you thinking about a voyage aboard the Halcyon? Letus know in the comments!