EPCOT International Flower & Garden Festival 2022 Dates Announced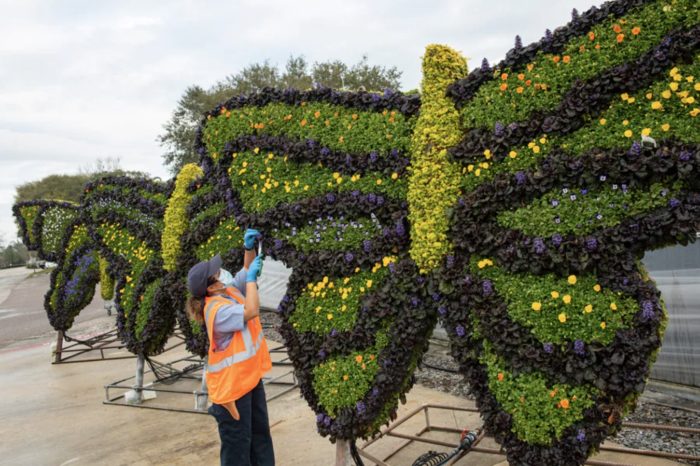 Disney has announced dates for its annual EPCOT International Flower & Garden Festival. This year's event will take place  from March 2 – July 4, 2022.
This festival is known for its gorgeous topiaries and this year, there will be a brand new one themed around a birthday cake in honor of Walt Disney World's 50th birthday. Guests also will find favorite returning character topiaries including Snow White, Elsa and Anna, Belle and Beast, Mickey Mouse, and Minnie Mouse.
The Garden Rocks Concert Series returns in 2022 for you to get you groove on to music you love, but your children have never heard of. No performers have been announced yet, but be sure to visit our Garden Rocks concert series page for updates.
18 Outdoor Kitchens will offer a selection of seasonal fruits, vegetables, desserts, drinks, and more. We'll have more on the  food when the festival arrives, but for now check out our guide about the best way to spend $50 on food at the 2021 EPCOT International Flower and Garden Festival.
An EPCOT-area resort is the best choice if you plan to visit the 2022 Flower and Garden Festival. And we can get you the best deal on those rooms. Get a quote, and be sure to check our EPCOT Crowd Calendar for the best dates to visit.
Stay tuned to the blog for more details about the 2022 Epcot Flower and Garden Festival.