Festival of the Holidays Brings Holiday Food Magic
It's festival time all over again now that the EPCOT International Festival of the Holidays has officially begun!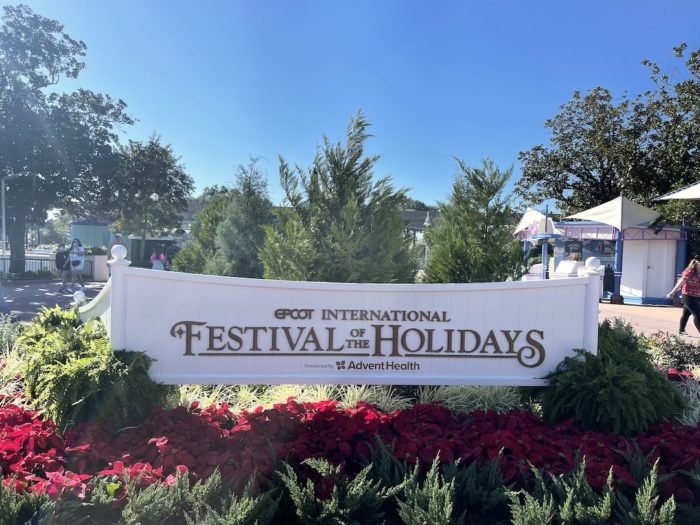 For guests visiting EPCOT from November 26 through December 30, the Festival of the Holidays offers special holiday decor, the Candlelight Processional, Olaf's Holiday Tradition Scavenger Hunt, a Cookie Stroll, as well as performers at each World Showcase pavilion sharing their respective country's legends and traditions.
But, of course, it wouldn't be an EPCOT festival without food, and the International Festival of the Holidays doesn't disappoint in offering a variety of festive sweets and eats from all around the globe.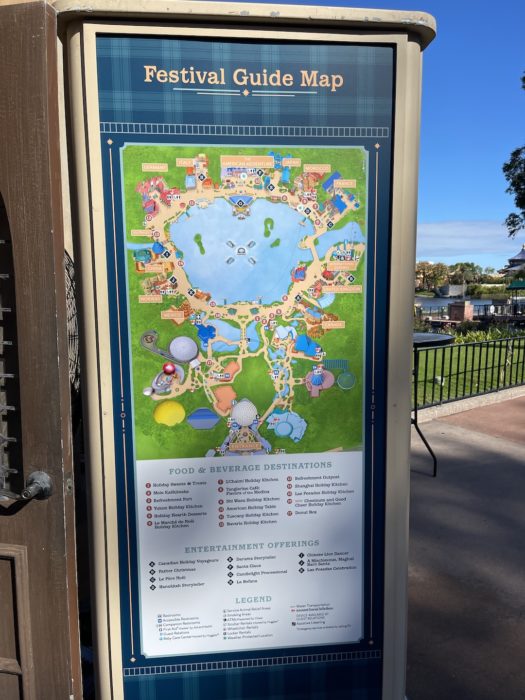 Our park reporter Chrissy was at EPCOT on the festival's opening day to see which dishes should make your Christmas list this year. Here's an overview of what she saw and tasted!
American Holiday Table
Located at the American Adventure pavilion, the American Holiday Table's menu hits all of those familiar holiday dinner flavors.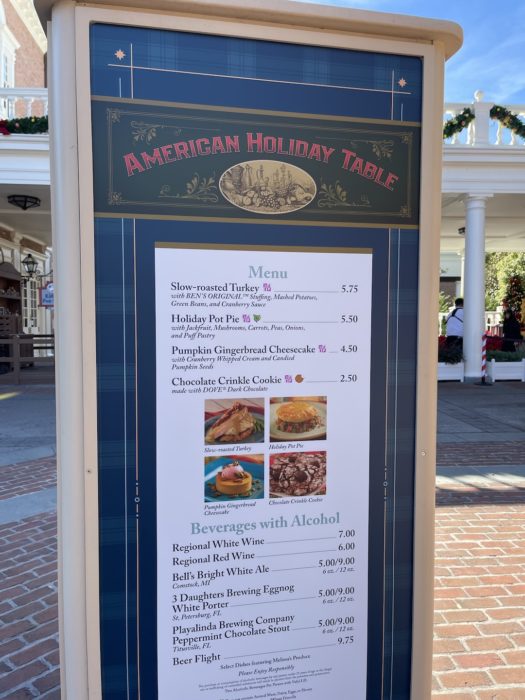 Slow-roasted Turkey with Ben's Original Stuffing, Mashed Potatoes, Green Beans, and Cranberry Sauce – $5.75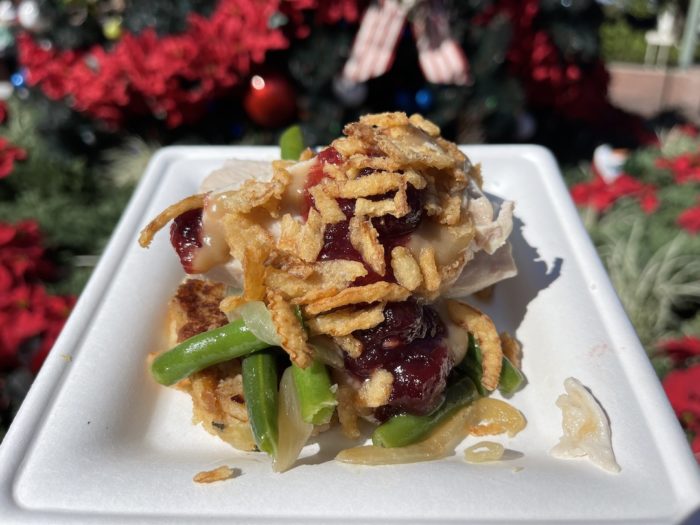 Chrissy found this mini-Thanksgiving meal to be both delicious and a great value! Even though Thanksgiving just happened and we've got a fridge or freezer full of leftovers, this dish was yum and every component from the green beans to the mashed potatoes delivered. So. Good.
Holiday Pot Pie with Jackfruit, Mushrooms, Carrots, Peas, Onions, and Puff Pastry – $5.50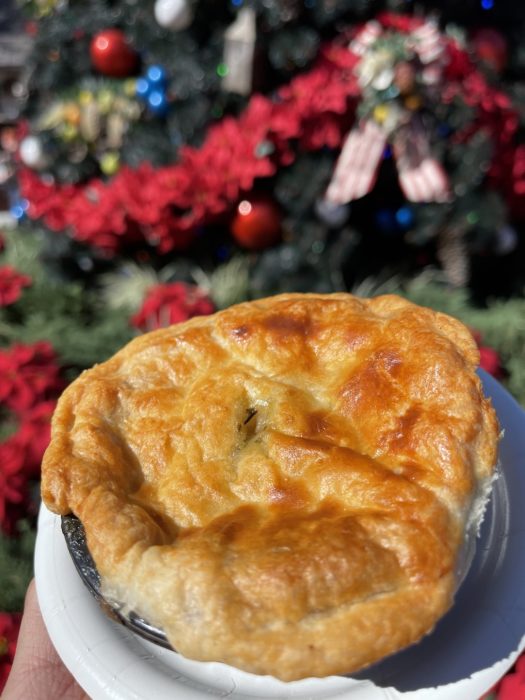 While we appreciate variety and diet-friendly options, Chrissy says she would probably skip this one next time.
Pumpkin Gingerbread Cheesecake with Cranberry Whipped Cream and Candied Pumpkin Seeds – $4.50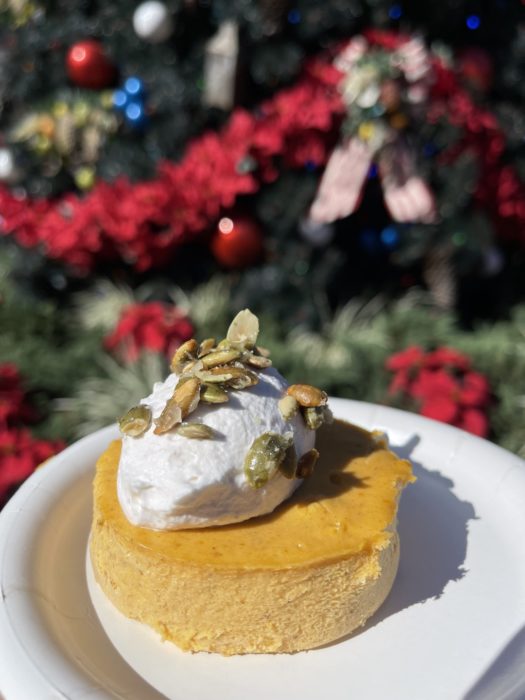 This traditional treat was light, fluffy, and sweet. Solid win.
Chocolate Crinkle Cookie Made with Dove Dark Chocolate – $2.50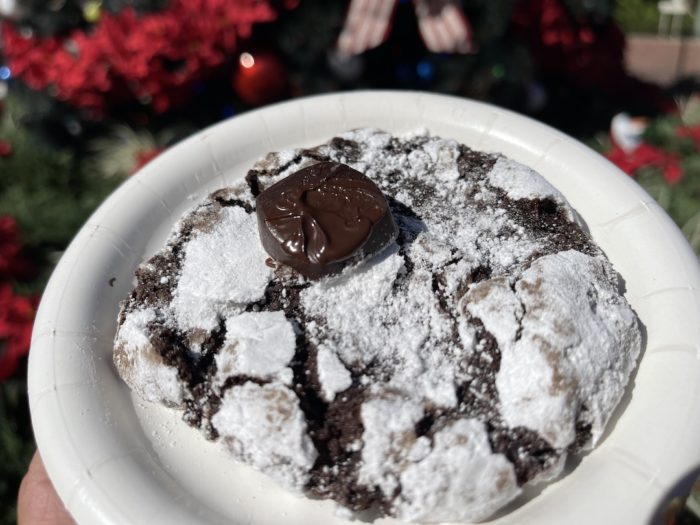 A solid offering for the chocoholic in your party.
Bavaria Holiday Kitchen
In addition to the Germany pavilion's giant pretzels and its Biergarten Restaurant buffet, EPCOT guests have even more savory goodness to choose from at the Bavaria Holiday Kitchen.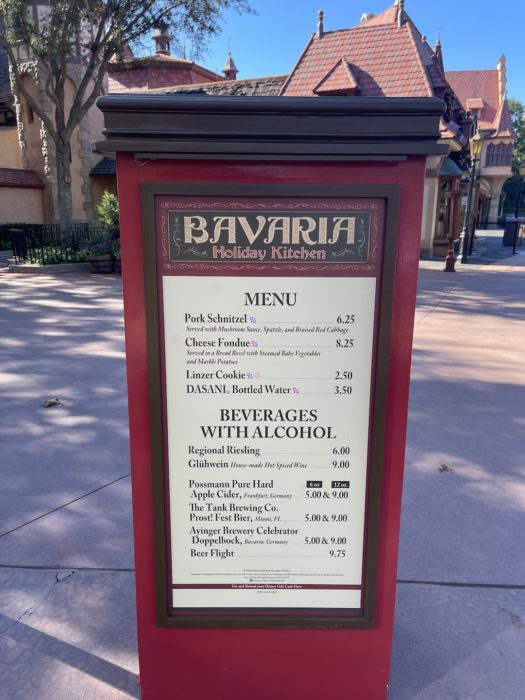 Pork Schnitzel with Mushroom Sauce,

Spätzle,& Braised Red Cabbage – $6.25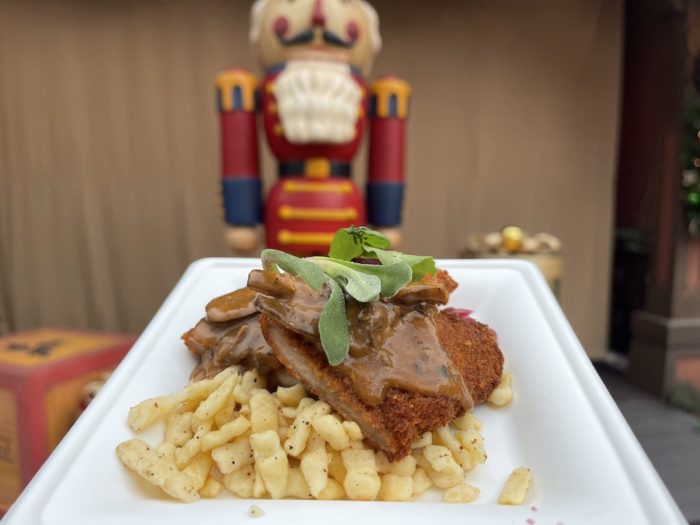 While tasty, the schnitzel was a little tough. Hopefully, this was due to opening day issues and won't be the norm.
Cheese Fondue in a Bread Bowl with Steamed Baby Vegetables and Marbled Potatoes – $8.25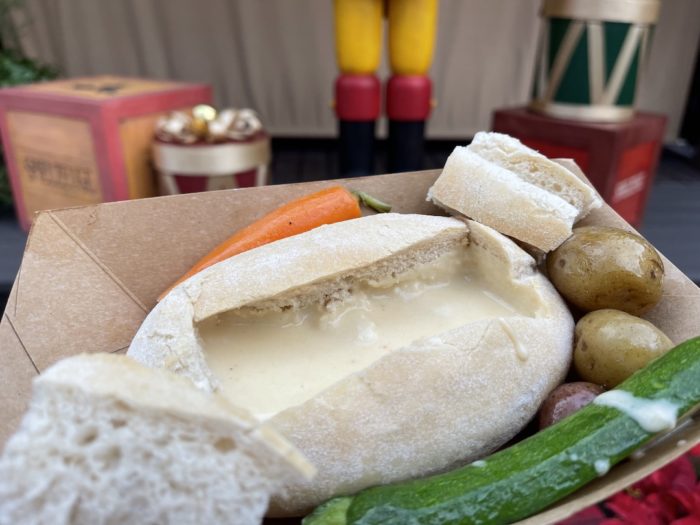 Served in a bread bowl, this item also comes with some veggies and potatoes. It's worth coming back for again and again.
Linzer Cookie – $2.50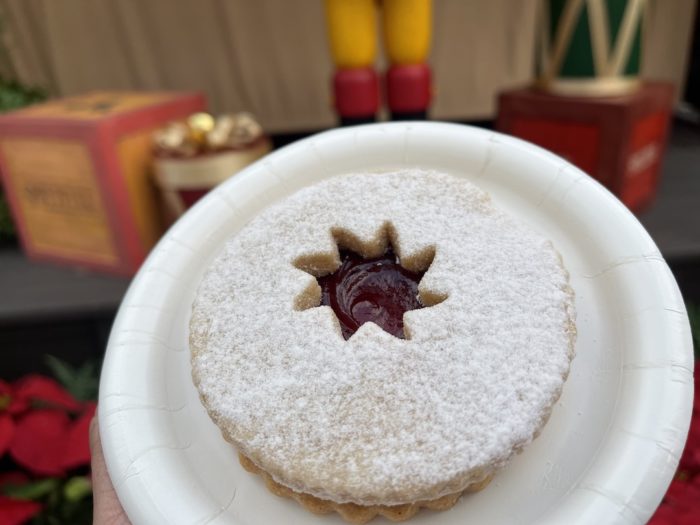 A classic favorite that is made well.
Chestnuts and Good Cheer
This new addition to the festival can be found near Port of Entry and Disney Traders in World Showcase Plaza; but honestly, all you need to do to find it is just follow your nose!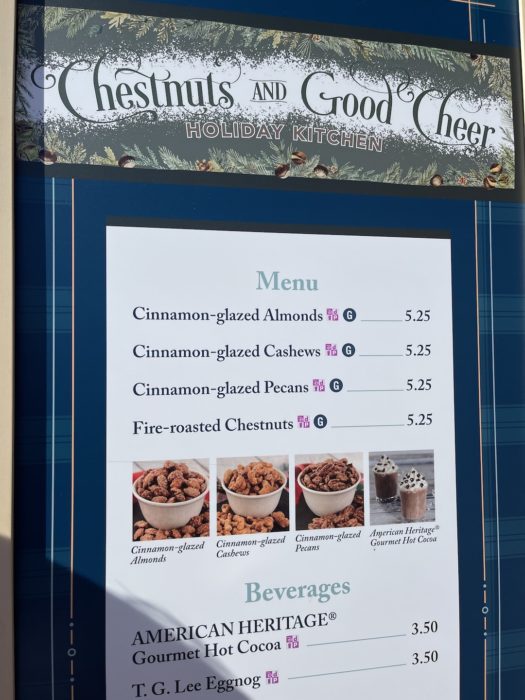 Cinnamon-Glazed Almonds – $5.25
Cinnamon-Glazed Cashews – $5.25
Cinnamon-Glazed Pecans – $5.25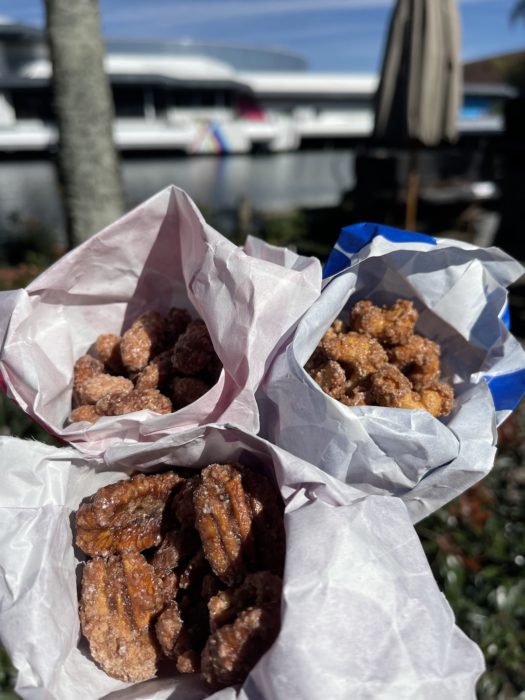 Fire-Roasted Chestnuts – $5.25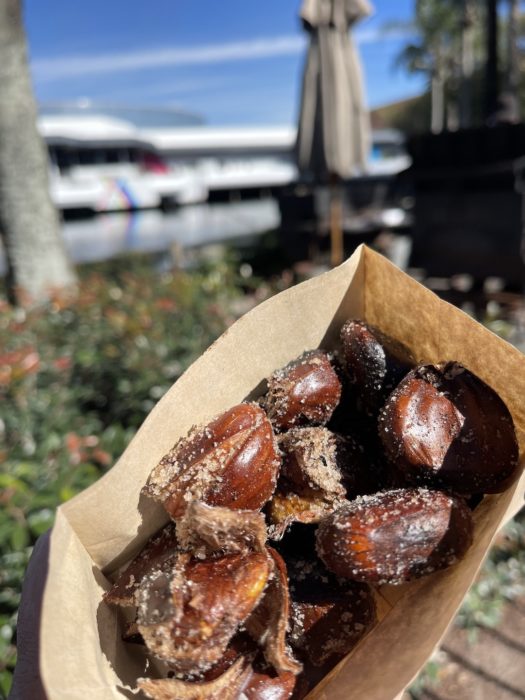 According to Chrissy, grilled chestnuts are the superior nut. There is someone on the grill all day that is roasting them and they're fantastic. If you like chestnuts, this should be the first thing you get.
The other candied nuts are all sweet and delicious and very fresh, but the chestnuts are special and even makes 86° Central Florida feel like the holidays.
Donut Box
Situated near Test Track in EPCOT's newly named World Discovery, the Donut Box is offering an impressive selection of seasonal donuts for this festival.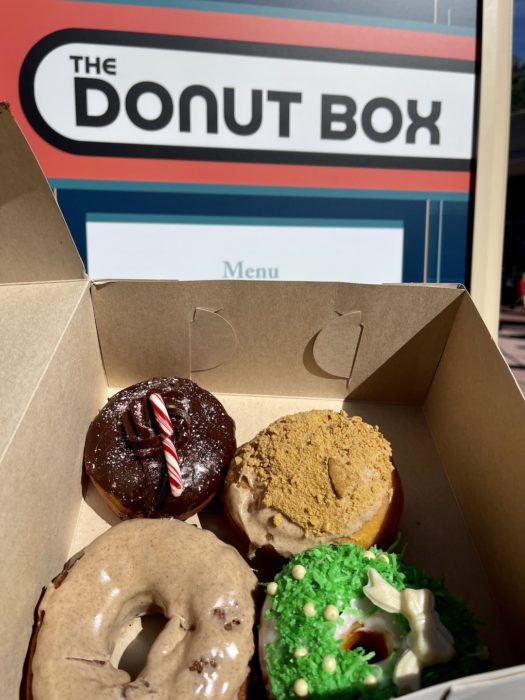 Pumpkin Cake Donut with Pumpkin Spice Icing – $5.00
Holiday Donut with Coconut and Crisp Pearls – $5.00
Chocolate Peppermint Donut – $5.00
Eggnog-Cream-Filled Donut with Cinnamon Icing and Crumbled
Gingersnap Cookies – $5.00
The eggnog one was Chrissy's favorite!
Gingerbread Milk Shake – $4.50 (option to purchase an Annual Passholder-exclusive cup)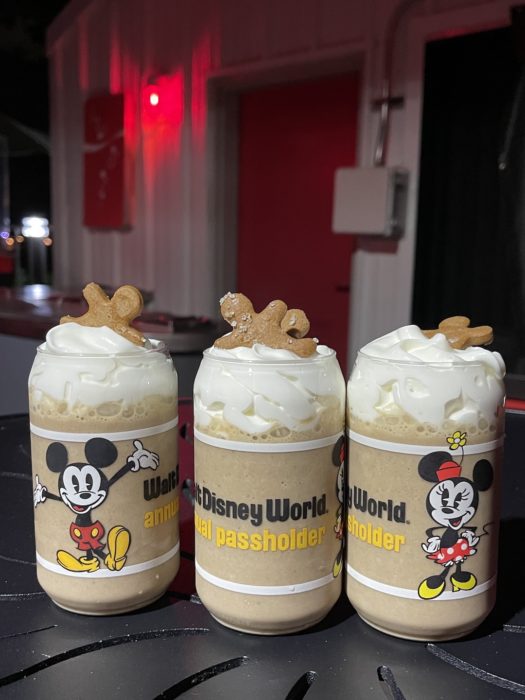 This shake with the AP cut was a highlight for Chrissy. She also noted that they've done a much better job with inventory this year. They haven't run out of the cups on the 3 occasions she's been and that includes evenings.
Although, beware of the bees!  They have solved this issue at Joffrey's by covering the donuts / bagging them, but the donut box doesn't do that and the handful of times she's been, they have been a problem.
Holiday Hearth Desserts
Near Port of Entry in World Showcase Plaza is the Holiday Hearth Desserts kitchen where guests can get a quick sugar rush before trekking around World Showcase.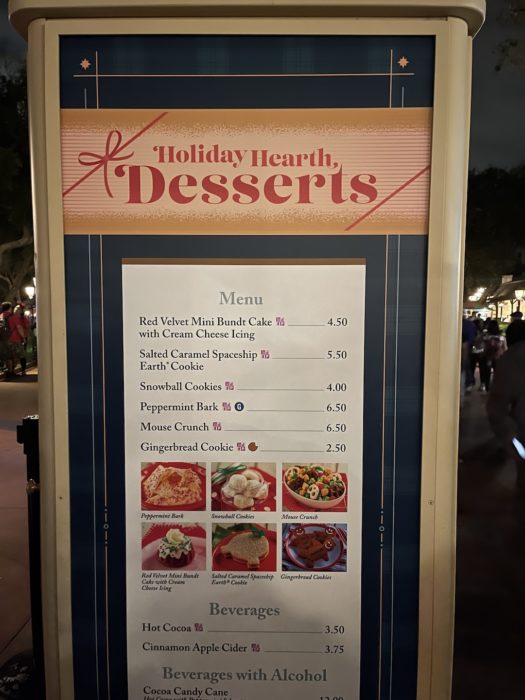 Red Velvet Mini Bundt Cake with Cream Cheese Icing – $4.50
Chrissy says this mini cake was a win!
Salted Caramel Spaceship Earth Cookie – $5.50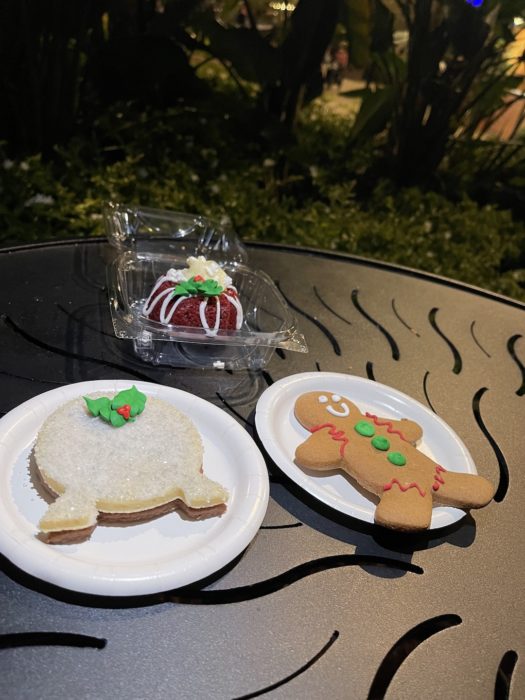 Of all the goodies at Holiday Hearth, Chrissy had a special affinity for this one, and understandably so! Also, she says don't forget to get your stamps for the Holiday Cookie Stroll!
Snowball Cookies – $4.00
Peppermint Bark – $6.50
Mouse Crunch – $6.50
Gingerbread Cookie – $2.50
No complaints here; and if you haven't had a gingerbread cutie at Walt Disney World, is it even Christmas? We don't think so.
Holiday Sweets and Treats
At this Port of Entry booth, Chrissy didn't have to pay for either of the treats she tried since they were both free with the Holiday Cookie Stroll! You also get the sundae in an adorable keepsake cup. 
Peppermint Sundae – $5.25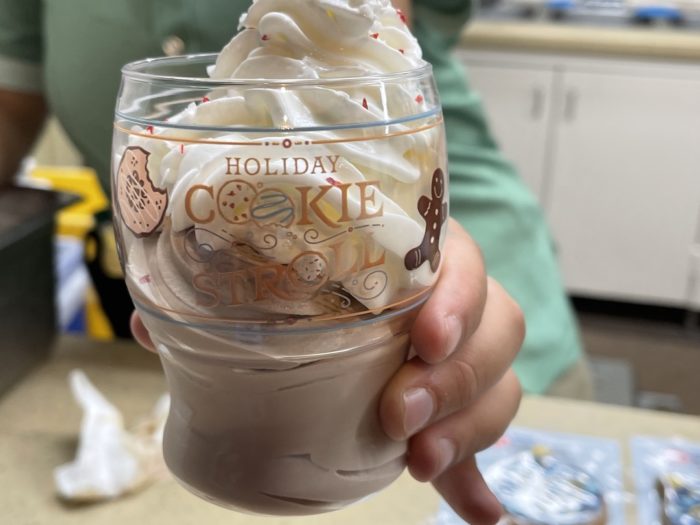 Holiday Cookie Stroll Redemption Cookie
–
$3.00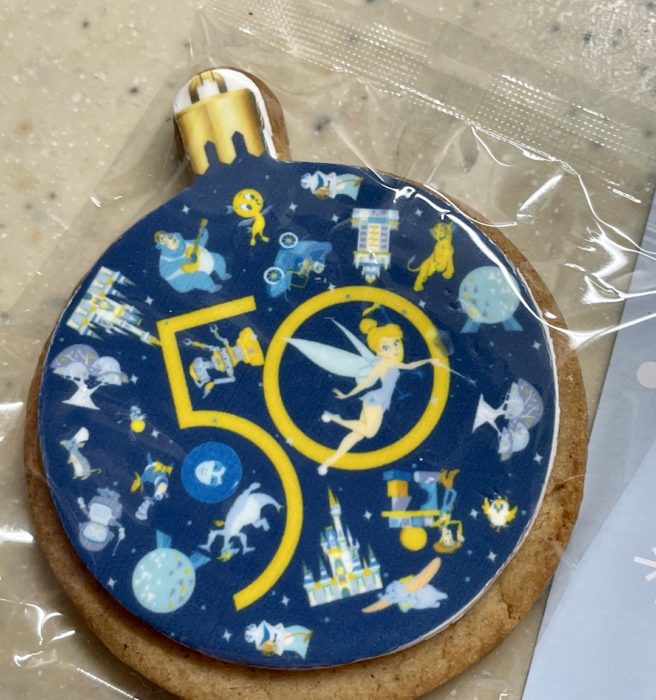 L'Chaim Holiday Kitchen
This popular holiday kitchen known for its Jewish/Hanukkah eats has returned again this year and can be found between Morocco and France pavilions.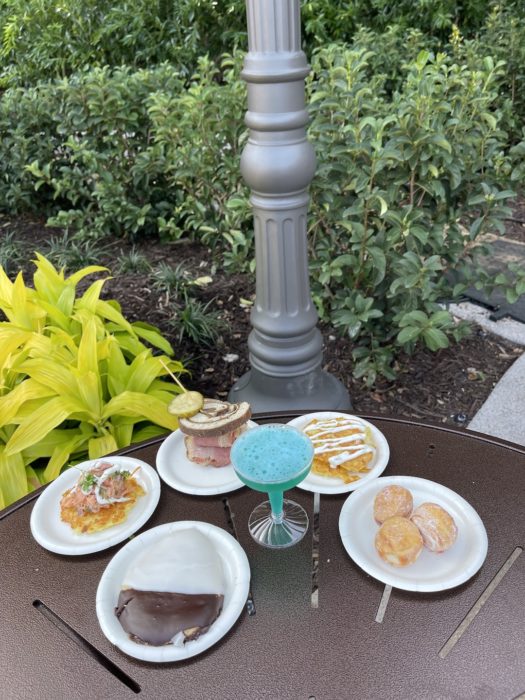 Pastrami on Rye with House-Made Pickles and Deli Mustard –
$5.25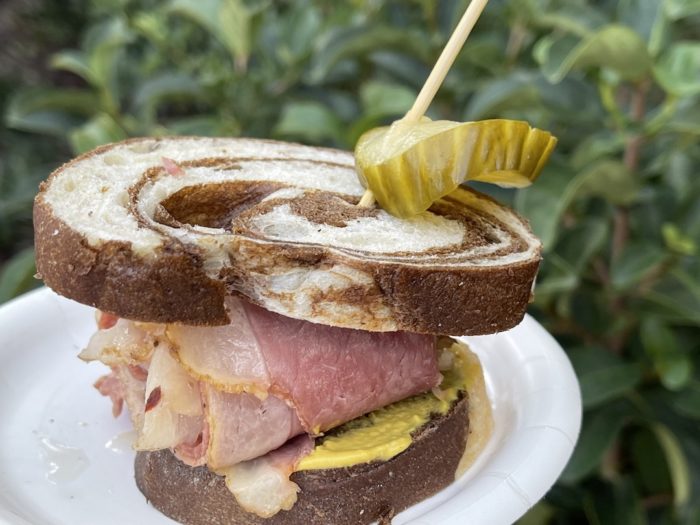 Another longstanding favorite of the TouringPlans team, this sammie is an excellent value.
Smoked Salmon Potato Latke – $5.50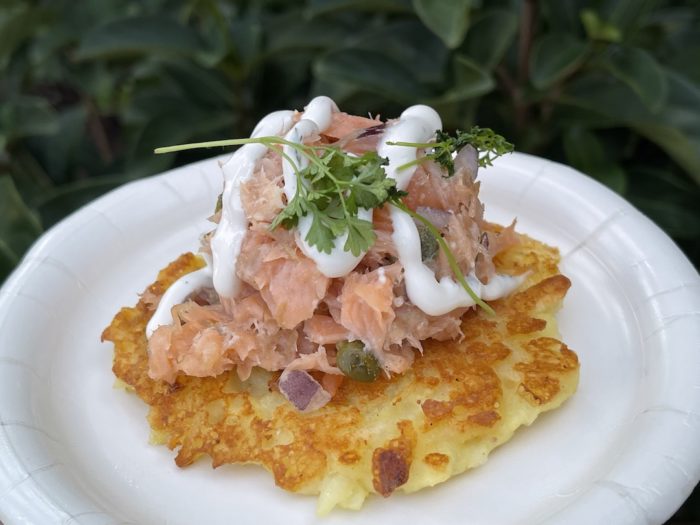 Even though it got a little soggy underneath the salmon, capers, onions, and the like, it was still a yummy latke!
Gluten-friendly + Plant-based!
Sufganiyot: Mini Jelly-Filled Donuts – $3.50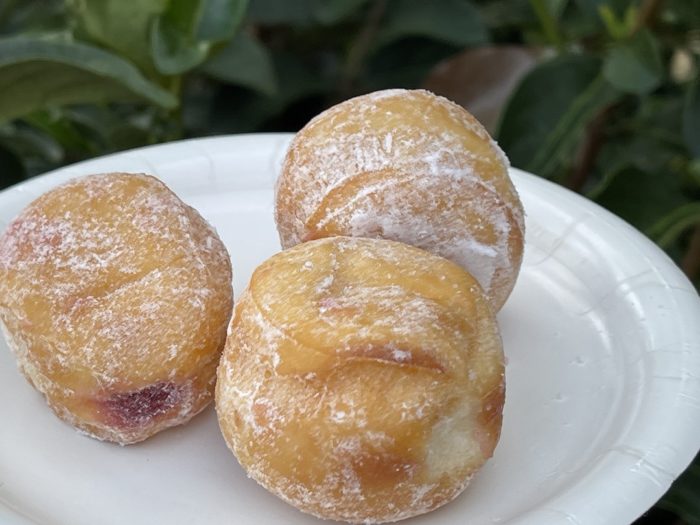 Black and White Cookie – $2.50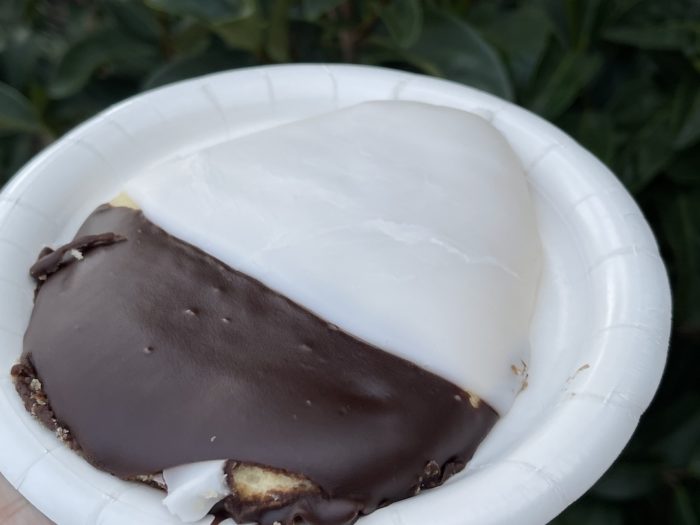 This cookie is the best of both worlds for those who love both chocolate and vanilla. The real winner was the cookie itself as it wasn't hard or dry but perfectly soft with just the right level of sweetness.
Las Posadas Holiday Kitchen
At the Mexico pavilion, guests will find popular Mexican dishes ranging from churros to tamales!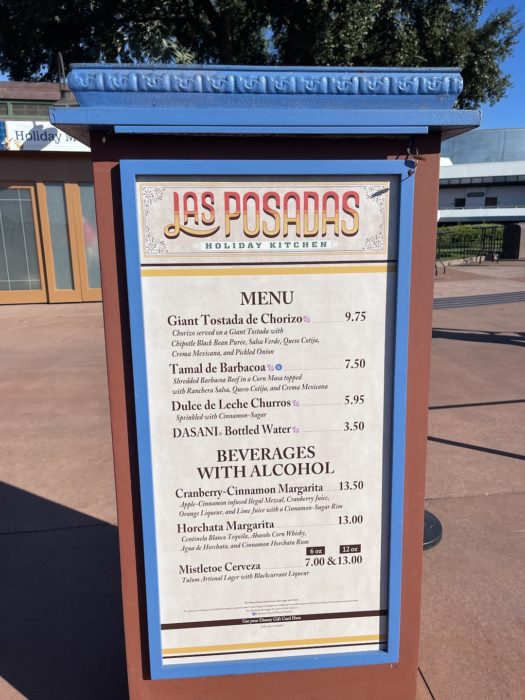 Giant Tostada de Chorizo: Chorizo on a Giant Tostada with Chipotle Black Bean Purée, Salsa Verde, Queso Cotija, Crema, Mexicana, and Pickled Onion – $9.75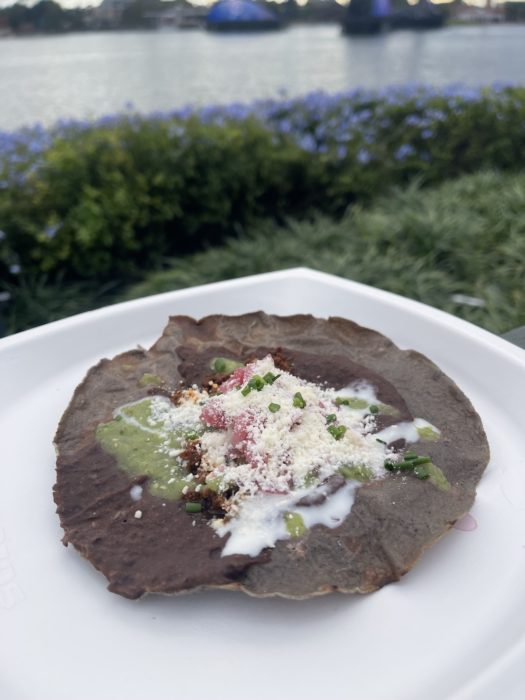 Chrissy says this pricey tostada is skippable. Save your cash for the next item.
Tamal de Barbacoa: Shredded Barbacoa Beef in Corn Masa Topped with Ranchera Salsa, Queso Cotija, and Crema Mexicana – $7.50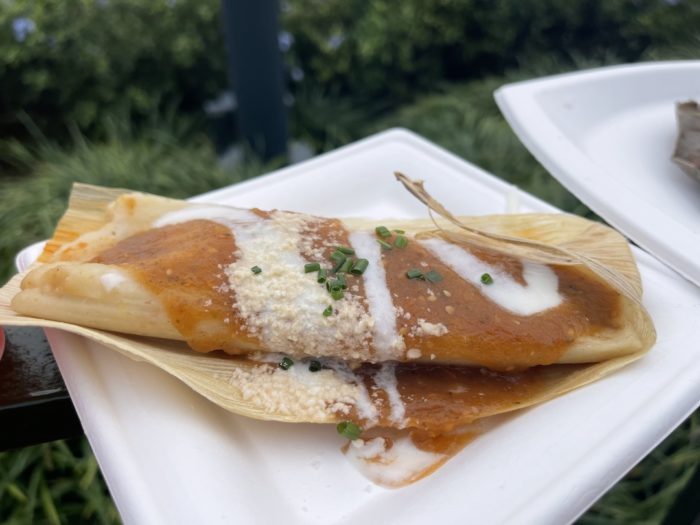 Those who love tamales will have no complaints here! So very good.
Dulce de Leche Churros Sprinkled with Cinnamon-Sugar – $5.95
Le Marche De Noel Holiday Kitchen
Vive la France! Even when there's not a festival, EPCOT's France pavilion is home to A LOT of delicious eats. Is it's Holiday Kitchen worth a visit? Let's see.
Napoleon de Saumon Fumé en Brioche: Smoked Salmon Napoleon with Layers of Smoked Salmon, Dill Mousse, and Crème Fraîche Mousse Served in Brioche – $8.50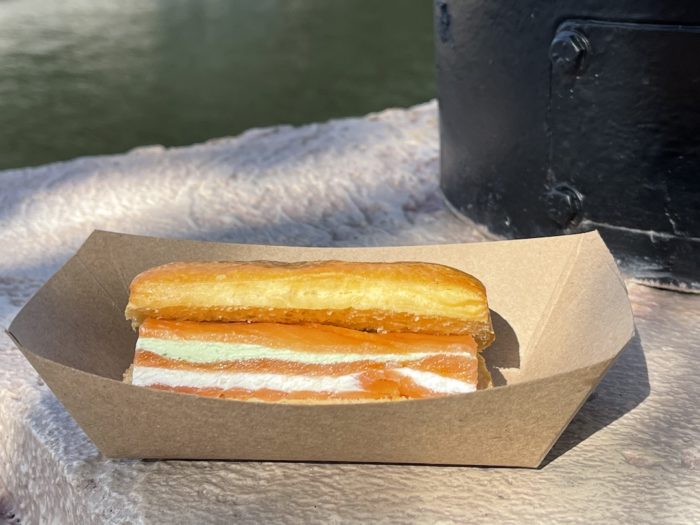 Way better than expected, but still steep at $8.50.
Dinde Forestière, Patates Douces Rôties: Turkey with Bacon, Mushrooms, and Onions in a Mustard Cream Sauce Served with Roasted Sweet Potatoes – $7.25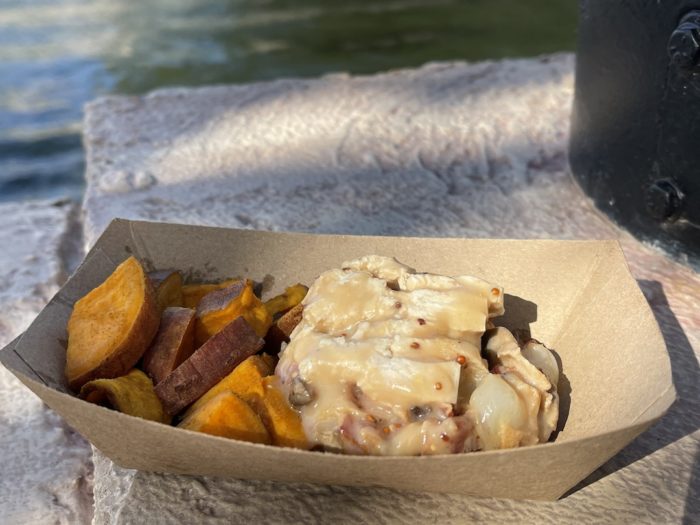 Bûche de Noël Chocolat Blanc, Framboise: Chocolate Christmas Log with Chocolate Biscuit, White Chocolate Mousse, Raspberry Cream, and Chocolate Fudge Coating – $6.25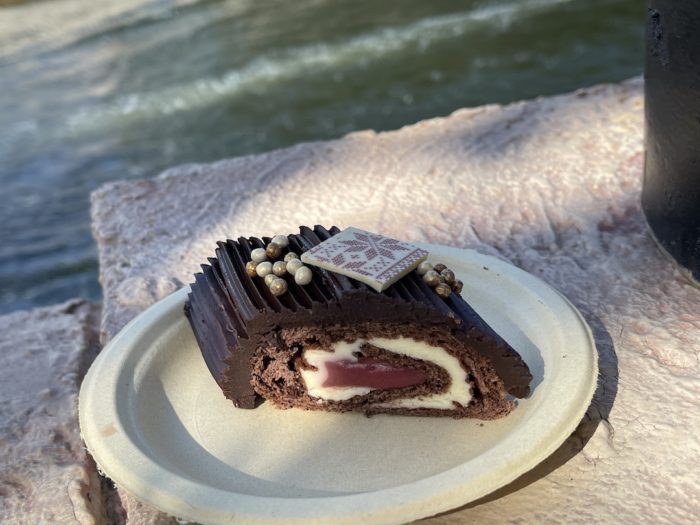 This treat was super sweet and rich. Even though it's small, you may want to share this one.
Mele Kalikimaka
Located near Port of Entry and adjacent to the park's Starbucks location is Mele Kalikimaka which offers a tropical twist on holiday fare.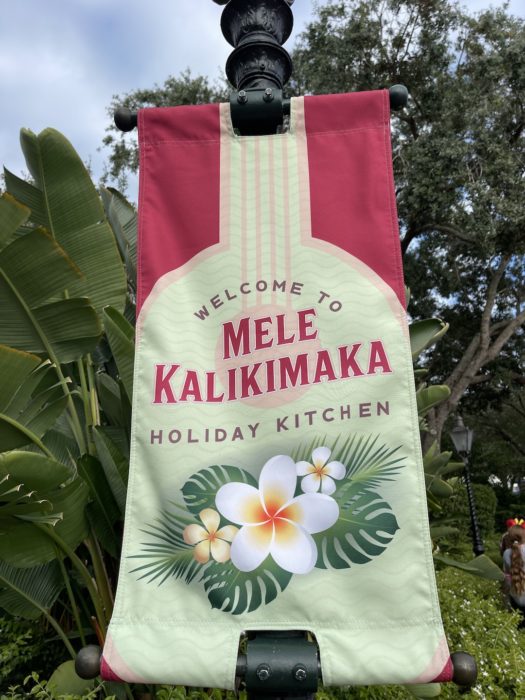 Kālua Pork with Okinawa Purple Sweet Potatoes and Mango Salad – $5.25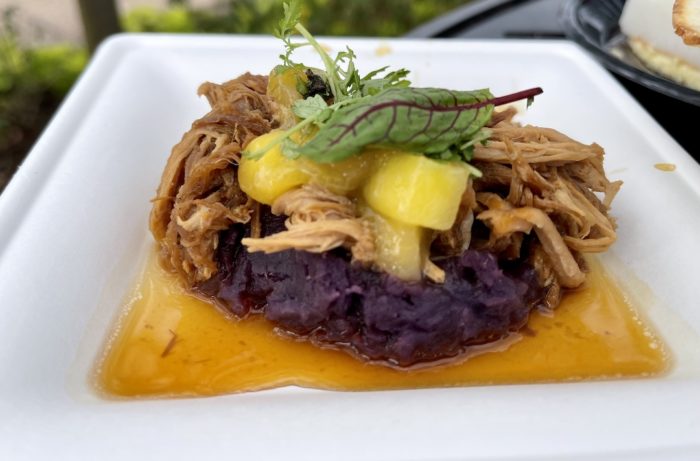 Sweet, tangy, and overall fantastic!
Lomi Lomi Salmon with Tomatoes, Onions, Salmon Roe, Yuzu-Mayonnaise, and Yucca Chips – $6.00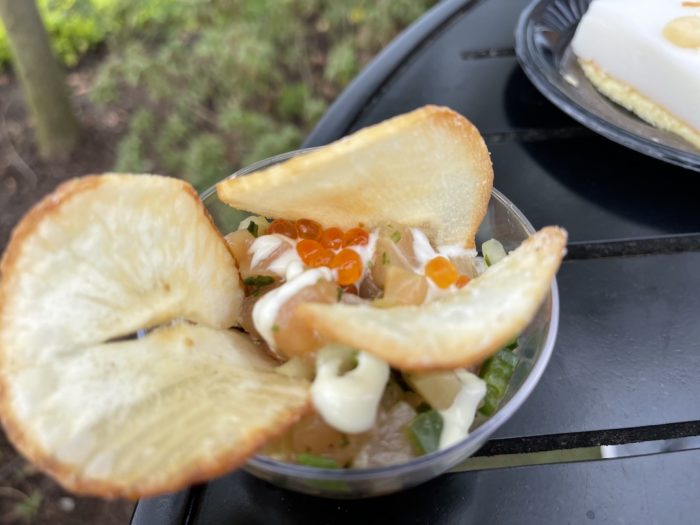 This was so delicious but watch out for the sneaky peppers as they're super hot!
Haupia: Hawaiian Coconut Pudding with Candied Macadamia Nuts and Coconut – $4.50
This dessert was mild and a nice chaser to the spicy Lomi Lomi.
Shi Wasu Holiday Kitchen
At Japan's festival booth, guests can expect sushi, matcha, and even a New Year's dish.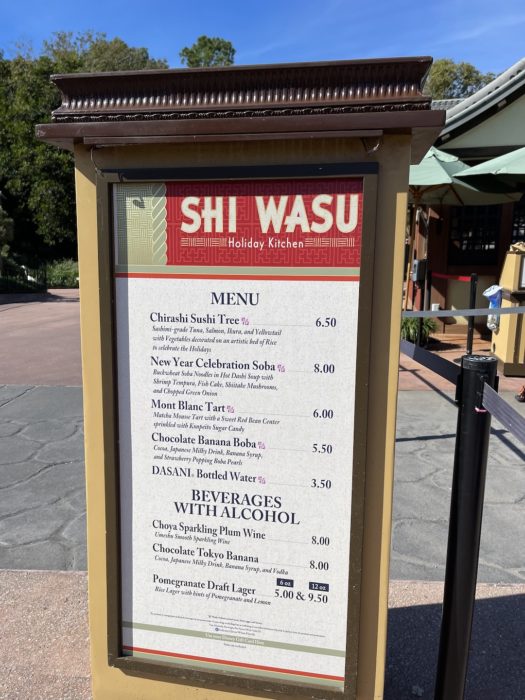 Chirashi Sushi Tree: Sashimi-Grade Tuna, Salmon, Ikura, and Yellowtail with Vegetables Decorated on an Artistic Bed of Rice to Celebrate the Holidays – $6.50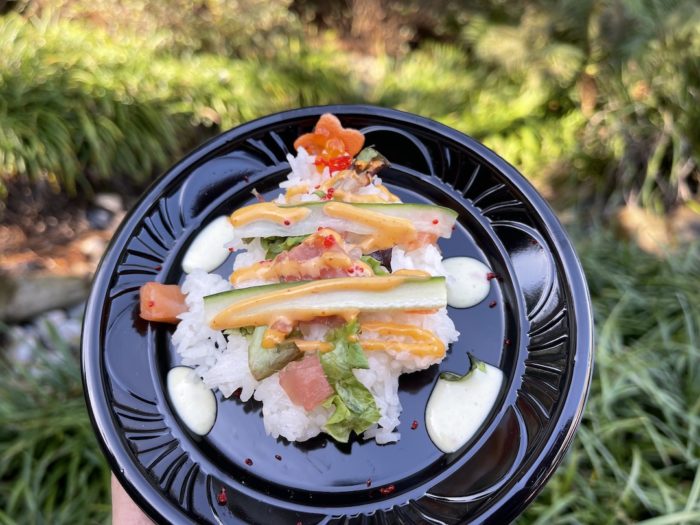 O Sushi Tree, O Sushi Tree? This creative sushi presentation was yummy and spicy!
New Year Celebration Soba: Buckwheat Soba Noodle in a Hot
Dashi Soup with Shrimp Tempura, Fish Cake, Shiitake Mushrooms,
and Chopped Green Onion – $8.00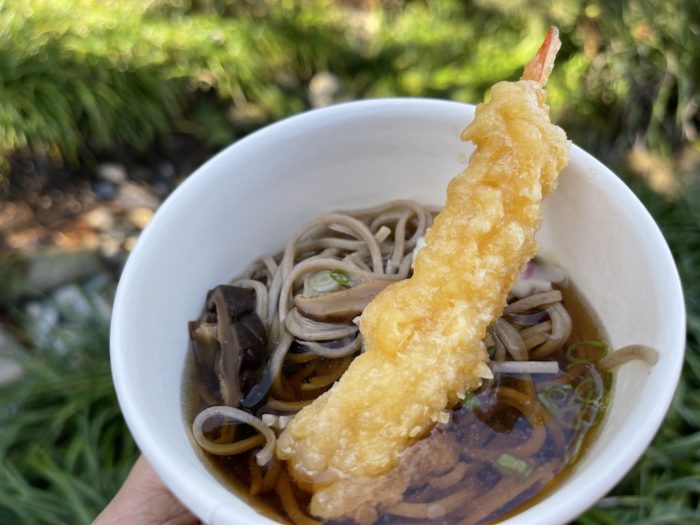 A returning favorite of the TouringPlans team!
Mont Blanc Tart: Matcha Mousse Tart with a Sweet Red Bean
Center Sprinkled with Konpeito Sugar Candy – $6.00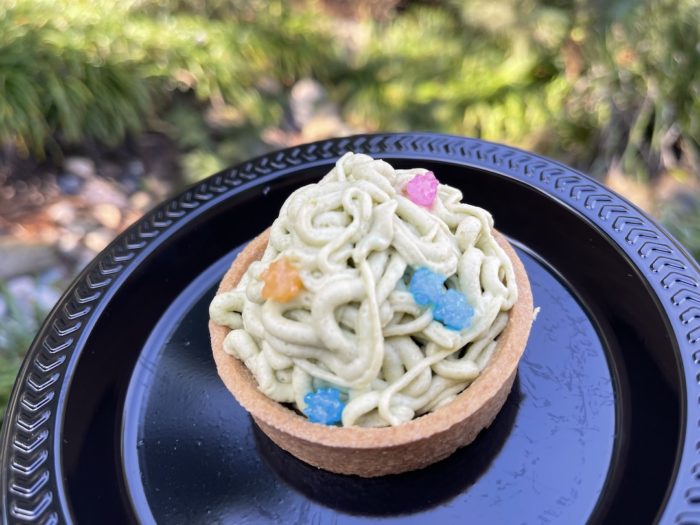 A little heads up. You
must
love Matcha to truly enjoy this treat.
Tangierine Café: Flavors of the Medina
Glad to report that the Tangierine Cafe was one of the team's favorite booths of the festival!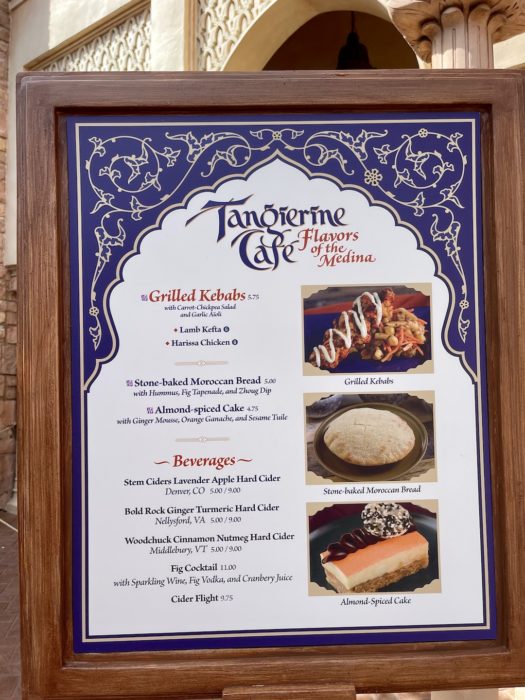 Lamb Kefta or Harissa Chicken Grilled Kebabs with Carrot-
Chickpea Salad and Garlic Aïoli – $5.75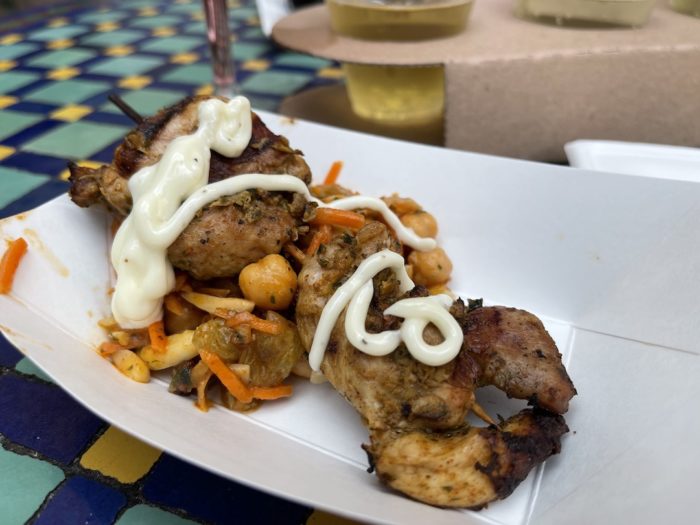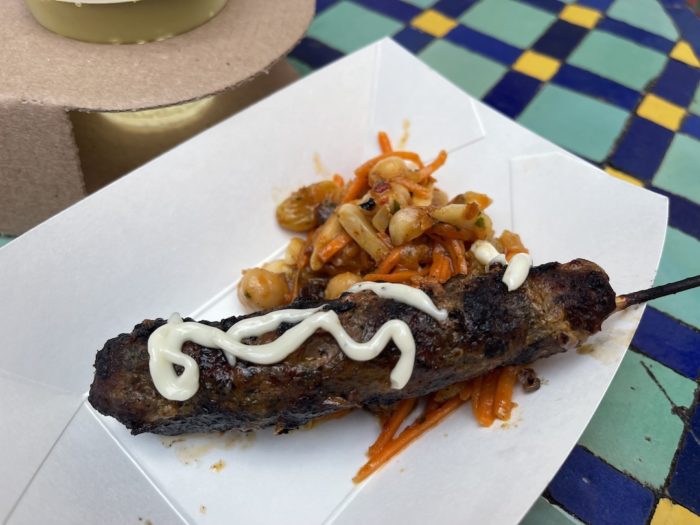 Both the lamb AND the chicken were super flavorful and sooo good!
Stone-Baked Moroccan Bread with Hummus, Fig Tapenade, and
Zhoug Dip – $5.00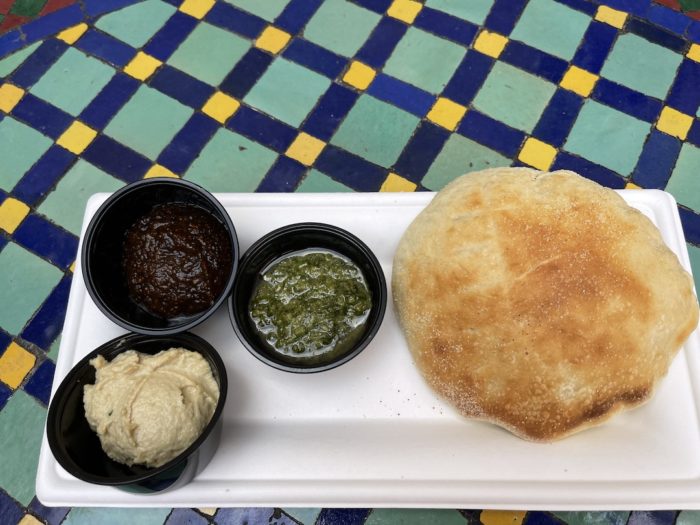 The MVP of this dish is the Fig Tapenade. Just fantastic.
Almond-Spiced Cake with Ginger Mousse, Orange Ganache, and
Sesame Tuille – $4.75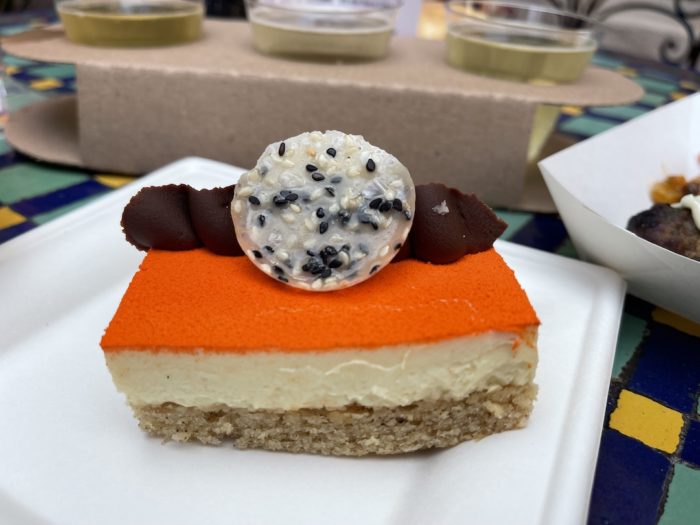 So here's the thing. Italy's festival offerings are typically pricey and underwhelming. Did this year's offerings finally take the booth from naughty to nice?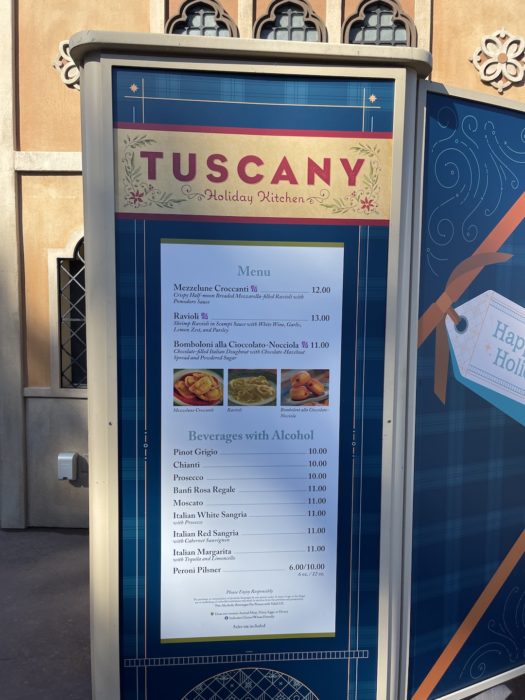 Mezzelune Croccanti: Crispy Half-Moon Breaded Mozzarella-Filled
Ravioli with Pomodoro Sauce – $12.00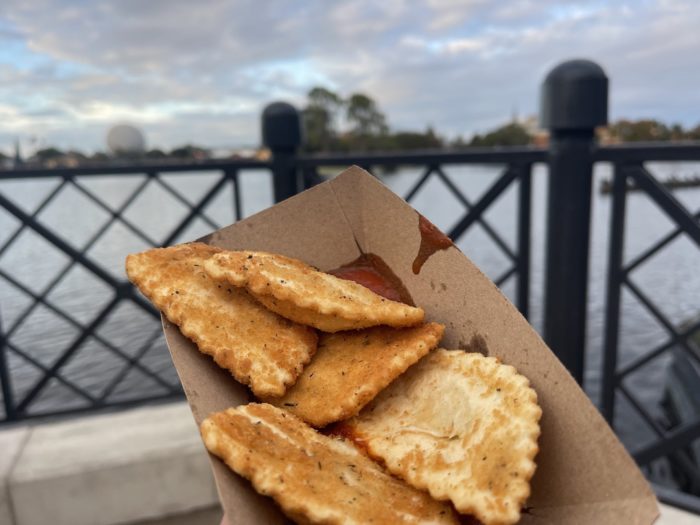 This was fine, but yet again, everything here was overpriced and we can't recommend getting anything here other than water.
Ravioli: Shrimp Ravioli in Scampi Sauce with White Wine, Garlic,
Lemon Zest, and Parsley – $13.00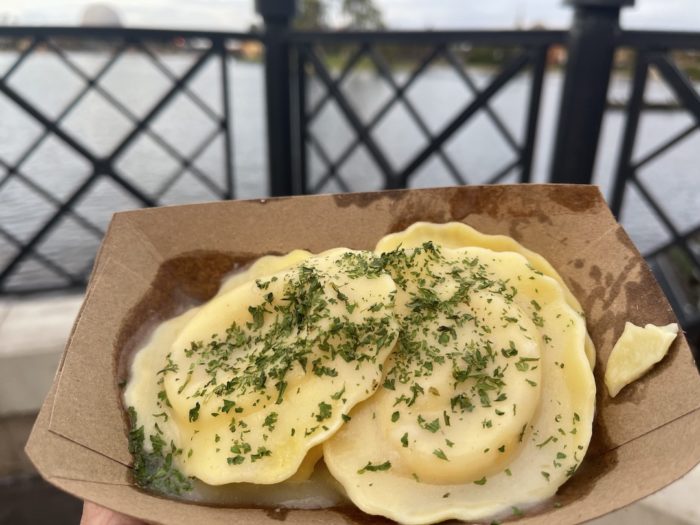 While decent, Chrissy actually saw them rolling in boxes of frozen ravioli. You can buy two entire bags at Publix for the price of one serving.
Bomboloni alla Cioccolato-Nocciola: Chocolate-Filled Italian
Doughnut with Chocolate-Hazelnut Spread and Powdered Sugar –
$11.00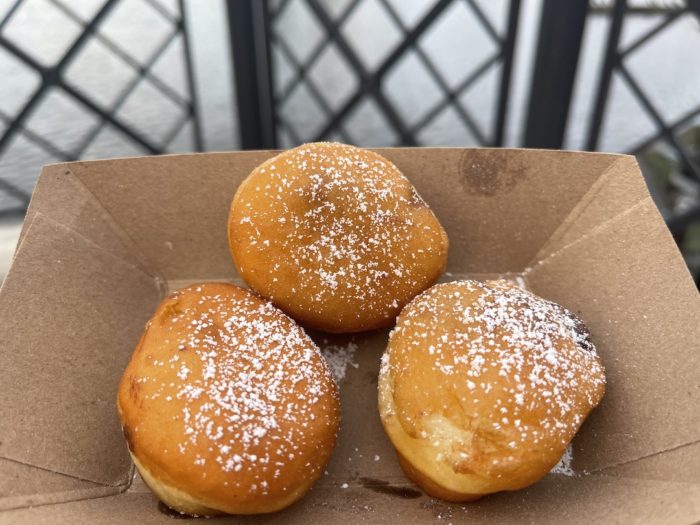 At $11.00, that's $3.66 per donut that are about the same as a Dunkin donut hole. While they're good, they're not worth that price, especially since the donuts at L'chaim are $3.50 for 3.
Yukon Holiday Kitchen
The Canada pavilion's Yukon Holiday Kitchen serves up maple treats and savory eats out of a cozy cabin.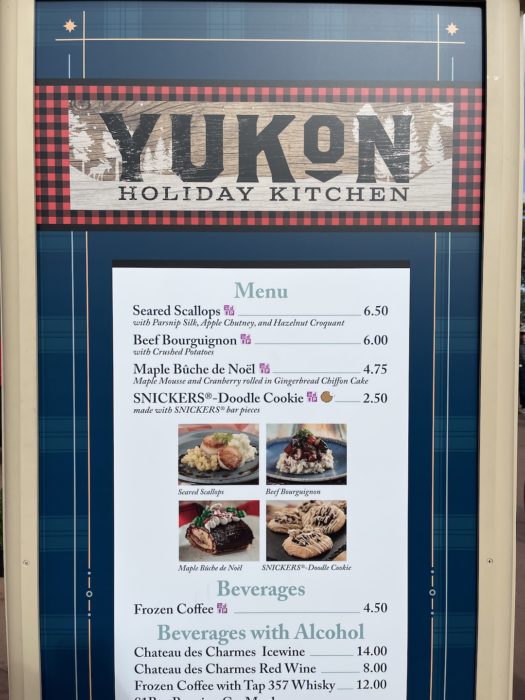 Seared Scallops with Parsnip Silk, Apple Chutney, and Hazelnut Croquant – $6.50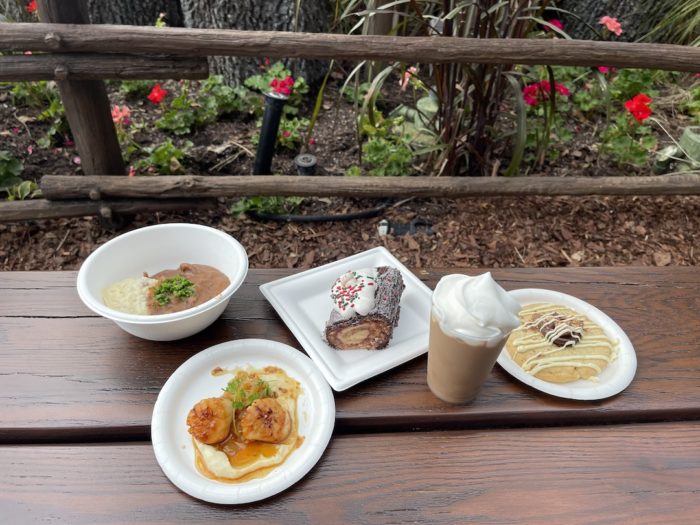 As with most festival booths preparing seafood, you'll probably smell this booth before you see it.
Beef Bourguignon with Crushed Potatoes – $6.00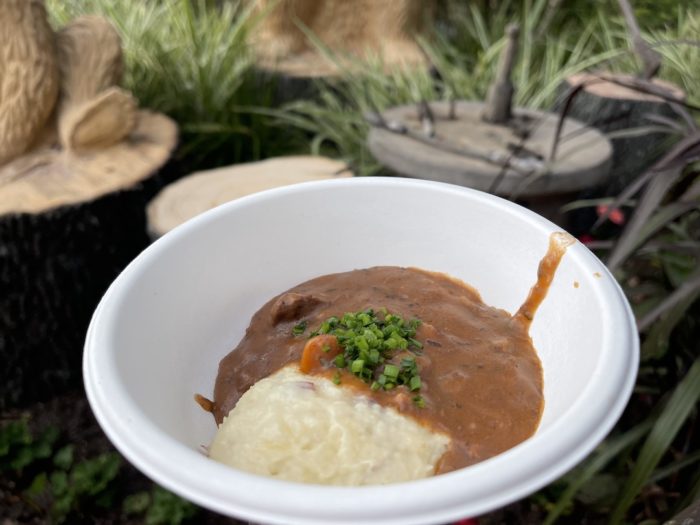 As always, this item was incredible.
Maple Bûche de Noël: Maple Mousse and Cranberry Rolled in Gingerbread Chiffon Cake – $4.75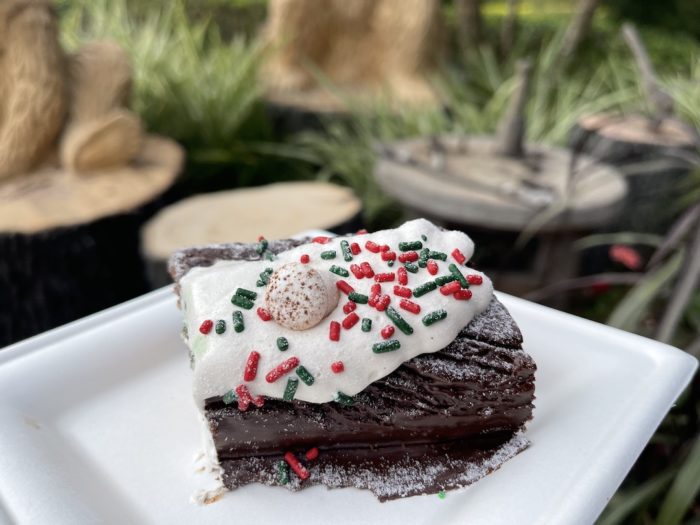 Another reliable classic, Canada's Maple Bûche de Noël never disappoints and is a great value at $4.75.
SNICKERS-Doodle Cookie made with SNICKERS Bar Pieces – $2.50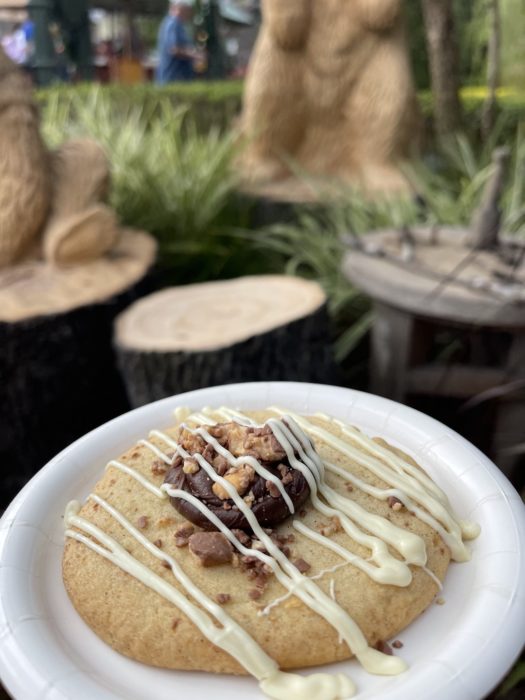 Once again, don't forget to get your stamps for the Holiday Cookie Stroll when getting this cookie!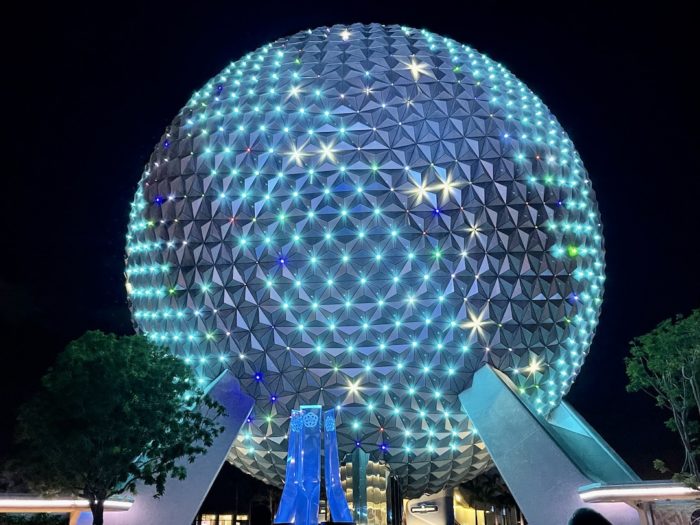 Are you planning to experience EPCOT's International Festival of the Holidays this year? Which item or treat are you looking forward to trying? Let us know in the comments!