Flo's V8 Cafe — Better Know a Restaurant
Next in our "Better Know a…" series, we'll drive by Flo's V8 Cafe, a quick-service restaurant in Cars Land at Disney's California Adventure.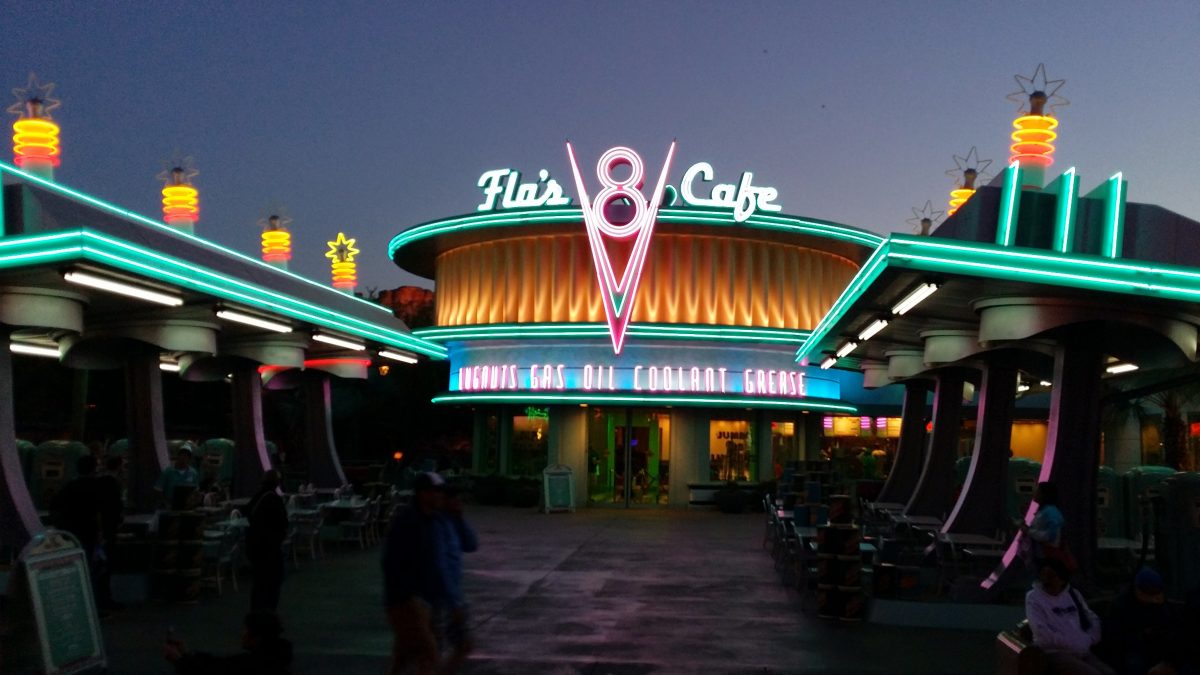 What is Flo's V8 Cafe?
Flo's V8 Cafe is a quick-service restaurant themed to Route 66 in Cars Land that serves Southwestern-inspired American comfort food.
Where is Flo's V8 Cafe
?
Flo's V8 Cafe is located in Cars Land, is an iconic fixture in the area, and will be tough to miss once you're near it. It sits near the end of the street on your right-hand side before you reach the entrance to Radiator Springs Racers; consult the map below for the fastest path from the park entrance.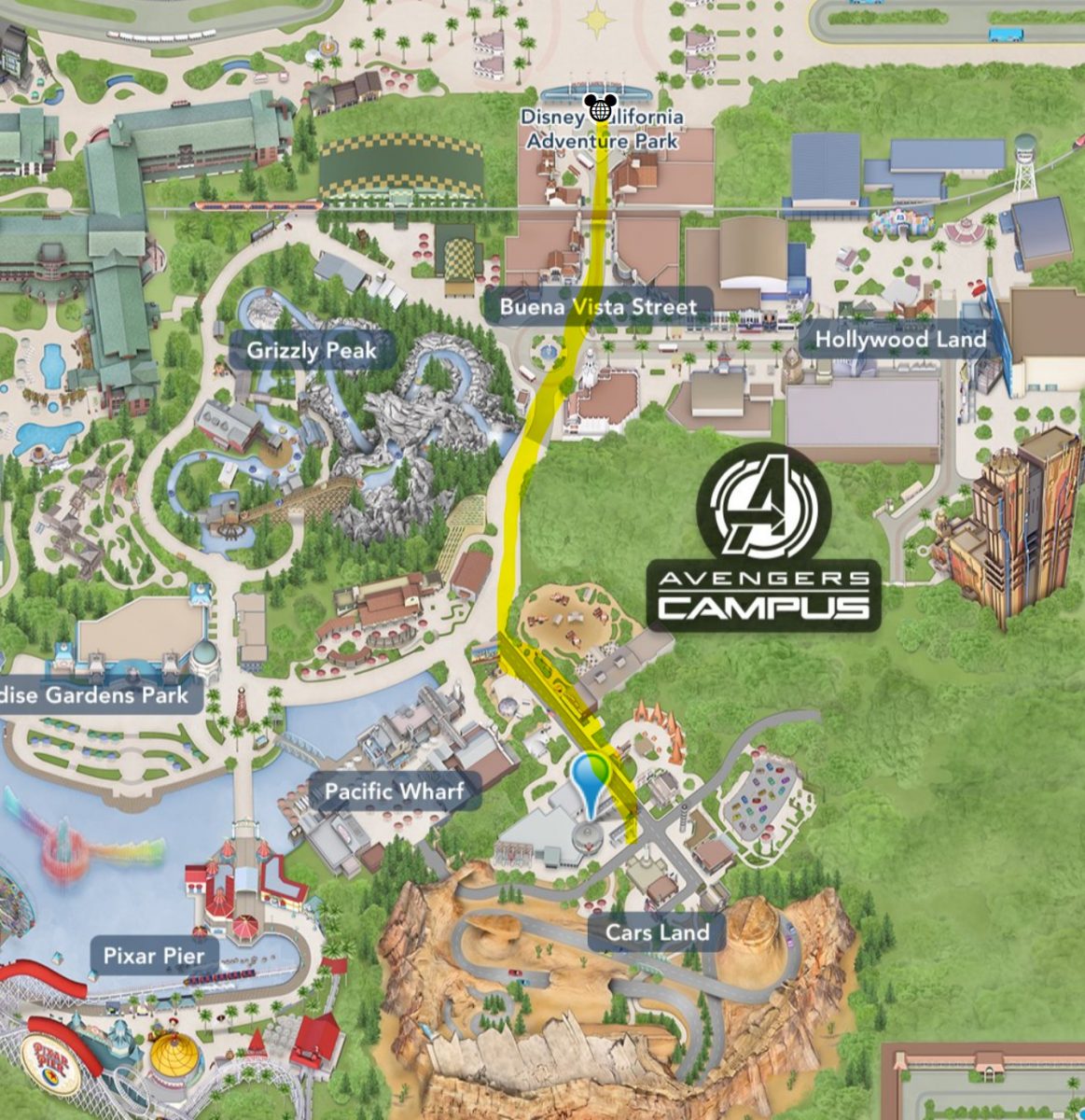 What You Need to Know About the Menu at Flo's V8 Cafe
Flo's V8 Cafe serves American comfort food classics like pot pie, fried chicken, and pulled pork sandwiches, many with a hint of Southwestern flair thrown in, like the use of chipotle in the BBQ sauce for the pulled pork. It has a fairly standard kids menu, serving chicken tenders, mac and cheese, and sliders. Flo's also features milkshakes, and has a breakfast menu that includes a classic American breakfast and tamales.

What the Dining Experience Is Like at Flo's V8 Cafe
The decor at Flo's is reminiscent of a roadside diner, with classic black and white tile, chrome, and neon. There is lots of Cars-themed decor sprinkled throughout, including memorabilia featuring Flo and the Motorama Girls, and Doc Hudson's early days as a racer. All in all, it's very well done. You'll stand in line to place your order and then receive your food and seat yourself. Flo's is quite large, and there is ample seating indoors and out. The outdoor seating on the back patio offers a great view of Radiator Springs Racers. Flo's does offer mobile ordering.
What are Some Items to Target at Flo's V8 Cafe?
The food at Flo's is quite good in general, by quick-service standards, but the fried chicken and pot pies are stand-outs. If you're there for breakfast, try the Brioche French Toast with salted caramel sauce and bananas.
What You Need to Know About Accessibility for Flo's V8 Cafe
Flo's V8 Cafe is fully accessible and should not present any unique challenges for visitors in wheelchairs or ECVs. Guests with allergies should ask about allergy-friendly options, which you can preview here.
Does Weather Affect Flo's V8 Cafe
?
There is significant seating both indoors and out, and the outdoor seating in front is generally covered. Shade and protection from rain is more scarce in the patio seating area out back.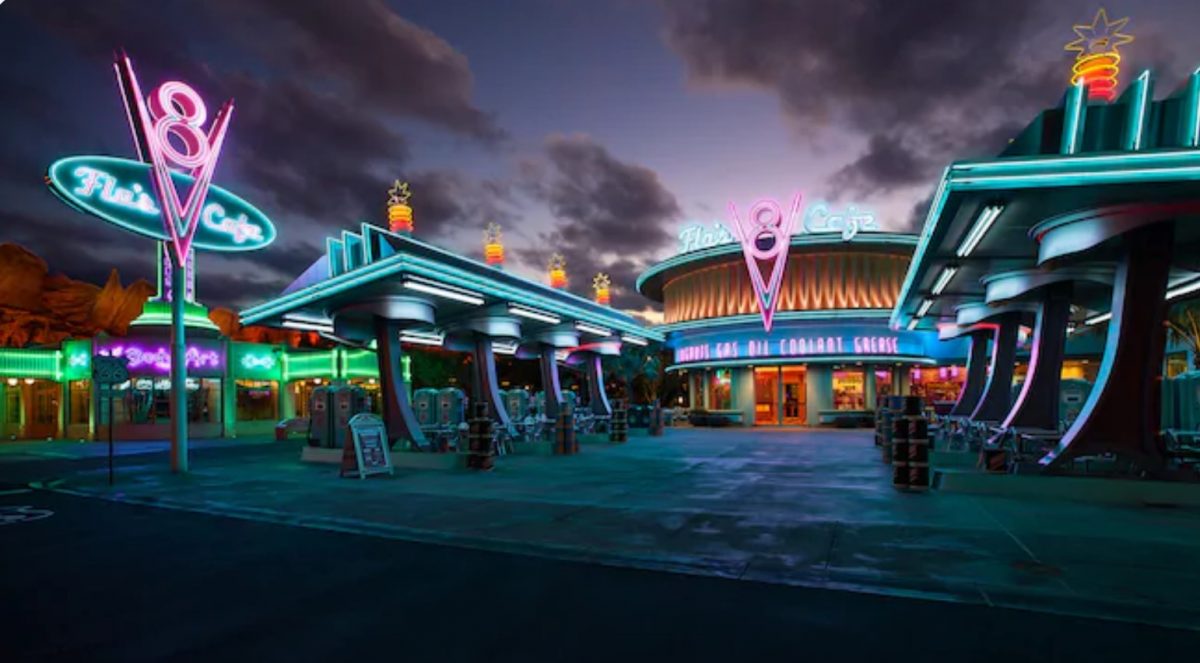 What is a Good Time to Visit Flo's V8 Cafe?
Flo's is the largest eating establishment in Cars Land and can accommodate large crowds, but as with all restaurants, eating at off-times will guarantee you the shortest wait. A late lunch in early afternoon is a good time to target.
Are you a fan of Flo's V8 Cafe? What's your favorite dish? Let us know in the comments!