Is Kona Cafe's DIY Dessert Flight a Great Idea or What?
While Disney buffets are on hiatus and those buffet locations that have reopened are family style, there have been some winners and losers. But one thing that has consistently been disappointing is the dessert presentation, where a plate of small treats has to be brought out to be split among the whole table. (For example, see our reviews of Cape May Cafe and Crystal Palace.)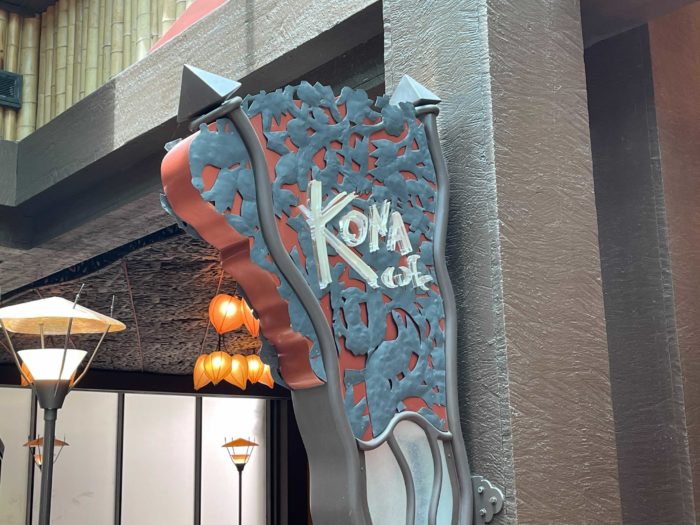 Over at Kona Cafe at Disney's Polynesian Resort, dining is a la carte, and so desserts are individual options. Usually the dessert menu is priced such that budgets (and portion sizes) dictate that one dessert per person is all you can eat. Today, we noticed something interesting available on the Kona Cafe to-go mobile order menu: $5 sampler-size dessert cups.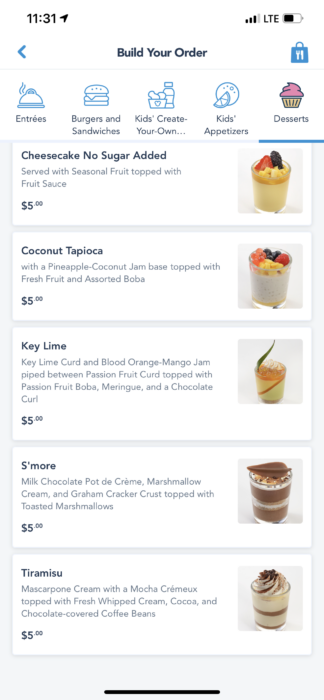 This is a great option for someone who just wants a little dessert to end their meal, or for those who can't decide–now you don't have to. You can build your own dessert flight. Flavors include a No Sugar Added Cheesecake, Coconut Tapioca, Key Lime, S'more, and Tiramisu.
Chrissy decided to take one for the team and got the Coconut Tapioca, Key Lime, and S'more.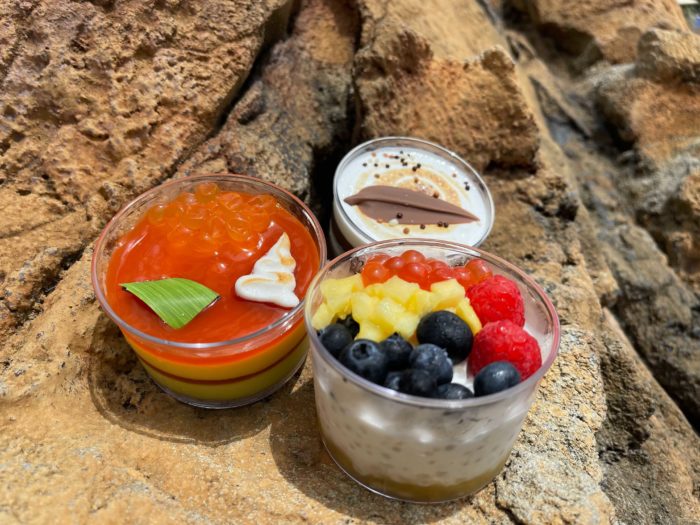 These are the perfect small treats to end a meal–or to order for a sampler snack. The flavors were delightful, the presentation was beautiful, and it was just enough.
Here's the details from Chrissy:
Coconut Tapioca (with pineapple-coconut jam base, topped with fresh fruit and assorted boba): This is fruity, beautiful, and not too sweet. How was a to-go dessert prettier than what we got at Cape May?! This tasted 50x better and was only $5.00 and big enough to share!
Key Lime (key lime curd and blood orange-mango jam piped between passion fruit curd, topped with passion fruit boba, meringue, and a chocolate curl): This dessert had all the elements of a perfect, piquant pie, but the smaller size means  you can eat it all without feeling guilty.
S'more (milk chocolate pot de creme, marshmallow cream, and graham cracker crust, topped with toasted marshmallows): While the other desserts were not that sweet, this was super sweet. Thankfully it wasn't the "I can feel the sugar on my teeth" sweet, but a fluffy and mouthwatering sweet. This was gorgeous and delicious, with the perfect amounts of each layer of chocolate, cracker, and marshmallow. I'm already trying to figure out how to make these for July 4th.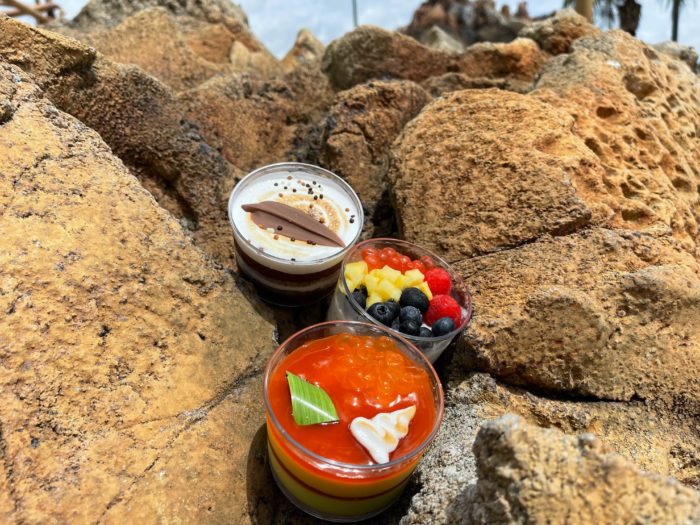 Disney, if you're listening, can you roll out this idea of "build your own dessert samplers" at all your table-service restaurants? (Sincerely, all of us!) P.S. Even if you can't roll this out everywhere, if it is possible for the restaurants with to-go to offer it, that would make us so happy. This was such a great idea!
Also while Chrissy was at the Polynesian, she stopped by Capt. Cook's to see what was new, and found this limited-time treat: It's our buddy Stitch all ready for his special day on 6/26.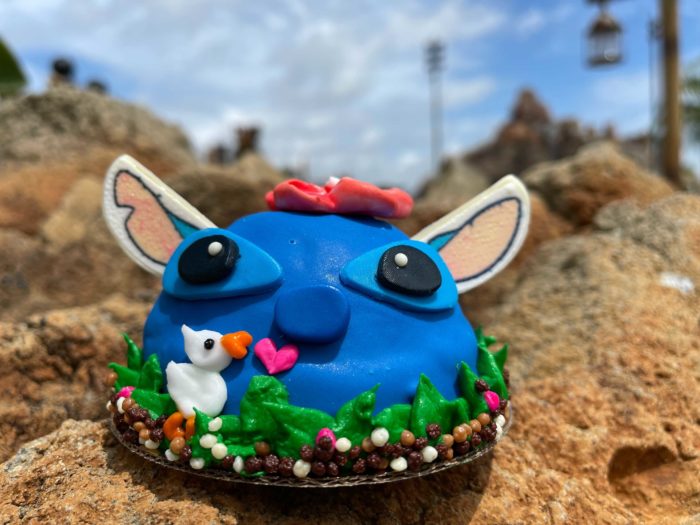 This chocolate dome cake with white chocolate mousse isn't for the faint of heart. It is incredibly sweet and something that would be good to split. (Although cutting it open–just a little creepy.) This treat is $5.99 and while adorable, we still prefer the flavors on the $5 treats above.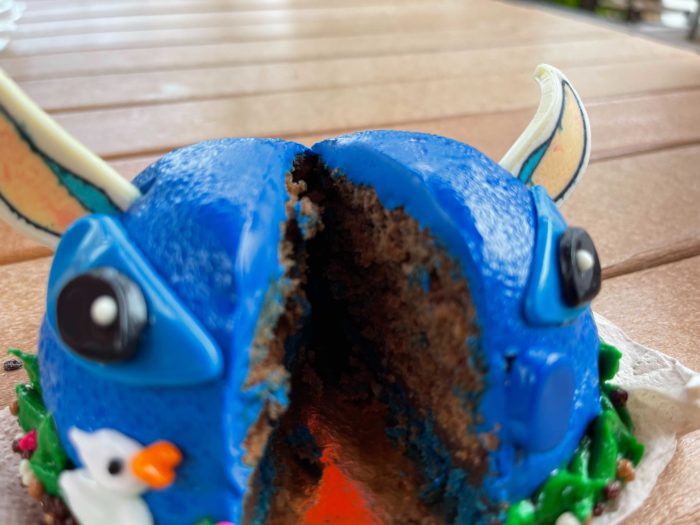 Which of these treats would you be most excited to try? Do you think that a dessert sampler option would be amazing at other Disney restaurants? Let us know what you think in the comments.