Eat This, Not That – Personalized Quick Service Advice for Walt Disney World
If you're a regular Walt Disney World visitor, you probably have your favorite spots to eat. I love grabbing a waffle sandwich from Sleepy Hollow and eating by the castle. Or picking up a pastry from Les Halles for dessert as we finish up a stroll around the World Showcase. And if I'm eating lunch at Animal Kingdom, you will almost always find me at Flame Tree Barbecue. Sure, it'd be fun to branch out and try new things. But I tend to stick to my comfort zone. I could easily pull other highly-rated counter service spots. But that just tells me what everyone else likes. What about what I like?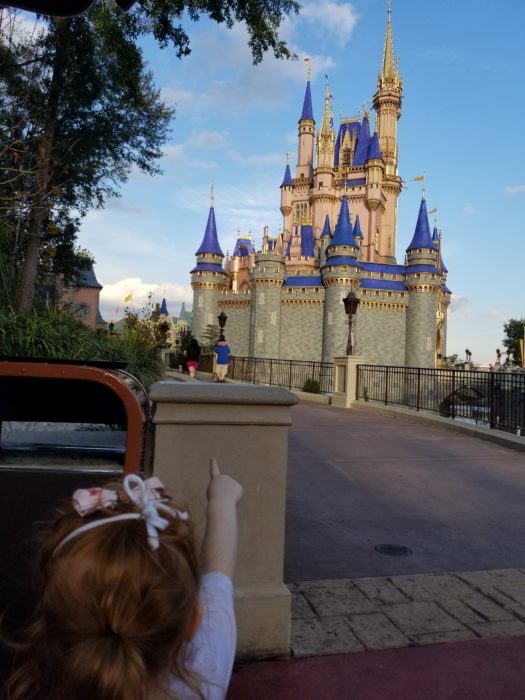 Good news – I have data about me! I know what I already like. And if you've visited WDW before, you have that same data about you. Wouldn't it be cool if we could use our own data to find some semi-personalized recommendations about what we might enjoy if we tried it on our next visit? Today we'll look at some of the most highly-rated quick service locations and see what you should (or shouldn't) try next if you like those spots.
Explain the Math!
Here's your fancy term for the day: conditional probabilities. A conditional probability is the chance of something happening, given what you know about a prior event or outcome. So in our analysis today, that "prior outcome" is whether you liked a certain counter service location. We'll use that information to calculate the new chance that you'll like some other location.
So what do we need to calculate? First, we calculate overall satisfaction at every counter service spot at WDW. That's our base case. If we know nothing about you, those overall averages are going to be our very best guess about what you might or might not like. I get those from every single WDW post-visit survey that gets submitted through TouringPlans.
But now let's say I do know something about you. As soon as I get one data point about you, that changes everything. Because now I can filter my overall data to be more similar to you. For example, if you like Pizzafari (don't point fingers here, I know there are some of you out there), I can pull surveys for just people that like Pizzafari. Now you might trust the results more, because the satisfaction scores at every other restaurant will be coming from other Pizzafari fans like yourself. You can ignore the taste of all of those Pizzafari haters.
I pulled conditional satisfaction scores for every single counter service location, given that you gave a thumbs up to any other counter service location. There were 106 counter service spots in my list. So that means I pulled 11,236 different satisfaction scores. I did 11,236 comparisons against the overall satisfaction scores to see if they were significantly different. If it wasn't significantly different, no big deal. That means your Pizzafari fandom doesn't impact whether or not you're likely to enjoy Restaurant X. But if it does, then we know something interesting. What are the two types of interesting things we could find out?
Positive Correlation: If I like Restaurant A, I am significantly more likely to enjoy Restaurant X. This doesn't mean I'm guaranteed to like it. I'm just more likely to enjoy it than the average WDW visitor. These will show up under "Eat This".
Negative Correlation: If I like Restaurant A, I am significantly less likely to enjoy Restaurant Y. This doesn't mean I will hate it. I'm just less likely to enjoy it than the average WDW visitor. These will show up under "Not That".
Animal Kingdom
Hollywood Studios
EPCOT
Magic Kingdom
Disney Springs
Resort Dining
What Does This Mean For You?
We tend to analyze things like overall average satisfaction a lot around here. But no human is exactly average. We each have unique tastes. And just like any other data, satisfaction data becomes more powerful when you put it into context and turn it into actionable information. In this case, the context is what you know you already like.
Any two dining locations could correlate for any number of reasons. Maybe they have similar atmosphere. Or convenient locations. Perhaps they both serve macaroni and cheese, which is the only meal your toddler will eat after a long and tiring day. And sometimes we might identify correlations that we just struggle to explain. That's why it's fun to pull these numbers and then discuss to see what we can figure out together.
Since I pulled all of the highest-satisfying locations at each park for this post, PizzeRizzo shows up a lot in what to avoid. But even that is useful information. It typically appears in a list with Pizzafari and Cosmic Ray's and Restaurantosaurus, etc. So if your family enjoys those places, you know what to stick to.
Did any of the correlations here surprise you? Do you have a personal favorite that doesn't show up in the post, but you'd like to know the correlations? Let us know in the comments! And stay tuned for table service recommendations on Saturday.