REVIEW – Kona Café To-Go Offers Great Value and a Tropical Escape
It's been five months since mobile ordering from Kona Café rolled out, and we're still in love. Construction may loom outside the Great Ceremonial House, but Disney's Polynesian Resort is still a wonderous tropical escape. Anyone can order to-go via mobile ordering from Kona Café. Consider taking a break from your busy Magic Kingdom day and hop aboard the boat to enjoy a relaxing lunch or dinner.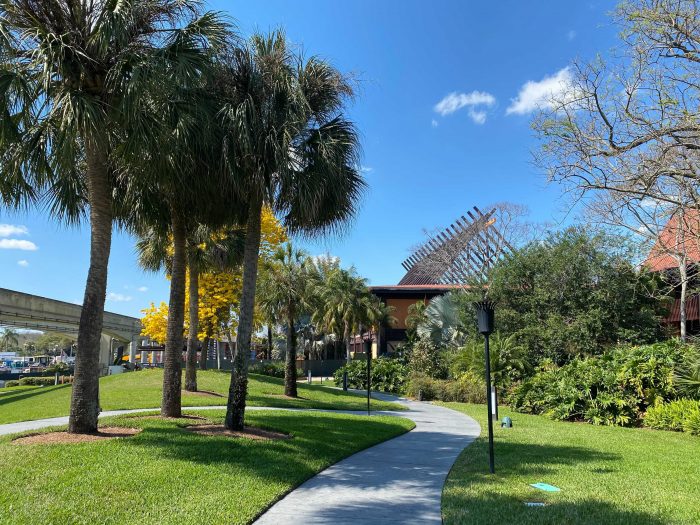 Besides the beautiful atmosphere, there are a few items that offer some value on the menu at Kona Café. With the lack of the Disney dining plan you may be looking for creative way to stretch your Disney dollar when dining. Our team loves ordering from the kids menu as a creative way to save some money.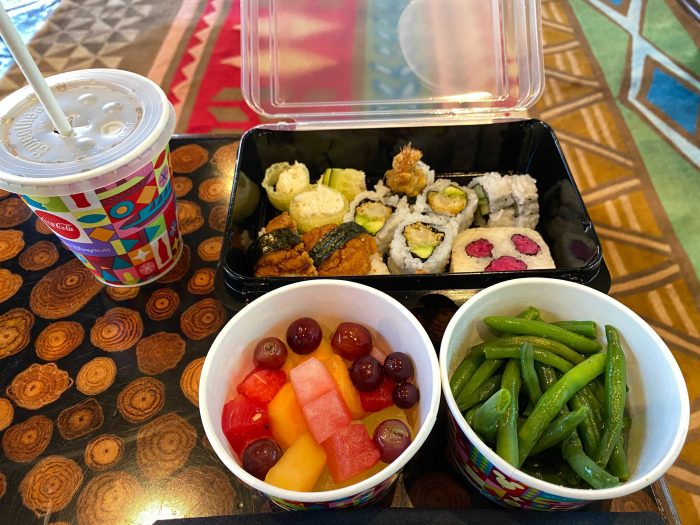 Here's two of our favorite value-friendly meal choices at Kona Café to-go:
Vegetable Bowl – Jasmine Broth, Glass Noodle, Pineapple Tofu, Umami Tomato (Plant-based) – $21.00
Kids' Sushi – Served with choice of two (2) Sushi Roll Selections and choice of beverage and two sides – $10.00
With these two dishes combined you'd have plenty of food for two adults. Granted the kids' sushi is not traditional sushi and geared towards kids with Cucumber-wrapped Crab Roll, a Chicken Nugget "Nigiri", a Shrimp Tempura Roll, a Cucumber Roll, and a piece of Mickey Sushi. Although this is kid-friendly sushi, adults could have some fun enjoying it too.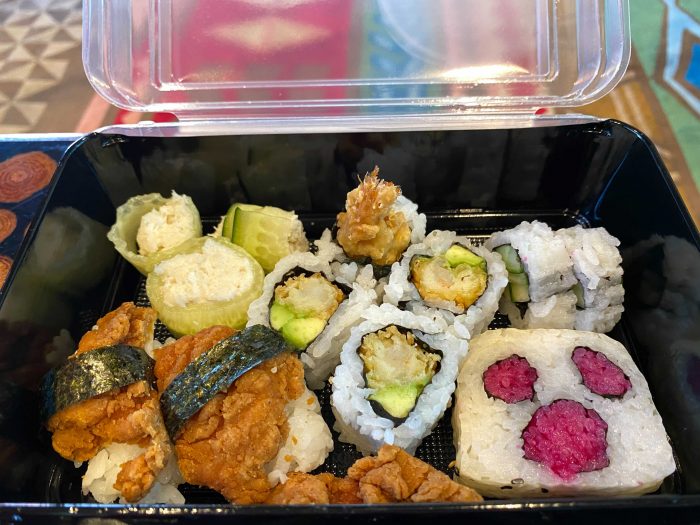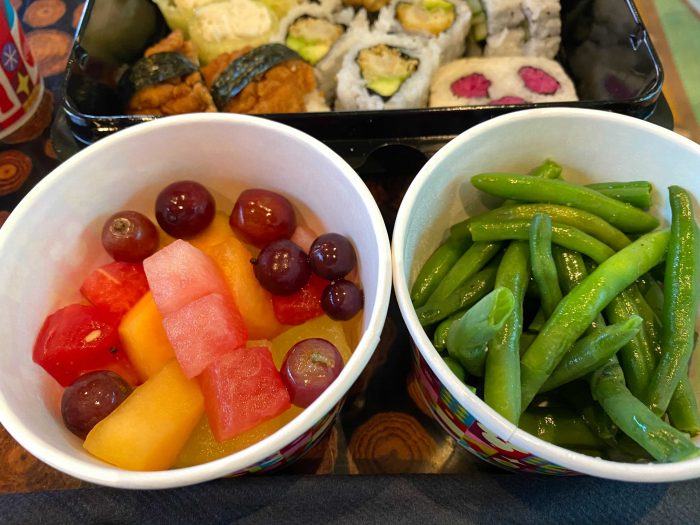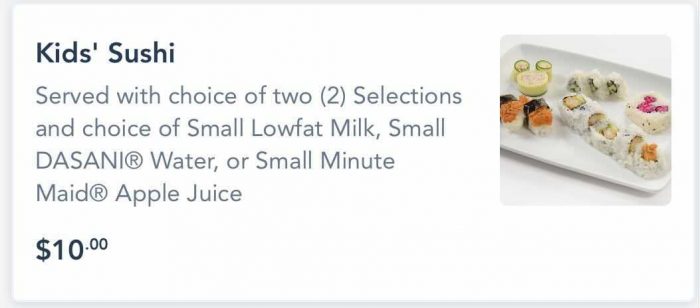 The menu also says that it includes two "selections" referring to the choices for sides. The kids sides are a generous portion and the choices are fantastic. Choices include: green beans, yogurt with strawberries, fruit cup, chicken noodle soup, or garden salad. You can select two sides; we chose the fruit cup and green beans.
The Vegetable Bowl is twice the price of the kids meal, and certainly more sophisticated. Disney uses pineapple marinated tofu in a dish at Disney's Hollywood Studios too, and in Kona Cafe's instance it is sweet and crispy, and served to the side when you order it to-go so it is not soaking in the bowl getting soggy. The Jasmine Broth and Glass Noodles make this a bright, vibrant dish.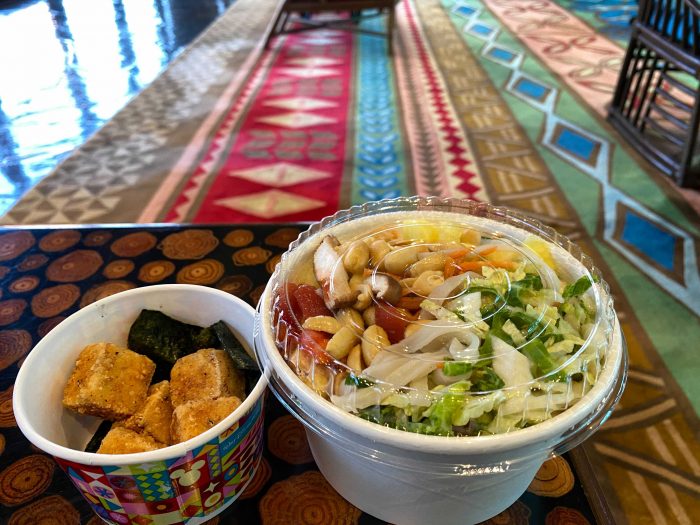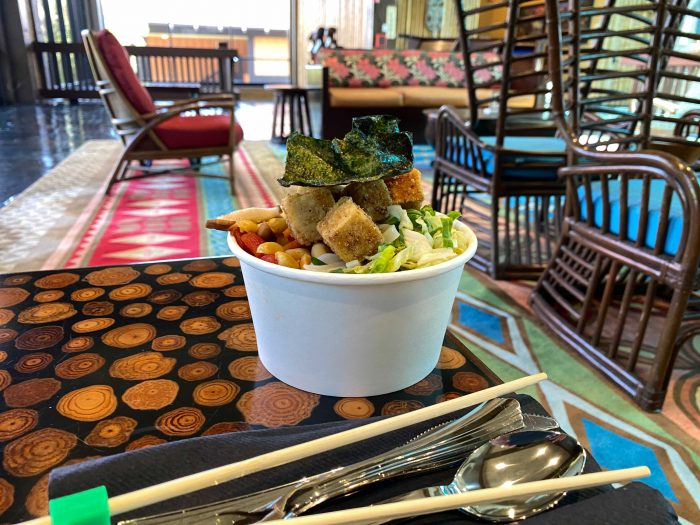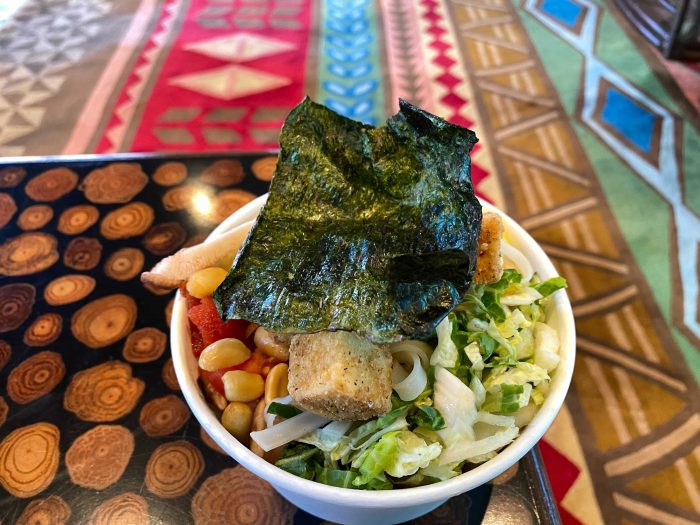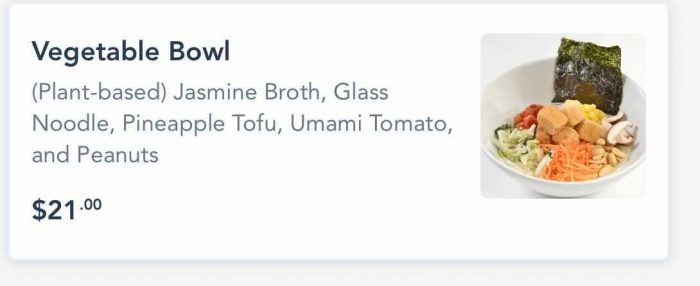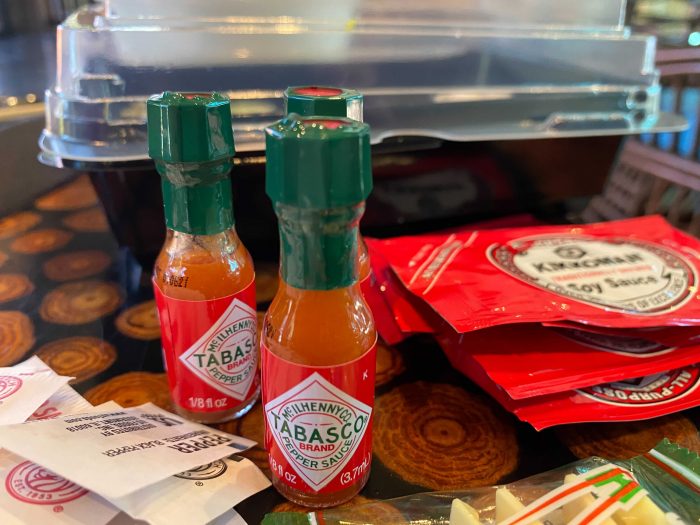 We have ratings and rankings for every Walt Disney World restaurant. Our subscribers give Kona Café a 90% thumbs up rating and it is ranked #29 out 105 table service restaurants.  If you're looking for a special dinner, consider ordering to-go from Kona Café then grab a spot for the Electrical Water Pageant. No matter the reason you choose to dine at Kona Cafe, you can add these two meals as a value-conscious reason to say "aloha!"
Have you discovered a great-value in a Disney kids meal? Let us know in the comments.