The Magic, The Memories, and Merch! – Disney Outlet Store Update for SEPTEMBER 2020: The Orlando Outlets REOPEN!
Welcome to the latest edition of The Magic, The Memories, and Merch!, the longest running monthly look at the Disney Outlet Stores in Orlando.  We have "Bargain" Ben Wszalek and "Nominal" @Nitro230 on the ground in Florida at the Outlets (addresses for both stores are at the end of every report) and we are here to give you the Outlet Report you really want totally deserve. Of course Christela "Clearance" McC is also here with a look at some Outlet items from out in California.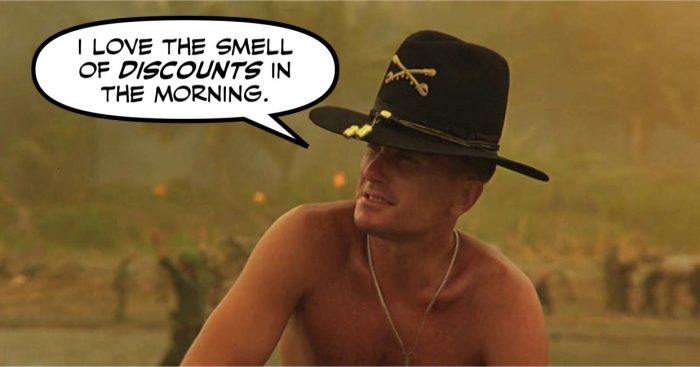 Yes, the Orlando Outlets are open!!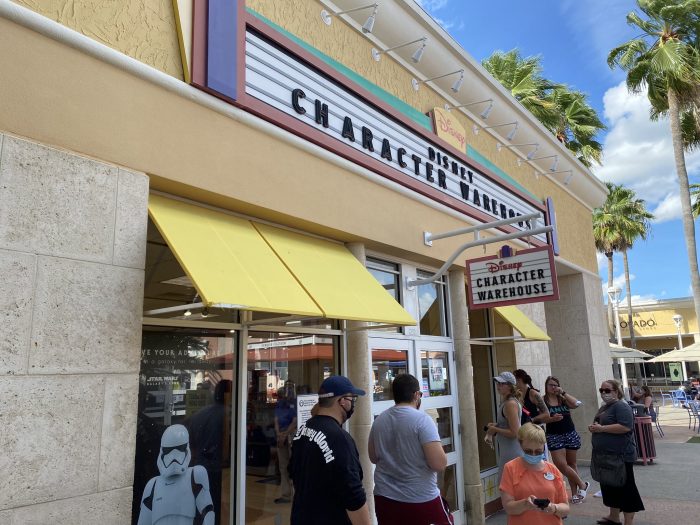 Depending on the time of day, you may have to wait outside the store in a social-distance spaced queue.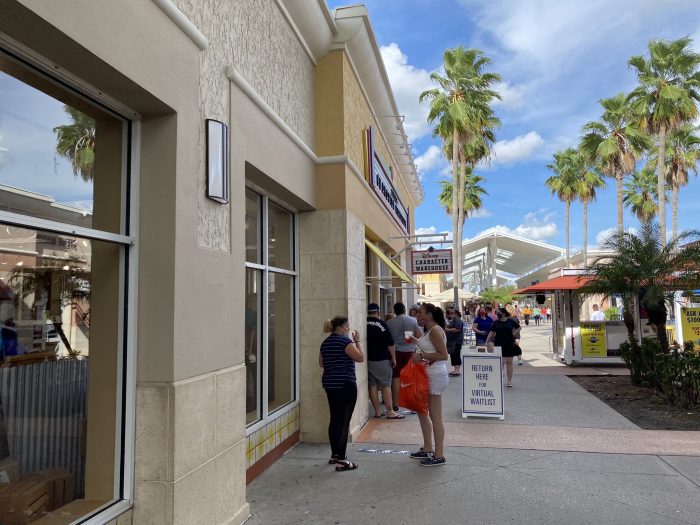 Here are the new procedures at the Disney Outlets. When you arrive you hop in a short queue to check in with a Cast Member.  They take your first name, last name, and phone number.  The system sends you a single "test" text that they ask you to confirm you received before you leave them.  The Cast Members do not give a wait time, but when we asked they guessed an hour and a half.
Then you wait…….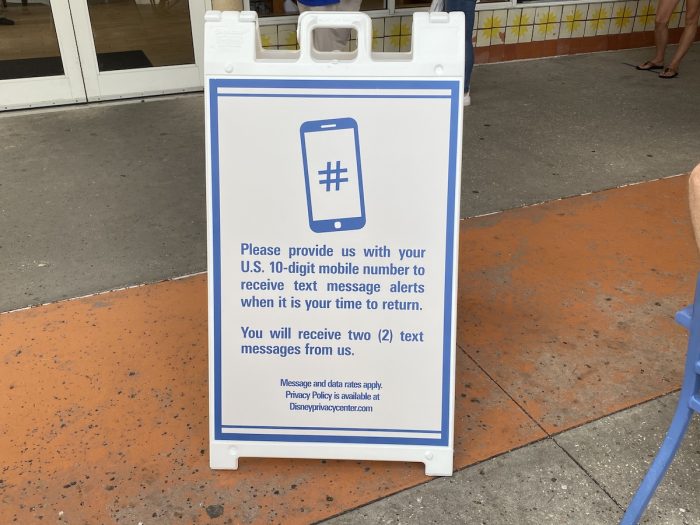 Once you get your text, you return to the store and hop in the return queue for a short wait until it is your turn to enter. When the Outlets first reopened, there was a mad rush of demand and the eBay resellers were out in full force (we'll get to that later) and you were regularly seeing waits of an hour or more. However, there have been several times in the weeks since the Outlets reopened that there was no wait to get into the store, or just a minimal wait like 5 minutes. The general rules for crowds are similar to what they were before the Outlets closed; weekdays are are almost always less crowded than weekends, and there is almost never a crowd late in the day.

Once inside the store there has been a major change as well. There is a Orange County police officer watching over things. Since the parks have reopened, there have been several guests trying to go "viral" by confronting Cast Members over things such as having to wear a mask. These obnoxious guests  put the  front line CMs in an awful position, and thankfully Disney did a good job to diminish that type of non-sense at the Outlets by having a police presence.
The officer was stationed at the section of the Disney Outlet where previously they sold tickets to the parks. The sign below probably has the line "BUY YOUR TICKETS HERE!" taped over. This is the Outlets, so it stays in theme that they didn't have enough tape to cover the whole line.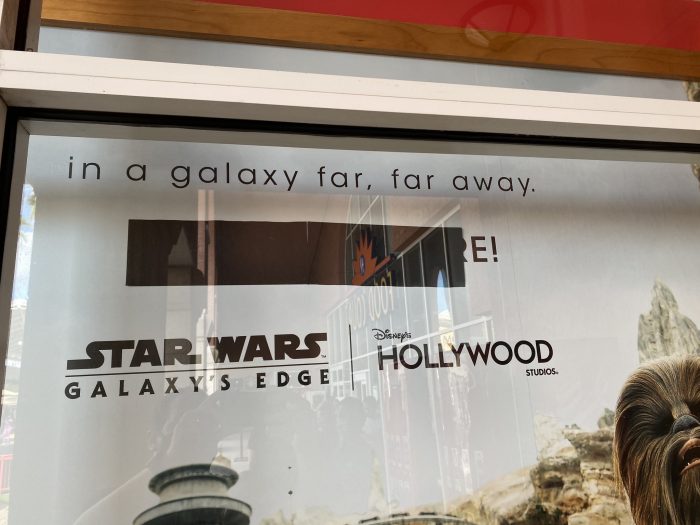 Speaking of rude people trying to go "viral," while for the most part guests returning to the parks and resorts have been exceptional, there have been cases of just awful behavior. Last week a self-proclaimed Disney "expert" posted that she read the menu at Via Napoli wrong and was shocked to discover a bill of $50. After using their Annual Passholder discount to lower the check by 10%, she then proceeded to give a tip of ZERO to the server, writing on the bill that the price was outrageous. Immediately afterwards, this "influencer" photographed herself buying snacks and drinks at various Food & Wine stations across World Showcase.
Can you imagine, with all the things going on not just in the world, but specifically the Orlando economy, stiffing a server because you made a mistake? Whether you agree or disagree with the concept of tipping in America, these servers work at jobs with artificially low wages because tipping is expected. At almost all table service restaurants, servers also "tip out" based on their gross sales. This money goes to bartenders, food runners, bussers, and other people involved with getting the meal to your table. A server has to "tip out" no matter what, so when you stiff a server and have this fictional scenario in your mind that you're going to be carried out on people's shoulders to applause like the end of Rudy, instead you're forcing an already underpaid person to take money out of their pocket to cover the "tip out" because it's based on their sales, not their tips.
Thankfully, there are still some great people in the world, such as another guest who started a GoFundMe to raise some money for the server which the so-called Disney Influencer stiffed.
Okay, end of rant. Had to get that out of my system though because I've seen guests treat Cast Members at the Outlets horribly and the mere presence of a police officer in store brought that to a halt. You can tell a lot about someone by how they treat front line Cast Members, servers, and other people who they don't "have" to be nice to.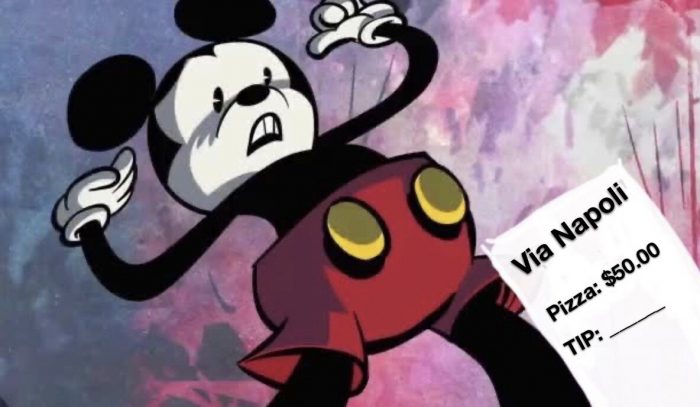 ANYWAY, enough jibber jabber! Ready to see what we we found? Alright, let's go!
First up is a metric ton of Funko Pops featuring the character Redd from the Pirates of the Carribean attraction. One interesting thing about the Park Exclusive Funkos is that almost all of them have a huge line of guests trying to buy them when they debut. However, almost all of them have had to be given huge discounts at the Outlets to get rid of them. Redd was originally $19.99, now $6.99.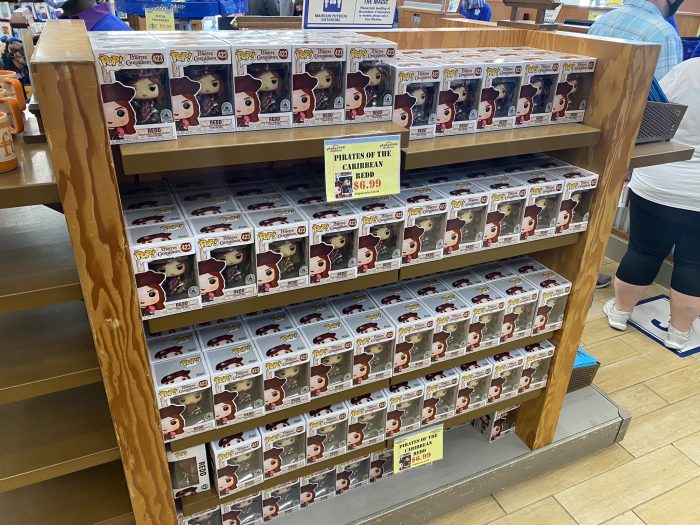 As you can see, plenty were available.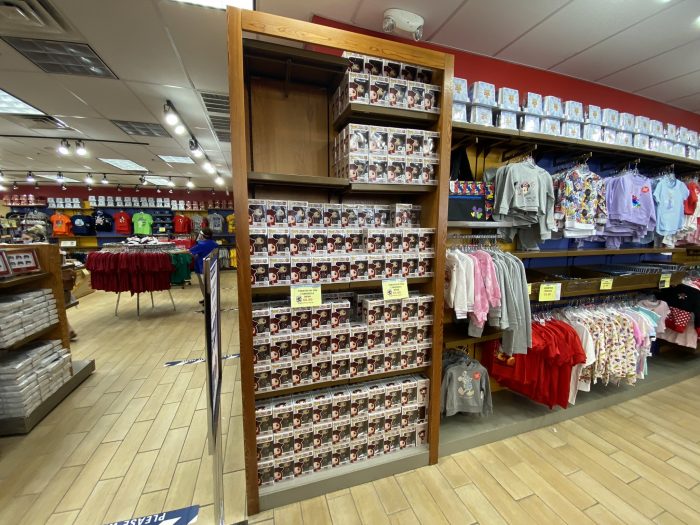 Under normal conditions, I would say Disney should just "eat" these Funkos, and instead of selling them at the Outlets, put one in every single Pirate room at the Caribbean Beach Resort for when guests check in. You may lose a $6.99 sale at the Outlets, but you'd have such a remarkable "feel good" for guests staying onsite that they would probably remember for years. The amount of Redd Funkos available could probably stock every pirate room at CBR until 2049.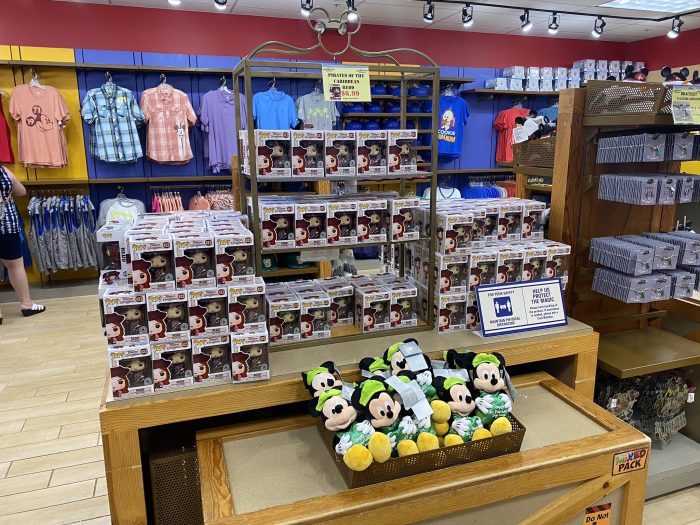 This St. Patrick's Day 2020 Mickey plush is actually a must-buy for me as St. Patrick's Day is on March 17, and all the Disney parks shut down for the coronavirus on March 16th. This is where you play the sad trombone sound. Originally $21.99, now $9.99.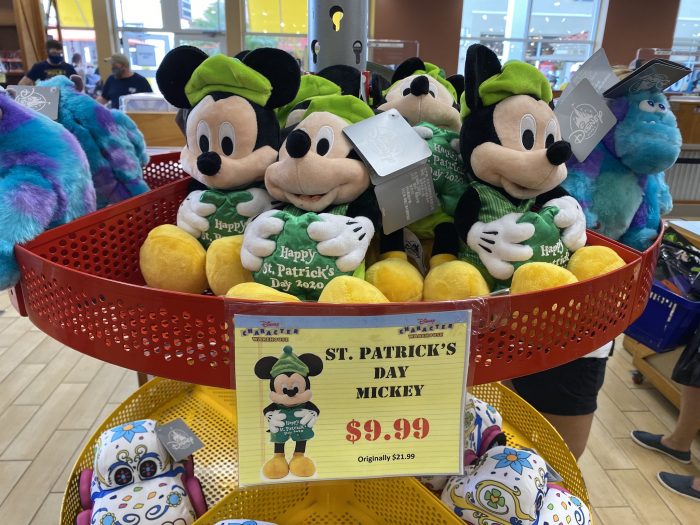 Even at $4.99, these Bo Peep staffs are still sitting around the Outlets. I'm not sure who in Disney Marketing thought this was a good idea. Originally $24.99.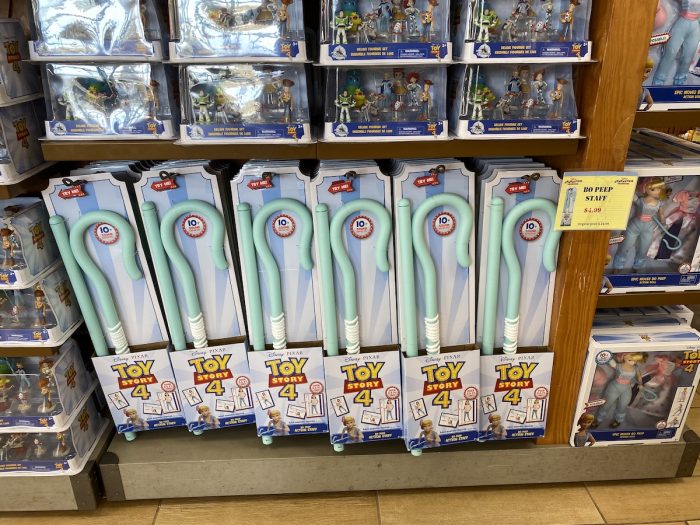 I love the style of the Disney Animator's Collection, as it combines Disney with a touch of anime. This micro-set is pretty cool and filled with a lot of fun critters for Snow White to be friends with. Originally $24.99, now $9.99.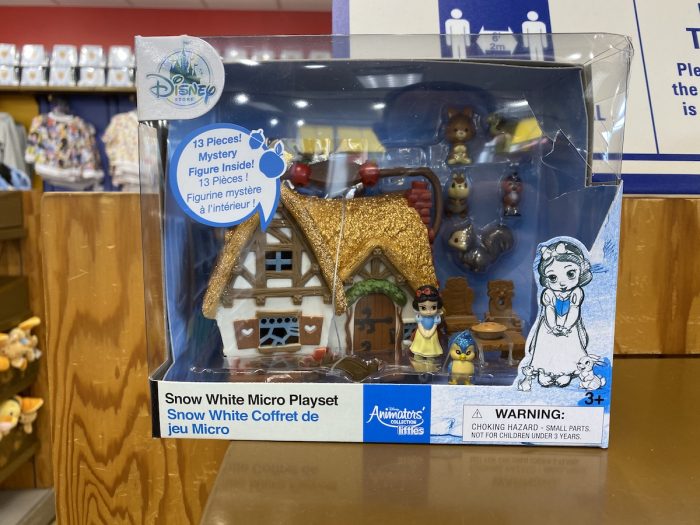 We know you love your bags, so here is a Timothy Mouse bag from Loungefly. Originally $65, now $19.99.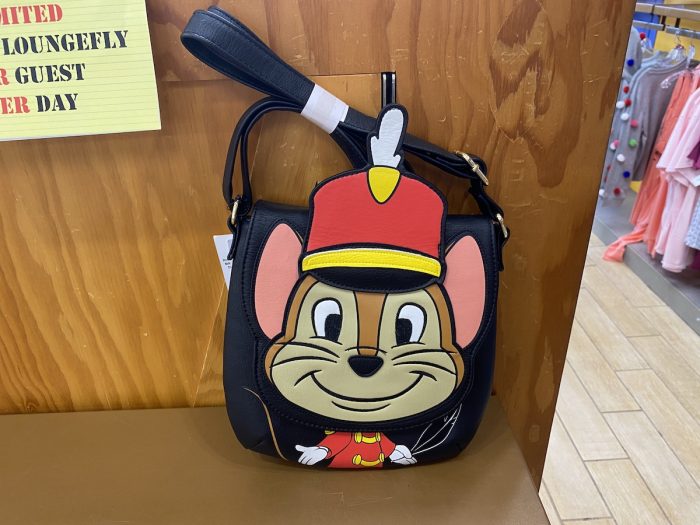 This retro Mickey Mouse Club fanny pack may be one of my top 6 favorite items EVER at the Outlets. Originally $74, now $36.99.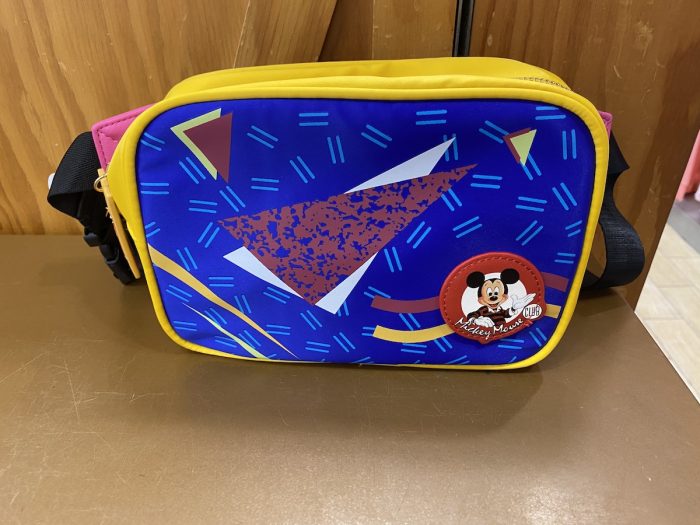 Disney should try to market that in a post-coronavirus society the only way you can truly be safe shaking someone's hand or giving them a high five is by wearing a Character Mitt. These Jack Skellington mitts were originally $24.99, now $4.99.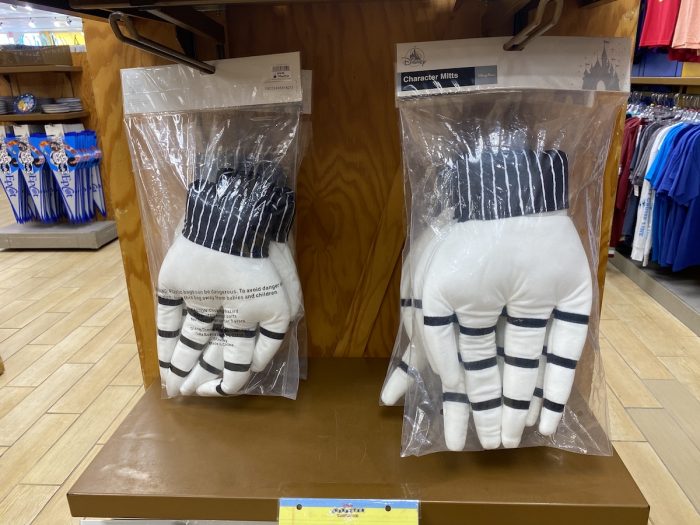 Let's take a brief break and head out to CALIFORNIA, where Christela McC is back with a trip to a Disney Outlet Store closer to Disneyland (details at end of every Outlet Report). Unfortunately this store didn't get a new parks shipment in September, but there were still a few items we haven't seen before.
I'm not a huge fan of Christmas ornaments, but this double sided Disneyland Castle one isn't that bad at all. Originally $16.99, marked down to $2.99 with additional discount (because remember, not only does California get the huge mark down on items like we do in Florida, but they often have extra discounts on top of that – ranging from 20% to 40% off – AND get an extra 10% for using a Disney Chase Visa card).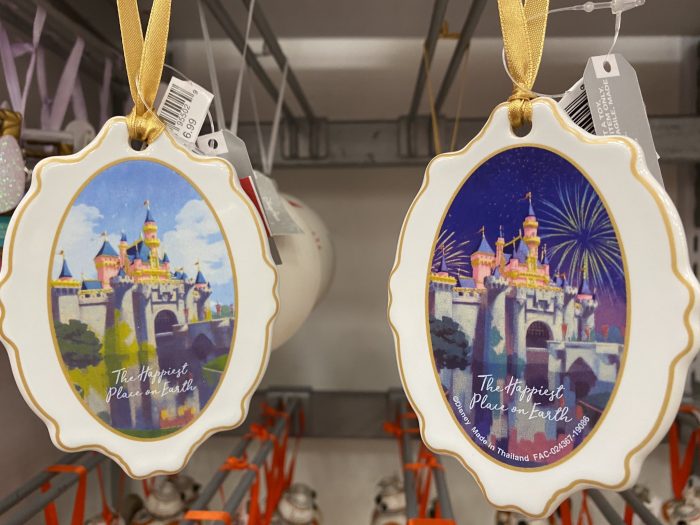 Castle leggings. Originally $39.99, marked down to $8.39.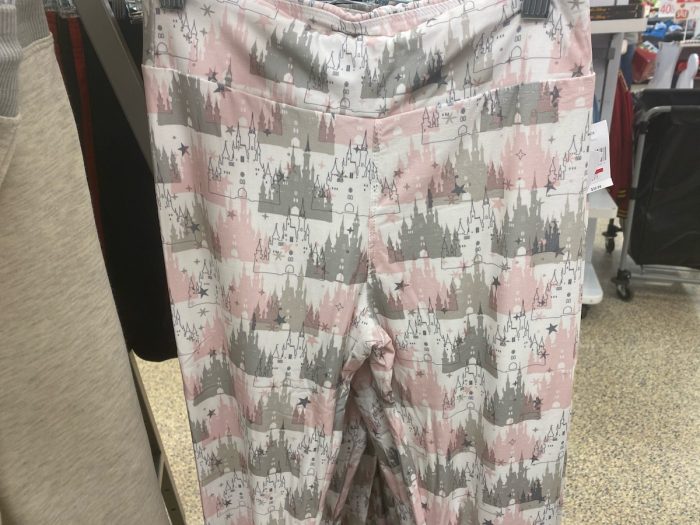 Disneyland patch pajamas. Same design and material as the button down shirts we've seen in previous Outlet Reports. Can you imagine if someone wore both the top and the pajama bottom?!! (I'm smelling a vlog Len Testa….) Originally $36.99, reduced to $5.99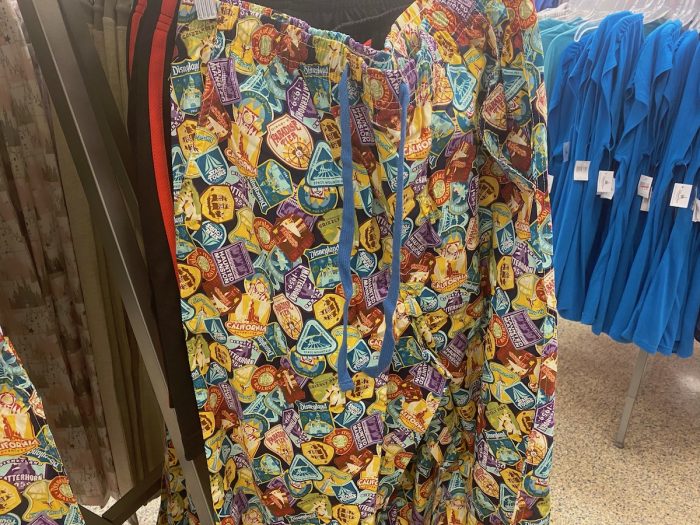 And lastly we have some patches featuring the Disneyland castle and Genie's lamp from Aladdin. Both originally $9.99, marked down to $3.99, but you end up paying only $2.39 with the other discounts also applied. BE FAIR TO FLORIDA!!!!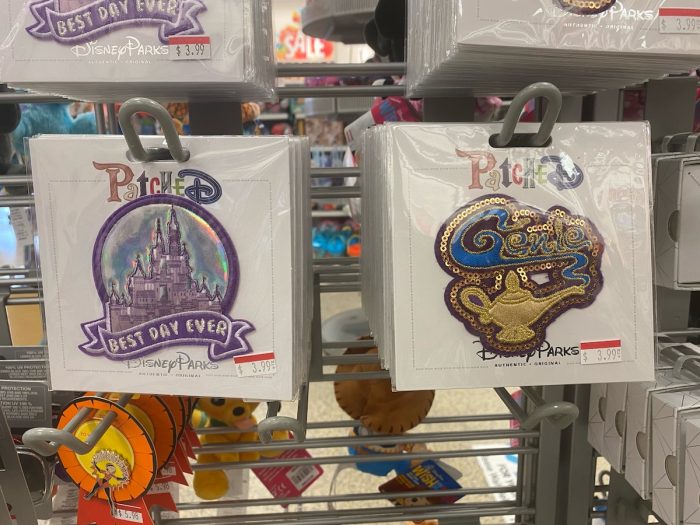 Thanks Christela! Let's go back to Florida and spend a couple minutes on "the eBay pirates." We've talked about them many times in previous Outlet Reports, and even included a section on them in our special Disney Outlet F.A.Q.
In the past month or so, these pirates have gotten under the skin of people as they emptied out the gift shop at Splash Mountain, and bought out special Minnie Mouse headbands, EPCOT posters, and other items to immediately flip. Any time something like this happens, which is pretty much weekly at this point, a lot of people get up in arms on social media, demanding that Disney "do something."
When the Disney Outlet Stores in Orlando first reopened, the eBay resellers were out in force. Right away we saw one making multiple trips to their car carrying the Frozen Disney Castle playset.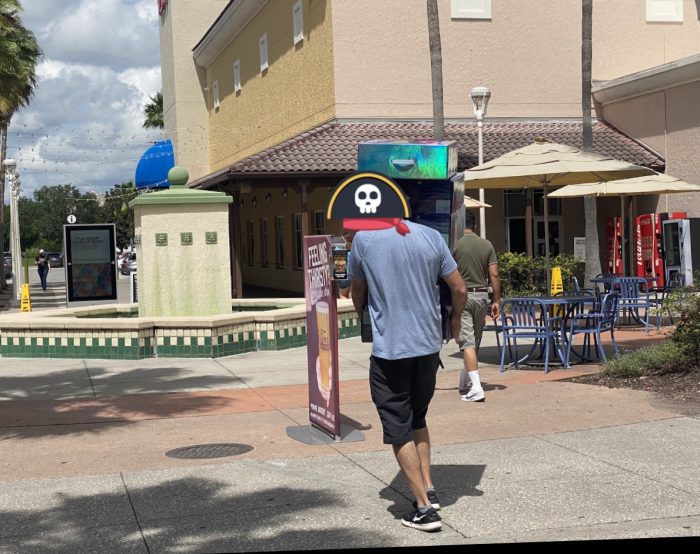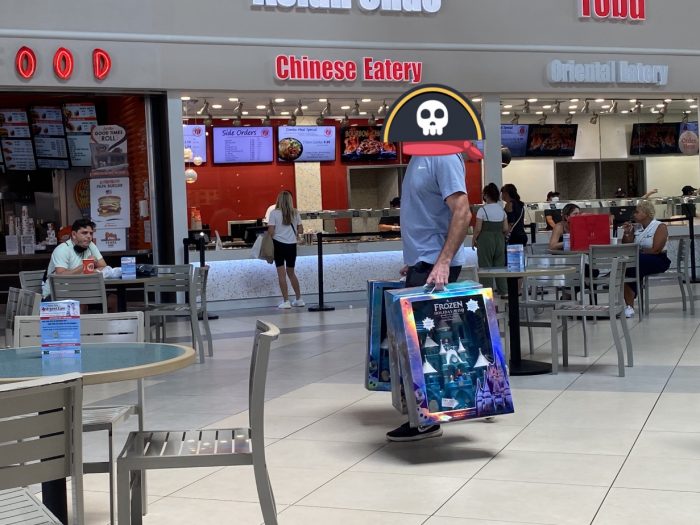 All these pictures are from different trips back and forth from the Outlet Store. This last one is for all you who get outraged and demand that Disney "do something." Disney did do something, they helped him carry more castle sets to his car. This was like that moment in the movie Back to School when the police arrived to a rowdy dorm party, but they weren't there to break it up, they were there to deliver more beer.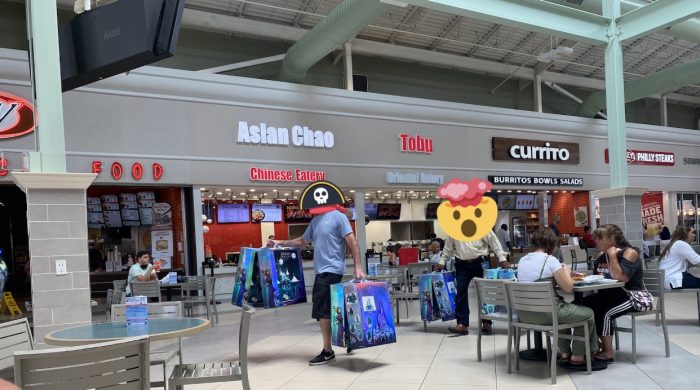 I've often told angry people on social media that "it is what it is" and that not only is Disney NOT going to stop eBay pirates, in my experience they will go out of their way to help them. The pirates will get dedicated service at the Outlets, while the rest of us buying things just have to wait in line. While we were waiting in the Virtual Return Line, one eBay reseller came to the door and talked to a Cast Member. The reseller was told the wait would be about an hour. The reseller wasn't happy about this, and the Cast Member responded back to them by name and said they would call when the line went down. The reseller didn't have to give the CM their number as the CM already knew it. Regular Outlet shoppers are in a rigged game, as the relationship between Disney and eBay resellers is a complicated one. My best way of describing the relationship is using the ending of the book Animal Farm by George Orwell, when the animals of the farm realized there was no difference between the pigs and the human farmers.
I understand being frustrated, but being mad at Disney for this is like getting mad at the weather because it's raining on your vacation. This is out of your control. My followers on DisTwitter (@derekburgan) know how I love to use movie references for everything, so we'll close up this section using The Fugitive as our example…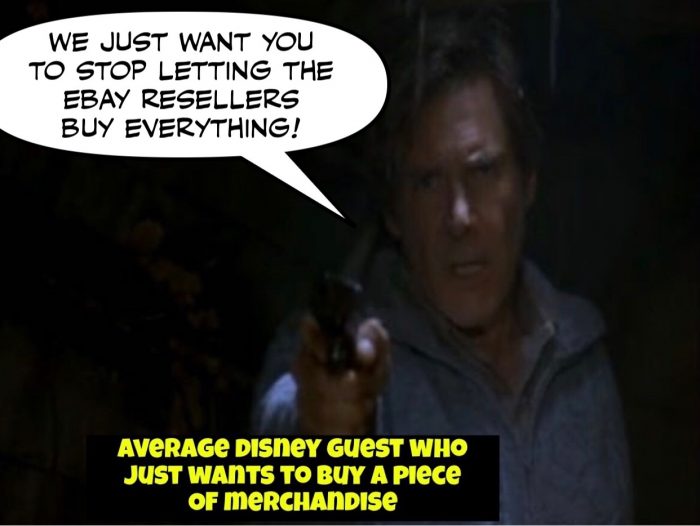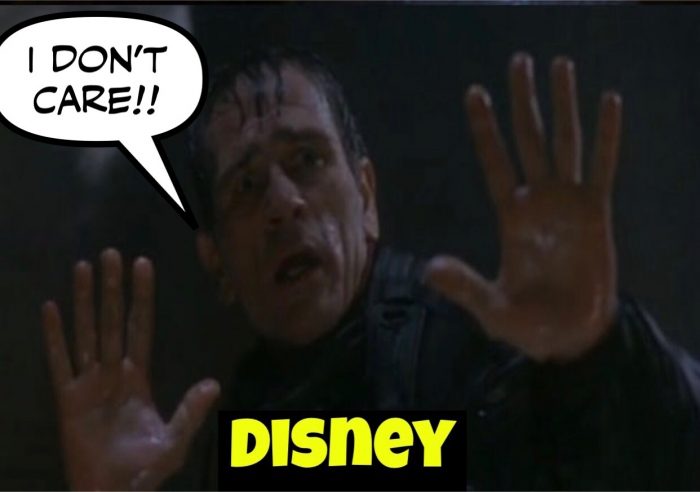 So back at the store we see a lot of Christmas stuff is available.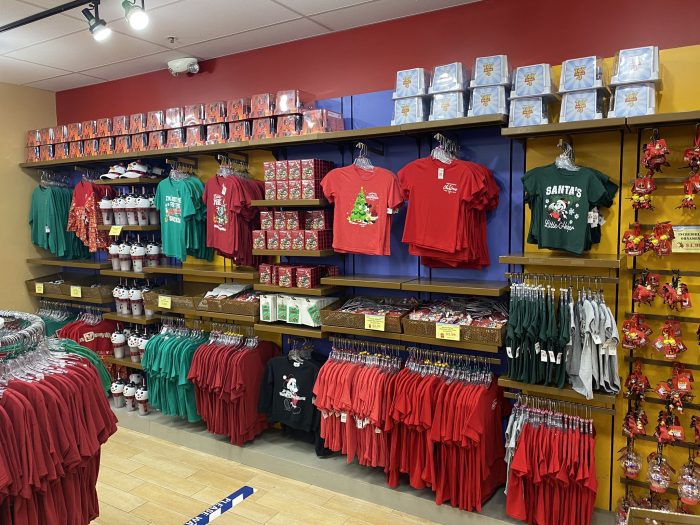 You know people were desperate for the Outlets to reopen when the Toy Soldiers Wishables sell out. Even at 99 cents.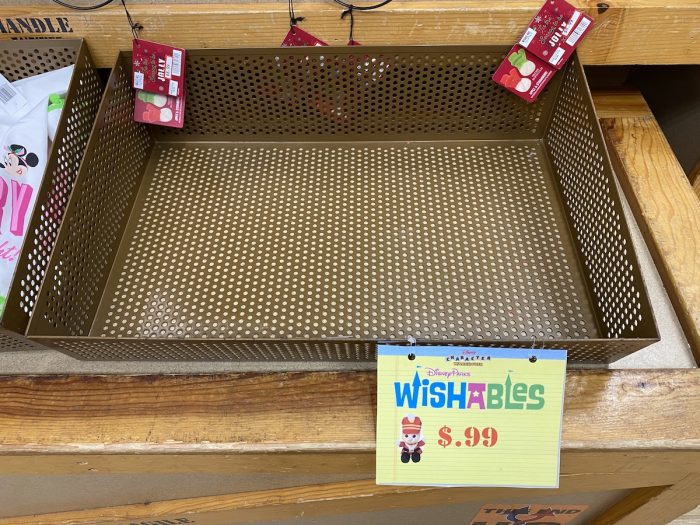 This Minnie Mouse 2019 shirt for kids was originally $24.99 and has been marked all the way down to just $1.99.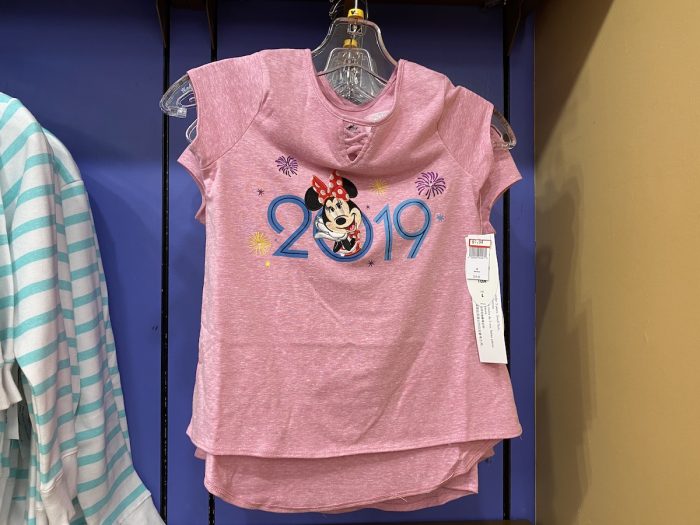 I know you're shocked, but this Minnie Mouse sweatshirt is still available. Can you imagine wearing this in public?!!!! Actually, it guarantees social distancing, as no one is going to want to be seen within 6 feet of you so let's get the CDC to send out one of these to every American.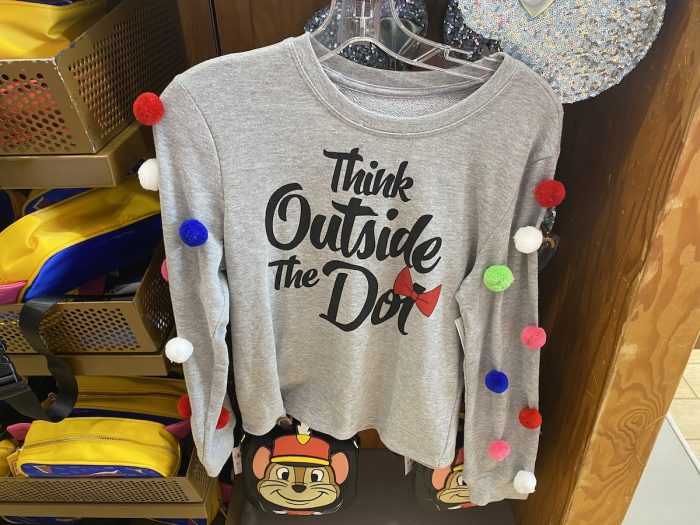 This is one of those gimmick shirts where you can rub the sequins to create a new "look." I guess. Who is supposed to be rubbing the sequins though? This shirt was originally $29.99, now $12.99.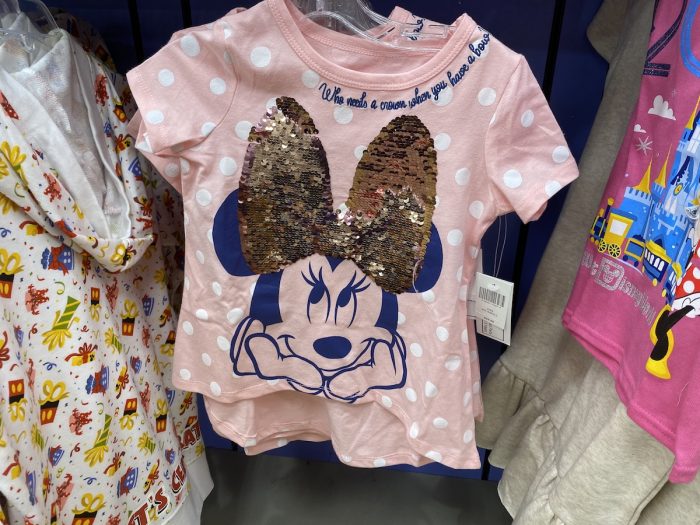 Another sequin shirt featuring a Premium Mickey Bar design. Originally $24.99, now $12.99.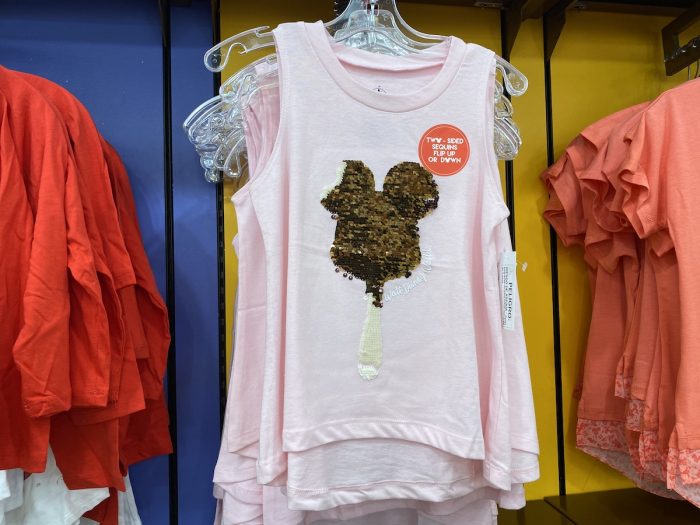 In the future we will describe the brief moment that "Rompers" were a thing and future generations will look at us like we looked at our grandparents when they told us about pet rocks.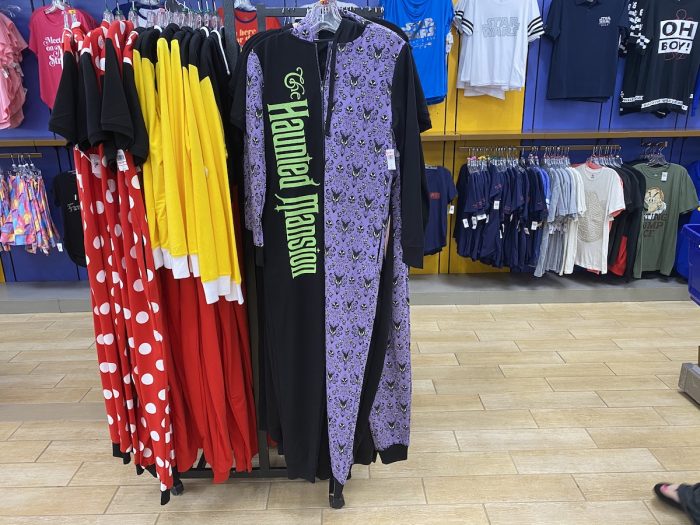 You gotta love a "Park Hop" t-shirt when Disney stopped Park Hopping.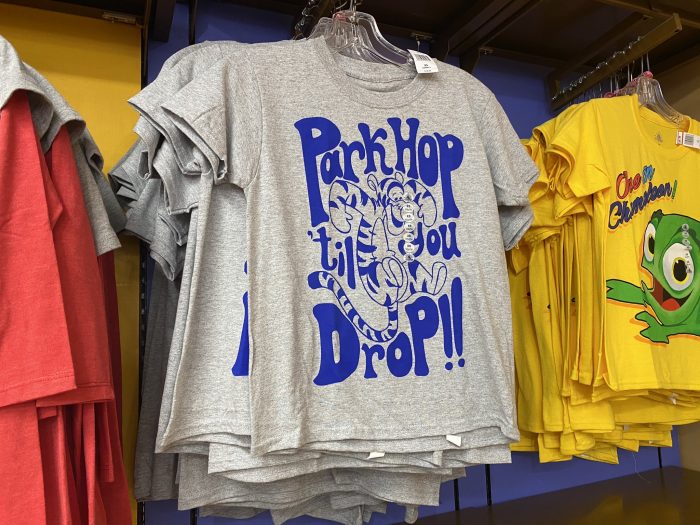 They really should send all these unsold Galaxy's Edge debut shirts to whatever country gets all the clothing from the losing Super Bowl team.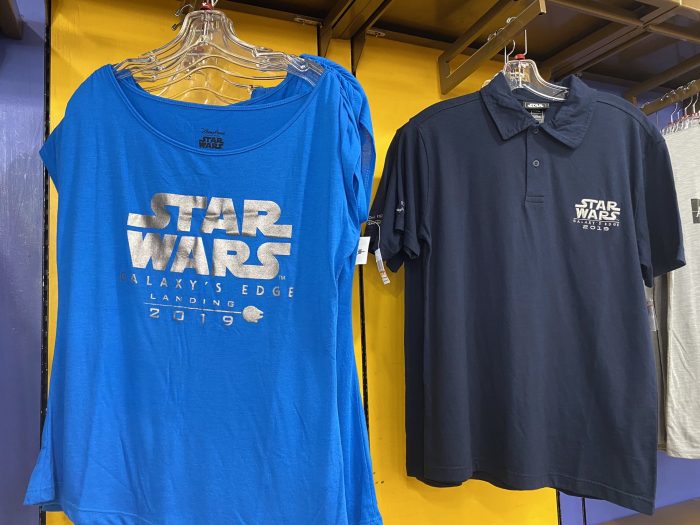 This past week the SATURDAY SIX took a look at the NBA Bubble at Walt Disney World, and the Outlets had a bunch of basketball related items, including this San Antonio Spurs shirt. Originally $35, now $10.99.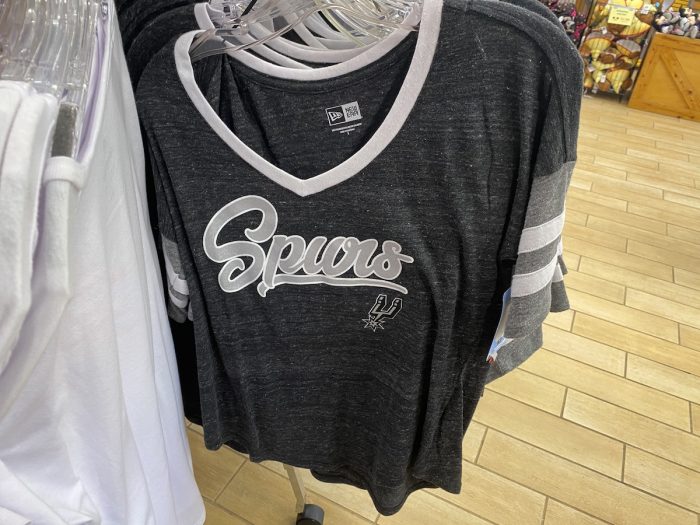 This shirt is for a WNBA team. They don't get 1/1000th the recognition as the NBA stars, but the ladies in the WNBA have always been professional athletes who will speak up for causes they believe in. Total respect for them. Shirt was originally $35, now $10.99.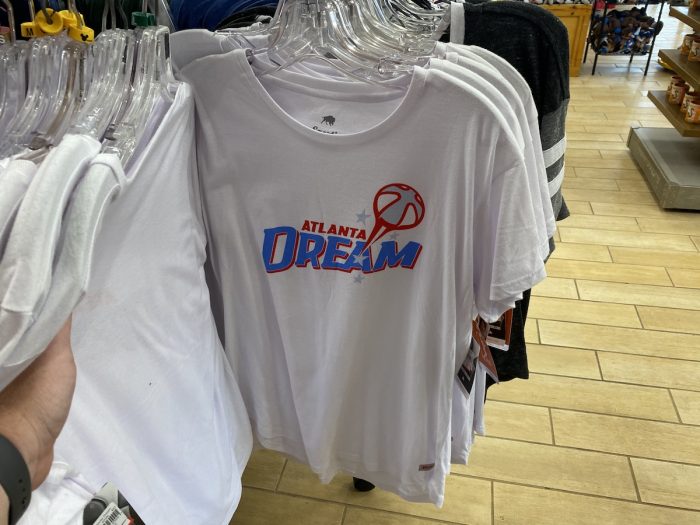 We'll check out some NBA hats next. All were originally $39.99, reduced to $19.99. To me $40 is bonkers for these hats, but I will say it is cool that they are branded with an NBA Experience logo on the side. Granted that's like having Zima, New Coke, or Circuit City branded on the side, but it's a nice detail.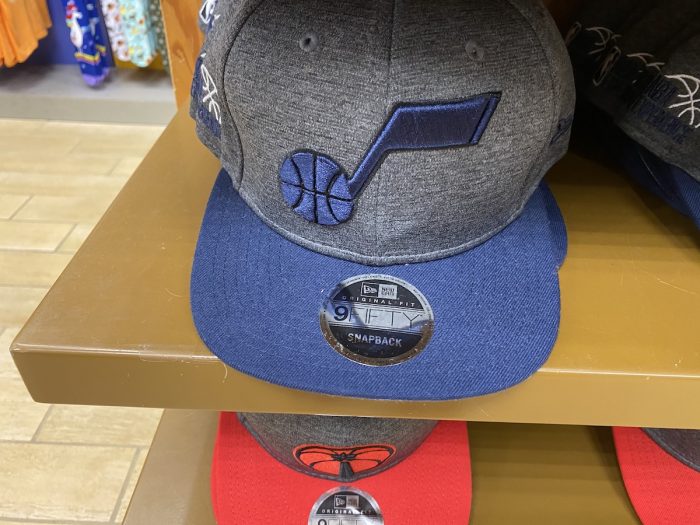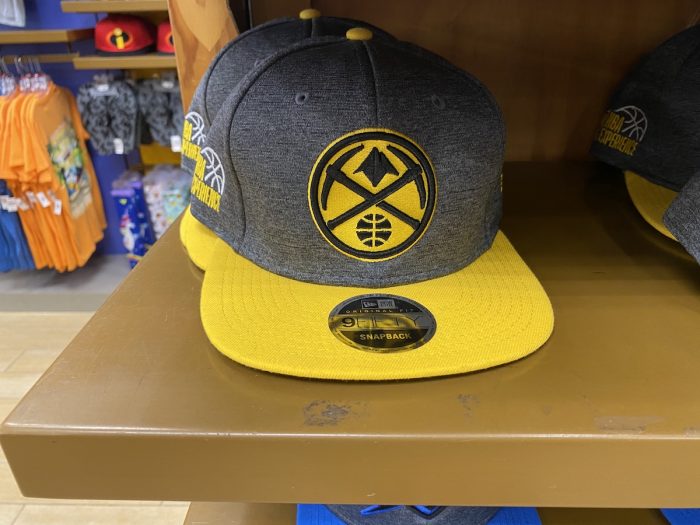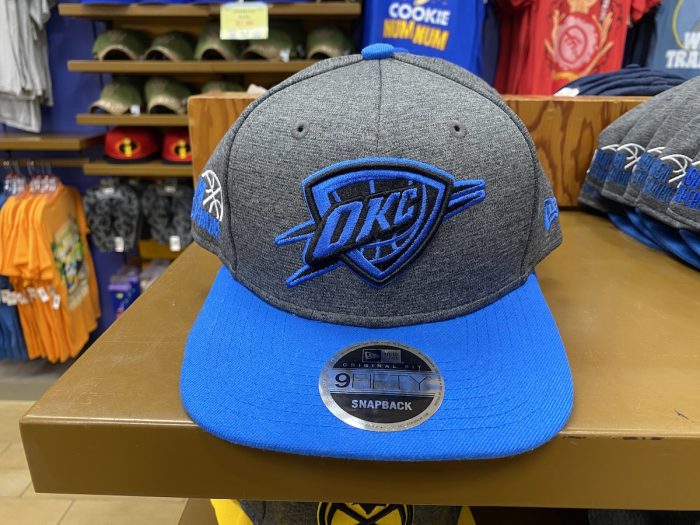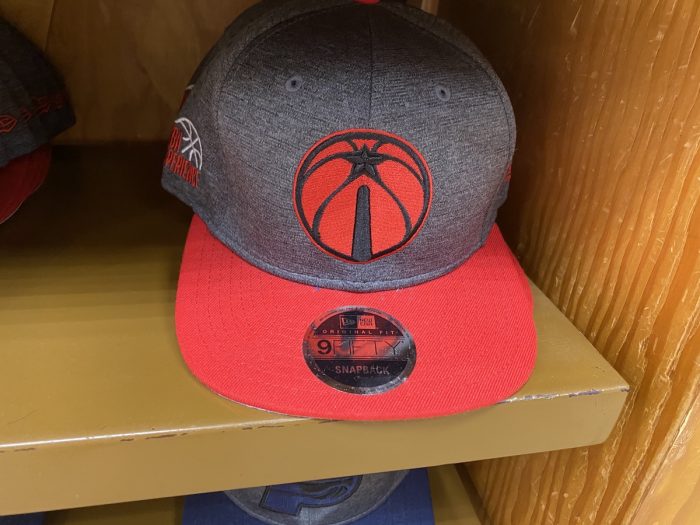 Still plenty of discounted WDW baseball-style caps at the Outlets, including this Tomorrowland one.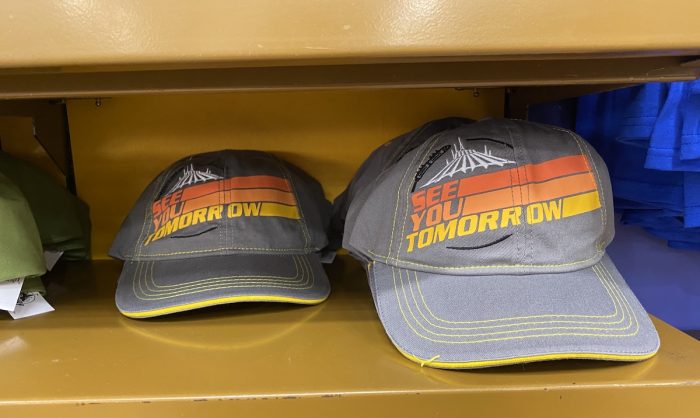 And this "Salty" pretzel one. Please let me know if you have figured out what demographic of human beings buys a hat like this.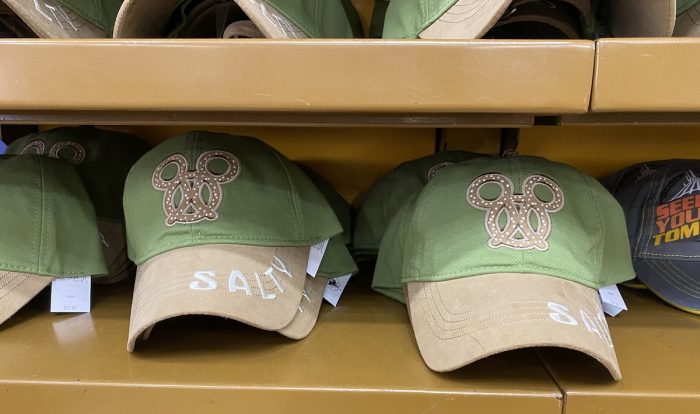 And we'll close with a cupcake headband from the 2019 EPCOT International Food & Wine Festival. Originally $29.99, now just $3.99. Forget the pretzel hat…WHO WEARS THIS?!!!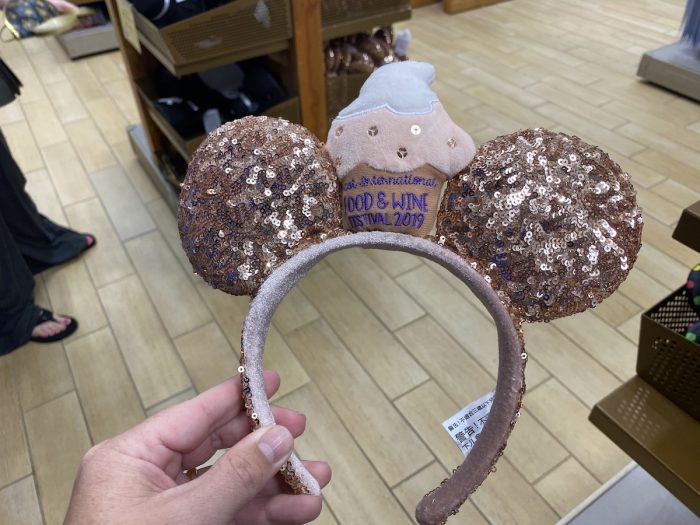 SEE YOU NEXT MONTH!
BEFORE YOU ASK: There are actually two Disney outlet stores in Orlando. Both are in Orlando Premium Outlet shopping complexes, and they are called Disney's Character Warehouse, presumably because The Land Of Misfit Toys was already trademarked. There is one Character Warehouse located on International Drive close to Universal Studios (4951 International Dr, Orlando, FL 32819), and the other is on Vineland Avenue, right across I-4 near the exits to Disney World (8200 Vineland Ave, Orlando, FL 32821). They do not ship. There are items at the Outlets that you can buy both in Disney stores along with the Shop Disney Parks app, but you will be paying full retail for the items. For our CALIFORNIA OUTLET trips, @ChristelaMcC goes to the Las Americas outlet in San Diego. It is located right off the last U.S. exit.
I often get asked "which store is better?" That depends. Vineland is close to Walt Disney World, while the I-Drive location is a hop, skip, and jump away from the Universal Orlando Resort. The Vineland Disney Outlet Store is much, MUCH bigger than the I-Drive location. However, the Vineland outlets in general are much, MUCH busier than I-Drive. Each have their pros and cons, and ultimately they carry much of the same items. For a Disney Outlet Store FAQ, check out this SATURDAY SIX Presents: Everything You Wanted To Know About The Disney Outlet Stores (But Were Afraid To Ask)

2013: July | Aug | Sept | Oct | Nov | Dec
2014: Jan | Feb | March | April | May | June | July | Aug | Sept | Oct | Nov | Dec
2015: Jan | Feb | March | April | May | June | July | Aug | Sept | Oct | Nov | Dec
2016: Jan | Feb | March | April | May | June | July | Aug | Sept | Oct | Nov | Dec
2017: Jan | Feb | March | April | May | June | July | Aug | Sept | Oct | Nov | Dec
2018: Jan | Feb | March | April | May | June | July | Aug | Sept | Oct | Nov | Dec
2019: Jan | Feb | March | April | May | June | July | Aug | Sept | Oct | Nov | Dec
2020: Jan| Feb | March | April | May | June | July | Aug
Very Special Editions & Milestones: Tribute to O.O.G.; Four Year Anniversary Special; First Pandora Items; Five Year Anniversary Special & Outlet Hall of Fame; Major Changes Come to the Outlets; Camera Hat
We also did an edition of Magic, Memories, and Junk for a non-Disney owned Outlet Store, and for you merch addicts like myself, you may also enjoy a look at the official Disney merchandise available on the Disney Cruise Line, Castaway Cay, and at the Orlando International Airport. Want to see our favorite WDW resort-specific merchandise? Well, CLICK HERE!
If you liked what you read here, you may enjoy THE SATURDAY SIX articles every week on the TouringPlans.com blog and you can follow your humble author on Twitter (@derekbugan).