New York Mayor Asks Residents Not to Visit Florida and Other Virus Hotspots
New York City Mayor Bill De Blasio has asked residents to avoid unnecessary travel to Coronavirus hotspots, including Florida.
In a statement on Tuesday, August 18, De Blasio reiterated his commitment to protecting the low COVID case count in the City. He specifically asked residents to refrain from visiting a list of 35 U.S. states and territories that are currently experiencing high levels of Coronavirus.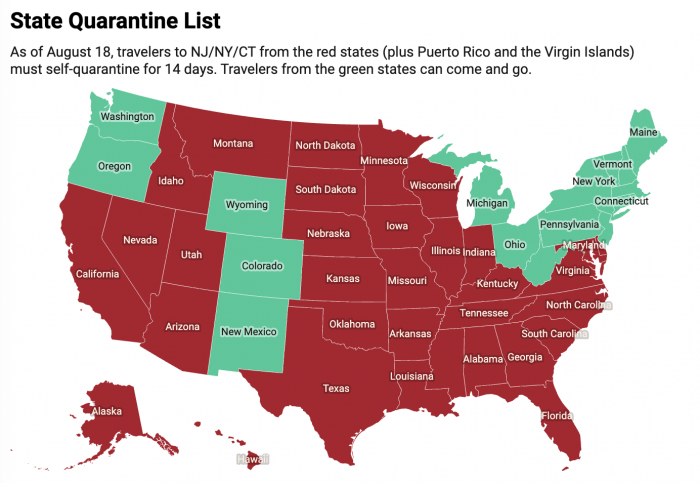 The New York/New Jersey/Connecticut tri-state region continues to require anyone arriving in the area from a high-COVID spot to quarantine in place for 14 days upon arrival. This latest statement is a step further, with De Blasio specifically asking New Yorkers not to visit states such as Florida that are currently experiencing Coronavirus outbreaks.
De Blasio told the New York Times, "If you have a choice in travel, don't go where the problem is."
In addition to the previously announced COVID checkpoints such as airport arrivals, New York hotels and short-term home rentals will now require visitors to complete a Coronavirus tracking form before getting a room.
If you're from the greater New York area, will De Blasio's statement impact your decision to visit Walt Disney World?