PHOTOS: COVID-19 Safety Precautions Throughout Bay Lake Tower and Disney's Contemporary Resort
Usually the opening day of any attraction or resort is cause for celebration, full of excitement. Crowds can be expected anytime something new arrives at Walt Disney World. This time however, with the reopening of select Disney Vacation Club resorts and Disney's Fort Wilderness Campground, there is some excitement, but it is certainly tempered with caution, and lack of crowds.
Our field research team spent the night at Disney's Bay Lake Tower, and while returning to the resorts felt nice, it also felt very, very different. Certainly it is must quieter at the resorts than ever before, perhaps even quieter than immediately following September 11, 2001. Besides the lack of guests, the signage everywhere makes for a different experience.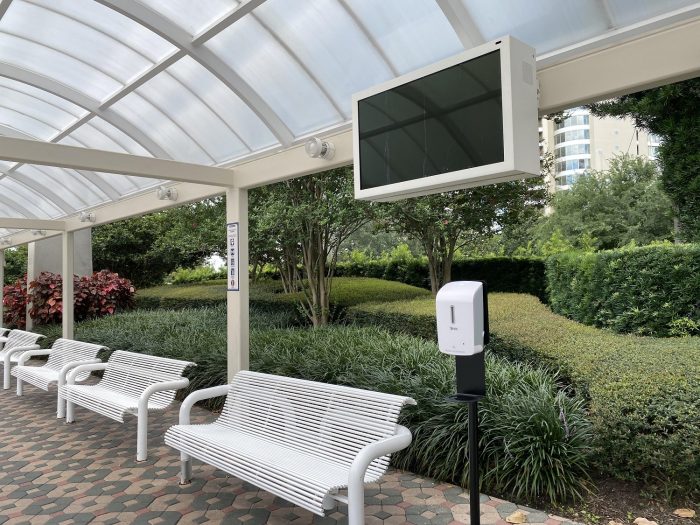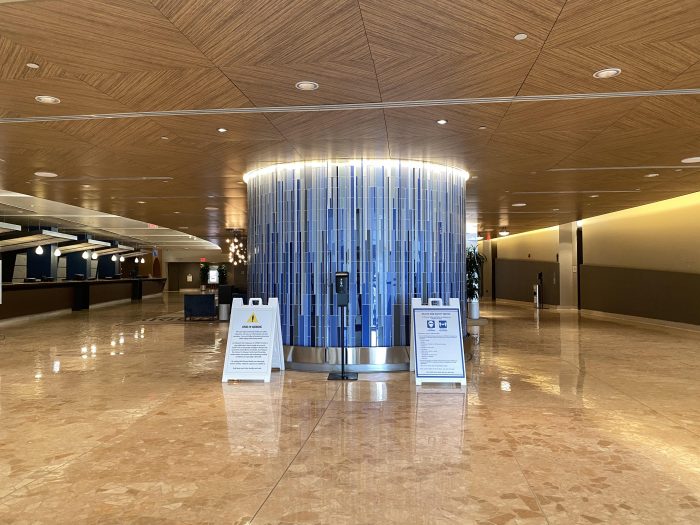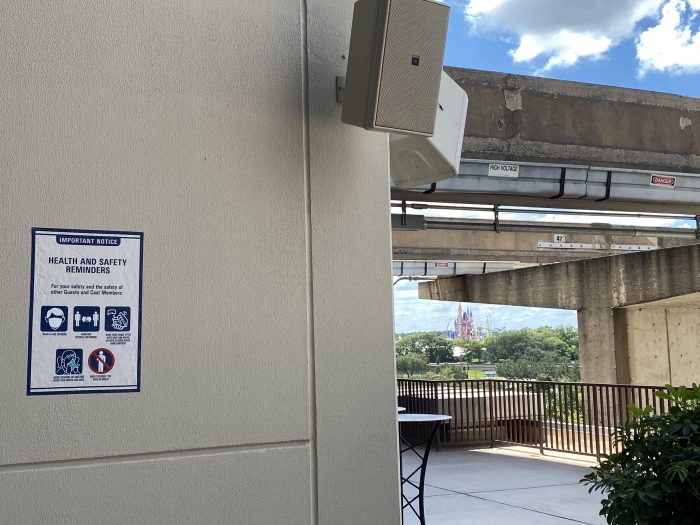 Throughout Bay Lake Tower and Disney's Contemporary Resort, there are signs about COVID-19 itself and the safety measures to take, such as maintaining six feet distance, washing hands often, wearing face coverings, and avoiding touching one's face. There are also social distancing markers on the floor in the lobby areas, merchandise shops, and dining locations. Elevators require that one party ride at a time, or no more than four people. There are sanitizing wipes for disinfecting the elevator buttons.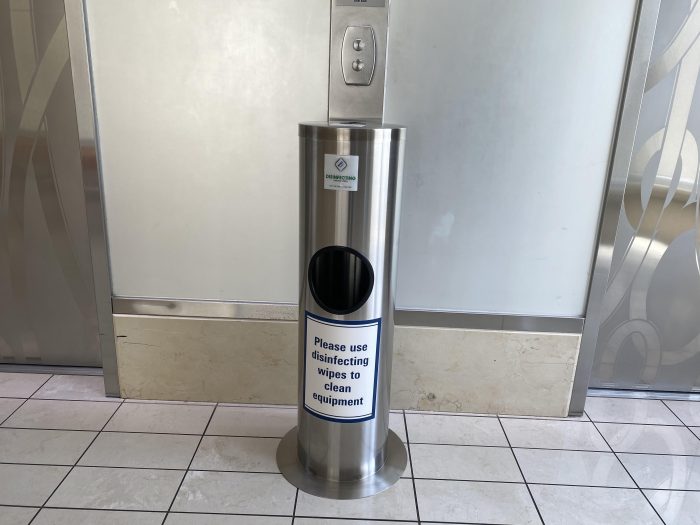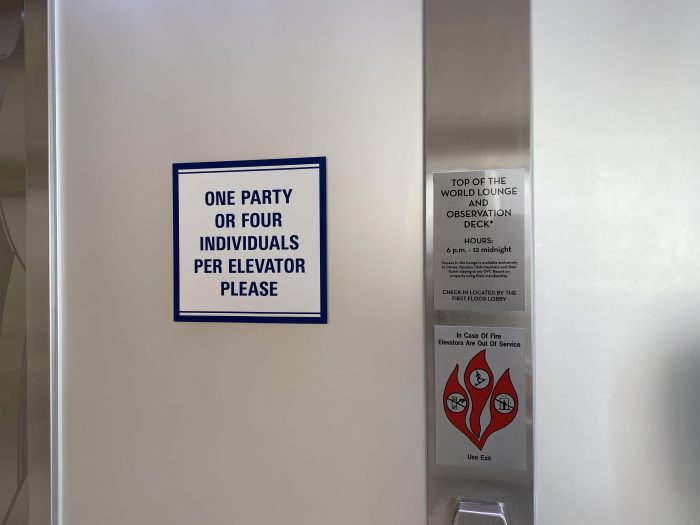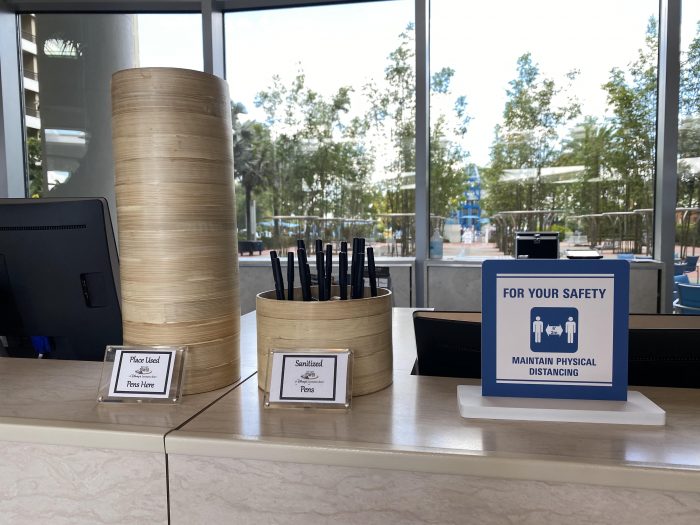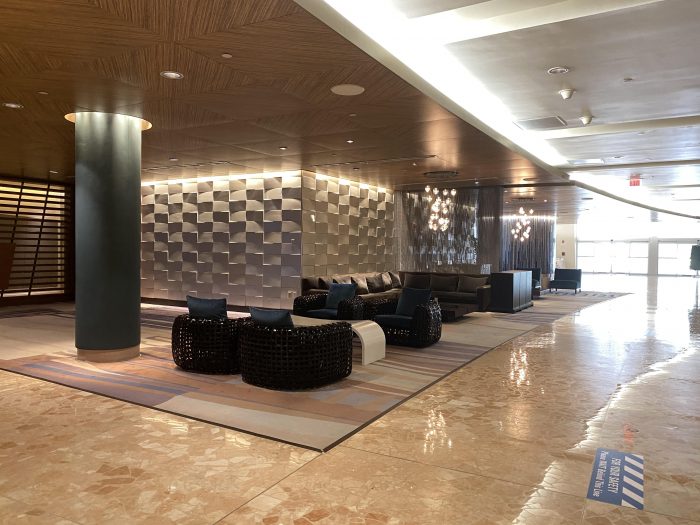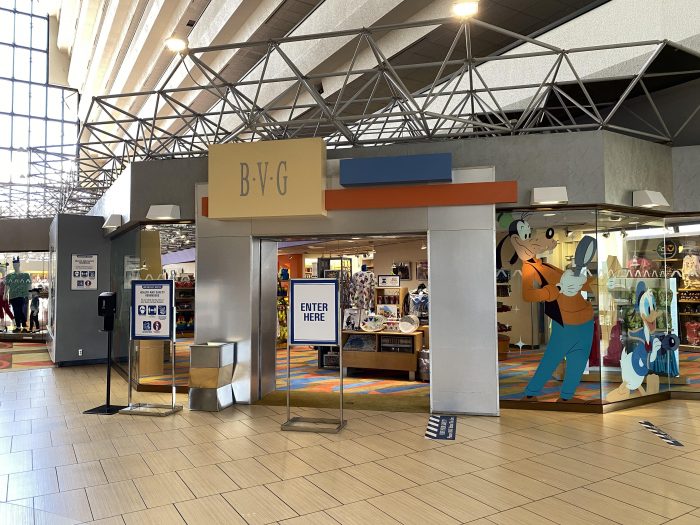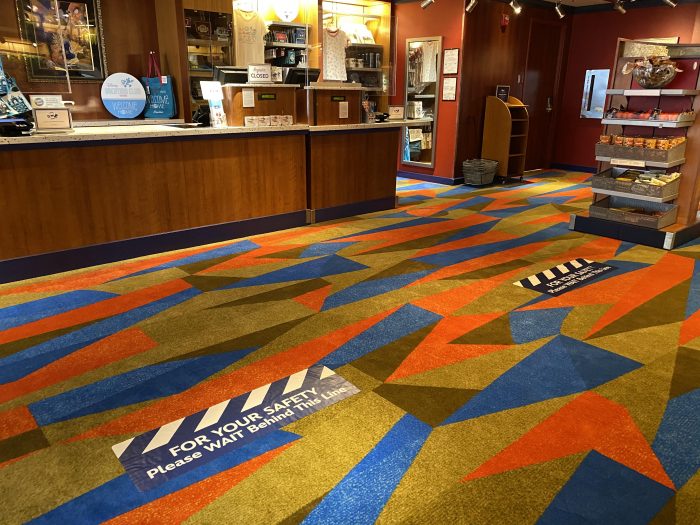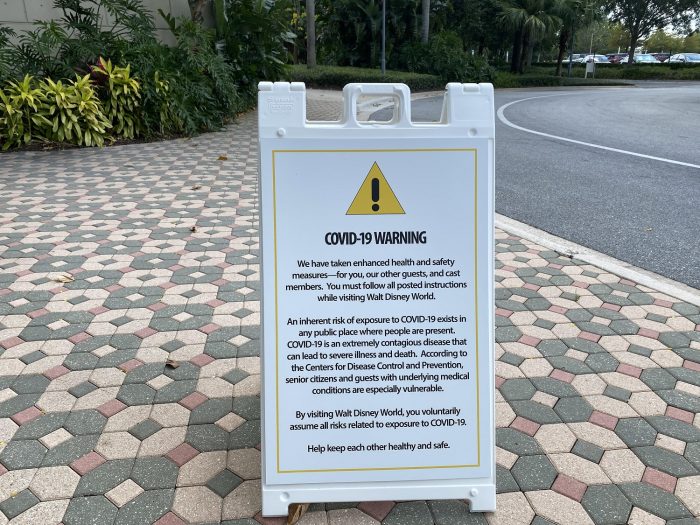 This is a good ramp-up time for Disney Cast Members, as well as Disney guests, to get used to the "new normal". (I'm sorry, I know we're all sick of that phrase already.)
What do you think about the signage and other precautions?