PHOTOS: Even More New Oogie Boogie, Haunted Mansion, and Star Wars Merch at Disneyland Resort
The new merch at Disneyland Resort's World of Disney continues to flow in swift as a coursing river. Let's take a look at the new items that can be found at Downtown Disney this week.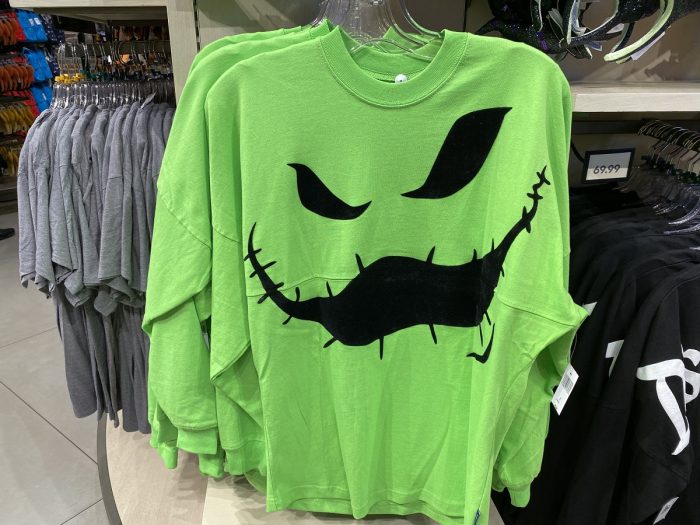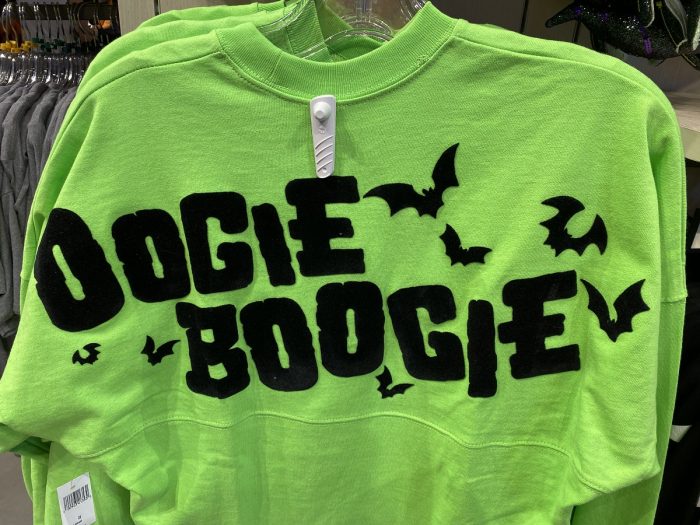 Oogie Boogie fans will love this Ecto Cooler-colored spirit jersey for $59.99. Oogie's mouth and eyes on the front, and the letters and bats on the back are a fuzzy/felt material.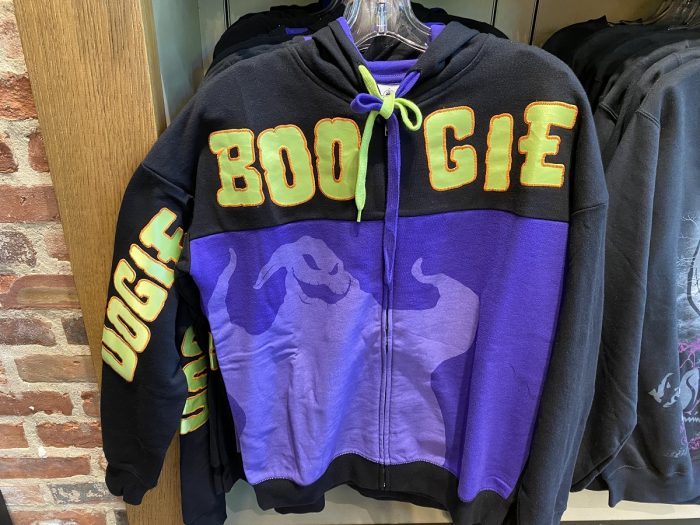 Have you ever written something but then noticed you forgot a word? And then you add the word on the side and try to fit it in with the limited blank space you have? That's the vibe I get from this hoodie.  $59.99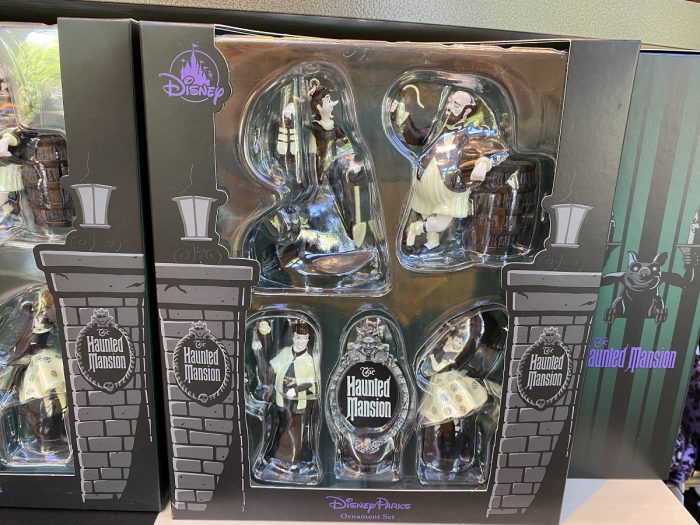 Haunted Mansion ornament set featuring the folks seen in the stretching room portraits. I'm a big fan of this one. It's cool to see these characters in different poses and situations. $39.99 for the set.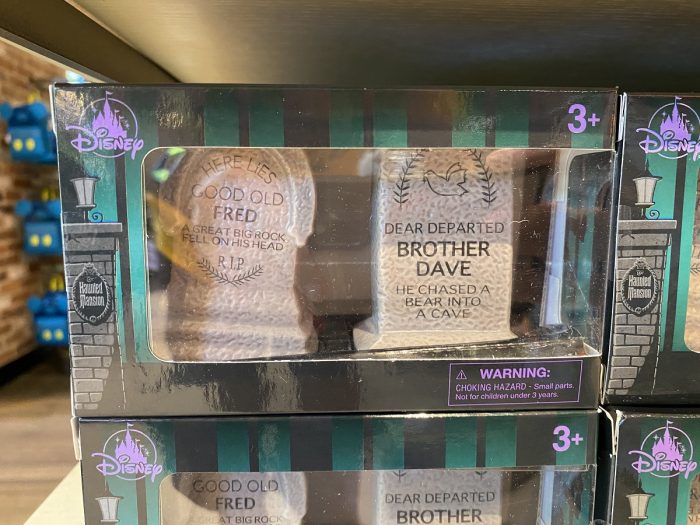 I'm not sure if these are supposed to be statues or salt and pepper shakers (it doesn't say anything on the box), but they are accurate re-creations of the Haunted Mansion's headstones. $19.99 for the set.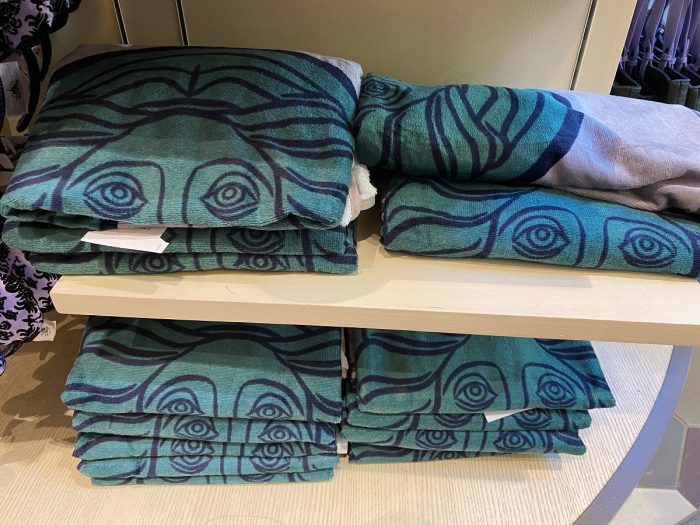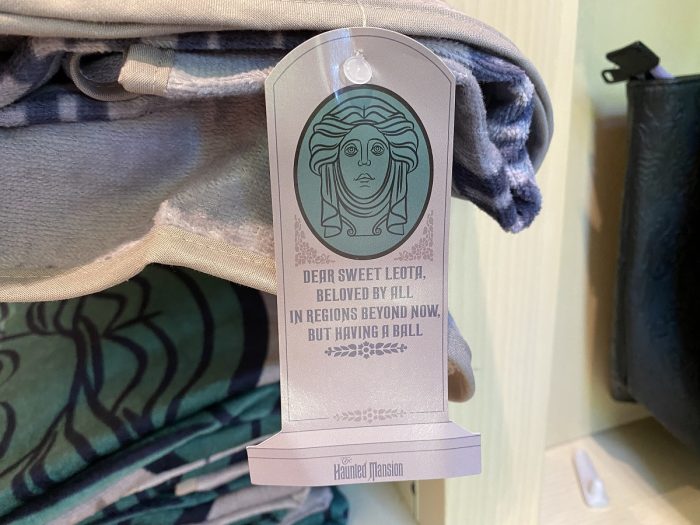 This towel looks like Madam Leota's headstone from Magic Kingdom's version of Haunted Mansion. $29.99.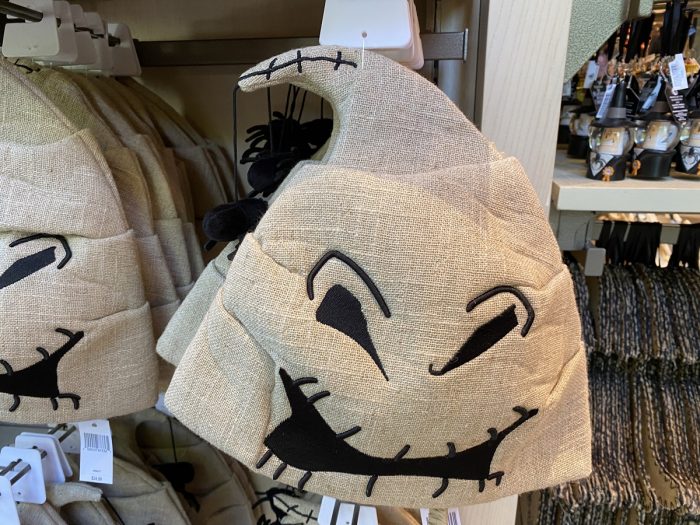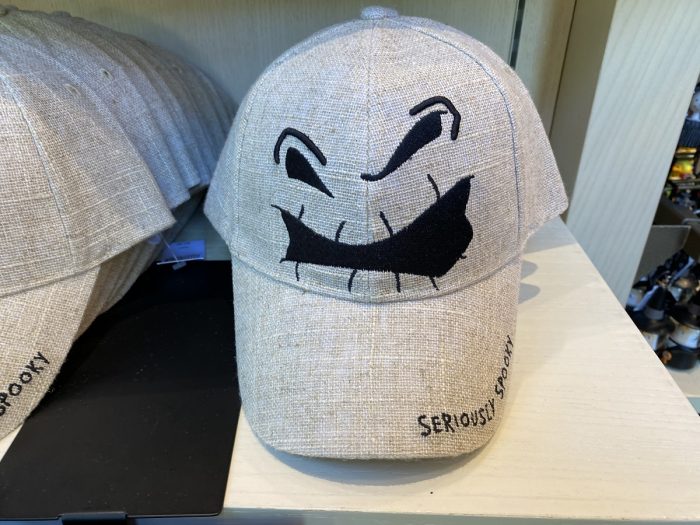 Back to Oogie Boogie, the knit hat can be yours for $24.99, while the ball cap is is $27.99.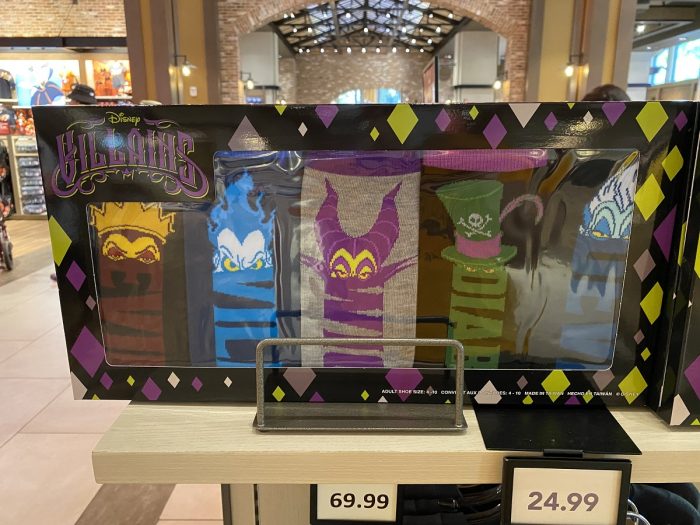 Are you a fan of Disney villains? For $24.99 you can pick up this pack of five socks.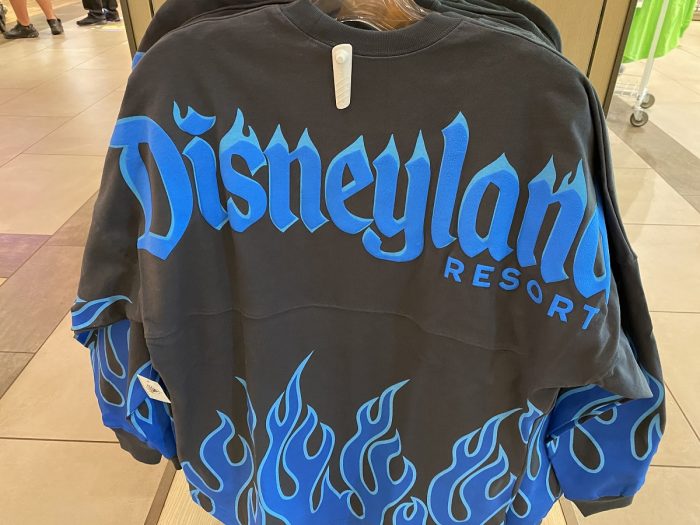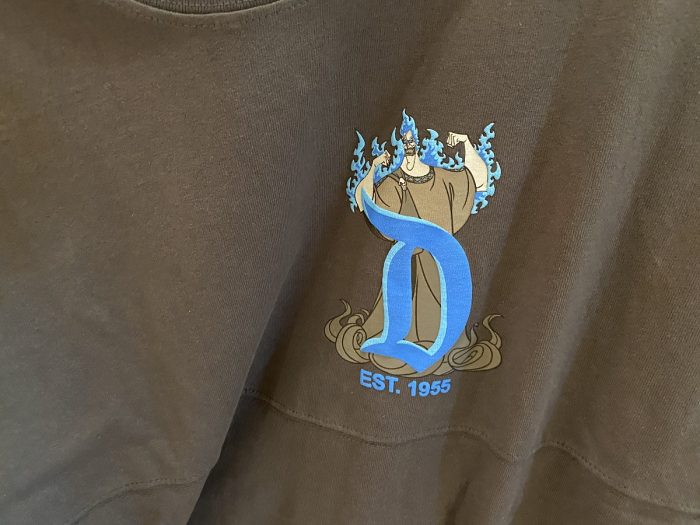 Speaking of villains, a Hades spirit jersey is now available for $69.99.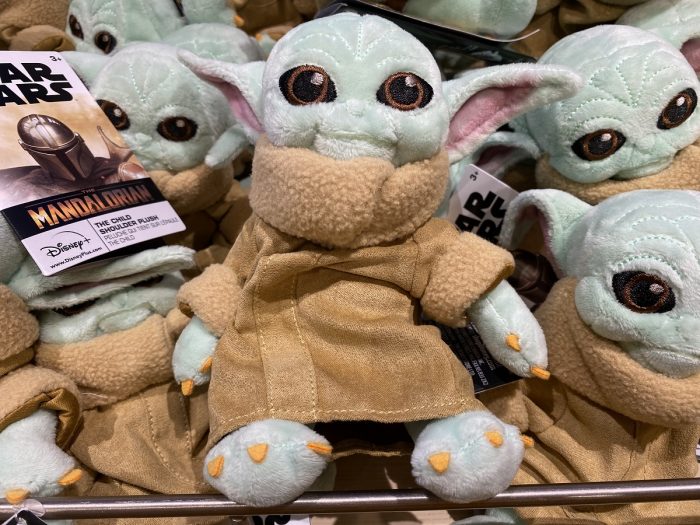 We've been blessed with a ton of Baby Yoda merchandise this year. The trend continues with this $19.99 shoulder plush. He includes a pad with a magnet in it. So you slip the magnet under your shirt and then he'll sit on your shoulder all day while you go to the bank, grocery store, and job interviews.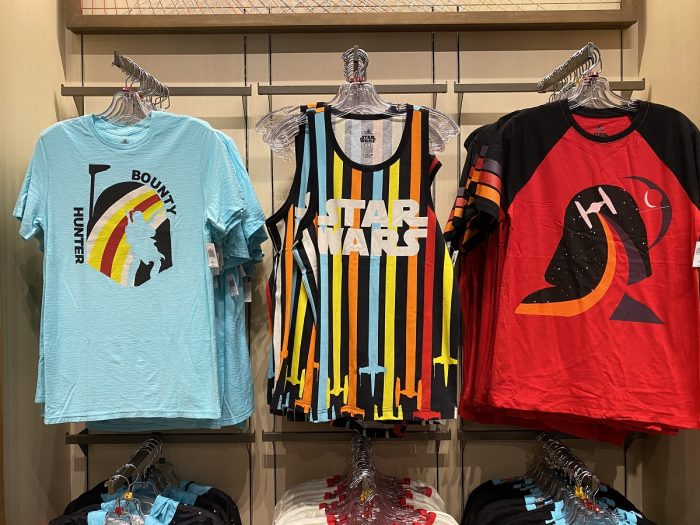 Speaking of Star Wars stuff, here we have a selection of colorful shirts. The Boba Fett shirt is $36.99, the tank top goes for $34.99, and the Darth Vader shirt is also $36.99.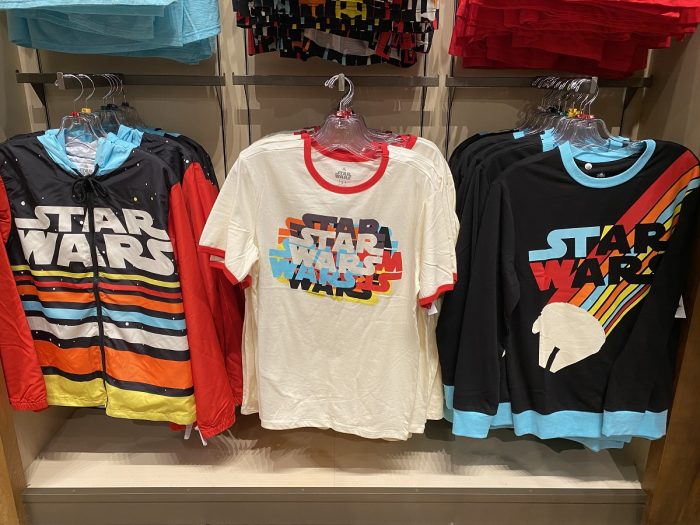 The Star Wars jacket on the left, and the sweater on the right, can be yours for $49.99 each. The shirt with multiple logos in the middle is $36.99.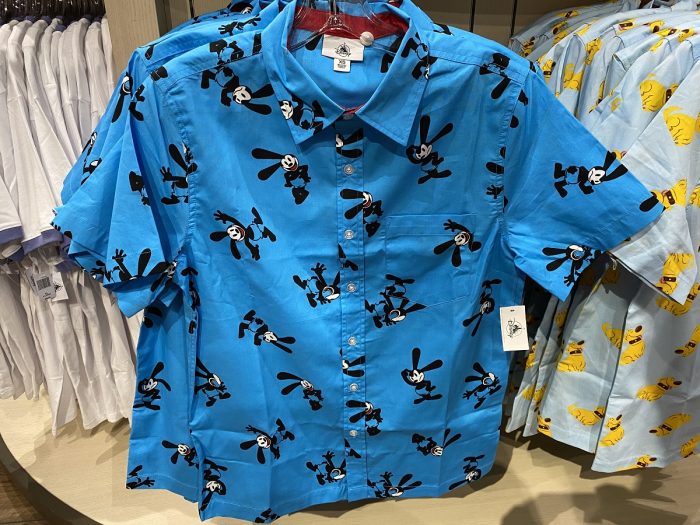 This is a nice Oswald shirt, but $59.99 seems a bit steep.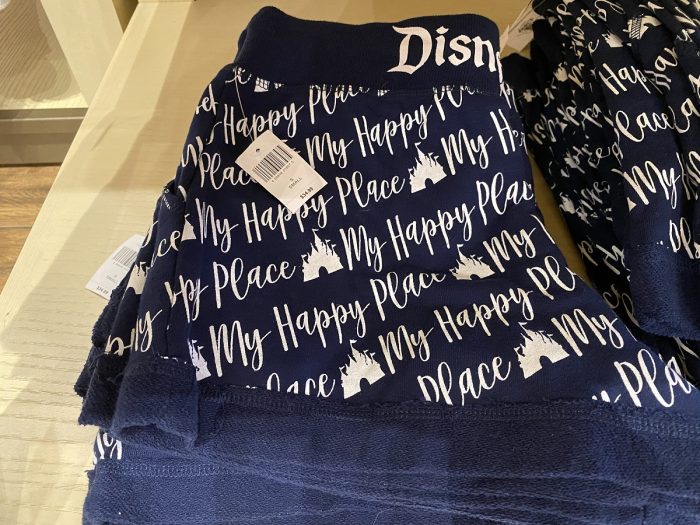 The Disneyland shirts in the first image are not new but the display for them appeared in the last couple of weeks. In the same display are these new shorts with a repeating "My Happy Place" and castle design. $34.99.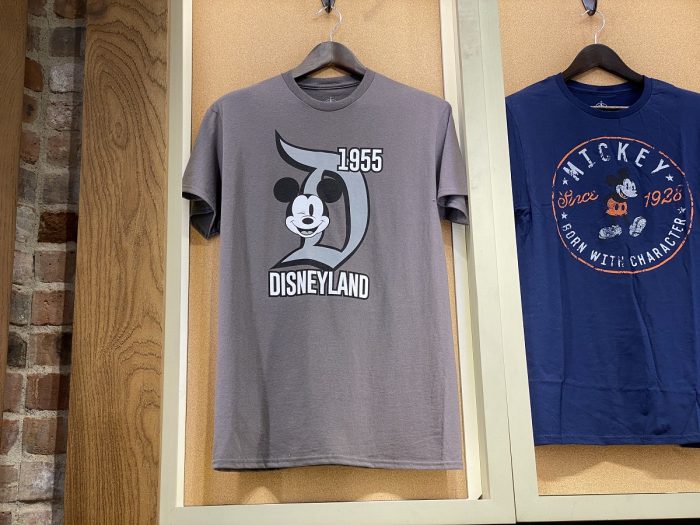 A new Disneyland shirt with Mickey and its opening year is now available for $24.99.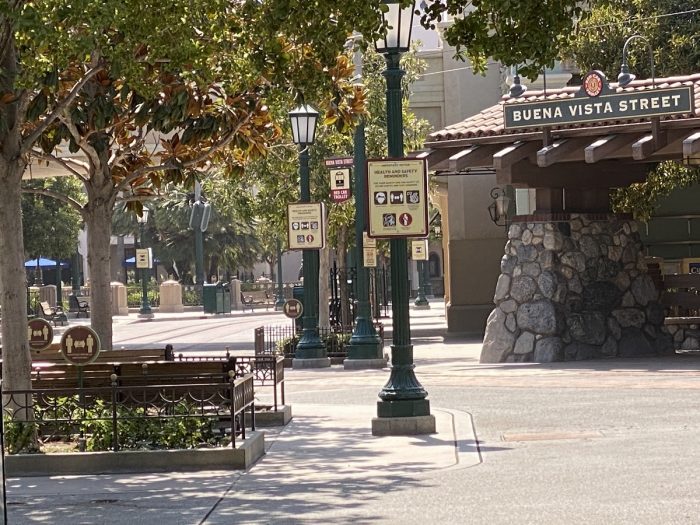 That's it for the merchandise but I stopped by Disney California Adventure's main entrance real quick to show you these social distancing signs that were installed. They're the same signs seen in Downtown Disney informing people to wear a face mask, keep 6 feet apart, and the other social distancing rules.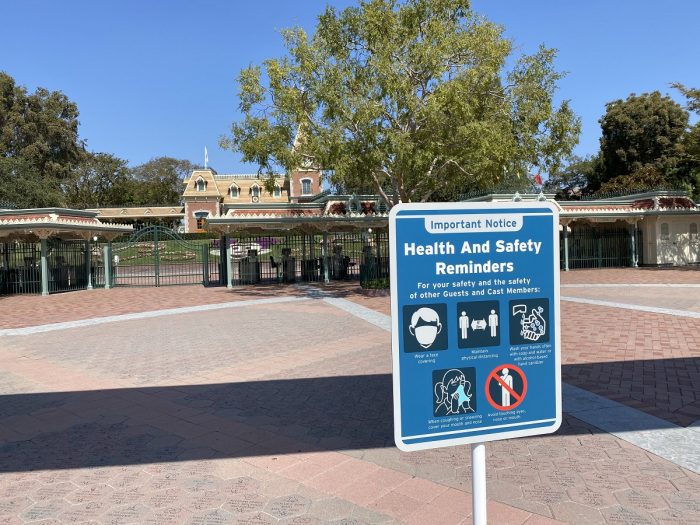 You can't get too close to Disneyland's main entrance but the same signs have been installed on light posts inside the park as well.
Are you ready for the parks to reopen? It seems like we're getting closer. Let me know when you plan to go back in the comments below.