REVIEW – Carbs Lovers MUST Head to Beach Club Marketplace for These Holiday Breads
My heartfelt congratulations to those that have given up carbs. I'm not far along enough in my personal growth journey to be able to give up the carbs, and when I saw that Beach Club Marketplace's lineup of holiday treats includes some actual loaves of holiday breads, I alerted our field team to investigate immediately.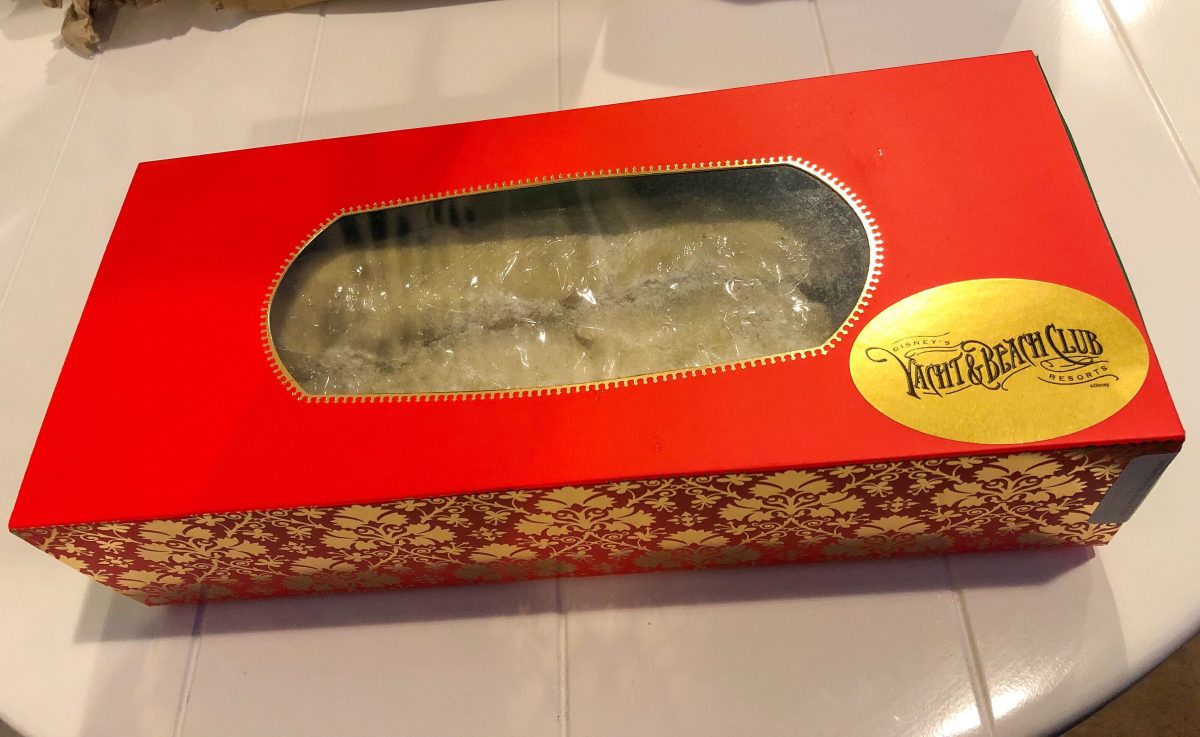 There's a long list of holiday treats at Beach Club Marketplace, and we've reviewed a few already. Here's the full list:
Signature Stollen Bread – Fruit Bread full of Nuts, Spices, and Fruit coated with Vanilla Powdered Sugar – $18.00
Guava & Cheese Bread – A delicious Guava and Cheese mixture inside of a ring of even tastier Bread -$10.99
Trio of Holiday Fudge – White Chocolate Peppermint Fudge, White Chocolate Gingerbread Fudge, and a Dark Chocolate Hot Cocoa Fudge – $8.99
Chocolate-covered Marshmallow Snowmen Pops – Chocolate-covered Marshmallows decorated to look like adorable Snowmen on a festive Red and White Straw – $7.49
Mickey Gingerbread Cookie – Traditional Sugar-glazed Mickey Head Gingerbread with a Chocolate Backing – $6.50
Holiday Cookies 'n Cream Bon Bons – Festive Red and Green Cookies 'n Cream Bon Bons filled with Cookie Cream Mousse and a Cookie base coated in Sprayed Chocolate – $6.49
Chocolate Crinkle Cookies – Chocolate lovers Crinkle Cookies with a dusting of Sweet Snow -$5.19
Peppermint Brownie – Delicious Chocolate Brownies with a Peppermint-Chocolate Ganache and Festive Sprinkles (Plant-based) $4.99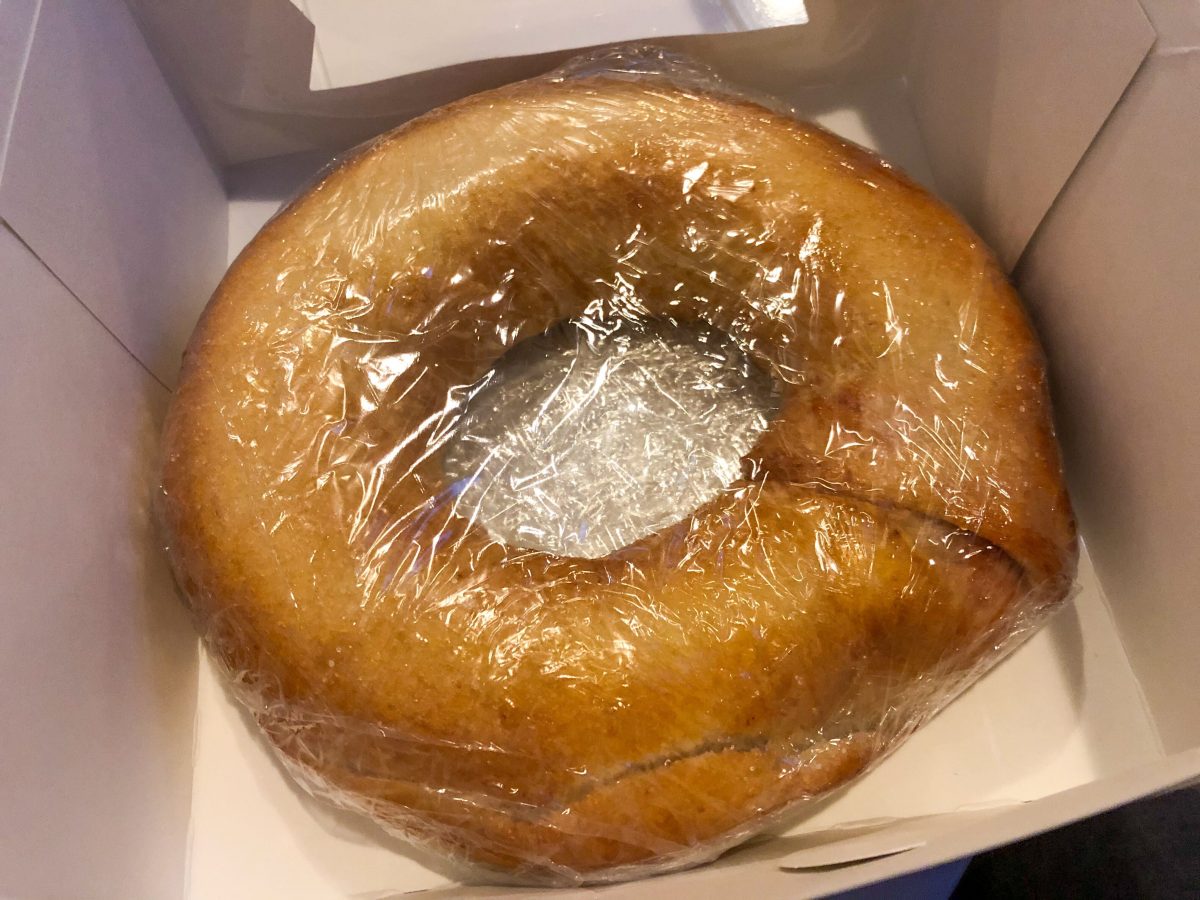 Our team purchased the Signature Stollen Bread and the Guava & Cheese Bread, both of which come packaged for safe travel back to your resort room, home if you live local, or even for a long drive if you've made the road trip to Walt Disney World. The Stollen Bread is served in a bright red, festive looking box. This makes for a nice presentation even if you're simply purchasing it for yourself. The coating on top is sweet and the bread is reminiscent of cinnamon bread, but with the added touch of nuts and dried fruit.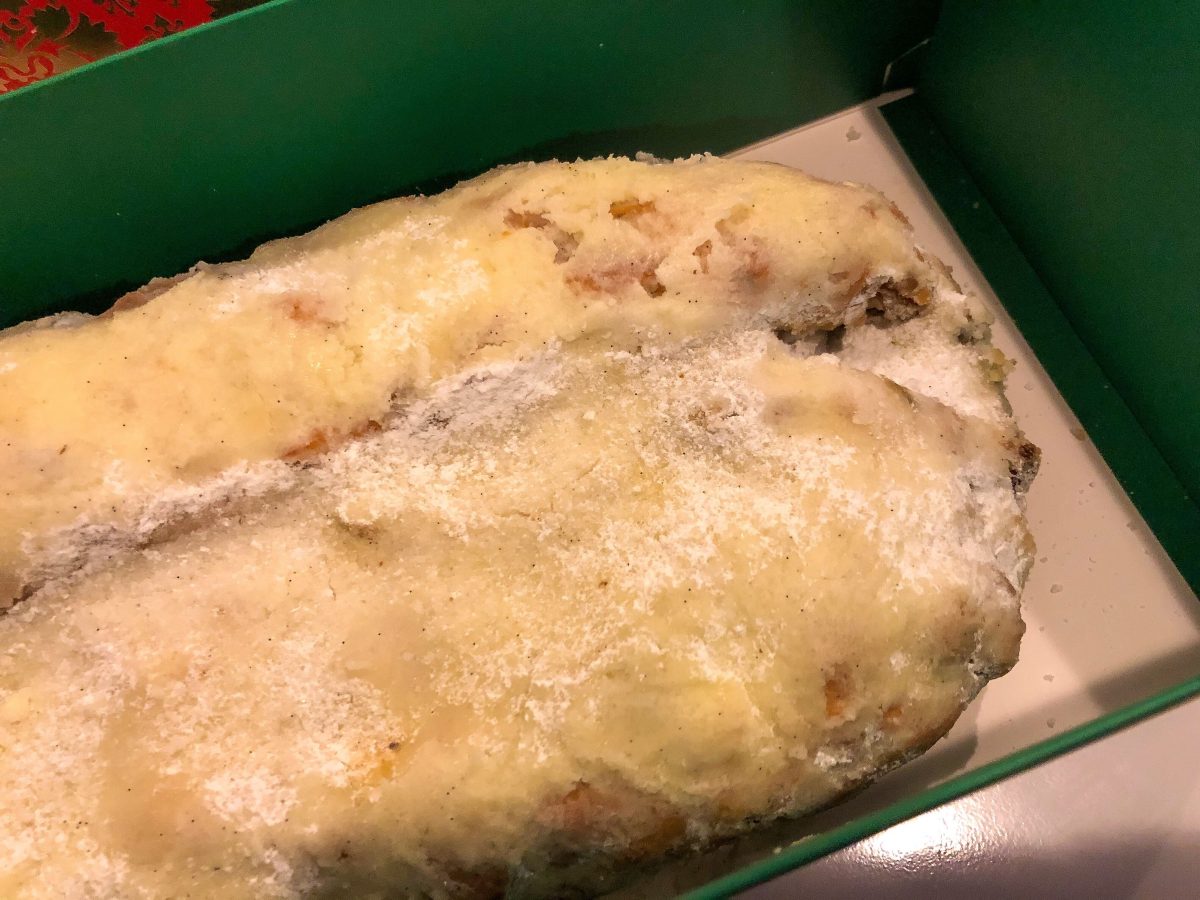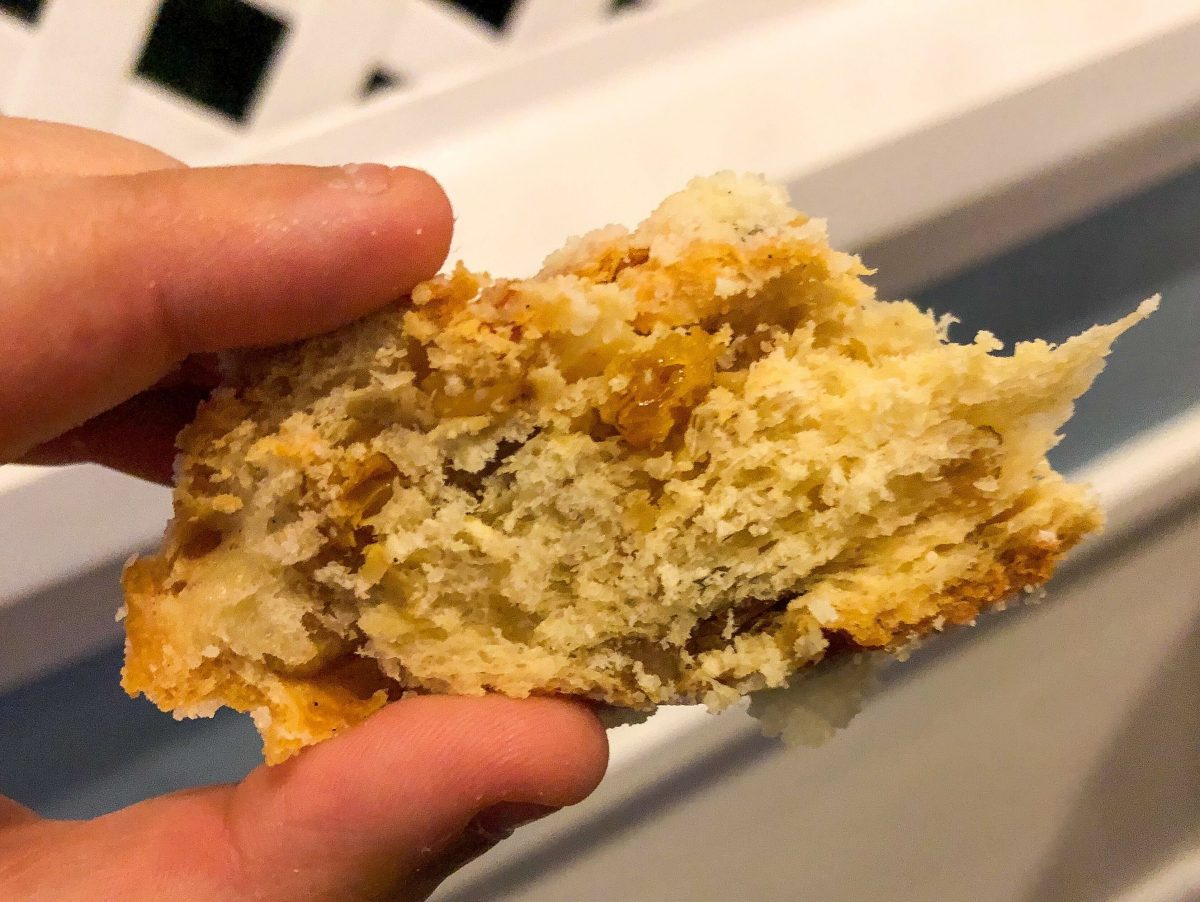 The Guava & Cheese Bread is a popular flavor combination here in Florida thanks to the influences of the wonderful neighboring islands. It is served as a ring, in a plain box, so the presentation is not as impressive. It is somewhat similar to a Danish pastry, except not as sugary, and the guava and cream cheese filling are nestled inside the bread. The filling was very fresh.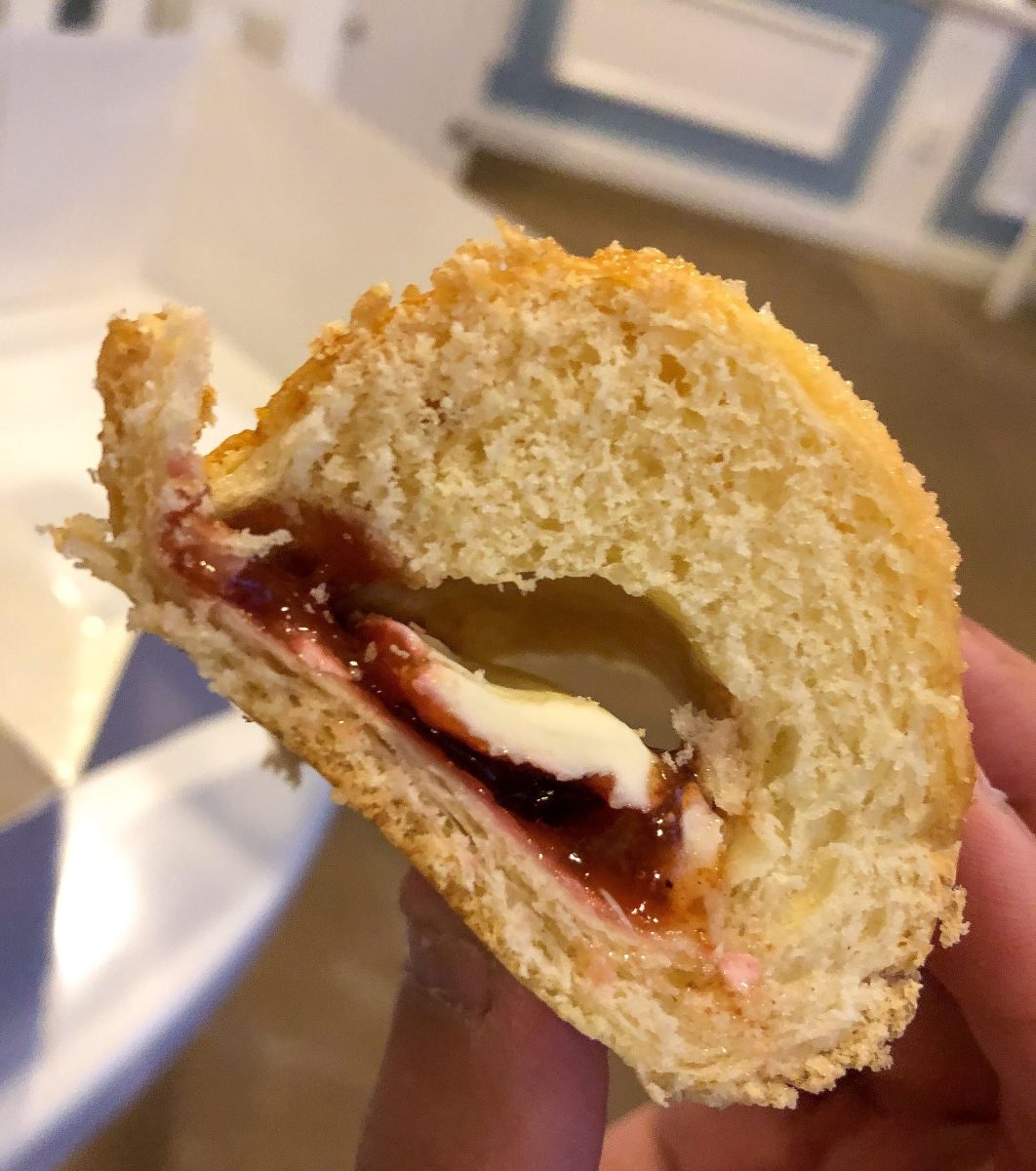 Either bread would be great to purchase early in your Walt Disney World vacation so that you can enjoy it in your room. Perhaps you'll indulge in these breads with coffee for breakfast in your room, or as a late-night snack after a day in the park.
Have you ever grabbed any sweets from Beach Club Marketplace? Which of these sounds best to you?