REVIEW: New Cinderella Anniversary Cupcakes and Sweets
Everyone's favorite footwear-focused princess is celebrating the 70th anniversary of her Disney debut. In honor of the 70th anniversary of the animated classic, Cinderella, Disney has created a variety of desserts. Our fearless research team ventured to Magic Kingdom and the monorail resorts to try these treats.
Up first is the Bibbidi Bobbidi Boo Cake found at the Main Street Bakery. The cake was not ready first thing in the morning on its debut day yesterday. Turns out the Cast Members in the bakery were having some challenges without the assistance of the Fairy Godmother. Later in the morning, we were presented with a carriage that unfortunately appeared as though it was after midnight and the spell was wearing off. This cake is much more of a mousse with a cake base. The mousse and cake itself are very subtle in flavor and so the heavy blueberry compote dominates this dessert.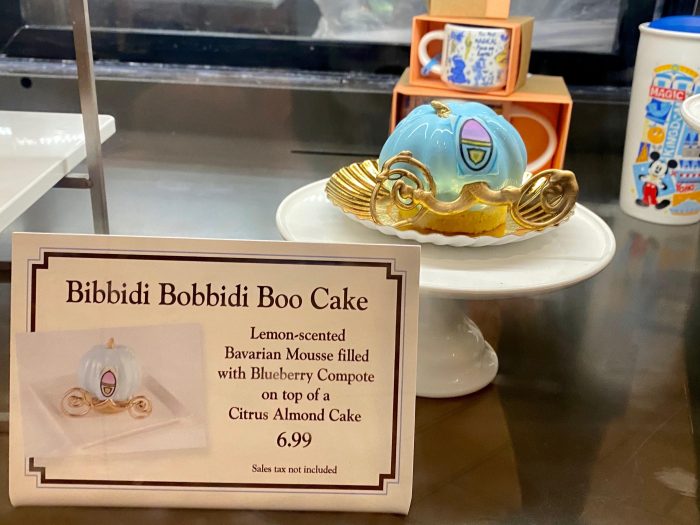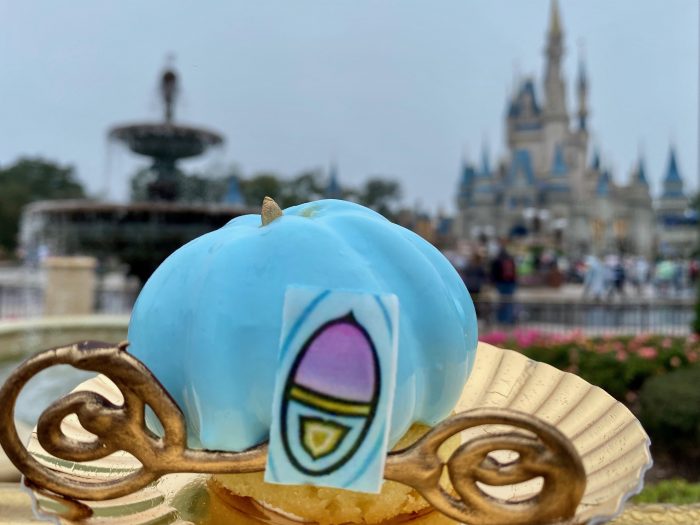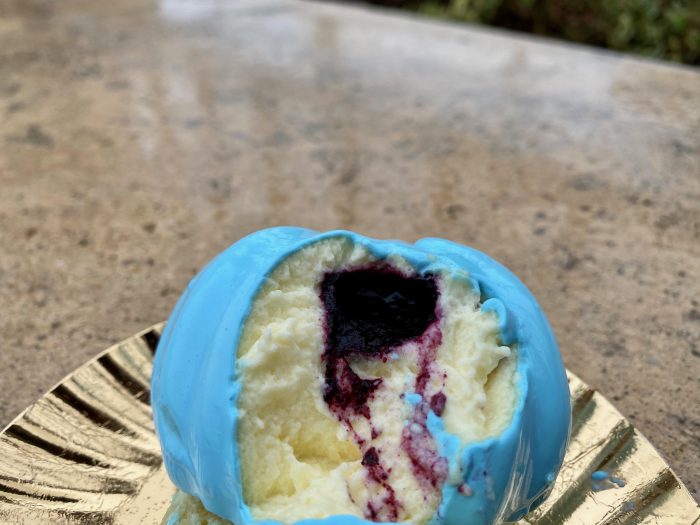 Our team hopped on board the resort monorail and headed to Disney's Contemporary Resort for the next Cinderella treat. At Contempo Cafe, a pumpkin Cinderella cupcake is the perfect treat if you miss the flavors of Fall. The buttercream frosting helps to make sure the pumpkin flavor does not overtake the cupcake.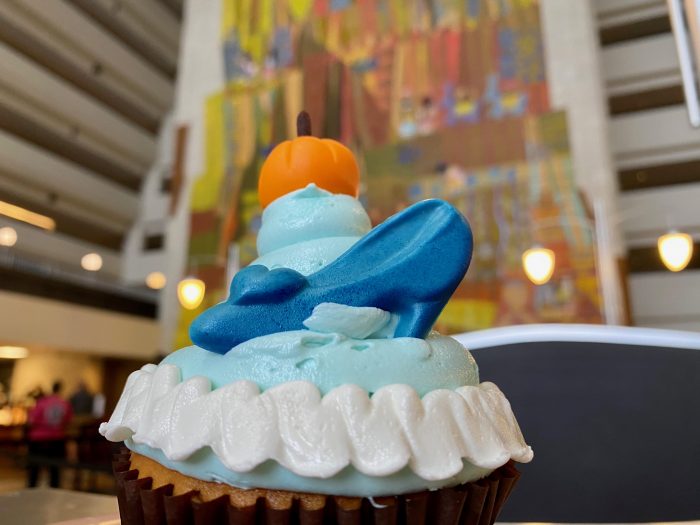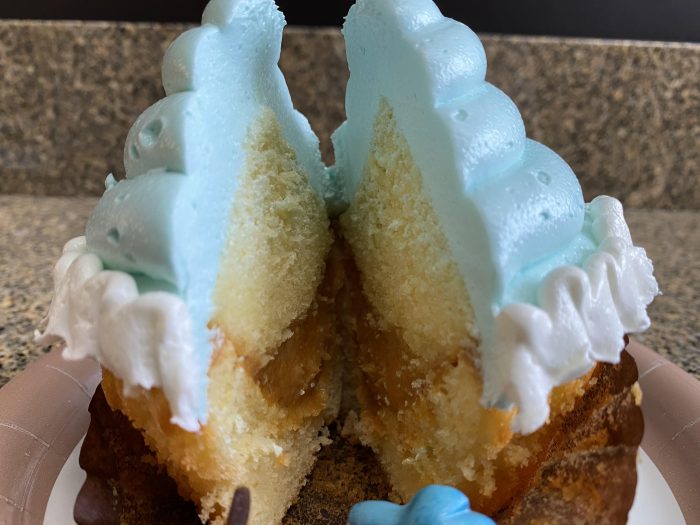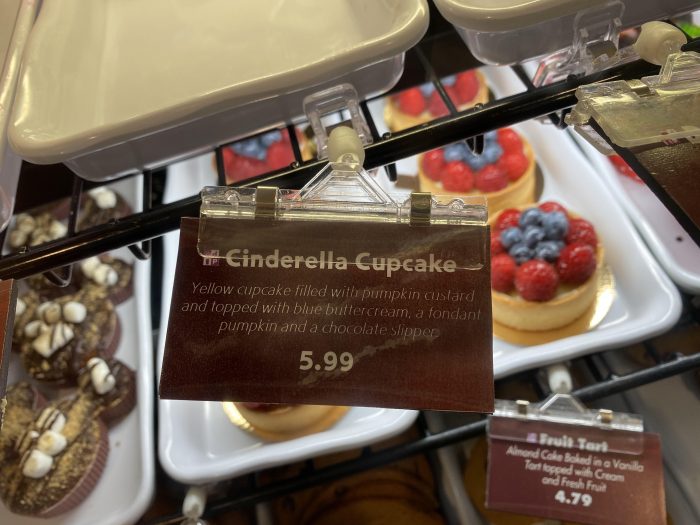 Next stop, the Poly! At Captain Cook's a Cinderella cupcake with blueberry filling awaits. Although Cinderella may not exactly fit in the tropical atmosphere of Disney's Polynesian Resort, the cupcake is a classic vanilla cupcake with sweet blueberry filling – and it is a pleasing addition to the sweets at Captain Cook's.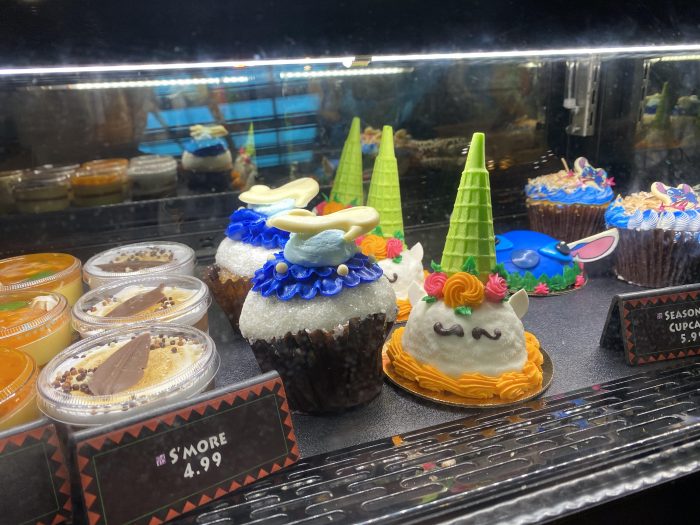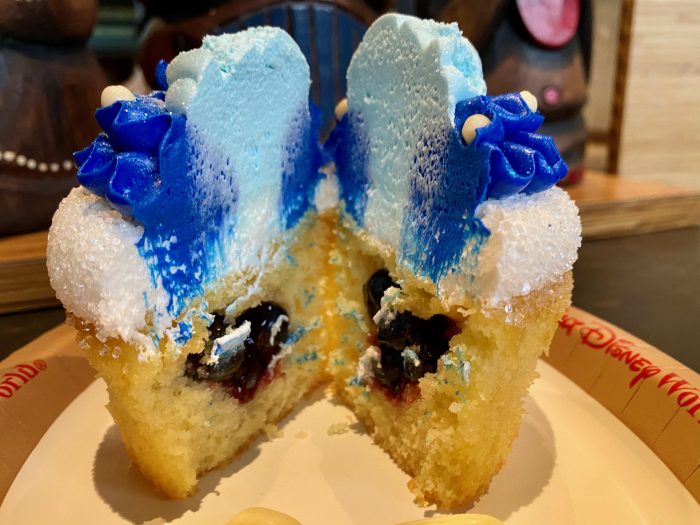 Our team's last stop was Disney's Grand Floridian Resort. At Gasparilla Island Grill at the Grand Floridian, a Cinderella cake pop is the perfect treat if you want to save it for later. After having tasted three previous Cinderella treats our team has hit its limit. If you decide to create your own Cinderella carriage crawl and try these four treats in the Magic Kingdom area this Cinderella cake pop is a good one to save for last and enjoy back at home or in the hotel room.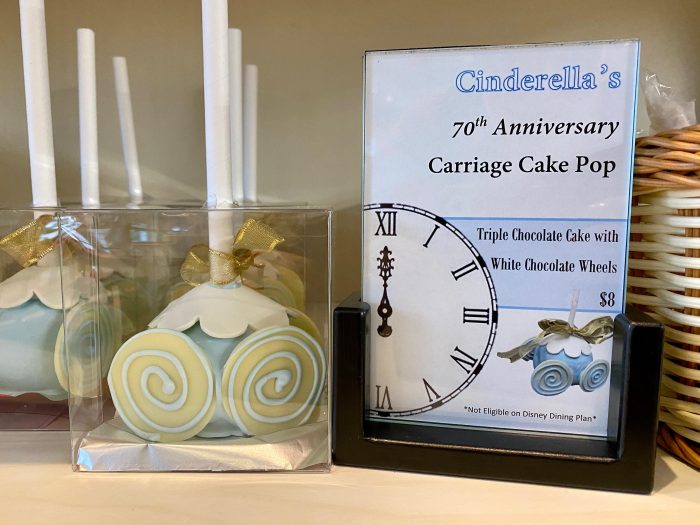 In the end, the two cupcakes cast a spell on our team. Sadly, the dessert with the potential to be the best, the Bibbidi Bobbidi Boo Cake needs a little more magic to make it worth the calories. Still, it is a fun concept to have multiple desserts, throughout Walt Disney World, based on one movie.
Which of these Cinderella treats do you find most magical?