The SATURDAY SIX Looks at DISNEY SING ALONG SONGS – Campout at Walt Disney World
This week's SATURDAY SIX takes a look at the Disney Sing Along Series – CAMPOUT AT WALT DISNEY WORLD! Readers of this fine blog series know how much we love the Sing Along Series, as we first watched the incredible Disneyland Fun and followed that up with the spookiness of Happy Haunting. This time we get to watch songs performed at one of our favorite places in all of Florida, as Campout at Walt Disney World was filmed at the Fort Wilderness Resort and Campground!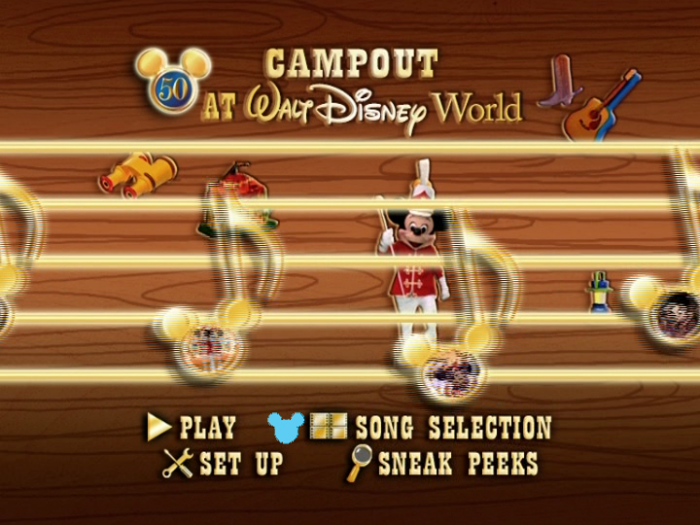 While Campout at Walt Disney World was originally released on VHS tape back in 1994, we're watching the DVD release which came out in 2005. The "Sneak Peeks" extra on the DVD gives previews of movies Disney was putting onto DVD and into the theaters in 2005.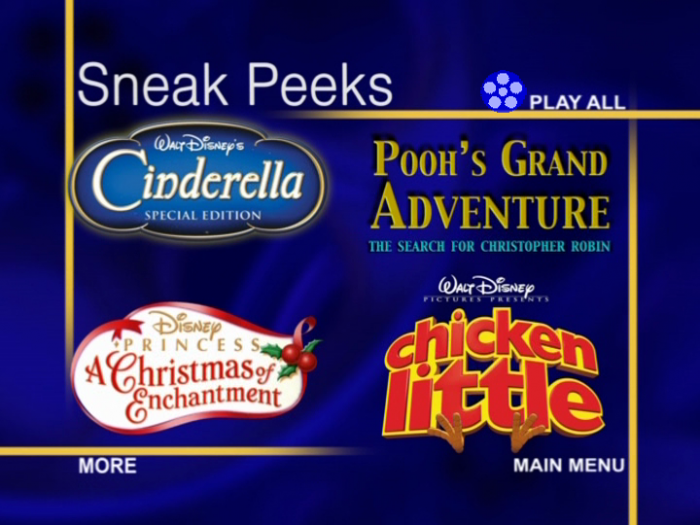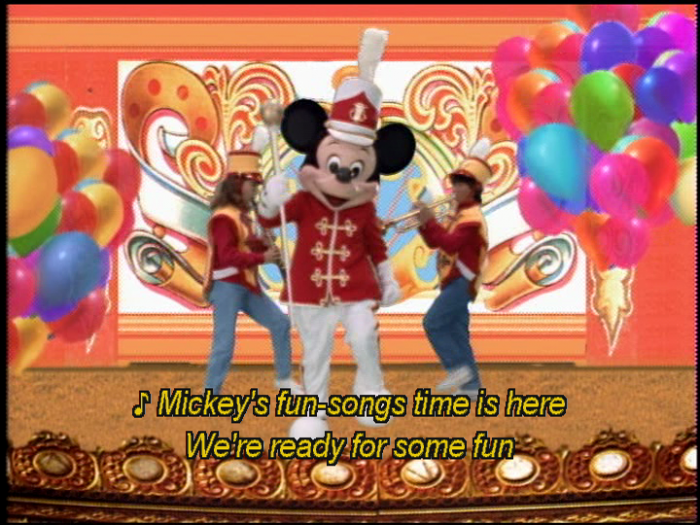 Our song list for Campout at Walt Disney World is the following: Comin' Round the Mountain, The Bare Necessities (from The Jungle Book), The Caissons Go Rolling Along, The Happy Wanderer, Oh, Susanna!, Camptown Races, By the Beautiful Sea, Don't Fence Me In, Turkey in the Straw, Talent Round-Up, Jeepers Creepers, Mountain Greenery, Country Road, and a medley of If You're Happy and You Know It/Goodnight, Campers.
As a born and bred "city boy", my appreciation of camping is pretty limited. My idea of "roughing it" is on-site hotels that still have regular soda fountains instead of Coke Freestyle machines. I have not heard of half the songs on this DVD, although going by previous releases in the Sing Along series, some songs are completely original to these Disney videos.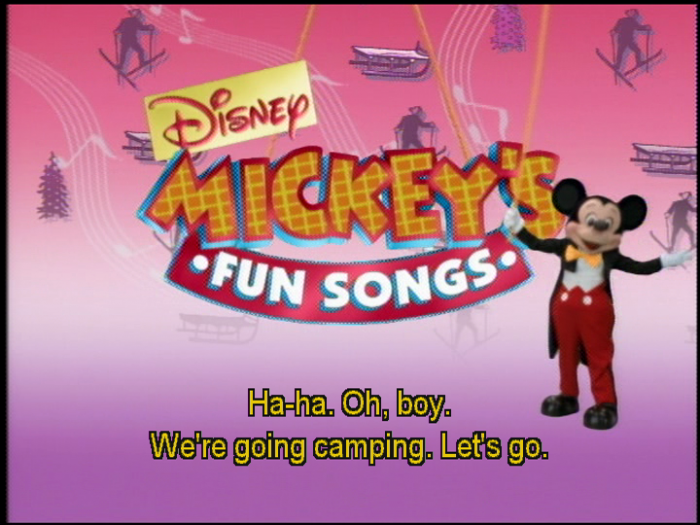 # 6 – Fort Wilderness
The best part about watching Campout at Walt Disney World is that all of it takes place in or around Fort Wilderness. It's great to see things which have changed over the years, but it's also awesome to see the stuff that's still there – almost completely unchanged – over twenty-five years later. In one way it's weird to think that it has been almost 30 years since the early 1990s, but it also seems like 2019 was 100 years ago, so time may be relative. Regardless, one thing that never changes is our love for Fort Wilderness, including this wonderful logo featuring Mickey Mouse doing his best impersonation of Davy Crockett.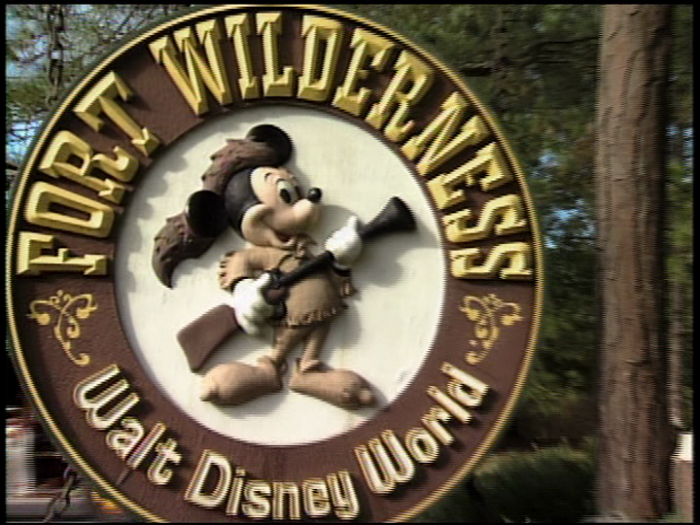 It was heartbreaking, yet also uplifting seeing Hoop Dee Doo Revue's Pioneer Hall and its next door neighbor Trail's End.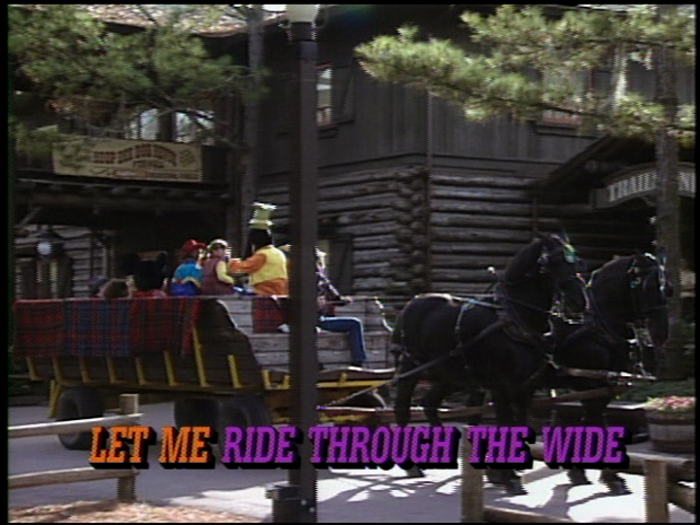 Before the coronavirus shut down Hoop Dee Doo, you would normally see Your Humble Author running UP those stairs to make sure I sat down at my Hoop performances as early as possible to chow down on that delicious cornbread.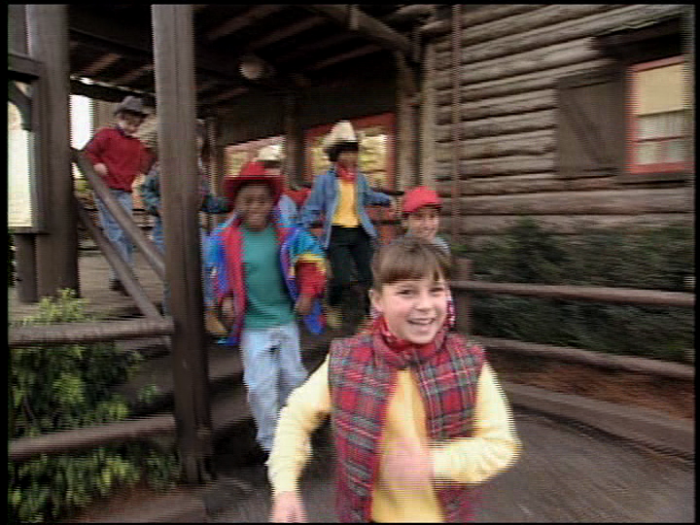 During another segment of the video we watched the kids have a talent show inside Pioneer Hall, giving us a rare look at the room without any tables in it.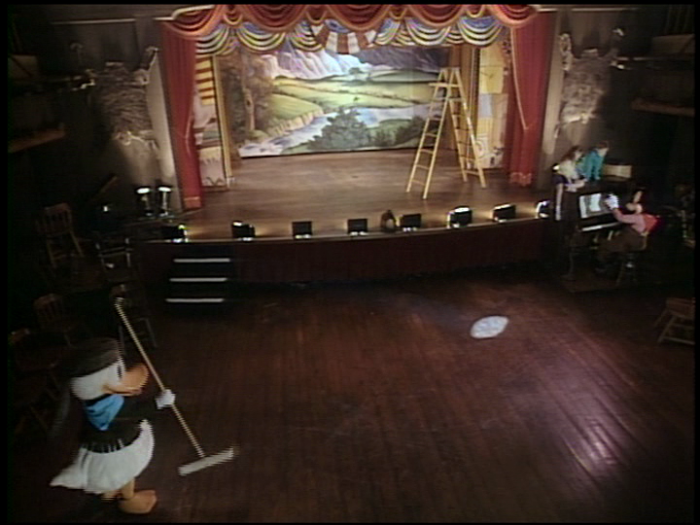 During the talent show our iconic Hoop Dee Doo tables were brought back out.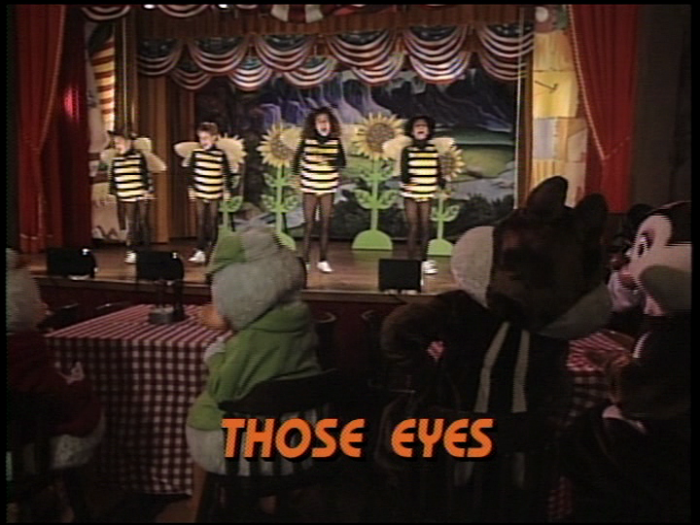 Throughout the course of the video, many of activities of Fort Wilderness can be seen. These include; hiking, bicycle riding, canoeing, horse-driven carriage rides, volleyball, fishing and more.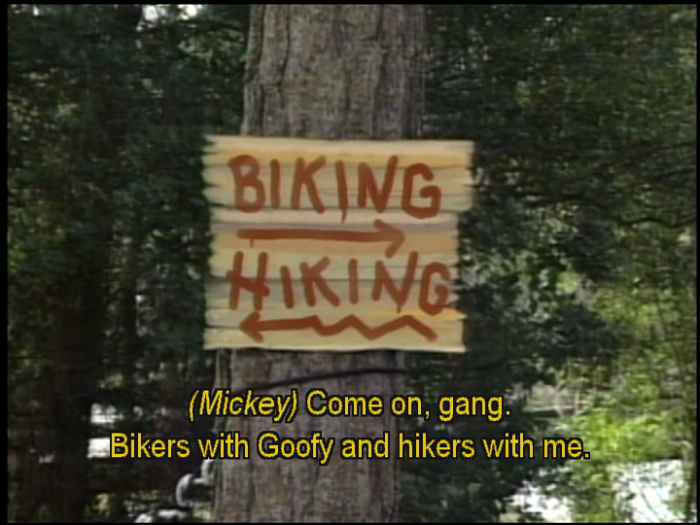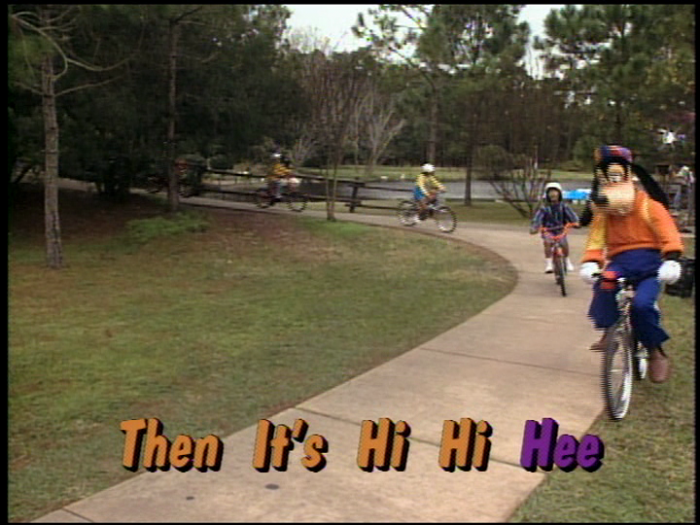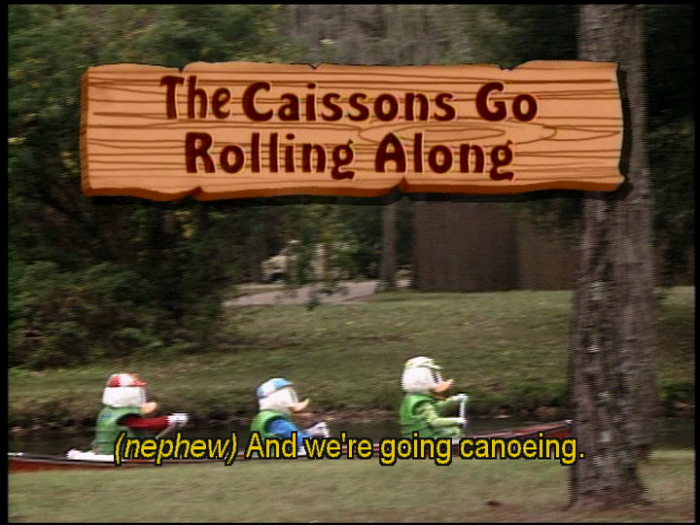 How great is it seeing the boat transportation to Fort Wilderness!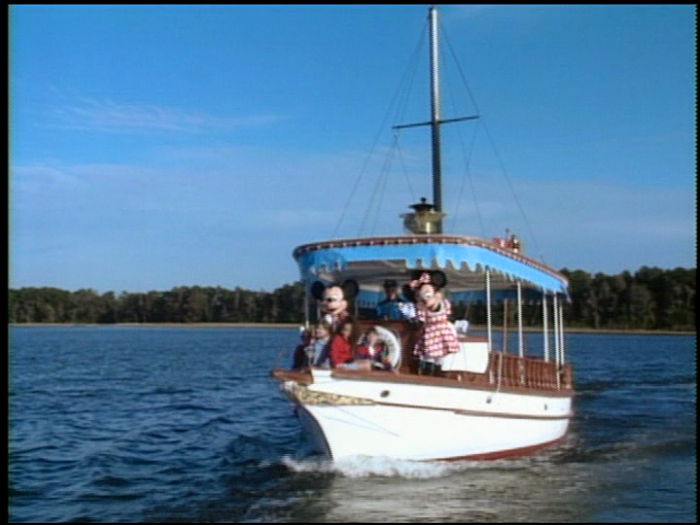 # 5 – Walt Disney World
Now, any time we watch something filmed at Walt Disney World (such as Hulk Hogan's Thunder in Paradise) or Universal Orlando (Sharknado 3), we like to keep our head on a swivel to catch things we love in the background. For example, when Mickey and Minnie are on the water transportation to Fort Wilderness, we can spot the Magic Kingdom's Space Mountain in the background.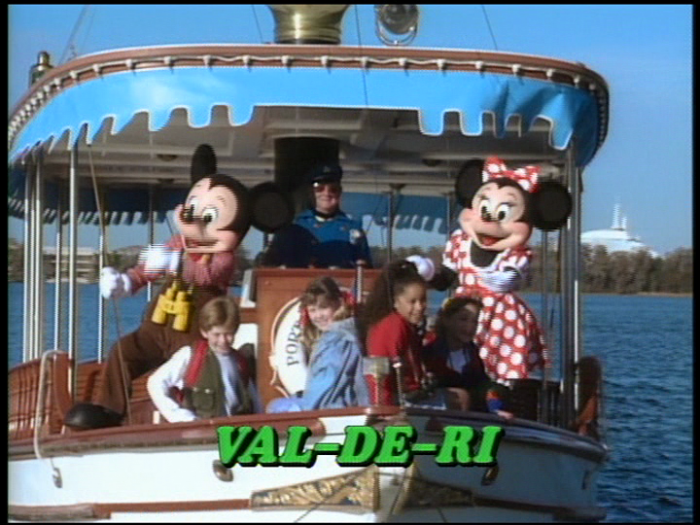 During another segment we got a great view of Disney's Contemporary Resort.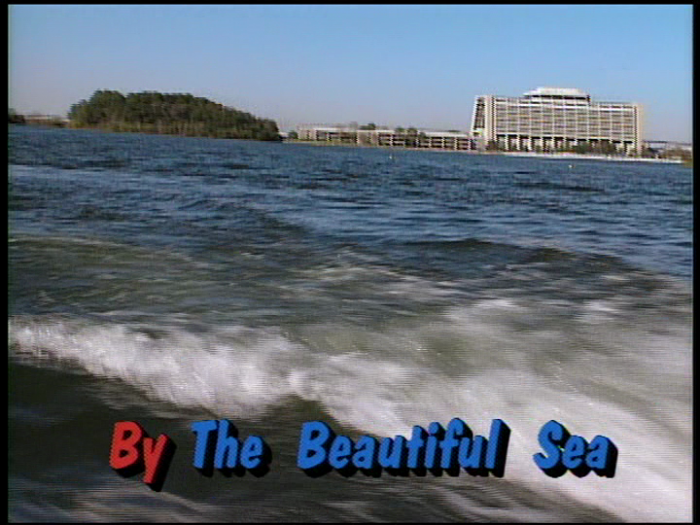 Today, Fort Wilderness guests can rent two person Sea Raycers at the marina, but back in the day the two person motorized vessels were called Mouse Boats. Available also at hotels such as the Contemporary and the Poly, guests can cruise around Bay Lake or Seven Seas Lagoon and get a wildly different perspective on this area of Walt Disney World.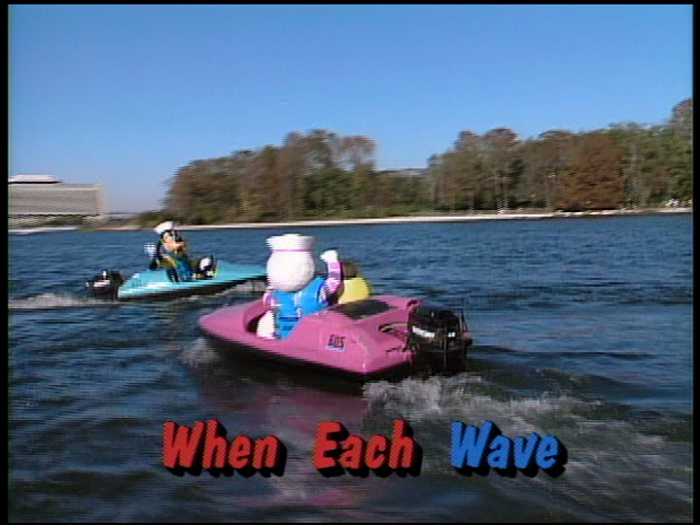 WAY back in the day, during the first several years in the early 1970s after Walt Disney World opened in Florida, the Wonderful World of Water ski show took place on Seven Seas Lagoon. Later, in the 80s and 90s, Disney would have various characters water skiing around Seven Seas Lagoon and Bay Lake more as an added attraction for guests to see (kinda like the Electrical Water Pageant). Campout at Walt Disney World has Goofy water skiing around Bay Lake doing some pretty impressive tricks for someone wearing a costume.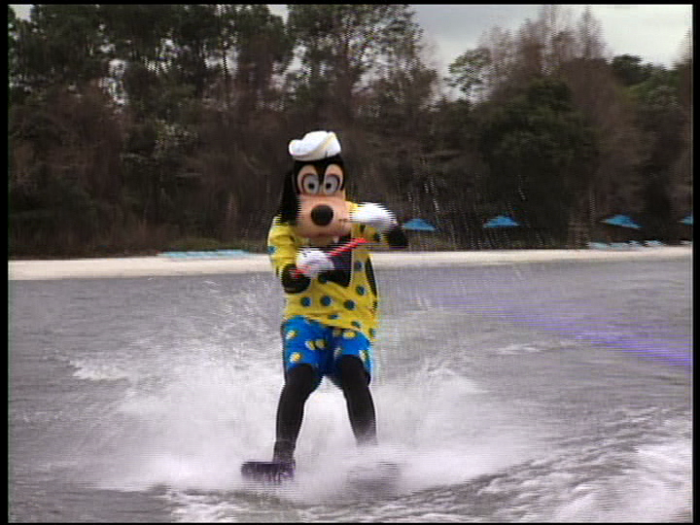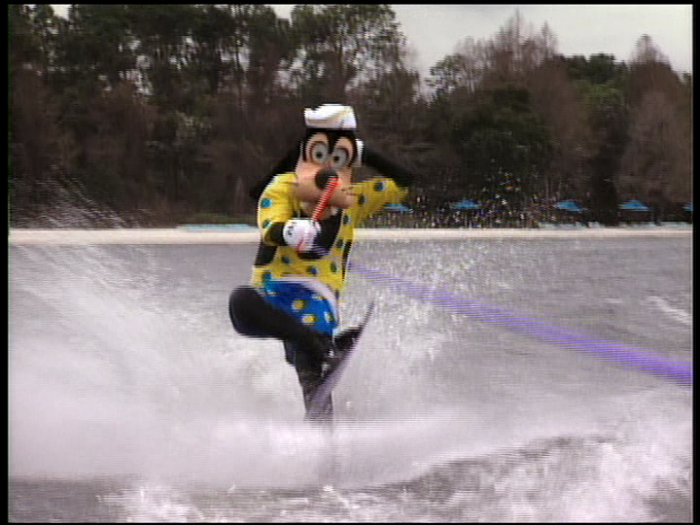 "Look ma, no hands!"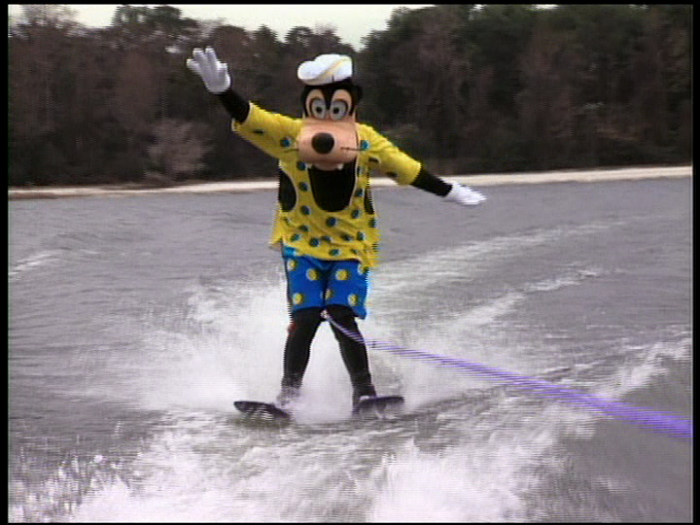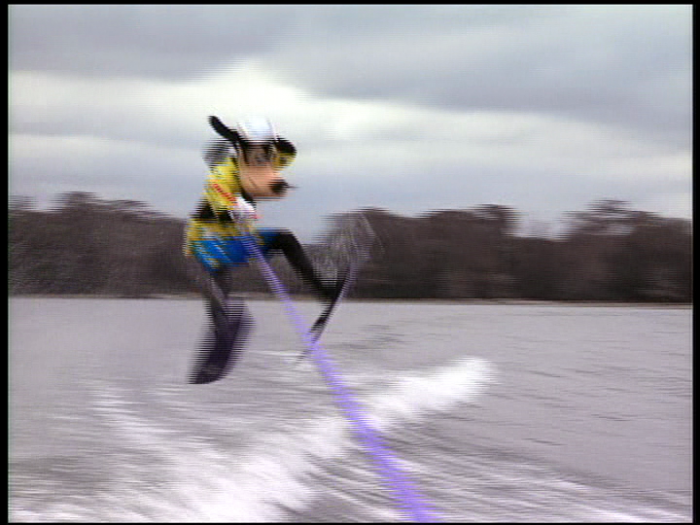 Here we can see Wilderness Lodge in the background. The hotel didn't officially open until May of 1994, so at the time of this filming it would have still been under construction.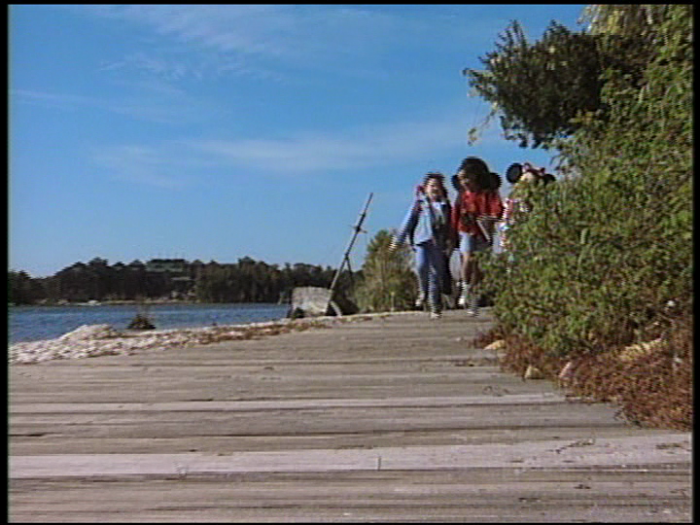 Another shot of Wilderness Lodge, pound for pound one of the best onsite hotel experiences at any theme park.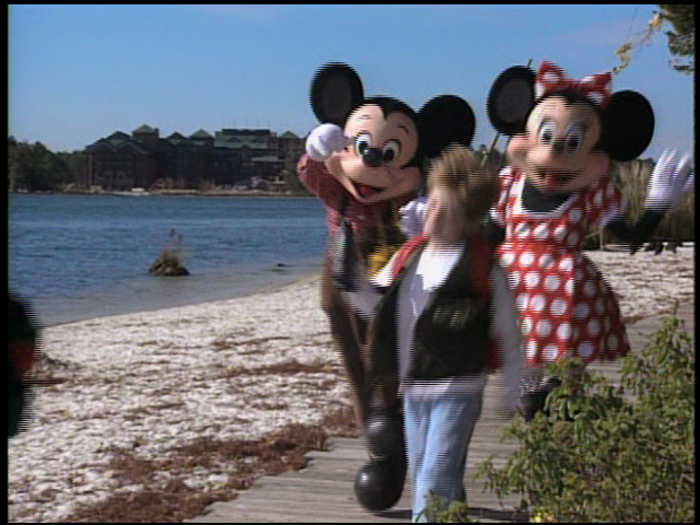 # 4 – The Characters
For theme park fans, another huge selling point for the Disney Sing Along Series is seeing our favorite park characters in different elements. My family enjoys the WDW meet and greets, and look forward to getting pictures with characters in different outfits. There's something to be said about getting a picture of Mickey Mouse in his classic outfit at Magic Kingdom, but then seeing him in his adorable farmer's attire at Garden Grill in EPCOT. For the majority of Campout at Walt Disney World, Mickey is dressed similar to a server at Hoop Dee Doo Revue and I loved it.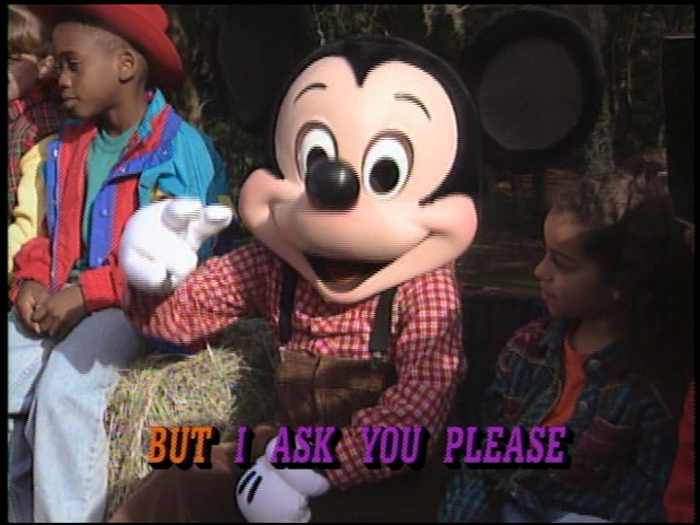 Minnie Mouse was generally in her normal attire, but at one point she was in a cheerleader's outfit when the kids played games, and later her and Mickey Mouse were dressed in their Formal Cowboy wear during a talent show.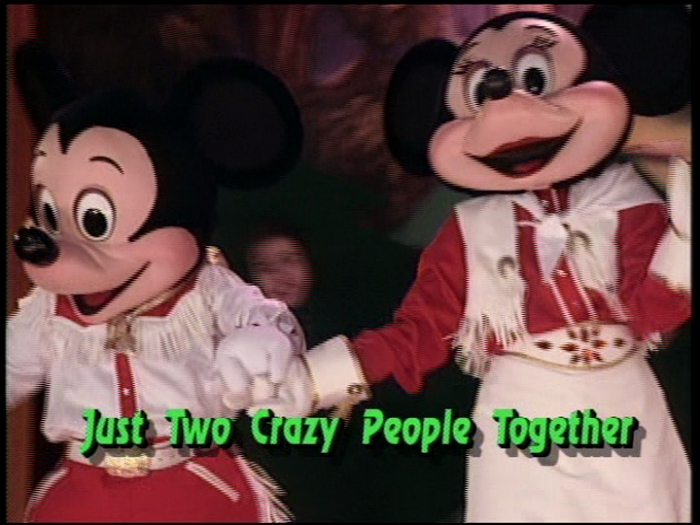 Goofy spent much of his time onscreen in his "normal' outfit, but could also be seen in his wacky water skiing bathing suit and as a referee during kid's activities such as tug-of-war.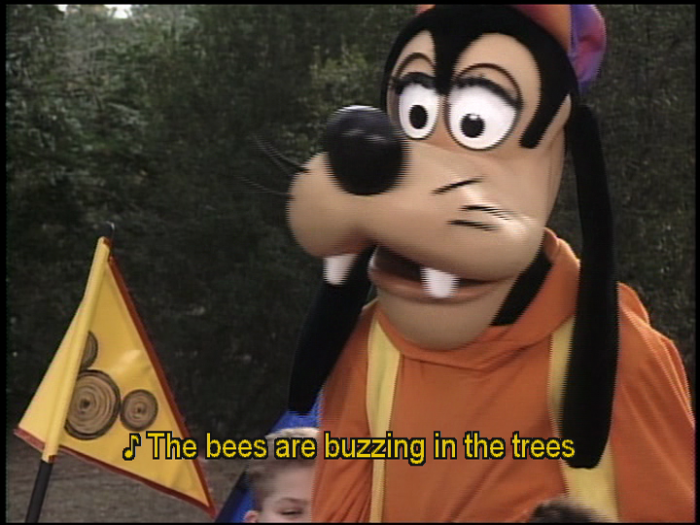 Love Donald wearing his Park Ranger hat, but it's always weird seeing the Huey, Dewey, and Louie characters because they are so much out of scale compared to their animated versions. One thing I noticed was that whoever did the voices for the three nephews for the original run of DuckTales back in the late 80s/early 90s, also did the voices for them in the Campout video. This was wonderful and made up for the jarring aspect of them being just as big as the "adult" characters.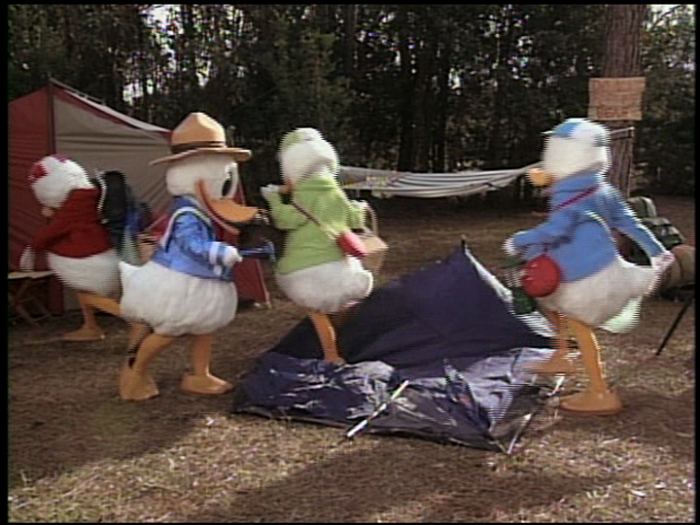 The nephews had several moments of driving their "Unca" Donald crazy, including walking over a tent he had just made. I love having the subtitles on for stuff like this…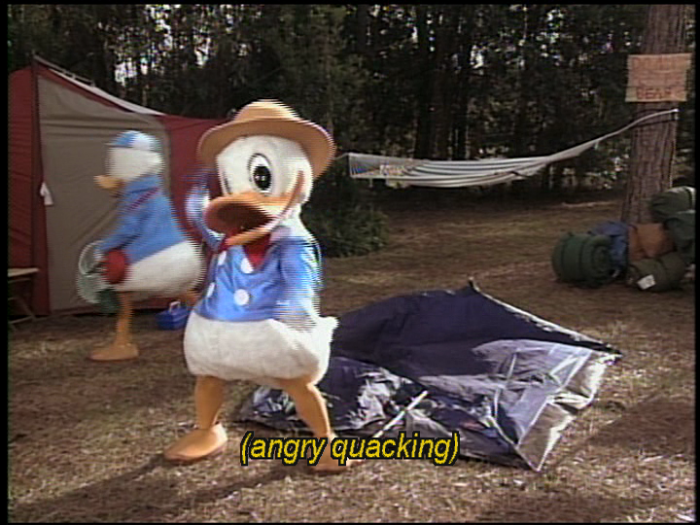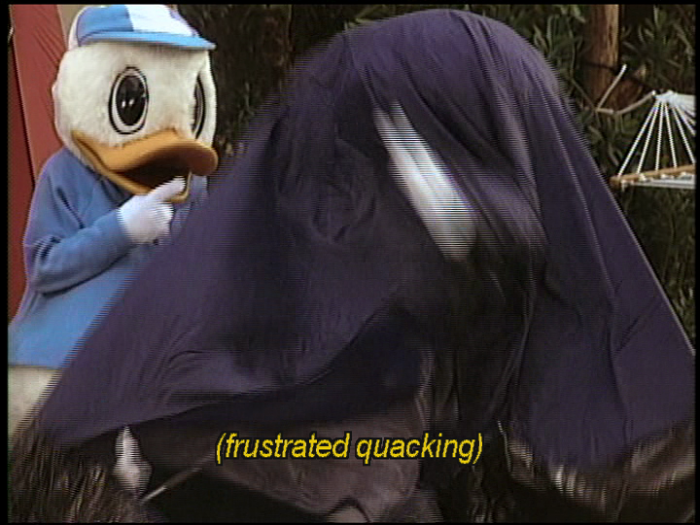 During the talent show segment, Donald was dressed in a Davy Crockett-like coonskin hat and shirt.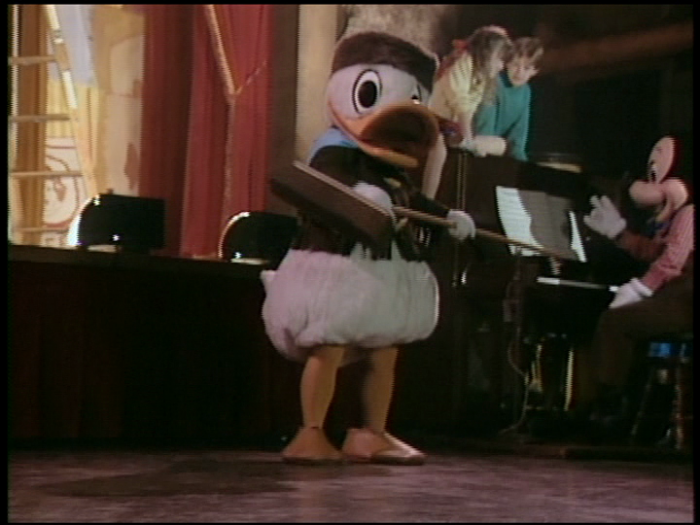 Unlike Huey, Dewey, and Louie, it doesn't bother me at all that Chip & Dale are the same size as all the other characters, so maybe it's just a blindspot for me because of how much I loved the Disney Afternoon block of cartoons growing up. In one fun segment of Campout, these two rascals played a trick on Goofy by adjusting a sign on the road to send him one way, and then turning the sign around to a different direction when the kids showed up.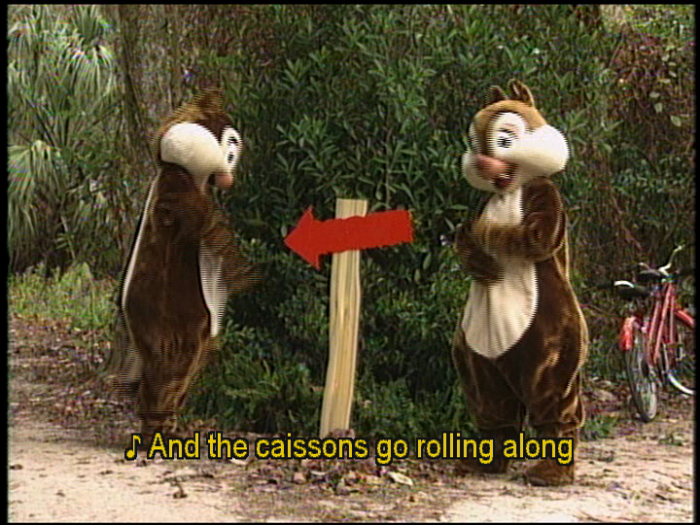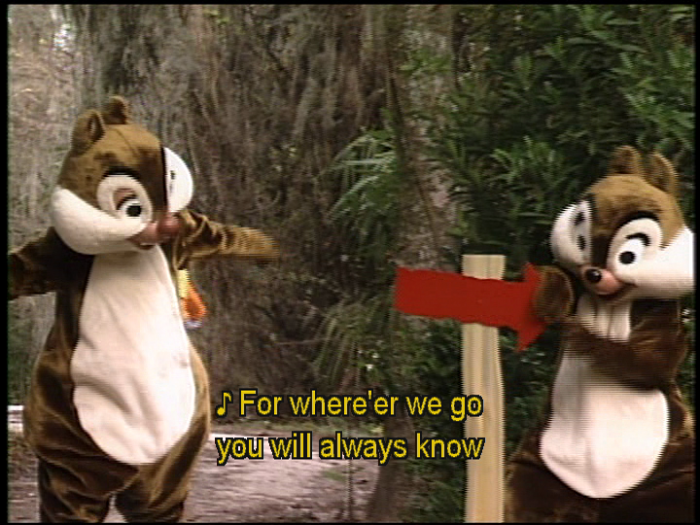 Seeing Chip & Dale on a two person tandem bicycle is fantastic and gives me the sense of wonder of seeing Kermit the frog and the rest of the Muppets ride a bike. Actually, this might be more impressive because Chip & Dale are actually riding the bike and who knows how much "movie magic" is involved for any of the Muppet shots.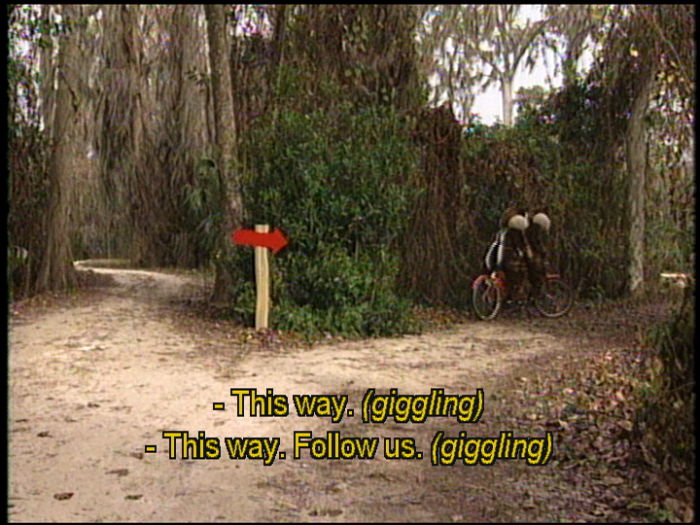 In an out of nowhere appearance, we got Orville from The Rescuers greeting the gang on a boat dock.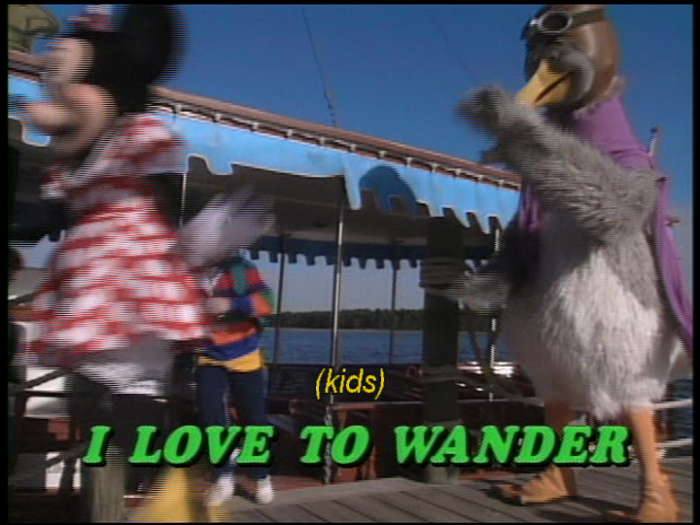 # 3 – The Country Bears
For me personally, the biggest surprise of the entire video was seeing how much the Country Bears were involved! A huge smile came across my face when Big Al showed up during The Bare Necessities song, and soon after we got Liver Lips too!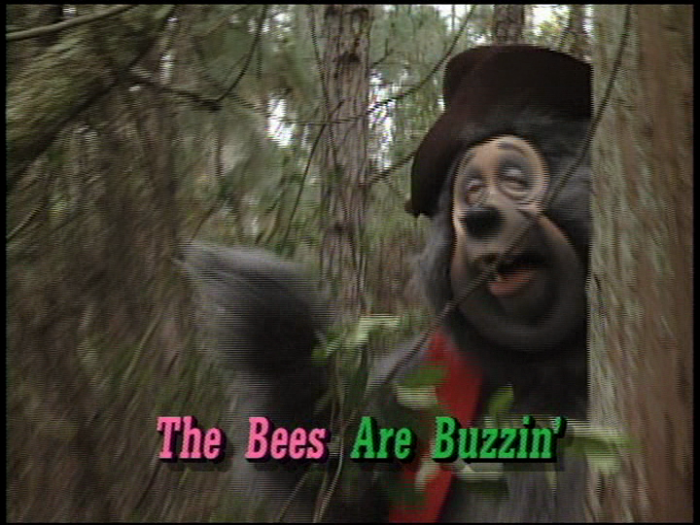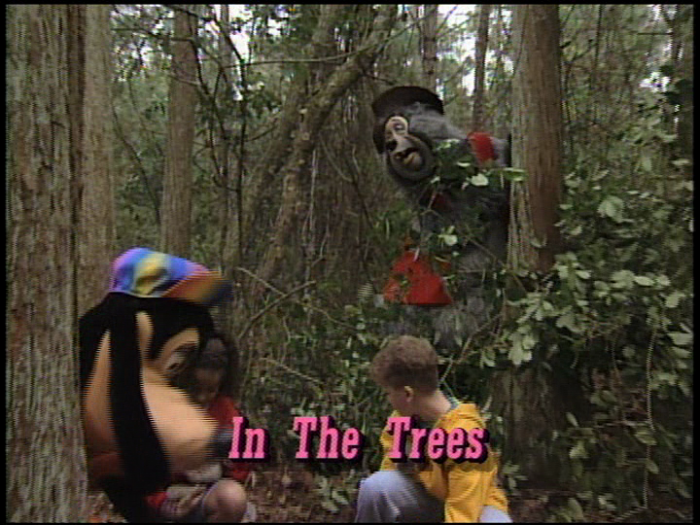 In one fun moment, Liver Lips follows the gang through two trees and gets stuck.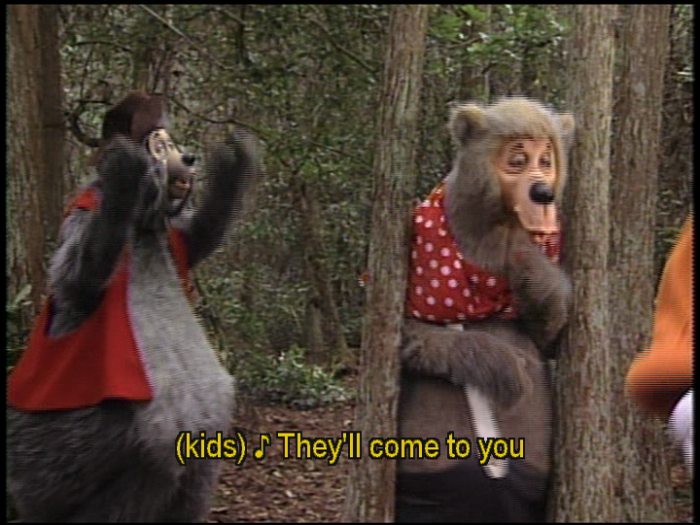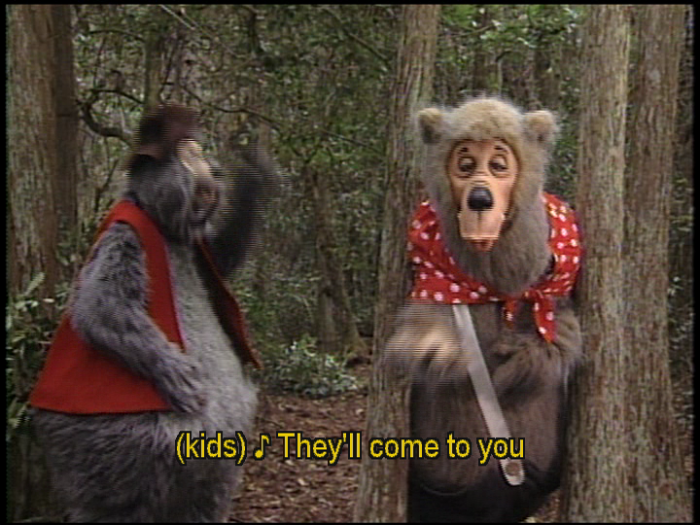 For O, Susanna! we took it up a notch as Wendell and Shaker joined in on the fun destroying a huge meal that Donald Duck had made.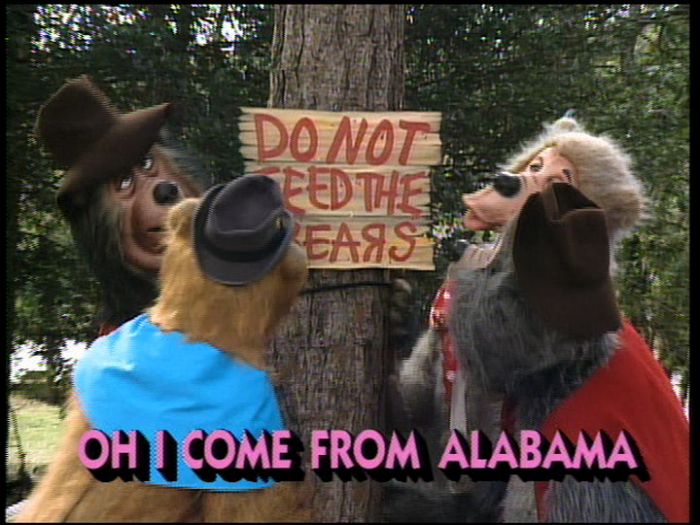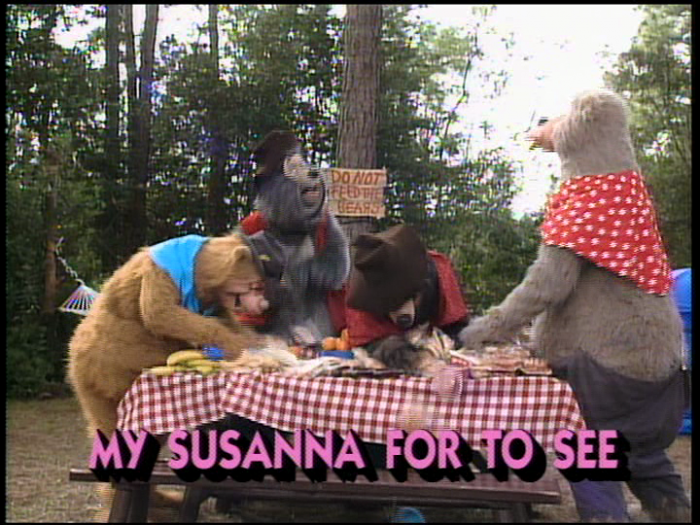 In what is possibly my favorite part of the entire video, at the very end of the day when everyone says goodnight, The Country Bears and Chip & Dale leave everyone to go back to their home in the woods. That is just an incredible attention to detail.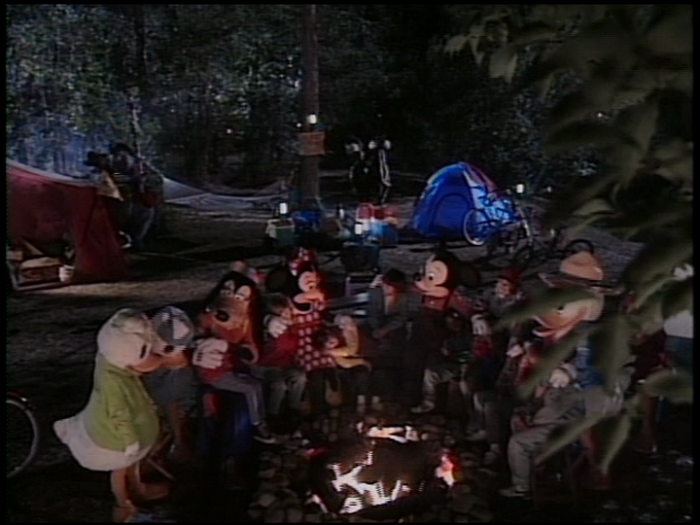 # 2 – River Country
Having been officially closed since 2005 (and not running in any capacity since 2001), many guests today have never experienced River Country. This includes me personally, as even though my parents took me to Walt Disney World a lot growing up, we never stayed onsite and I had no idea the Fort Wilderness area even existed until I started taking theme park trips myself as an adult. River Country was Disney's first attempt at themed water park, and the brief look we get at it during Campout at Walt Disney World make it look half incredible/half next level bonkers.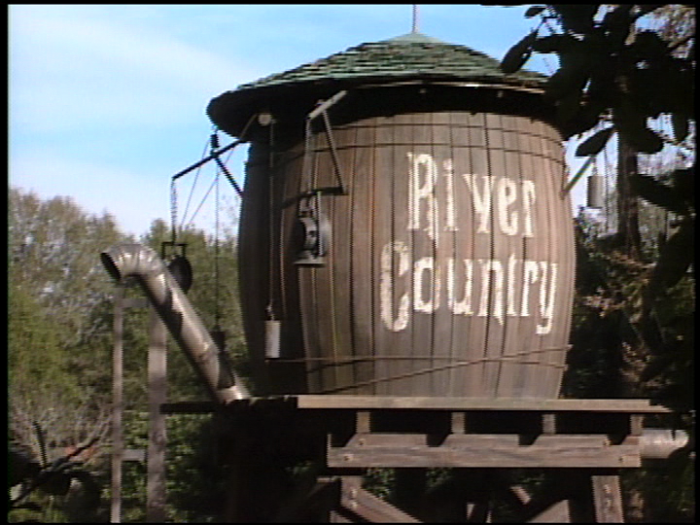 Water slides looked fast and fun.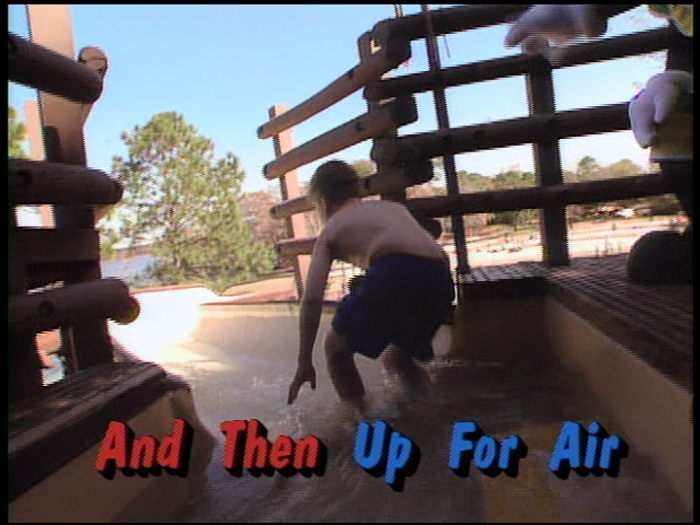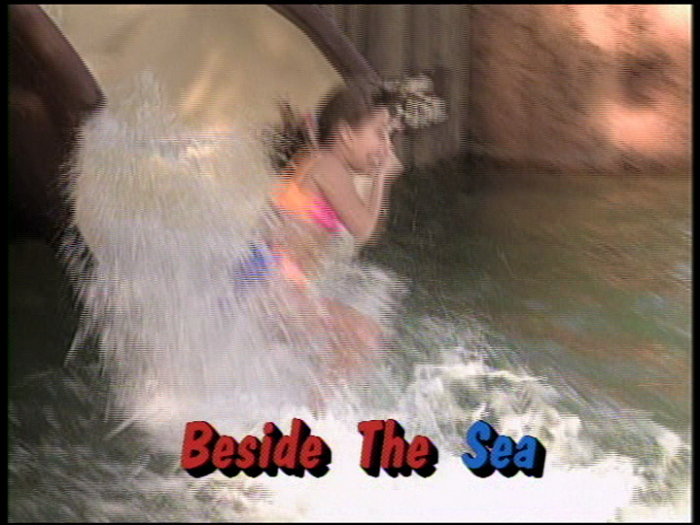 The White Water Rapids tube attraction seemed bananas. The kids were flying down the water in these tubes and bouncing off what looked to be very hard walls. I'm trying to picture how many guests must have got hurt on this one over the years.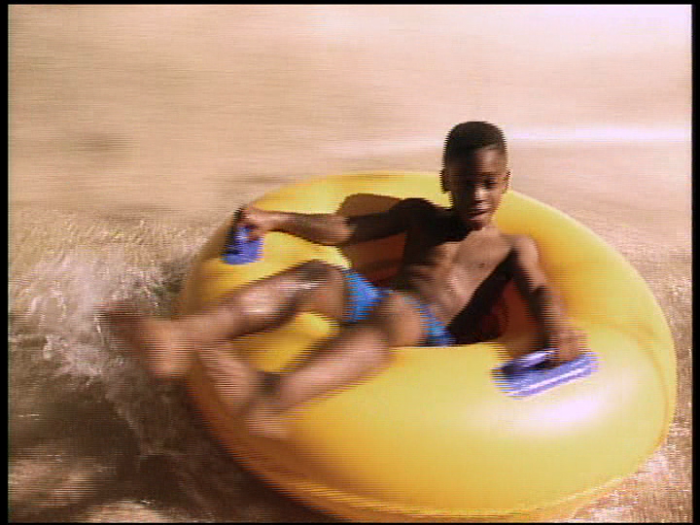 One of my favorite attractions at Universal's Volcano Bay is the OhYah and OhNo drop slides. I love being dropped into a deep pool. River Country had Slippery Slide Falls which appears to be even crazier. Volcano Bay shoots you out, but River Country apparently had guests take a roller coaster-like drop down at the end of the slide. Amazing!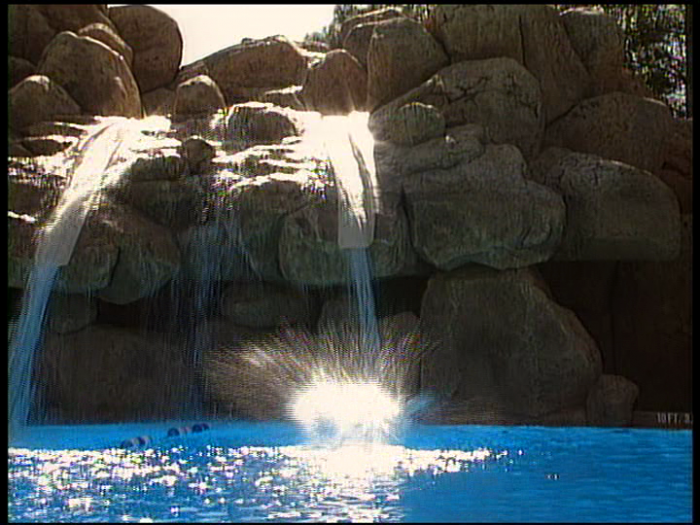 # 1 – Discovery Island
Discovery Island was in the theme park news recently as a man decided to camp out on this "tropical paradise" despite it having been closed to guests since 1999. It appears that the large majority of Discovery Island (presented by Friskies) was watching and interacting with a large variety of birds, which is represented on the area's sign via bird walking tracks.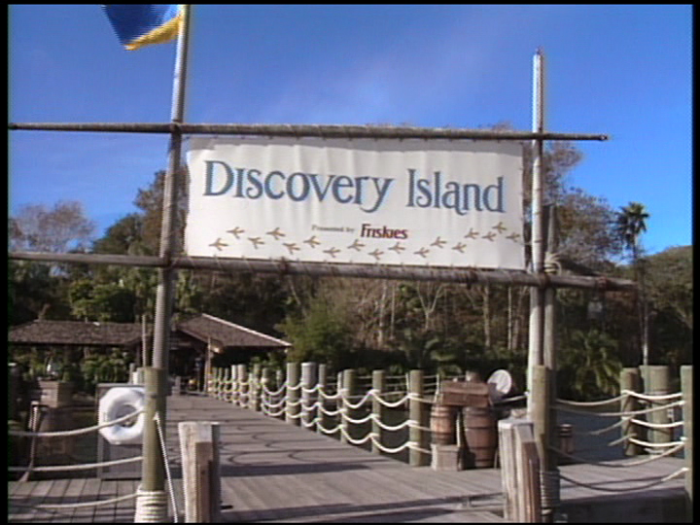 Lots and lots of bird watching.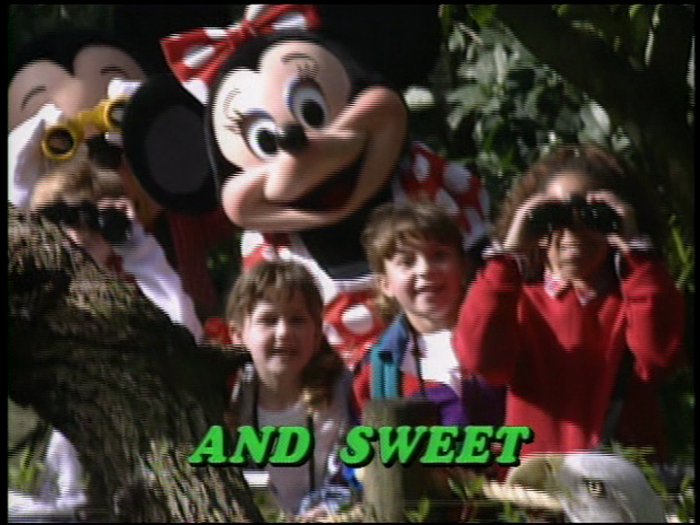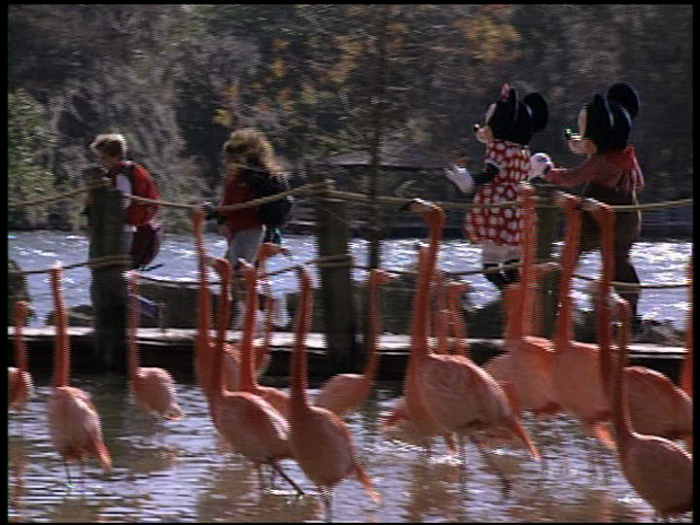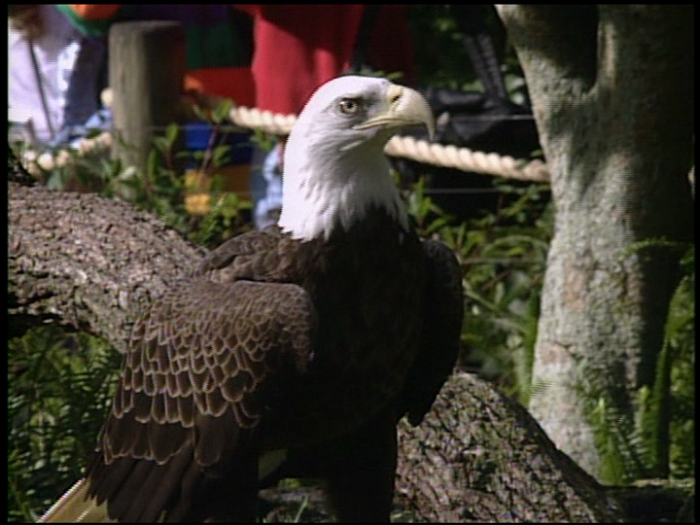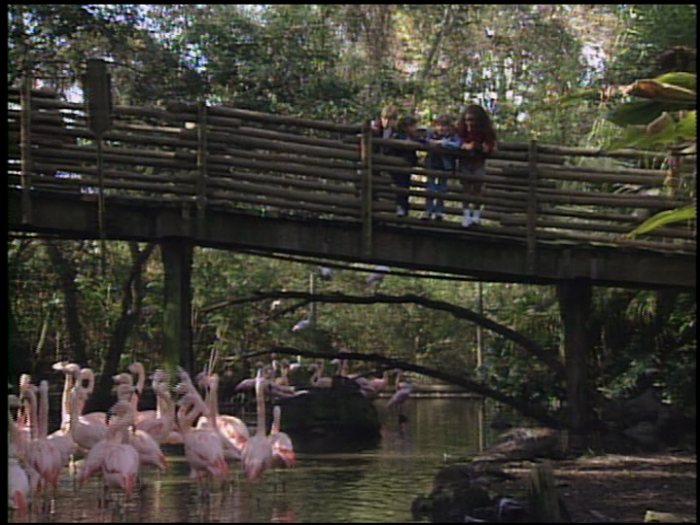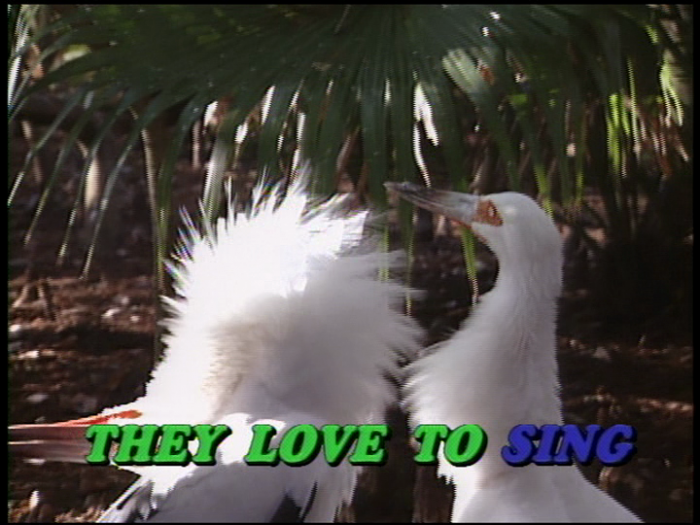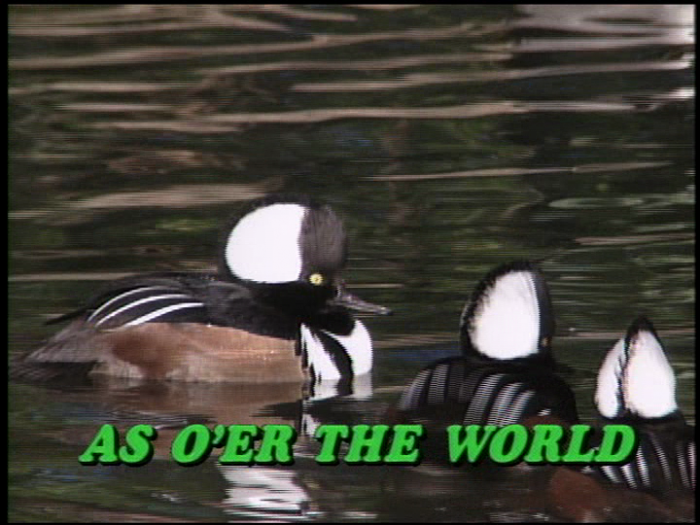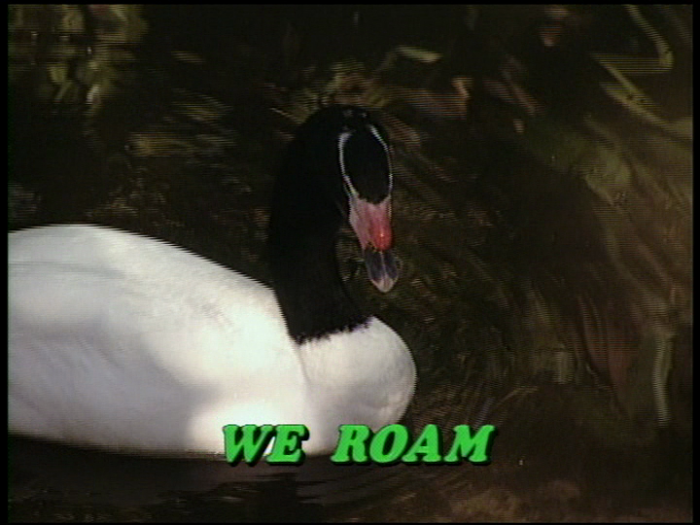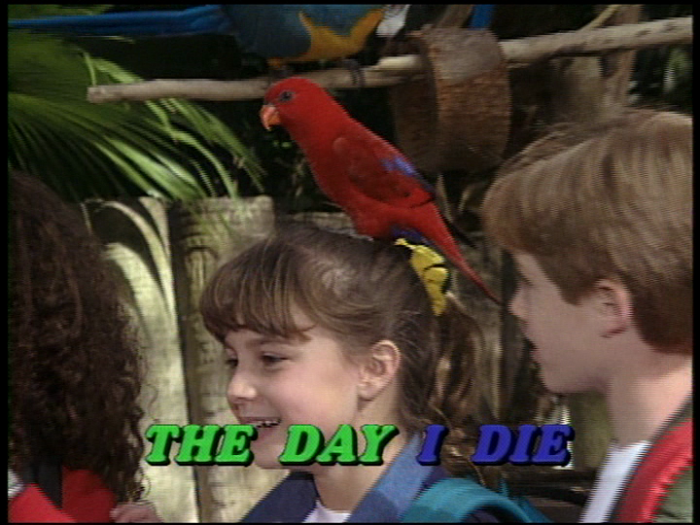 I'm no animal expert, but this doesn't seem safe.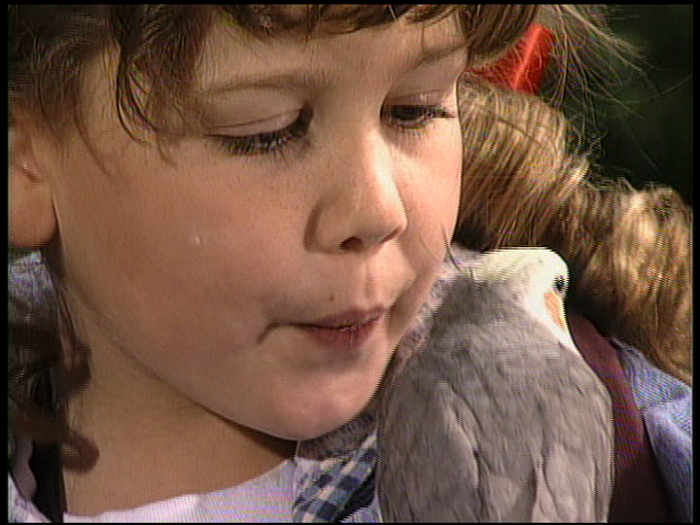 Nor does this.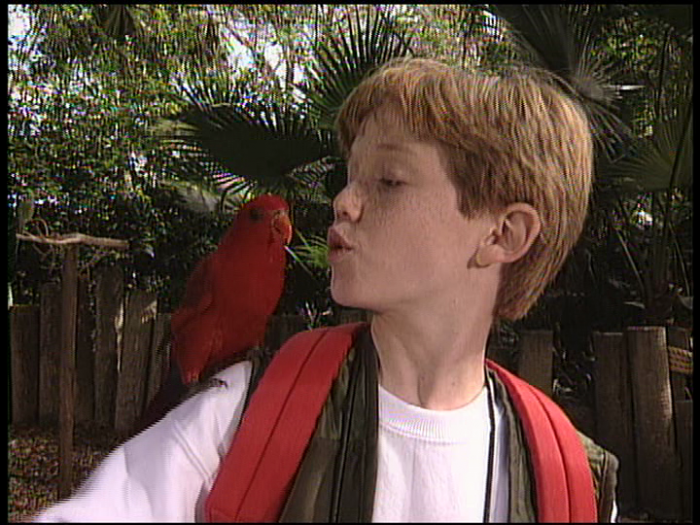 Petting birds? Whaaaaaaaaaaaaat?!!!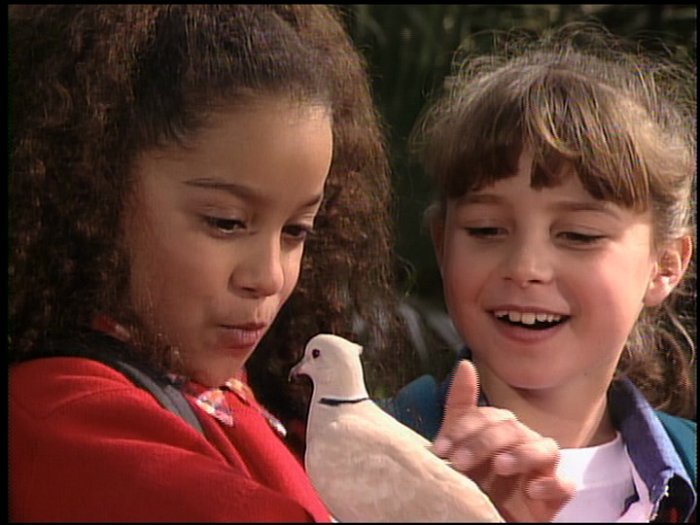 Did not expect to see Mickey Mouse holding a large snake.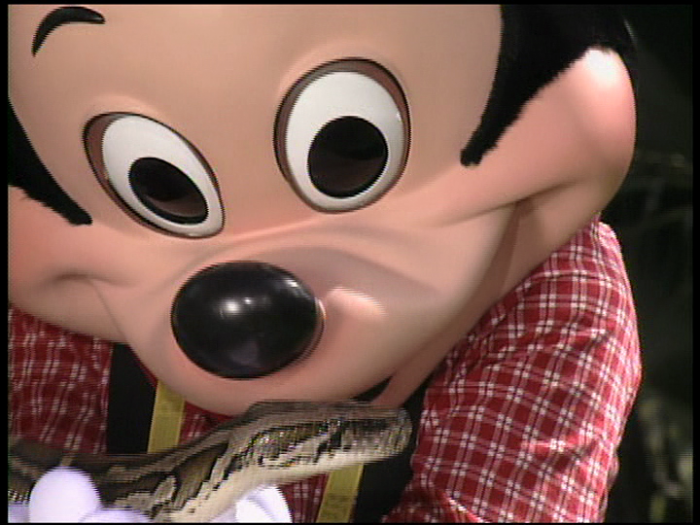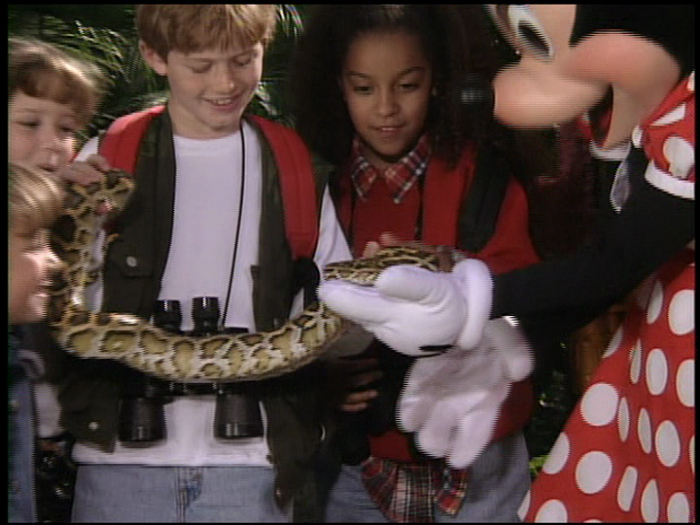 I've had to pick up plenty of turtles over the years in Florida to get them out of the roads, but I've never put my hands anywhere near their mouth.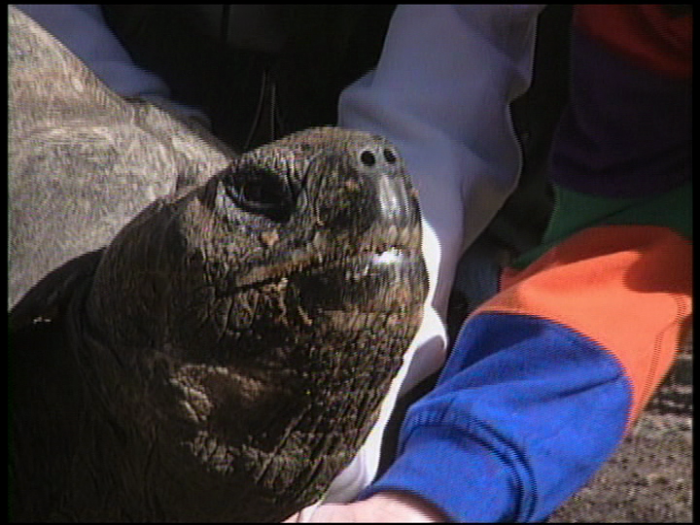 Maybe the video didn't do the area justice, but it made me feel like I didn't miss much from never having experienced Discovery Island.
OVERALL THOUGHTS – Campout at Walt Disney World was a blast! It was great being able to see areas we know and love, areas that are long gone, characters rarely seen AND characters in fun outfits. Bonus points for Chip & Dale riding a two person tandem bicycle! With Disney reopening its water parks later this March, stay turned to this fine blog series for coverage of Disney Sing Along Series – BEACH PARTY AT WALT DISNEY WORLD around that time.
So there you have it: Six Reasons we love Disney Sing Along Songs – Campout at Walt Disney World! See you next weekend for the latest installment of the SATURDAY SIX, where we'll look at something fun from the world of Disney and Universal. If you enjoyed yourself, be sure to check out The Magic, The Memories, and Merch! articles covering the latest from the Disney Outlet Stores. You can also follow Your Humble Author on Twitter (@derekburgan).
If you enjoyed this article, you will surely like the following: 
6 Reasons We Love Disney Sing Along Songs – DISNEYLAND FUN!
6 Reasons We Love Disney Sing Along Songs – HAPPY HAUNTING
The SATURDAY SIX Looks at Walt Disney World Locations Used in Hulk Hogan's THUNDER IN PARADISE
6 Times THE SIMPSONS Totally Nailed Being a Theme Park Fan
The SATURDAY SIX Looks at Our Favorite Shows Going to Walt Disney World (Part One: Boy Meets World, Step By Step, and Sabrina the Teenage With)
The SATURDAY SIX Looks at Our Favorite Shows Going to Walt Disney World (Part Two: Family Matters, Roseanne, and Full House)
Special Thanks to The Elite Brandon Glover, the bio-est of all reconstructs @bioreconstruct, Captain Cruiseline Scott Sanders of the world famous Disney Cruise Line Blog, my personal protege Hunter "Elvey" Underwood, artist @SonderQuest, the SAT SIX Fun Squad of Parkscope Joe and "the Dadalorian" Nick, hot shot Michael Carelli, charter member of the Universal Four @Nitro230, and Hermione Granger's tutor Megan Stump for their invaluable assistance with this article. The SAT SIX is inspired each week by goofballs Aengus Mackenzie and LitemAndHyde and you Potterheads will  enjoy Meg's other blog work over at the Central Florida Slug Club.