SATURDAY SIX: Six Reasons We Love EPCOT!
This week's SATURDAY SIX looks at Reasons We Love EPCOT. This July we're celebrating Walt Disney World here on the SATURDAY SIX. We started at Animal Kingdom, and then made our way to Hollywood Studios, but this week we are going to look at a theme park that is unlike any other in America: Epcot.
Comprised of two distinct sections (Future World and World Showcase,) it's impossible to compare EPCOT to any other theme park you've been to. The term "edutainment" is often used to describe the park because it generally eschewed the traditional model of quick and whimsical children's rides, and instead focused on long and elaborate dark rides that refused to shoehorn in Disney characters (RIP Horizons.) EPCOT's mascot Figment became an immediate hit, and certainly remains the most popular character ever designed for a theme park. We've seen many changes to EPCOT over the years, but it remains a wonderfully unique park. Yes, we miss Kitchen Kaberet, World of Motion, and the original Journey into Imagination as much as anyone, but there are still plenty of things to love about EPCOT's current state. What's our favorite?  Well, sit back, snack on some school bread, and let's start our countdown with…
# 6 – Frozen Ever After
In 2014 we shed our tears with the rest of the #SaveMaelstrom movement, but an amazing thing happened when Walt Disney Imagineering converted the old Norway boat ride into an attraction based around the hit movie Frozen: they hit a monstrous home run. Given the constraints WDI had to work with including – for Disney – a rapid turnaround, Frozen Ever After is a dark ride so good that it would fit in perfectly with the legendary Fantasyland attractions at the Magic Kingdom. The animatronics are amazing (Olaf steals the show), guests get to see all their favorite Frozen characters and hear almost the entire film's soundtrack, including the contractually obligated "Let It Go."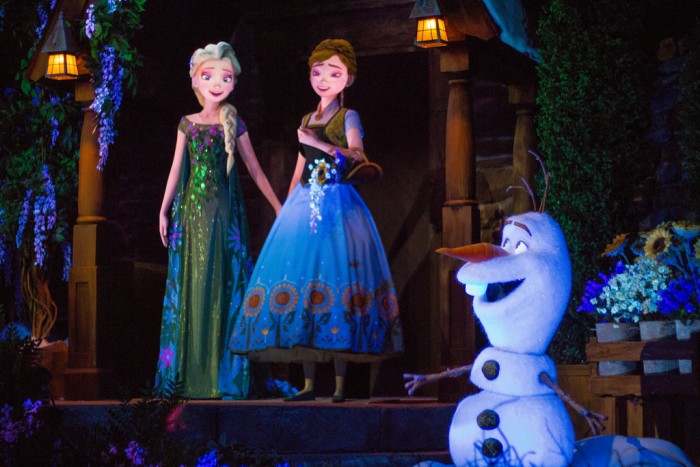 –
# 5 – The Festivals
With dates expanding every year, we could possibly see a time when the Flower & Garden Festival runs straight into the International Food & Wine Festival, and all we can say is: good! Both festivals are completely free with park admission, have a lot of fun things to do and see, and bring along a whole bunch of unique food and drink items. Flower & Garden turns EPCOT, already one of the most beautiful parks around, into THE most beautiful with a series of well manicured gardens and must-see topiaries. Despite the increasing cost (and decreasing size) of the portions, Food & Wine is still one of the best experiences at WDW as you walk from booth to booth trying foods and drinks from locales around the globe.
–
# 4 – Spaceship Earth
EPCOT was the first Disney park not to have a castle as its icon, and instead has the  "giant golf ball" known as Spaceship Earth standing 180 feet tall at the park entrance. While a visual spectacle on the outside, the inside also contains a beloved dark ride taking guests through the history of communication. Who among us doesn't fondly remember the burning smell when passing through Rome, smile when seeing the sleeping monk, or know most of narrator Dame Judy Dench's spiel by heart, including the reminder to thank the Phoenicians? In recent years a controversial ending was added to the attraction, but it is one that Your Humble Author enjoys a lot. Every time we go to the parks with someone who hasn't been a million times, they love seeing themselves photoshopped Jib Jab style into a cute animation that can be different every time you ride.
–
# 3 – Soarin'
There are some theme park skeptics who don't appreciate Soarin'  with the same degree of passion that we here at the SATURDAY SIX do. To us, the mere fact that it is the only attraction at Walt Disney World that regularly gets an applause after every showing speaks volumes about the overall effect it has on an average guest. The new and improved version of Soarin' – with its 4K crisp video – even eliminates some of the only negatives of the old ride, that being the scratches and dust bunnies which filled the larger than life IMAX screen. Guests get the sensation of flying (complete with air being blown at you, along with several scents), one of the all-time greatest attraction scores, and now pass by all of the world's most well known landmarks (basically if it has been blown up by aliens during a movie, you fly by it in Soarin'.) This ride is pure Disney magic, and don't let any jaded theme park blogger tell you otherwise.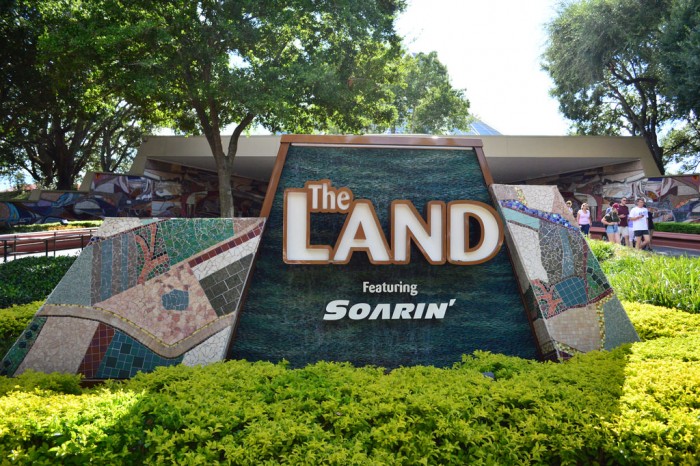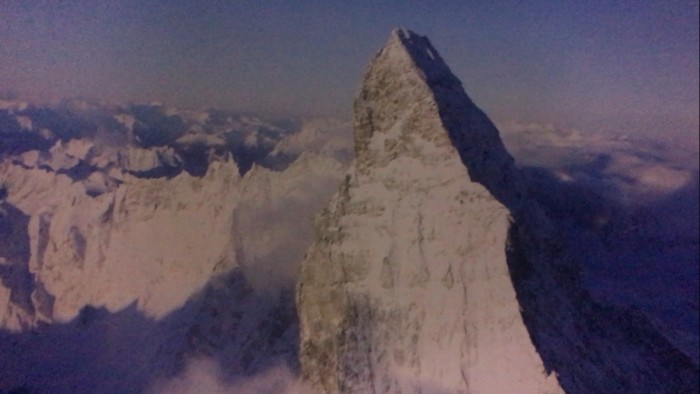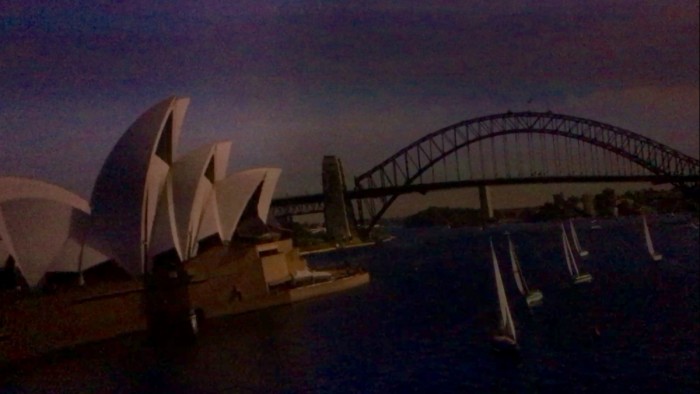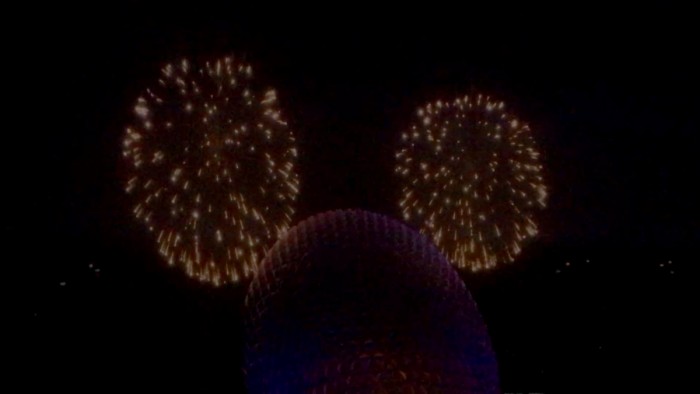 –
# 2 – The Restaurants
Until the recent transformation of Disney Springs, when it came to dining at Walt Disney World, there was one place to send people: World Showcase. Here lies a collection of unique restaurants that is second to none in the theme park world. In the Mexico Pavilion you can dine inside the temple as boats from Gran Fiesta Tour pass you by at San Angel Inn. Canada has Le Cellier Steakhouse and its famous cheddar cheese soup. France's Monsieur Paul is true fine dining inside a theme park. Italy has Via Napoli serving the greatest pizza on Disney property. Akershus, Restaurant Marrakesh, Chefs de France, and who can pass up fish & chips or some bangers & mash at Rose & Crown? There are so many fantastic restaurants in World Showcase that it puts the other three WDW parks to shame.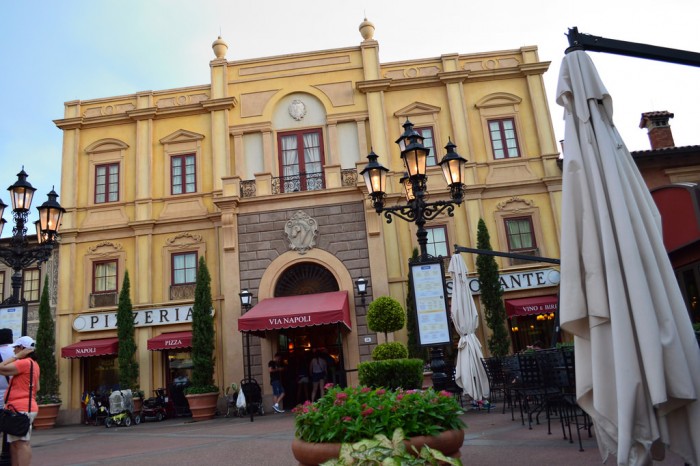 –
One of our favorite places to eat in World Showcase is none other than Teppan Edo in the Japan Pavilion. The hibachi chefs prepare your meal directly in front of you, including the "volcano" that everyone wants to see, and the food itself is excellent.
–
# 1 – IllumiNations: Reflections of Earth
There have been very strong rumors lately that that IllumiNations: Reflections of Earth, EPCOT's nighttime spectacular is in for a major change. To that we say, nay nay. Let's face it, if IllumiNations ever changes we'll never get anything like it again. We're not overwhelmed with characters or forced-in product placements (we're looking in your direction World of Color). It is the very definition of a spectacle using over the top fireworks, lasers, neon lights, and a stirring musical soundtrack to deliver its story. Yes, the story may actually be more incomprehensible than the plot to Batman V Superman, but along with the pyrotechnic ballyhoo there is the large globe doing whatever it is that it does. We don't know exactly why the globe unfolds like a flower, but that flower brings with it one of the most show stopping finales we know of. IllumiNations is not by any means perfect, but you just know if Disney changed this show, the globe would be replaced by a giant Duffy the Disney Bear head, the music would be the Frozen soundtrack as sung by Demi Lovato, and the narration would be done by Neil Patrick Harris.
Don't you dare change a thing to IllumiNations Disney. Don't you dare.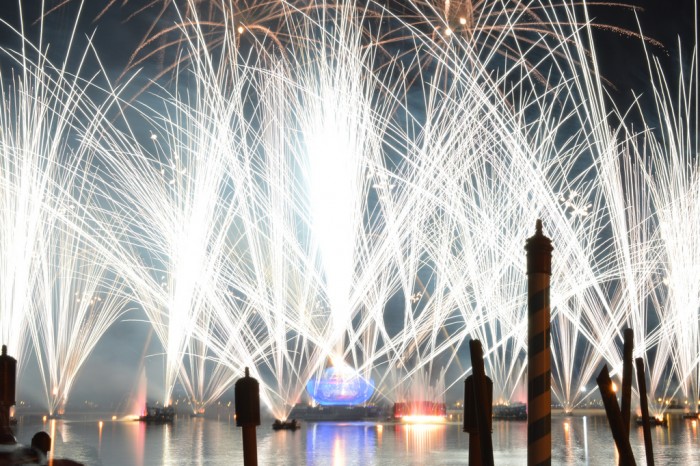 –
HONORABLE MENTION – World Showcase Shopping
Something that rarely gets the attention that it deserves is how much fun it can be just walking through all the stores throughout World Showcase. Unlike your average theme park stores, they aren't filled with the same t-shirts and generic logos. Our favorite shopping experiences include the carts inside the Mexican temple, walking through the huge China store (which is almost a museum in parts), and of course the Japan stores (which for us is like a Tokyo Toys R Us.) Take your time and browse some of these areas. Wander in deep and see the masks in the Italy pavilion or get lost in the Morocco area, you'll love it and maybe find something you never knew you were looking for.
–
DOUBLE SECRET HONORABLE MENTION: Leave a Legacy
The Leave A Legacy monoliths outside of Spaceship Earth are one thing in EPCOT that many guests would probably be happy to see moved. If you are not one of the 500,000 or so people that bought a tile, there's very little reason to appreciate these slabs which are directly at the front of the park. However, some of us DO have a reason to check them. My family personally has two tiles, and it is nice to see them each time each time I go to the park. There's also a set of tiles featuring the band N*Sync (oh wait, I forgot I'm making the case to keep the monoliths.)
Let's say Disney did move the Leave A Legacy monoliths, what are they going to put in place of them? DVC kiosks? C'mon these are cooler than that. Right? Right?!

So there you have it: Six Reasons We LOVE Disney's EPCOT. See you next weekend for the latest installment of the SATURDAY SIX, where we'll be going to a little place called The Magic Kingdom. If you enjoyed yourself, be sure to check out The Magic, The Memories, and Merch! articles, or, for your listening pleasure, check out the E-Ticket Report podcast. You can also follow Your Humble Author on Twitter (@derekburgan)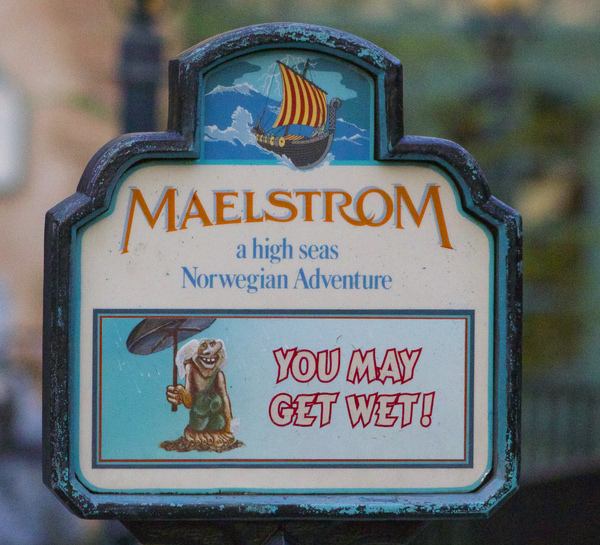 If you enjoyed this article, you will surely like the following:
Six Best Snacks in EPCOT's World Showcase
Walt Disney World Locations Used in Hulk Hogan's Thunder In Paradise
Six Most Interesting, Most Unusual, and Strangest Souvenirs in EPCOT's World Showcase
Second Annual Theme Park Turkeys of the Year Awards
Six Things We STILL Can't Believe Happened at Walt Disney World
Special Thanks to crack staff photographer Brandon Glover, YouTube royalty Tim and Jenn Tracker, Jammin' Julia Mascardo, the icon of Disney photography Tom Bricker, Stubborn as a Mule (but twice as smart) Tim Grassey, the man who gives 9 Dragons  5 stars "Brutal" Brian Carey, the m an who gives 9 Dragons 6 stars "Astonishing" Adam Roth of Theme Park Review, and blogger to the stars Megan Stump for their invaluable assistance with this article. Be sure to also check out Brandon on The Park Blogger podcast with co-host Aengus Mackenzie along with Meg's Yeti To Be Named Disney Podcast.