SATURDAY SIX: Your Six Lowest-Rated Disney World Restaurants
This week's SATURDAY SIX takes a look at the Six Lowest-Rated Disney World Restaurants!  We all know about the amazing benefits of being a TouringPlans subscriber – including unbiased reviews, an amazing WDW hotel room finder, the ability to save hours a day normally spent waiting in line, and of course the world's greatest Disney Outlet Store Photo Report – but one thing you may not know is that after every trip we send members a survey to see how satisfied they were with each part of their vacation. Last year we received 122,000 responses on Walt Disney World restaurants, a number greater that the amount of Disney reviews Yelp and TripAdvisor got in 2016 combined. Len Testa, the grand poobah of TP, has written several articles on the Walt Disney World restaurants which received the highest scores: including the venues at the Magic Kingdom, Epcot, and Animal Kingdom/DHS. But this is the SATURDAY SIX, home of the annual  Turkeys of the Year awards: we want to know what the worst restaurants were.
So today we're going to look at the lowest rated restaurants in all of Walt Disney World as voted by YOU, Dear Reader, and let's kickoff the countdown with…
# 6 – Garden Grove (Disney World Swan)
I loved staying on property at both WDW and Universal, but despite hearing raves for years on the Swan and Dolphin hotels, I had never stepped foot in either. That changed recently when I booked at stay at the Walt Disney World Swan and I discovered the hotels were incredible. It was much cheaper than my stay just months earlier at the neighboring BoardWalk resort, was situated between two Disney parks, and was filled with great restaurants. However, despite the high marks that Todd English's bluezoo and Shula's Steak House receive from TouringPlans members, not all of the resort's restaurants were thought of as highly, including Garden Grove at the Swan.
You can't miss the signature element in the main dining area at Garden Grove as directly in the middle of the room is a 25-foot high faux oak tree. It is pretty impressive to see in person. If you are having a hard time getting a reservation at Chef Mickey's, you may have better luck at Garden Grove and their nightly character interactions along with a weekend character breakfast buffet (and at a much more reasonable $24.99/$15.99 price point.) Keep in mind that many guests feel the character-t0-guest ratio is completely out of whack compared to similar meals at WDW, so pack your patience. I personally think one thing that hurts Garden Grove is the overall level of the nearby restaurants at the Swan and Dolphin. You have to be really special in the seafood department to compete with the quality and creativity of bluezoo (for example) and Garden Grove just isn't. If you're staying at the Swan, it is worth a visit (I thought the pulled pork sliders were terrific) but probably not worth going out of your way with so many other options on property.
# 5 – Portobello Country Italian Trattoria (Disney Springs)
Portobello has been in the Disney Springs/Downtown Disney/Disney Village Marketplace for a long time. At one point, Portobello was actually a pretty decent place to go for Italian food. To be fair, at the time one of the only other restaurants it had as "competition" was Cap'n Jack's, one of the all time worst WDW restaurants. Over the years Portobello has slowly been declining, but what really hurt it was the massive amount of great restaurants that have been added to the area, especially in the last two years. When you are steps away from Paddlefish, The BOATHOUSE, Morimoto ASIA, and Homecomin', you have to bring your A-game and right now Portobello hasn't even gotten off the bench to play. Sitting waterside, Portobello has a great location and is about to undergo a refurb that will last until mid-September. While we won't see the complete overhaul that Fulton's did when it transformed into Paddlefish, hopefully the newly refreshed Portobello and a new menu by "James Beard Award-winning Chef Tony Mantuano" will push the restaurant back up the Disney Springs depth chart.
–
# 4 – Bongos Cuban Cafe (Disney Springs)
With Art Smith's Homecomin', Rick Bayless' Frontera Cocina, and Masaharu Morimoto's Morimoto Asia, the current trend at Disney Springs now is celebrity chefs and it is paying off in a major way. However there was a time when the restaurants getting green lighted were because of celebrity owners. One such venue is singer Gloria Estefan's Bongos Cuban Cafe. You can't miss the three story high pineapple in the back of the building. The Havana-inspired decor and menu inside the building is unlike anything else at Disney Springs. If I were to guess why it scores so low, it is probably because of a menu that many Disney World guests would consider "exotic" and "scary." When I went to Bongos, I thought everything we got was really good, and I loved the gigantic bottles of Corona, but even I would have a hard time choosing Bongos over the nearby Splitsville (which has a shockingly awesome menu, including some of the best sushi on property).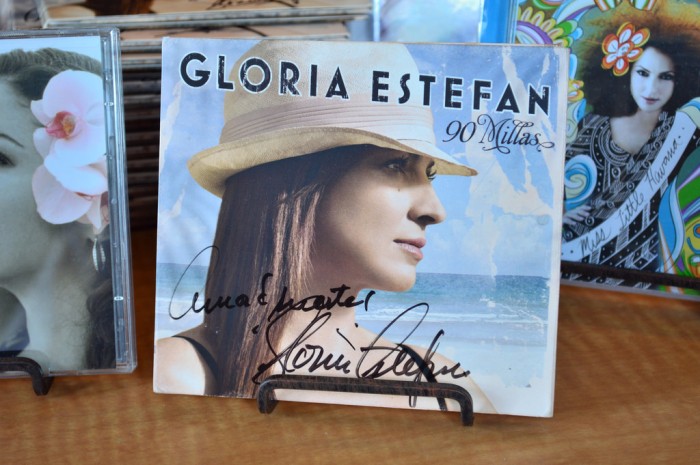 –
# 3 – Picabu (Disney World Dolphin)
It is a little unfair to compare Picabu to the rest of the restaurants on this list, as the rest are traditional table service and Picabu is most definitely not. However, Picabu is almost is a classification of its own and labels itself a "buffeteria." The decor of Picabu is straight up next level bananas, including a fake fish tank. With the whimsical artwork all around the restaurant, I don't think many guests are expecting a serious menu but Picabu is actually decent. More amazing is that Picabu is open 24 hours a day, 7 days a week. There have been many a late night on property where I have ended up stopping at one of the Hess stations at WDW to get one of their Godfather's pizzas because it seemed like literally everything else was closed. We went to Picabu last week for dinner and found the pork carnitas tacos and the carne asada burrito to be a great option.
UPDATE: I have received some questions about why Picabu was included considering all the others on the list are table service, but that is only because no other quick service was rated as poorly. This listing contained the bottom six restaurants, table service or quick service, and it just happened that 5 out of the 6 were table service (which may be because they set a level of expectation higher than your average quick service.)
–
# 2 – Planet Hollywood Observatory (Disney Springs)
Planet Hollywood was always an odd duck at the Disney Springs/Downtown Disney area. The chain, launched by celebrity owners Bruce Willis, Demi Moore, Sylvester Stallone, and Arnold Schwarzenegger, has imploded over the years with the near 100 locations worldwide shrinking down to just 6. Planet Hollywood was the 1990s in a nutshell and it did not age well. To try and rebrand the gaudiness of the original design, celebrity chef Guy Fieri was brought in (you can't make stuff like this up.) The current theme of the restaurant can best be described as BONKERS. Outside you have the retro-inspired "Observatory" theme, but inside you still have the old Hollywood memorabilia stuff everywhere, an odd carnival theme in the menu, music videos playing on a gigantic screen, and – possibly because Universal's Toothsome Chocolate Emporium was such a hit – there is an unexplainable steampunk character who shows up on the screen and is on the merchandise in the gift shop.
Now, to say critics weren't impressed with the new Planet Hollywood Observatory is an understatement. In fact, some sites that give Disney restaurants a positive review no matter what even expressed disappointment. However we here at the SATURDAY SIX say NAY NAY! Any restaurant that has the courage to serve ribs on a miniature picnic table and a milkshake with an entire slice of birthday cake on top gets our seal of approval. We're also big fans of the gift shop where you can buy that freeze dried ice cream and other "astronaut" food that every kid wants to get in Tomorrowland as well as Planet Hollywood Observatory shirts which use the restaurant's concept art on the front of the shirt because it looks so much better than real thing.
–
# 1 – STK Orlando (Disney Springs)
No one saw this coming. Disney has a lot of really good-to-great steakhouses on property including the aforementioned Shula's at the Dolphin, Yachtsman at the Yacht Club, and Le Cellier in Epcot. When it was announced that STK would be bringing a high end venue to Disney Springs, many – including myself – assumed it would fill a void in the area. The early results? Not good. Not good at all. The surveys from TouringPlans members have scored STK Orlando at a historic low. Lower than even the legendarily awful Cap'n Jack's.
Many guests have had solid experiences at STK, including TouringPlans own resident foodie Tessa Koten. Personally, I may never go back as the atmosphere was so loud and uncomfortable that I could not hear my table mate speak. For me, that's not what I want in a restaurant that charges the premium price that STK does. Clearly, I'm not alone as STK has already made some pretty big changes. The restaurant has some prime real estate in Disney Springs, and while you can get a great steak at The BOATHOUSE, I still think a re-imagined STK could be the place to be. That said, no restaurant in the history of TouringPlans surveys has ever come back from the scores that STK Orlando received from guests. Here's hoping we see a first.
–
So there you have it: YOUR Six Lowest-Rated Disney World Restaurants! What do you think? Any surprises on this list? What's on your personal Lowest-Rated Disney World Restaurants list? Talk about it in the comments or make your voice heard by taking the survey.
See you next weekend for the latest installment of the SATURDAY SIX, where we'll look at something fun from the world of Disney and Universal. If you enjoyed yourself, be sure to check out The Magic, The Memories, and Merch! articles, or, for your listening pleasure, check out the E-Ticket Report podcast. You can also follow Your Humble Author on Twitter (@derekburgan).
If you enjoyed this article, you will surely like the following:
Your Top-Rated Disney World Restaurants
Your Top-Rated Magic Kingdom Restaurants
Your Top-Rated EPCOT Restaurants
Planet Hollywood: 6 Crazy Road Stops on the Drive to FLAVORTOWN
Six Most Unique Dining Experiences at Walt Disney World
Special Thanks to crack staff photographer Brandon Glover and blogger to the stars Megan Stump for their invaluable assistance with this article. Be sure to also check out Brandon on The Park Blogger podcast with goofballs co-hosts Aengus Mackenzie and LitemAndHyde , while fellow Potterheads may enjoy Meg's work on the Central Florida Slug Club.
FINAL PLUG! Did you know The 2017 Unofficial Guide to Universal Orlando has a special edition of the SATURDAY SIX in it? Finally, someone came up with an actual reason to read a book. ORDER this baby now and support SIX NATION (boy do we need a better name than that.)