SATURDAY SIX: The Six Best Bars and Lounges at the WDW Resorts
This week's SATURDAY SIX looks at the Six Best Bars and Lounges at the WDW Resorts. When we here at the SATURDAY SIX headquarters set out to do an article on the best bars and lounges at Walt Disney World, we didn't want you – Dear Reader – to just take our word for it. So we conducted our patented top secret, double blind, exhaustively comprehensive scientific poll by reaching out to some of the biggest names in the blogging industry. A veritable theme park Who's Who responded, and today we are here with the results.
BUT THAT'S NOT ALL!  For this article we contacted a bonafide theme park drinking expert in Drunk@Disney to give his thoughts on each bar and lounge. You will find Drunky's thoughts at the end of each write-up. You will also hear from Rhiannon, Drunky's better half and co-author on an upcoming book about drinking at WDW. So sit back, stir that swizzle stick, and let's begin our countdown starting with…
# 6 – Territory Lounge (Wilderness Lodge)
Inspired by the national park lodges of the early 20th century, Wilderness Lodge is the type of resort that is distinctly Disney. Designed by Peter Dominick, who was also behind Animal Kingdom Lodge and the Grand Californian, Wilderness Lodge has a certain warmth and coziness to it that you just can't find in than any other hotel in Orlando. It also happens to contain three underrated gems in the area of WDW dining: Whispering Canyon Cafe, Artist Point, and Territory Lounge.
–
With a good amount of seating and an appetizer/dessert menu filled with unique options, Territory Lounge is going to be a spot you will fall in love with. There is even a fireplace to sit by! At SATURDAY SIX HQ two things go over like gangbusters when it comes to bars and lounges, themed napkins and swizzle sticks, so you can imagine our heart was a flutter seeing the Wilderness Lodge swizzle.
Territory Lounge at Disney's Wilderness Lodge. (photo by Brandon Glover)

Drunk@Disney's Take:.  Great choice by the readers.  Glad to know that reading Derek's column on a weekly basis hasn't turned them all into Butterbeer-swilling ignorami. Lesser folks may overlook Territory Lounge due to its being a bit more "off the beaten path" than other bars (as it's not on the monorail loop, along the BoardWalk, or inside a park). However, it is a great destination lounge!  For me, I find that the strength comes from the theming: not only does it boast great wildernessy decorations, but even the beer selection follows through on the theme of the entire property by offering brews from the Pacific Northwest and Canada.  But the real cherry on top? As seen in the photos, it's the food available at the bar that truly sets it apart from the more mundane of the Disney bars.  All of these factors combine to make Territory Lounge a truly fantastic bar. Or, consider: with Territory Lounge being just a boat ride away from Fort Wilderness or the Contemporary, turn that "destination bar" into an obvious inclusion for any bar crawl around Bay Lake!

Recommendations:  Since the beer selections here are hand-picked to fit the theming and ambiance of the resort, I recommend snagging a Red Hook or Moosehead in order to fit in.  Oh, who am I kidding?  Get both!  

Rhiannon's Note: Wow, not recommending Bud Light?  Are you feeling okay?

Drunky: I'm just trying to play by the rules. Could you imagine how embarrassing it would be to be caught with a Kona at the Wilderness Lodge? Worse than wearing green after St. Patrick's Day.

Rhiannon's Note: That's not a thing, you dolt.
–
# 5 – Tambu Lounge (Polynesian Village Resort)
While Tambu Lounge may not have the large seating capacity of Territory Lounge, it does have three things going for it: location, location, location. Not only does Tambu overlook the Magic Kingdom, but it sits squarely next to possibly the most popular restaurant in WDW: 'Ohana. Tambu is also home to two of the most popular drinks in Orlando, the famous Lapu Lapu (served in a pineapple) and the Backscratcher. What many people don't know is that you can get a couple of 'Ohana's most popular items at Tambu. That's right, instead of being up at 6am 180 days out from your vacation, just head on over to Tambu and get some of those terrific honey-coriander chicken wings or the legendary 'Ohana bread pudding.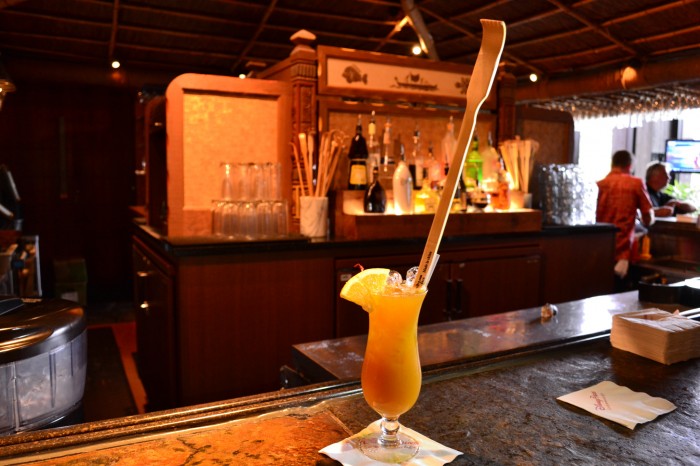 Drunk@Disney's Take: Hold up: you're putting Tambu Lounge all the way down in the number five spot?!  That brings a moistness to my eyes and a potential retraction to my earlier compliment.  Tambu Lounge typically reigns supreme as my favorite WDW bar for the same reasons it probably made the SATURDAY SIX list.  First on the reasons list: its location inside the iconic Great Ceremonial House at Disney's Polynesian Village. You can almost feel the history as you climb the stairs to the bar or step off the monorail. Second is its location next to 'Ohana that gives it both an amazing aroma in the evening as well as a bangin' appetizer menu. And who could forget two of the most iconic drinks on WDW property: the Lapu Lapu (served in a pineapple!) and the infamous Backscratcher, the official drink of the 3 O'clock Parade podcast! 

Rhiannon's Note: Just as long as you don't say… 

BACKSCRATCHAAAAAA!

Rhiannon's Note: I hate my life.

Recommendations: Clearly the Lapu Lapu and Backscratcher are the top two recommendations. But if you aren't in the mood for tropical drinks, they have Kona beer on draft, so order up one of those. It is now officially appropriate for you to be drinking that.
–
# 4 – Crew's Cup Lounge (Yacht Club Resort)
EPCOT and the BoardWalk are loaded to the brim with great restaurants and bars, so while it may be tucked away at the Yacht Club, be sure not to skip out on Crew's Cup Lounge. Located next to Yachtman's Steakhouse (another must add to your Disney Dining bucket list), Crew's Cup is themed to a Northeast rowing club and has a lot of hardwood decor like Territory Lounge. It has a very intimate feel, but does have a decent amount of seating outside of the bar. What's going to bring you back again and again is the out of this world menu, headlined by the house-cut truffle fries. They are the best fries in Walt Disney World hands down. Great sandwiches. Great beer. Great atmosphere.
Drunk@Disney's Take: It seems the readers are back on track for making good decisions. For now (I'm still watching you). Crews Cup Lounge jumps into the top six for a couple of reasons. First IT OPENS AT NOON, while many (if not most) of the other lounges listed make you wait until 4PM like a sober chump.  Add to that, great Yacht Club theming and ambiance of hanging meat along with one of the best beer menus on Disney property. Tada: you have a bar worthy of a top 4 ranking on the SATURDAY SIX.

Rhiannon's Note: Who knew hanging meat had an ambiance?

Recommendations. While Crew's Cup has an extensive bottled beer menu plus three Sam Adams beers on draft, it's also a safe space for trying something new. So why not supportively hold hands with the person next to you, and order the Jameson Irish Whiskey Sour?

Rhiannon's Note: That poor person next to you…
–
# 3 – River Roost Lounge (Port Orleans Resort – Riverside)
There are so many great reasons to take a vacation at Port Orleans Riverside, but one of our favorites is the River Roost Lounge. Home to the unforgettable Yehaa Bob Jackson, the River Roost is the perfect way to end a day after hitting the theme parks. Plenty of tables and even more selections of adult beverages. Outside of the Abita beer flight there isn't much in the area of signature drinks, but they make up for that in the overall quantity of options available. The appetizer menu is limited, but does offer a nice selection of Southern-inspired dishes, and you can't go wrong with the best live entertainment in any bar at WDW.
Drunk@Disney's Take: Bob Jackson, Bob Jackson, Bob Jackson!  As one of the few resort bars on property with actual live entertainment Wednesday through Saturday, River Roost rockets to the top of the list.  Yehaa Bob's wild show is great for all ages, so if you haven't seen Bob yet, get over there stat! You'll probably find me there doing the "Head, shoulders, knees and toes" hand motions.

Rhiannon's Note: This actually sounds like a reason not to go.

Drunky: But you haven't read my recommendation yet…

Recommendations: Gotta go with the Abita Beer Flight!!!   

Rhiannon's Note: Aaaaaand I'm back.

Though, if you're not a beer drinker, I recommend getting a Hurricane. After all, we must align with our theme: aligning with themes.
# 2 – Mizner's (Grand Floridian Resort)
Located on the second floor of Disney's Grand Floridian Resort, Mizner's Lounge has an intimate setting, indoor seating and a full bar menu. Because Mizner's is located in the Main Building of the Grand Flo, it is nearby to the live jazz band that plays during the day and we have a hard time finding something more relaxing – or elegant – then sipping on a Godiva Chocolate Martini while listening to that wonderful music (the band even plays Christmas songs during the holiday season). As a bonus, Mizner's offers mixed nuts to its bar patrons, and as one of the few "free" things you can get at WDW, be sure to take advantage.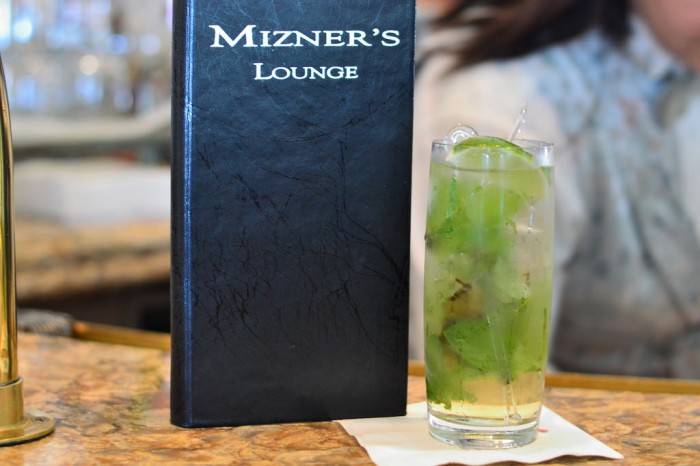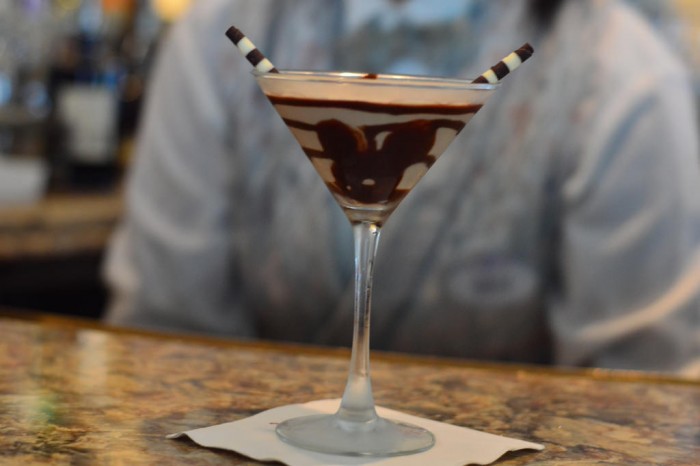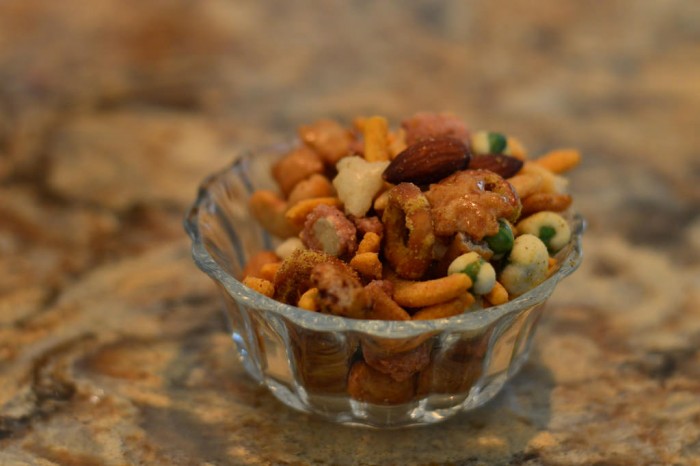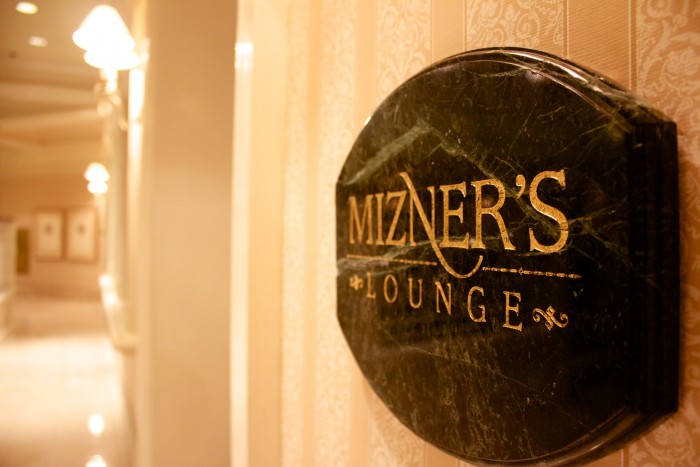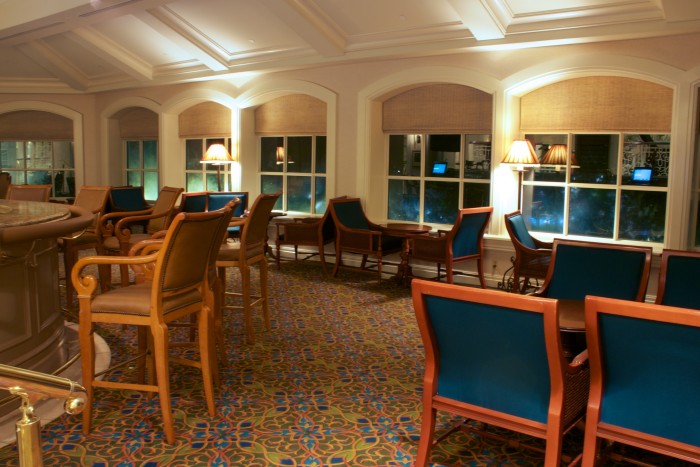 Drunk@Disney's Take: I like to consider Mizner's the flagship bar of the Monorail Bar Crawl. Conveniently located on the second floor of the Grand Floridian, Mizner's not only offers great drinks and appetizers, but in the evening, the Grand Society Orchestra provides music that transports you to a more dignified time and place. Not only that, but the Grand Flo' in general tends to attract a different crowd – one with less theme park attire, if you dig my grand flow.  It makes it a much classier experience within the Vacation Kingdom of the World.  (But don't worry, theme park attire still works inside the bar. After all, they've never turned me away.)

Rhiannon's Note: Hmmm… I may need to write them a letter.

Recommendations:  I suggest a Moscow Mule, but Skipper DickRichie swears by The Belvedere.
–
# 1 – Trader Sam's Grog Grotto (Polynesian Village Resort)
When Trader Sam's Grog Grotto opened at the Poly in 2015 it became the first of its kind E-Ticket bar at Walt Disney World. It was so popular from day one that a second bar was needed just to hold the people waiting to get it (but we'll talk more about that bar later). You want atmosphere? The Grog Grotto has that coming out of every single corner of the venue. While souvenir cups and mugs have been a staple of the theme park experience, Trader Sam's took it up a notch. Similar to its sister location out in Anaheim, the Grog Grotto debuted with a whole bunch of wonderful Tiki mugs. From the simple Polynesian Pearl to the incredible Nautilus, there is one drink after another on the menu served in collectible mugs that  you'll want to take home. Many of the drinks also trigger show elements within the bar itself, separating Trader Sam's from any other bar on property. It's not just a lounge, it's an experience.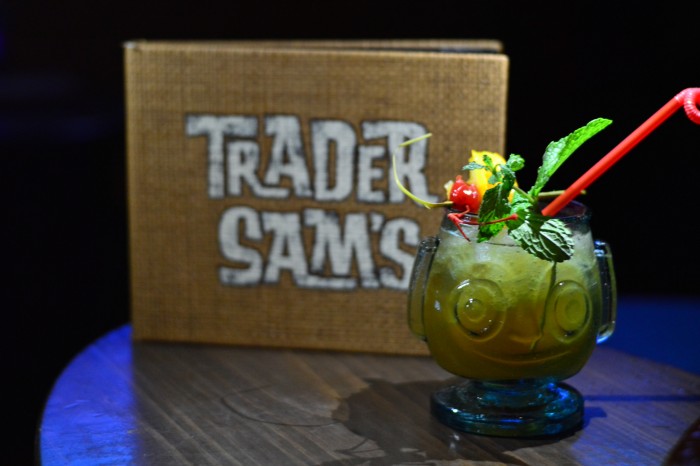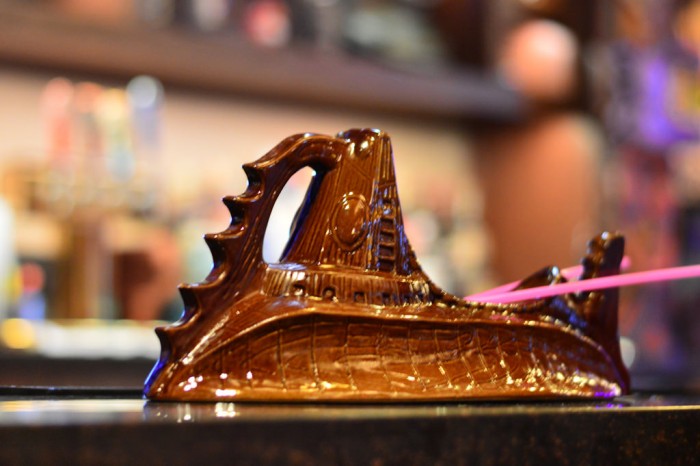 Drunk@Disney's Take: I'm going to stop you right there before you try to compare this to the Original Trader Sam's at the Disneyland Hotel.  Just don't.  On its own, Trader Sam's Grog Grotto is one of the best new overall offerings at Walt Disney World.  An attraction unto itself, the Grog Grotto offers great drinks and a fun, festive atmosphere.  If you're looking for a laid-back place to relax, this ain't it. The bartenders and servers are known to mess with you and give you a hard time during your visit, all in the name of "themed fun."  Though some say they sometimes try a little too hard, the interaction with staff (however forced) is the hallmark of Trader Sam's Grog Grotto, (that, along with themed sound and lighting effects that accompany certain specialty cocktails).  The Grog Grotto: a great place to have drinks and selfies –not naps and solitude.

Rhiannon's Note: Actually, could you recommend which bars are best for naps and solitude?  That sounds fantastic.

Recommendations:  Dark and Tropical Stormy all day.  My favorite drink on property not served in a pineapple or with a backscratcher.  Though, if you're hell-bent on getting a souvenir glass, I suggest the HippopotoMai-Tai; it's a little bit of Shruggie for your home!
–
HONORABLE MENTION: Trader Sam's Tiki Terrace (Polynesian Village Resort)
Now Trader Sam's is actually two bars in one. If the Grog Grotto is full, you can enjoy a drink and appetizer while you wait for an opening outside on the Tiki Terrace. Turns out many people enjoy the live music and laid back atmosphere of the Tiki Terrace more than the sensory overload inside the Grog Grotto.
Drunk@Disney's Take: Remember when I said the Grog Grotto is not your place to relax and be laid back?  And you were all, "but Drunky, I'm on vacation and need to get my chill on after 10 hours in the parks and multiple crowd-induced rage attacks!"  Well calm down, bro.  Tiki Terrace is the place for you..  The Tiki Terrace has a great South Seas vibe, overlooking both the pool as well as the Seven Seas Lagoon and Cinderella's Castle off in the distance.  Order any of the same drinks as the indoor Grog Grotto, but add to them live music and fireworks viewing: suddenly Tiki Terrace has pushed its way onto this honorable mention list.

Recommendations:  The Spikey Pineapple!  Dole Whip and booze?  No brainer… literally.

Rhiannon's Note: "Literally"?

Drunky: I would like to thank Derek Burgan for letting me be a part of this SATURDAY SIX, as I like to think WDW bars and lounges are my area of expertise.  Oh yeah, and thanks to my editor and cowriter, Rhiannon, who lightly edited (ok fine, FIXED) my opinions and descriptions.  

Rhiannon's Note: Dude, I literally had to correct your spelling of the word "cowriter." I need to up my royalty share percentage.

Drunky: You can soon read more about WDW drinking from me and Rhiannon when our book Drunk at Disney (working title) finishes the proofreading process and gets released this summer.   
–
We'd like to thank EVERYONE who took part in our poll on the best bars and lounges at the WDW Resorts, but especially those who realized JOCK LINDSEY'S HANGAR BAR ISN'T IN A RESORT. But seriously, a special thank you to contributors from WDWNT, the Disney Hipsters podcast, the Radio Harmabe podcast, the Disney Cruise Line Blog, the Mighty Men of Mouse, and Parkscope. Major props sent to exceptional guys and gals like Drunk@Disney, Epcot Explorer, MKPony, Jenn Tracker, the Schmoof, and many many more. We really couldn't have done it without you
So there you have it: The Six Best Bars and Lounges at the WDW Resorts. See you next weekend for the latest installment of the SATURDAY SIX, where we'll look at something fun from the world of Disney and Universal. If you enjoyed yourself, be sure to check out The Magic, The Memories, and Merch! articles, or, for your listening pleasure, check out the E-Ticket Report podcast. You can also follow Your Humble Author on Twitter (@derekburgan)
If you enjoyed this article, you will surely like the following:
Six Reasons We LOVE Be Our Guest Restaurant
Disney Dining: 'Ohana at Disney's Polynesian Village Resort
The Six Best Snacks, Drinks, and Food Options in Diagon Alley
Top Six Theme Park Bars in Orlando
Universal Dining: Emeril's Cocktail Menu
Special Thanks to crack staff photographer Brandon Glover, and blogger to the stars Megan Stump for their invaluable assistance with this article. Be sure to also check out Brandon on The Park Blogger podcast with co-hosts Aengus Mackenzie and Brian Carey. We of course would never be able to "thank" Drunk@Disney and Rhiannon enough, especially since they sent over their responses before "accepting changes" on their Word document, adding about three extra hours of work. Whatever doesn't kill you makes you stronger they say, and if that's true right now we are THE STRONGEST HUMAN BEINGS ON GOD'S GREEN EARTH.