Sci-Fi Dine-In Theater Review: Dinner at the Drive-In
One of the most immersive restaurants in all of Walt Disney World has to be Sci-Fi Dine-In Theater at Disney's Hollywood Studios.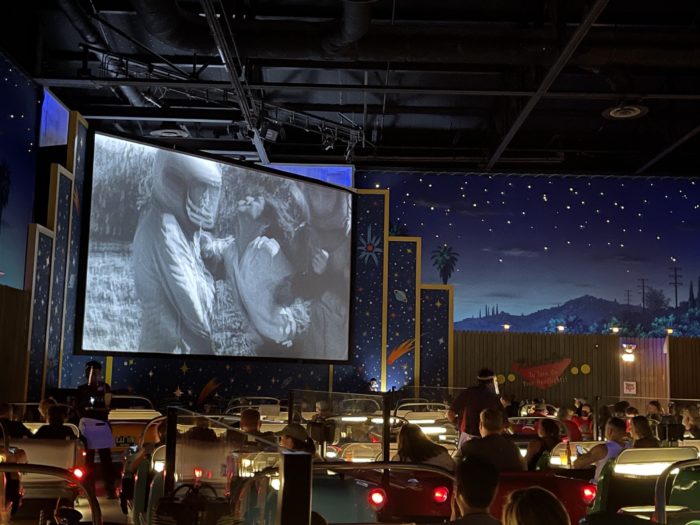 Themed like an outdoor vintage drive-in, guests dine in "automo-booths" or at park tables facing a theater screen that plays clips of cheesy monster flicks and Atomic Age Disney toons.
It's a dining experience every member of the family is sure to be wowed by!
What You Need to Know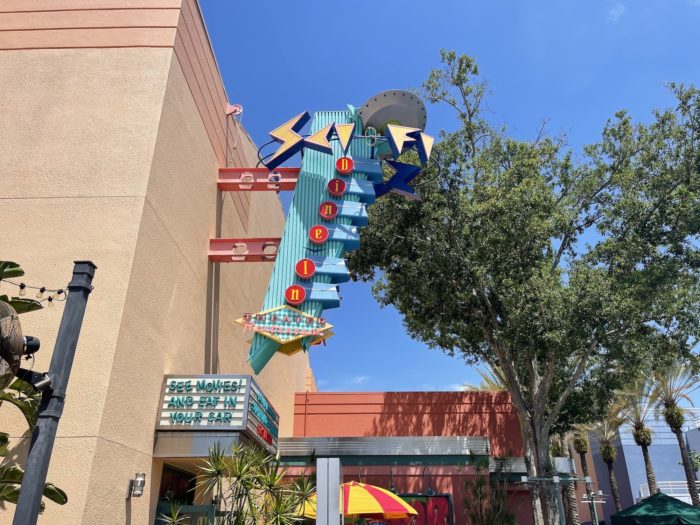 Sci-Fi Dine-In Theater sits between ABC Commissary and Baseline Tap House and is currently open from 11:00 a.m. to 3:55 p.m. for lunch and 4:00 p.m. to 7:00 p.m. for dinner.
It was understandably popular before COVID-19; but due to social distancing requirements, it's become even harder to get a reservation.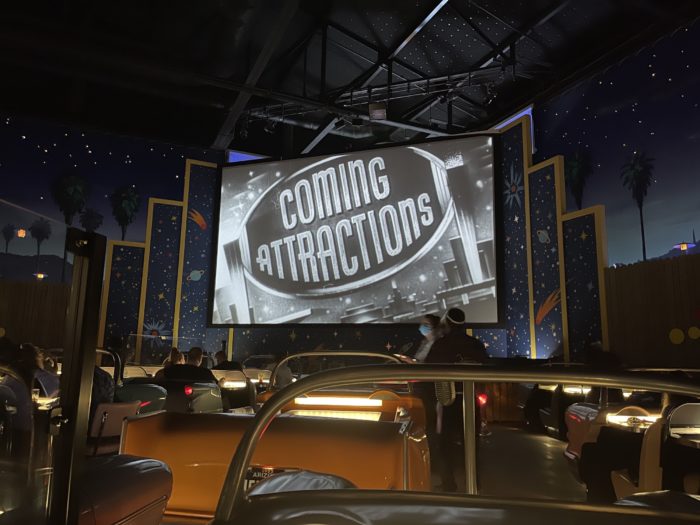 Be sure to book a reservation at least 60 days out. But if you're already within that window, consider using the TouringPlans Reservation Finder.
Sci-Fi was supposed to have received a menu change on May 1st, but those changes were delayed until May 26.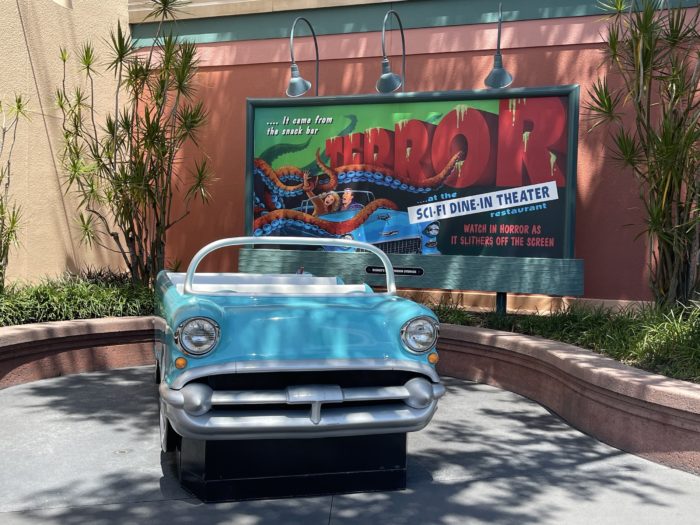 A number of items have been now removed from the menu completely, such as the Smoked Seafood Dip, the Beef and Blue Burger, and the Pan-seared Shrimp and Chicken Pasta.
To sample the new dishes and note any additional menu changes, the TouringPlans in-park team Chrissy and Ivonne dropped by Sci-Fi to check things out!
Updated Menu Items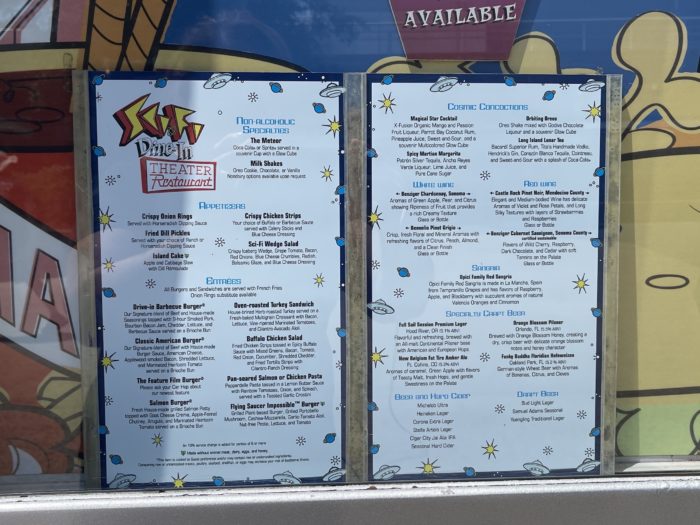 Items that are still on the menu but have changed are the Magical Star Cocktail, Drive-in BBQ Burger, the Feature Film Burger, the Salmon Burger, Pan-Seared Salmon Pasta, and the Oreo Cookie Shake.
The Oreo Cookie Shake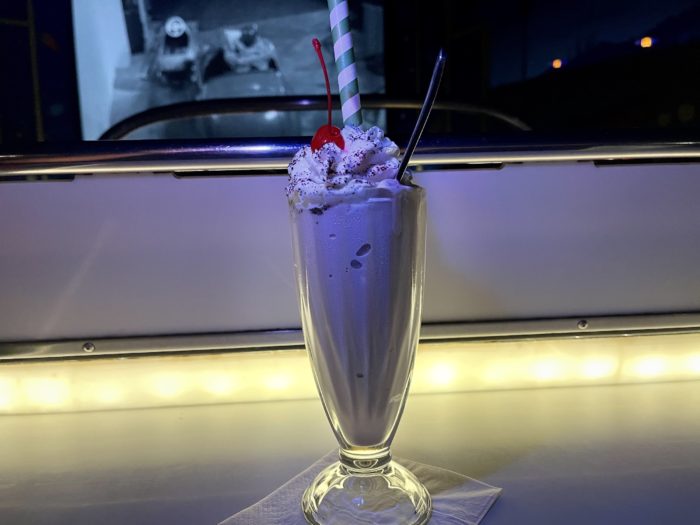 Chrissy says this was a real milkshake. It was giant with chunks of cookie and came with a huge straw.
Plus, it was $7.00. Nothing at Disney costs $7.00! So yeah, this was a wonderful value.
Drive-in Barbecue Burger
The previous version of the burger was described in the menu as beef, BBQ spice, house-made BBQ sauce, bacon, cheddar, and an onion ring and crispy-fried banana peppers on a brioche bun.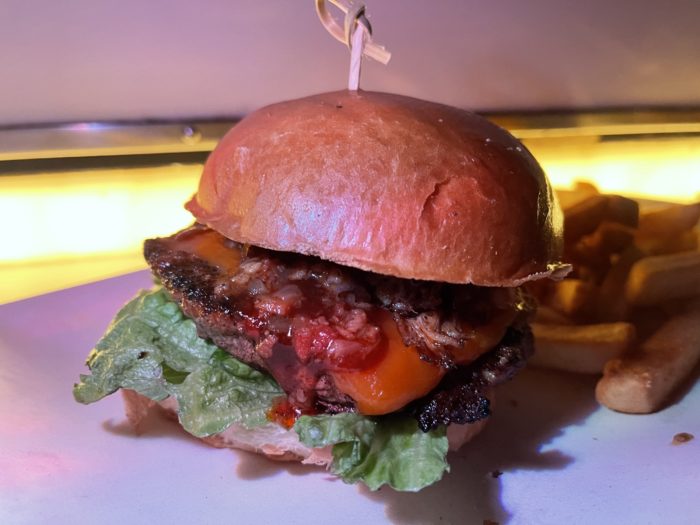 The new version is described as beef and house-made seasoning on a brioche bun with 9-hour smoked pork, bourbon-bacon jam, cheddar, lettuce, and BBQ sauce.
Ivonne tried this new take on the barbecue burger that's now priced at $21.50; and according to her, it was delicious and a definite step up from the usual burger! The pork and barbecue sauce added some nice flavor, and she loved the thick-cut fries!
Feature Film Burger
The once Sci-Fi Specialty Burger is now known as the Feature Film Burger, but it's priced 50 cents higher at $22.50.
Described as a pork burger served with pork belly, this dish comes topped with rainbow cabbage slaw, Vermont cheddar, and house-made mustard bbq sauce.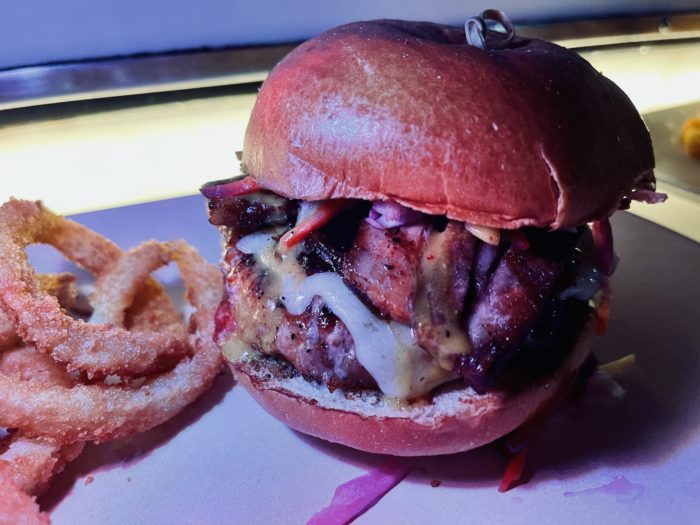 This was easily Ivonne's favorite of the two. It had a delicious smoky flavor and was a nice alternative to the usual beef burger. It came with onion rings which were so good, she ate them all.
Magical Star Cocktail
Priced at $15.00, the menu listed the Magical Star Cocktail as X-Fusion Organice Mango and Passion Fruit Liqueur, Parrot Bay Coconut Rum, Pineapple Juice, plus a glow cube.
Ivonne says it was nice and refreshing, and she particularly liked the tartness of the pineapple mixed with the passion fruit and mango liqueur.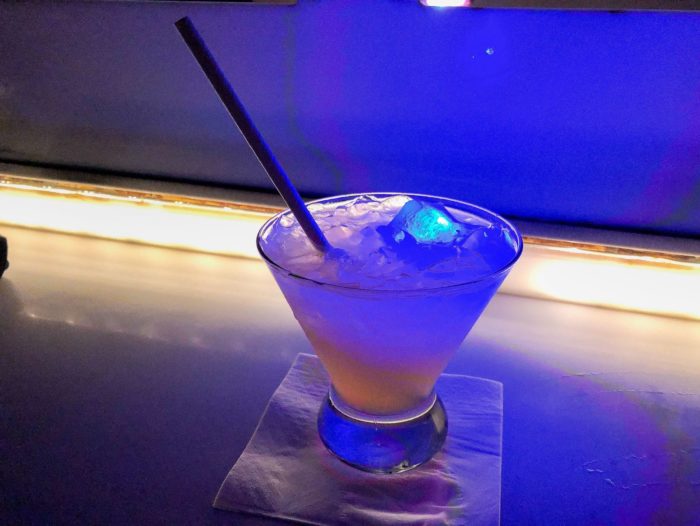 Classic American Burger
This $19.00 burger is described as Sci-Fi's signature blend of beef with house-made burger sauce, American Cheese, Applewood-smoked bacon, shredded lettuce, and marinated Heirloom Tomato on a brioche bun. Basically, they took off the onions and changed the tomato for this one, but those small changes didn't merit giving it a try.
New Menu Items
Onion Rings
Onion rings have been added to the appetizer menu at $10.00 and are served with horseradish dipping sauce. You can also ask for the Sci-Fi Sauce!
Sci-Fi Sauce
Sci-Fi Sauce is a blend of Sriracha, mayo, ancho chili paste, Thai chili, horseradish, and smoked paprika. It's supposed to go on the Classic American Burger, but Chrissy asked for it to go with her fries.
So she loved this sauce, even though she usually doesn't enjoy hot food. She found it way more flavorful than spicy; and according to her, she would smother it on every bite of food if only they would sell it to her by the gallon. But sadly, they don't. (She asked.)
Salmon Burger
Maybe this replaced the Beef and Blue Burger? Not really sure, but Chrissy tried this one too and she can't wait to go back for it again!
According to her, theme park seafood is never high on her list. But this salmon burger was crazy good and totally worth the $23.00.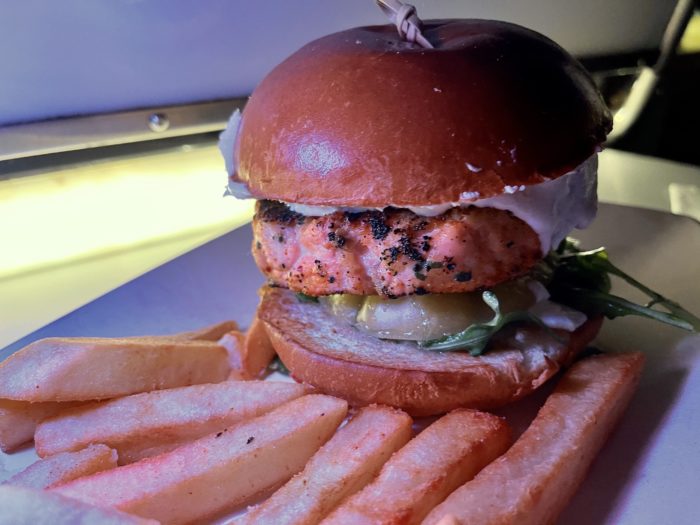 The goat cheese crema on top looked like it would be too much, but it wasn't. In fact, it was perfect and had that little jab of tart you need with seafood. The whole thing sort of collapses like a properly made crab cake, and they didn't use a whole bunch of bread crumbs or filling to hold it together. It was enormous but also delicate. She also appreciated the spicy arugula as a foil for the sweet salmon and the bun.
Chrissy says that as a southern woman of a certain age, a marinated heirloom tomato is basically a proposal of courtship. It was crispy and lovely. She felt like they put a lot of thought into this one and it makes her mad to think that the Pecos Bills burgers exist under the same park name.
Pan-Seared Chicken Pasta
Priced at $24.00, we couldn't count this a changed item since it's totally different even though it has the same name. It's now listed as pappardelle pasta tossed in a lemon butter sauce with rainbow tomatoes, onions, and spinach, served with a toasted garlic crostini. We didn't try this one this time, but we did spring for Pan-Seared Salmon Pasta.
Pan-Seared Salmon Pasta
Priced slightly higher at $25.00, Chrissy says Sci-Fi finishes the beautiful pappardelle pasta in the lemon butter and you can tell – it's al dente and fantastic all on its own.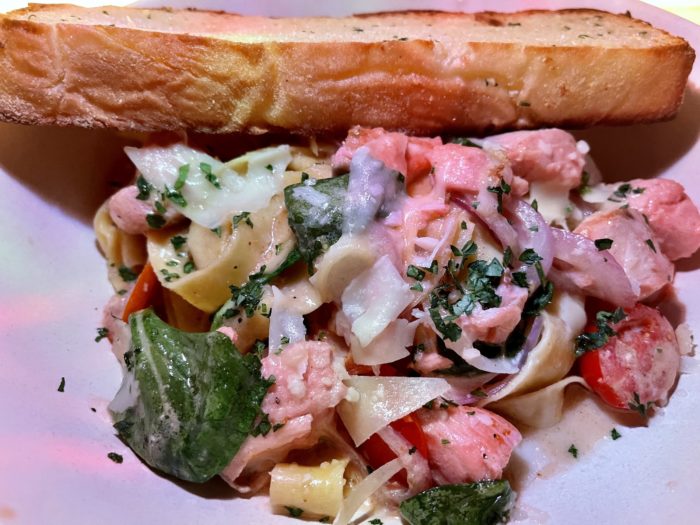 The salmon was cooked just right (so shocked that it wasn't tiny pink rocks) and was plentiful. The fresh spinach and ripe tomatoes and a sprinkling of fresh herbs basically make you forget you're sitting in a car booth watching Tom and Jerry launch into space while they try to maim each other.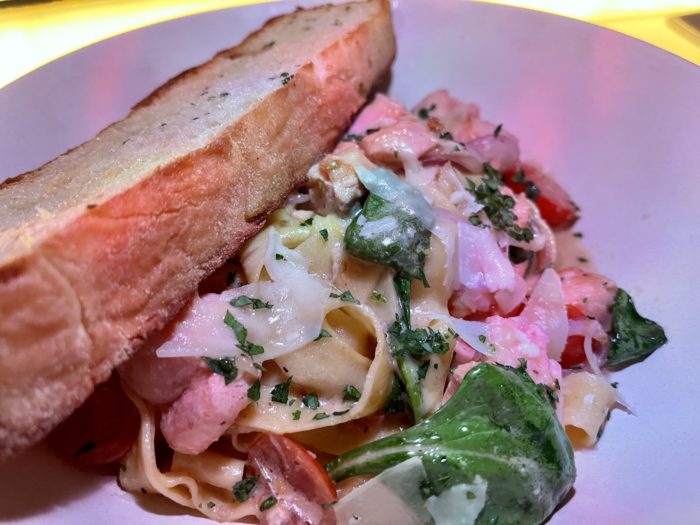 Overall, she loved this and would 100% recommend it.
Are you a fan of Sci-Fi Dine-In Theater? What do you think of the new menu? Let us know in the comments!