Seven Frequently Asked Halloween Horror Nights Questions
You have your Universal Orlando vacation all planned only to discover Halloween Horror Nights takes place during your trip. Should you go? Should your kids go? How much scary stuff is visible during the day? What else is there to do that will not scare the pants off me? When should I arrive? In this article, we will tackle seven frequently asked Halloween Horror Nights questions for those attending or avoiding the event.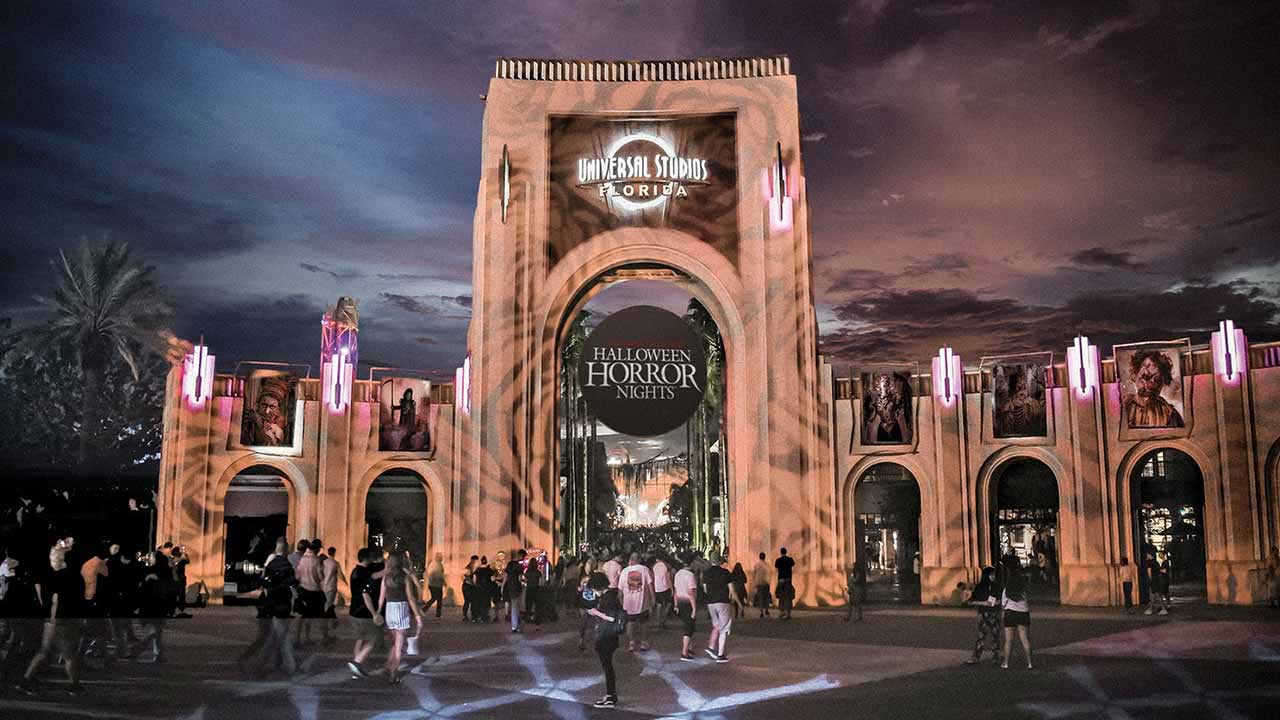 What Time Should I Arrive For Halloween Horror Nights?
Halloween Horror Nights starts at 6:30 p.m. each event night, but guests are allowed into the park 15 to 30 minutes prior to start time. We suggest being at the front gate at least 45 minutes prior to the 6:30 p.m. opening on weeknights and 90 minutes before opening on weekends and popular weekdays.
If you are already inside the park do not leave, instead, find a Stay & Scream holding area that allows guests to remain in the park during its transformation into HHN.

Should I Bring Kids to the Event?
Short answer: NO!
Longer answer: Halloween Horror Nights is a teenager and adult-oriented event featuring simulated violence, fake blood and guts, scantily clad men and women, startling imagery, loud noises, strobe lights, chainsaws, and more. It is the whole works, folks, and only you know what your child can handle.
If you are taking a pause to wonder if your child can handle HHN, the answer is probably no. Instead of testing their fortitude at HHN consider going to a Horror convention or a local, small business haunted house first to gauge their reaction. Some kids can handle it, some cannot. That $70 event ticket might be better spent on a babysitter.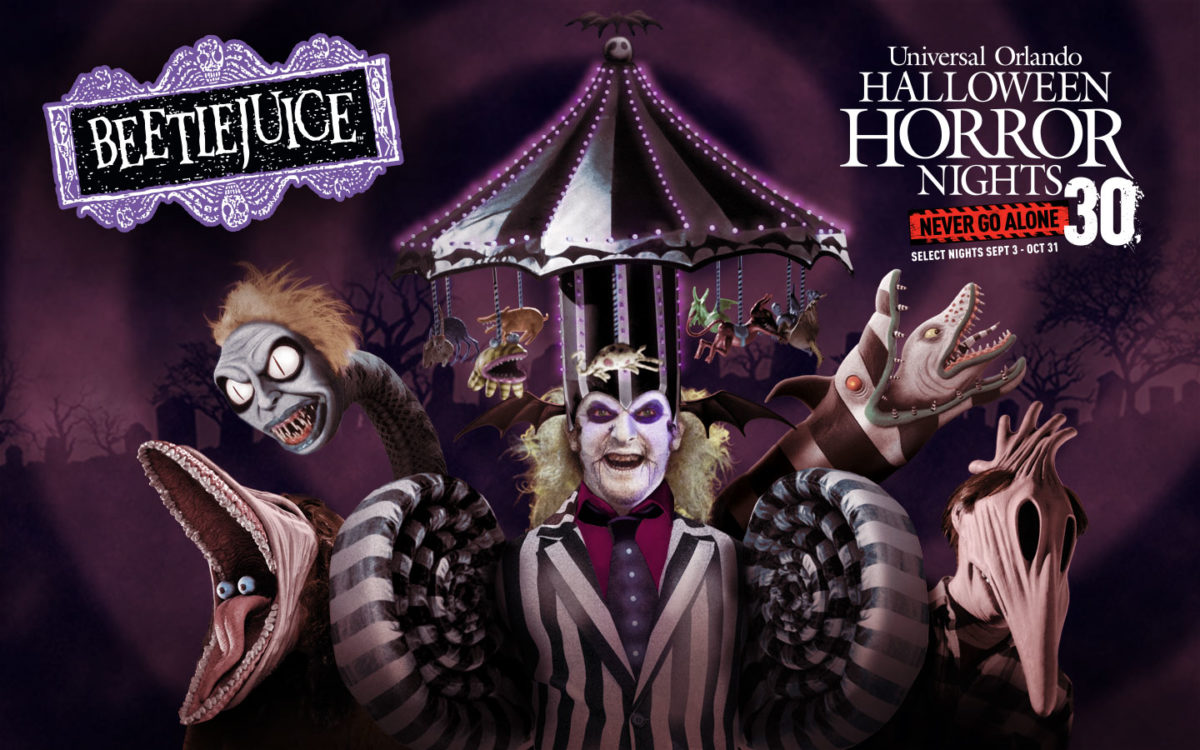 What Attractions Do I Get With My Halloween Horror Nights Ticket?
Universal opens up brand new, event-only haunted houses and entertainment in addition to their most popular rides for Halloween Horror Nights.
Universal's Halloween offerings include:
10 Haunted Houses based on original concepts and intellectual properties
5 outdoor scare zones
Live shows and entertainment
Plus the following attractions are open during the event:
Hollywood Rip Ride Rockit
The Revenge of the Mummy
Transformers The Ride
Harry Potter and the Escape from Gringotts
Men in Black: Alien Attack
The Simpsons Ride
How Much Scary Stuff is Visible During the Day?
Very very little to none. During normal park operating hours the haunted houses, shows, and scare zones are closed. Scary or gory props used during the event will be hidden and there will be no scare actors in the park. The scary stuff starts after the park closes and goes through an hour-long transformation into Horror Nights. Feel free to tour without fear.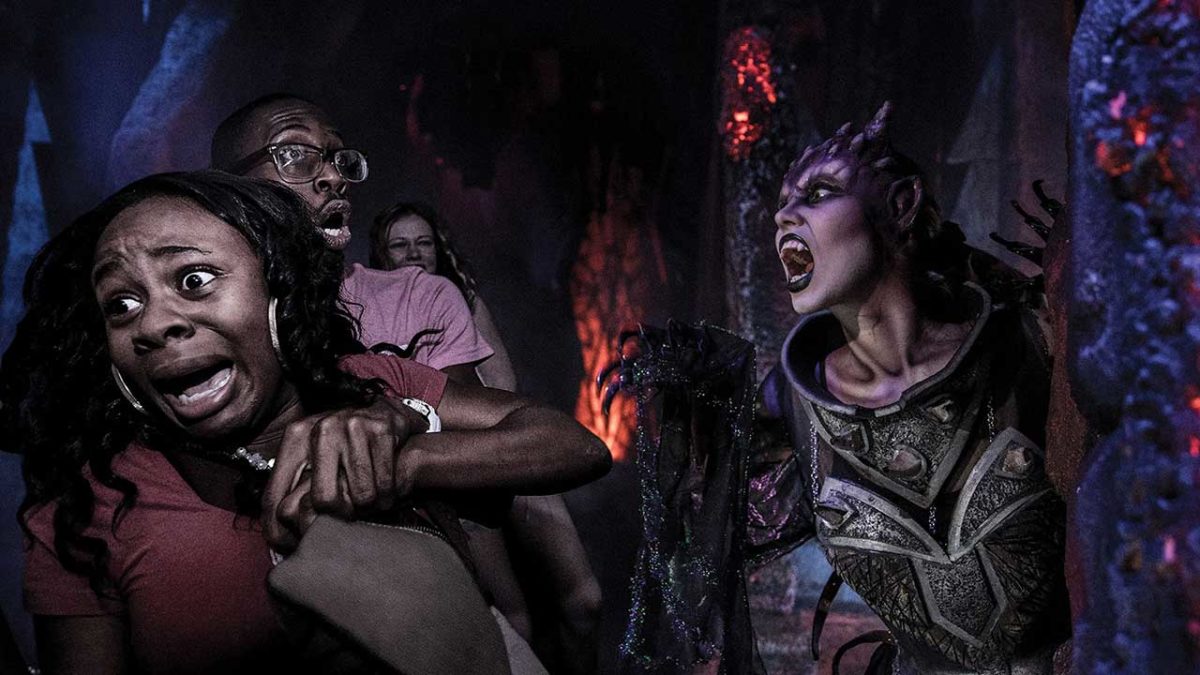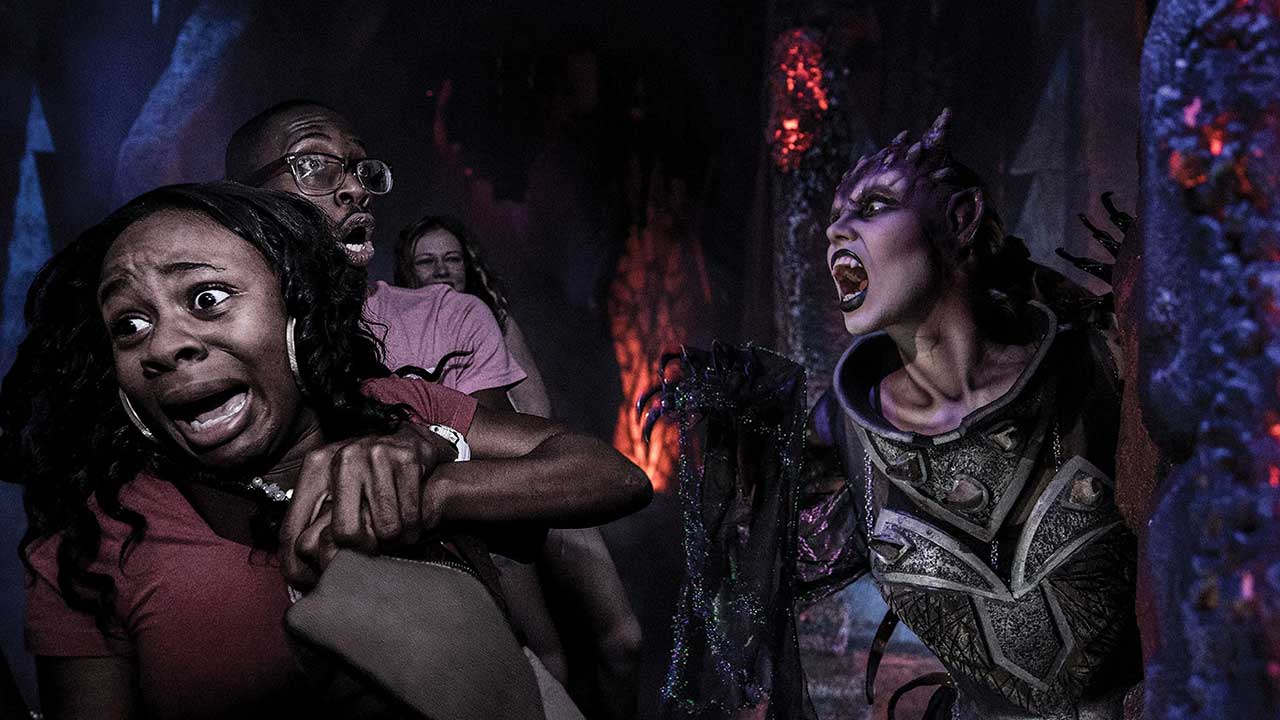 My Friends Dragged/Tricked Me Into Going! What Can I Do To Take a Break?
The event can be a lot, even for seasoned horror fans: it is loud, overstimulating, and intense. If you are overwhelmed or anxious avoid these locations as they are outdoor scare zones:
Production Central (between Despicable Me and Shrek 4D)
New York (main midway from Jimmy Fallon to Louie's Pizza)
Hollywood (between Bourne and Horror Make Up)
Central Park (area directly next to the NBC Experience Center)
San Francisco (midway between Richter's and Lombards, in front of the exit to Fast & Furious)
Scare zones are outdoor locations filled with free-roaming scare actors, spooky props, loud music, special effects, and fog.
Also avoid Springfield USA which features "roaming hoards" (think mall walkers, but with chainsaws).
We suggest the following locations for places to take a breather:
Diagon Alley – due to Warner Bros. contract requirements the land operates the same as it does during the day.
Seating under the Animal Actors theater
Inside counter service locations such as Fast Food Boulevard, Richter's Burgers, Today Cafe, and Monsters Cafe.
Benches outside of Guest Relations, next to the park lockers
Bail from the event and chill in CityWalk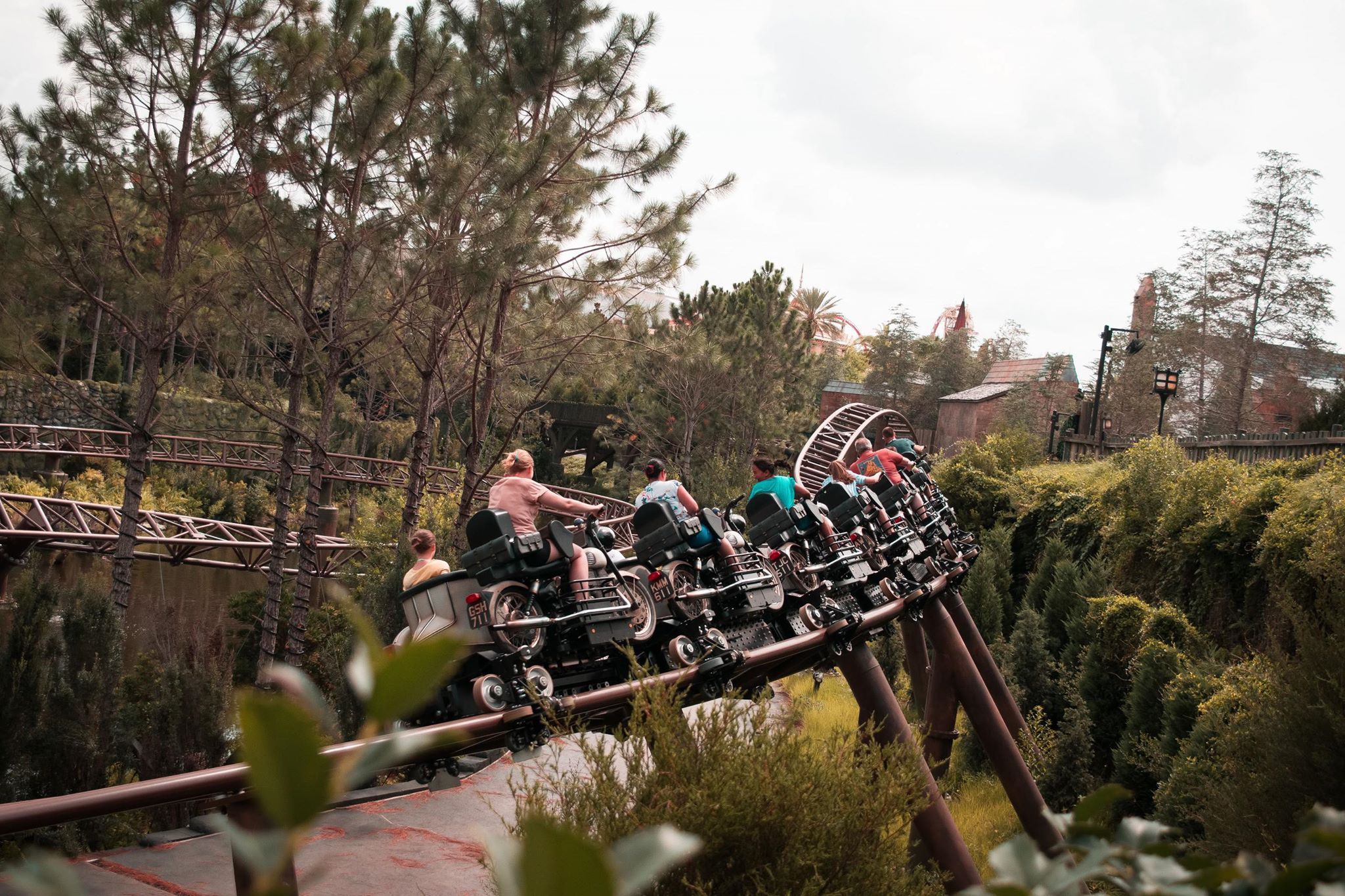 What Can I Do Once Universal Studios Florida Closes for HHN?
Do not fret, there is still plenty to do around the resort. Islands of Adventure will remain open until 8:00 p.m. or 9:00 p.m. on event nights, a perfect time to get a night ride on Hagrid. CityWalk's restaurants, movie theater, and Hollywood Drive-In miniature golf remain open until late; check the Universal Orlando website for hours.
When Does Halloween Horror Nights Close?
Halloween Horror Nights closes at 1:00 a.m. during the first few weeks of the event and 2:00 a.m. during the remainder of the event. Most shows perform their last performance around 90 minutes before park closing and scare zones start to clear out their actors 30 minutes prior to close.
The situation is slightly different for haunted houses. Most of the time Universal Orlando will let guests in line at the park close walk through the houses. Sometimes due to staffing or technical issues a house might close at event close, though this is infrequent.

Have questions about Halloween Horror Nights? Leave them in the comments below.