Should You Make Lunch Reservations at Walt Disney World?
My family is planning a big trip to Walt Disney World over the holidays. In strategizing our plans, my oldest daughter and I have gotten into a kerfuffle about the wisdom of making table service lunch reservations. For the record, I am in the pro lunch reservation camp (for this trip) and she is in the anti lunch reservation camp (for this trip), but there are pros and cons to either philosophy. Let's break it down so you can decide what's best for your family.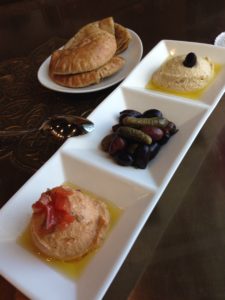 Reasons to Make Table Service Reservations for Lunch
You want a guaranteed place to rest during the day. Almost all the table service restaurants are air-conditioned and most table service meals take about an hour to eat. This provides a substantial respite from the heat and hustle in the parks. If going back to your hotel for a nap or swim isn't in the cards, a table service meal can be a nice alternative break.
You can't get a dinner reservation. Some table service restaurants, particularly those located in the resorts, are less popular during the day than in evening. If your favorite dining venue only has availability at lunch, you may want to pounce on that.
During some times of the year, table service dining might be faster than some quick service dining. Most of the time, quick service dining will be, well, quick. But during high crowd times, such as July 4th or Christmas week, you might find yourself waiting for your quick service food for just as long as your table service food, in a much less attractive environment.
Members of your party have food allergies. Disney is generally terrific about accommodating guests with food allergies in all circumstances. However, if you have complicated food-related medical issues it can be easier to eat table service meals where you can speak with a chef about your exact needs and may be able to have items customized.
There are SO MANY restaurants. If you want to hit ALL your favorite table service dining spots during one trip, you many have no choice but to make some of those restaurants lunch meals.
Reasons Not to Make Table Service Reservations for Lunch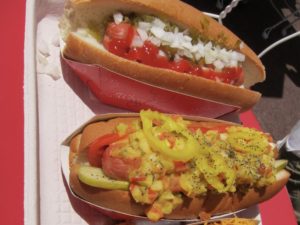 You don't want to waste valuable touring time. If going on as many rides as possible is your main priority, then taking time out for a lengthy table service lunch doesn't make sense.
Members of your party don't have patience for table service dining. Are you traveling with a baby or toddler? Will a sit-down lunch upset their nap time? Do they tend to become restless when asked to sit still for an extended period of time?
You'll incur a penalty if you don't show up for your meal. Most table service meals require a credit card hold; if no one from your party shows up for the meal, you will be assessed a $10 per person penalty. If you're not certain you'll make it to your table service lunch, then it's better not to make the reservation.
You find the quick service options more appealing. Some guests simply prefer the food offered at quick service venues. My daughter's objection to table service lunch is related to this – she wants to make a mid-day meal of sampling food at the holiday booths in the World Showcase.
You're on a budget. In most cases, table service dining costs more than quick service dining. If you're trying to economize, skip table service meals.
You want to eat lightly. Not all table service meals are heavy, nor are all quick service meals light, but in general if you don't want to consume a large quantity of food, you may be better off eating a quick service meal.
You're not sure where you're going to be during the day. If you have park hopping capabilities on your ticket, you may want to decide at the last minute where to eat lunch. If this is you, skip the lunch reservation.
You already have table service breakfast and/or dinner reservations. Many guests find that one table service meal per day is sufficient for their needs.
You want to leave your options open for Genie+ reservations. If you've decided to pay for Disney's new Genie+ service, you may want to keep your days a free as possible for making use of this fee-based service.
For my family – spoiler alert – we've decided to split up for some lunches, with some opting for table service dining and others deciding to skip it. This will work for us because everyone involved is an adult, we're all extremely familiar with the parks, and we have a long list of activities we've already decided to do together. However, if your group consists of children, people who need a high level of attention at Disney World, or your group won't have other opportunities for interaction, then your decision may differ.
What are your thoughts on table service lunch at Walt Disney World?