The Most Romantic Places in Magic Kingdom
As Valentine's Day approaches in a few weeks we've pulled together romantic places in each of the theme parks. We've explored the places you can spark romance in EPCOT, Disney's Hollywood Studios, and Disney's Animal Kingdom. But now it is time for the park that most people associate with fairy tale romance — Magic Kingdom. Let's explore some of the most romantic places in Magic Kingdom.
Tony's Town Square Restaurant
Be Our Guest Restaurant
Cinderella's Royal Table
Prince Charming's Golden Carrousel
Cinderella's Wishing Well
Cinderella Castle Hub
Walt Disney's Enchanted Tiki Room
Right now some of our favorite romantic spots, like the second story of the Main Street Train Station and the Main Street Ice Cream Parlor are closed. But, as you can see from the list above there are plenty of other options. Tony's Town Square Restaurant receives mixed reviews, but there's no denying the romantic atmosphere. This restaurant is based on the cute couple in "Lady and the Tramp" and is the only table service restaurant in Magic Kingdom with outdoor seating.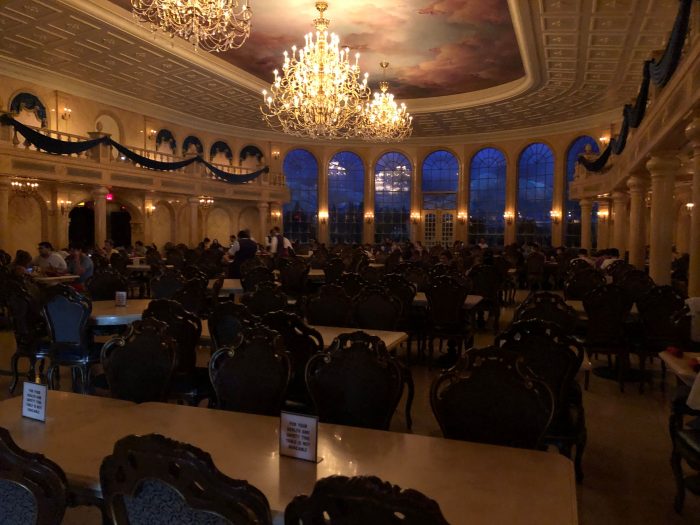 Two fairy tale restaurants are both located in Fantasyland. There's no denying the charming atmosphere of both Be Our Guest Restaurant and Cinderella's Royal Table. You really cannot go wrong with either one for a romantic meal, though Cinderella's Royal Table is generally not as loud as Be Our Guest and has lovely views.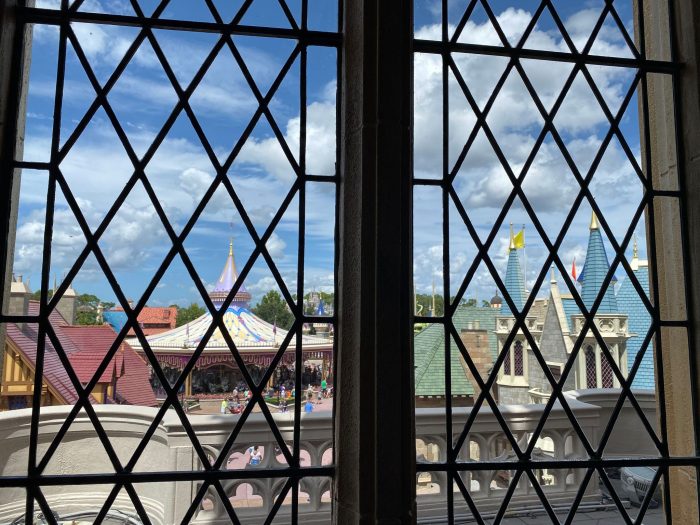 Also in Fantasyland is Prince Charming's Regal Carrousel. This picturesque carousel is at the heart of Fantasyland and affords wonderful views as you make your rounds on the ride. Snap some cute photos and enjoy a romantic ride together.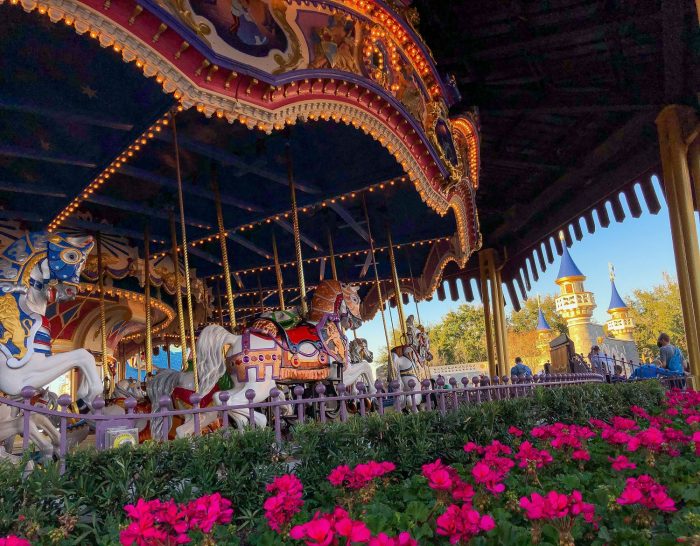 Two more Cinderella-themed destinations are great romantic spots. Cinderella's Wishing Well is located on the walkway between the Castle and Tomorrowland, near where Merida would normally have her meet and greet. In front of Cinderella Castle is the hub which now has an expanse of "grass" and a little fountain on either side of Main Street. This is a perfect spot for photos or just relaxing together and taking in the views and music.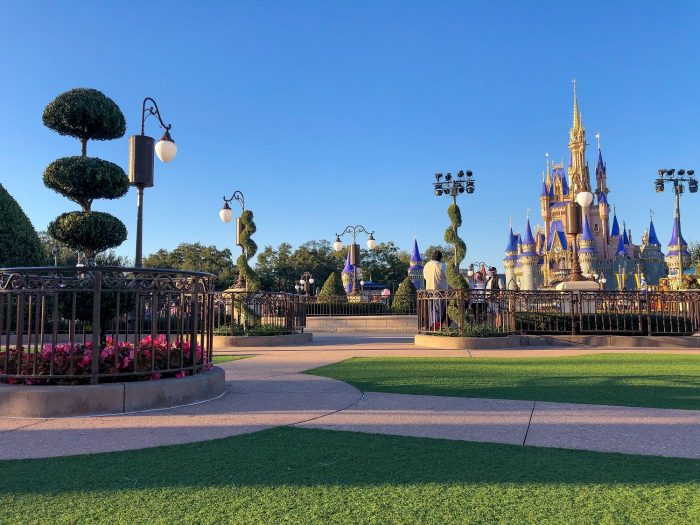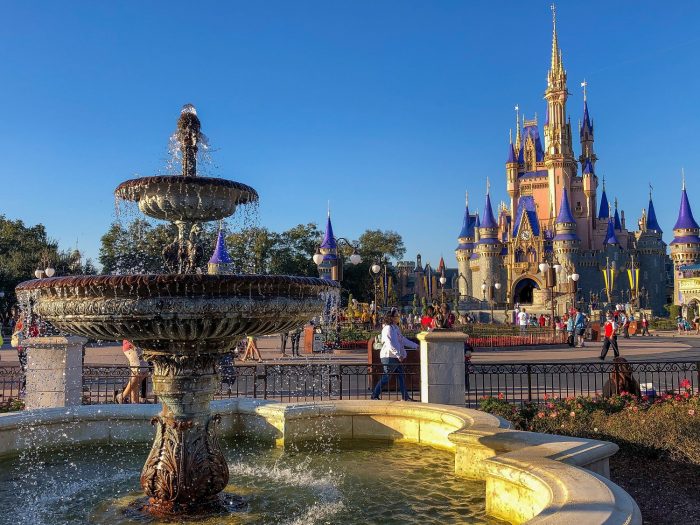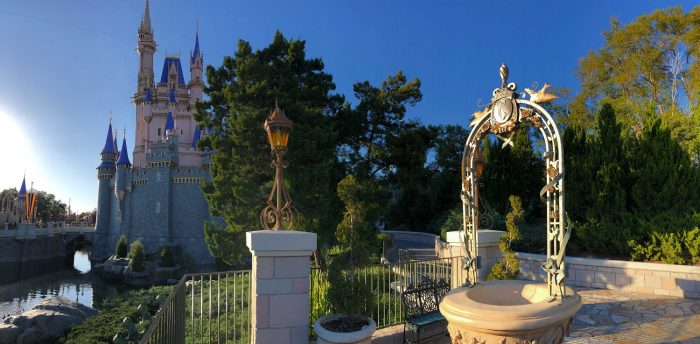 Finally, Walt Disney's Enchanted Tiki Room is a romantic spot because it is a tropical hideaway. Whether tiki culture is your thing or not, this attraction is a classic. It's a great place to rest your feet and sit close together as the tropical birds serenade you.
What's your favorite romantic spot in Magic Kingdom? Is there any place you would add to our list?