The Saner Sweet Snack: Disney Caramel Apples
We've been busy weighing, measuring, and analyzing cupcakes these days and, honestly, all this knowledge is making us a little sad. It doesn't mean we we'll stop eating those calorie-laden beasts, but we will feel a lot more guilty when we do so. (Maybe.)
Fortunately, there is an equally delicious and much saner treat readily available at Walt Disney World: the caramel apple.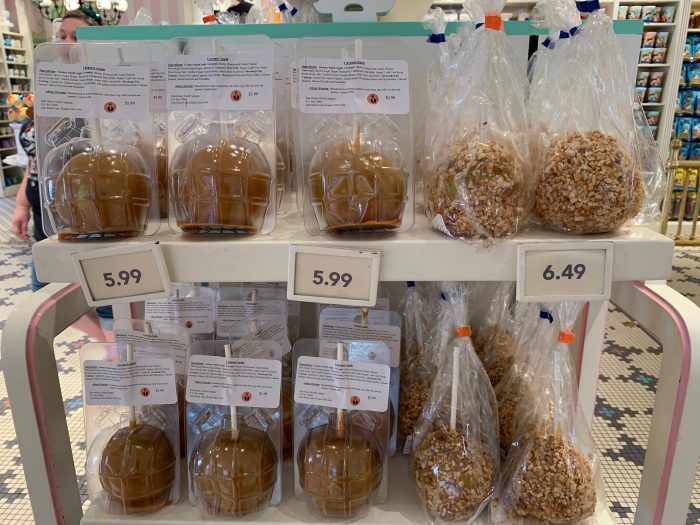 You may recall that our sample Disney parks cupcake we sent to a lab was hefty 1,100 calories. Contrast this with a caramel apple, the base of which is, obviously, an apple. The numbers vary, but most online sources I've seen give the calorie count of a Granny Smith apple at 75-90 calories, the apples Disney uses tend to be on the large side, so let's call it 100 calories.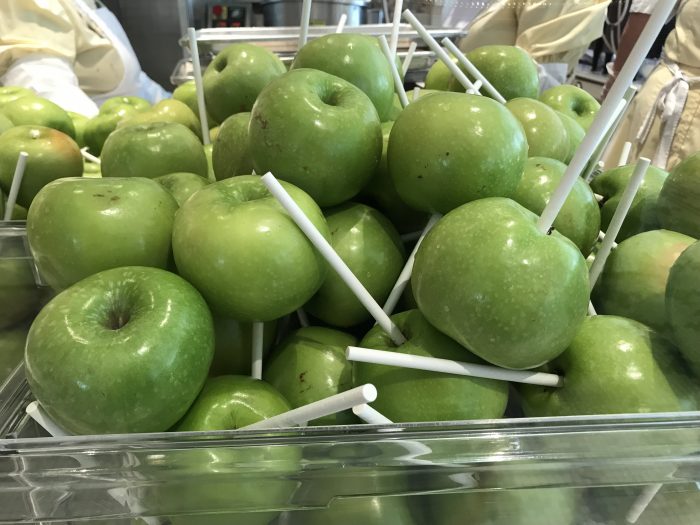 We don't know the exact calorie count of the caramel Disney uses, but there are enough cognates out there that it's easy to guess. A packaged caramel apple wrap is 150 calories. CalorieKing gives the calories for an ounce of caramel candy as 108. Even if we say there's a generous 2 ounce coating on the apple, that a total of about 200 calories. So, it's a safe bet to say that the basic caramel apple is 100 calories of apple, plus 200 calories of caramel = 300 calories. This guess is backed up by the Nutritionix calorie count for a caramel apple as 304 calories. For that you get some fiber, a bit of Vitamin A, and some potassium along with your sweet. Adding approximately 1/4 cup of chopped peanuts adds about 200 calories to the nut-coated version, but also adds protein.
Even the caramel apple with nuts is less than half the number of calories as a Disney cupcake. Seems like a good trade to me.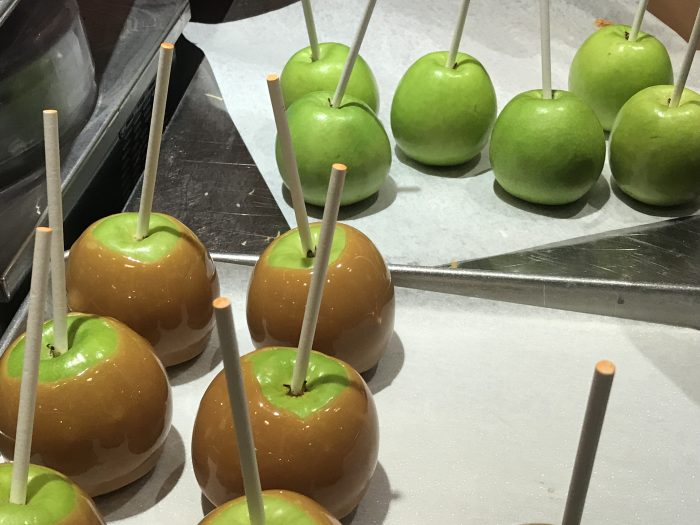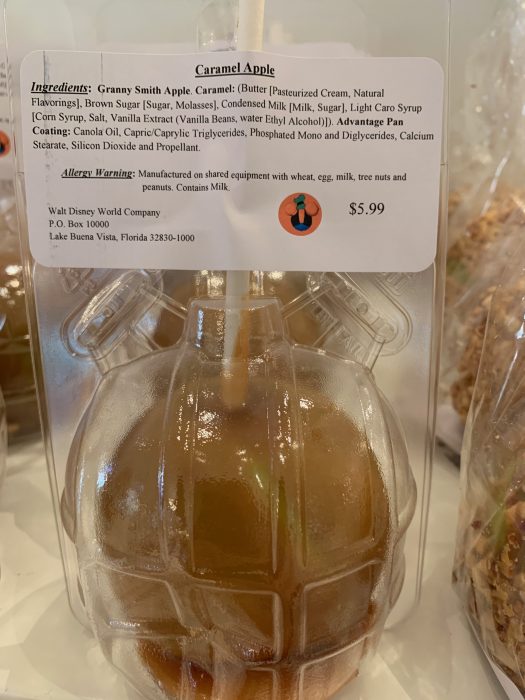 You can find these apples at The Confectionary and Big Top Treats in the Magic Kingdom and Goofy's Candy Company and Candy Cauldron at Disney Springs. At all these places, there's chance you would watch the apples being made at a show kitchen.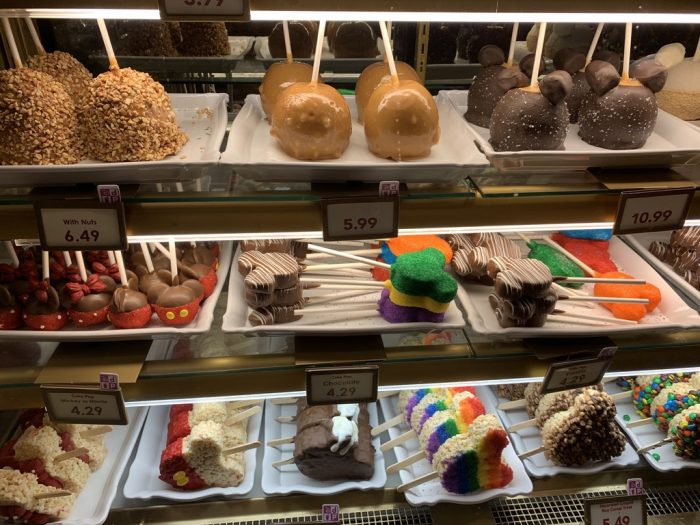 Disney also sells caramel apples further adorned with chocolate, candy, and decorative sugar will obviously be higher in calories, and we'll cover that later, but for now we just want to enjoy our delicious, and relatively nutritious, treat.
The plain version costs $5.99, the nut version costs $6.49, and both can be purchased with a Disney Dining Plan snack credit.