The Most Iconic Sweet Snack in Each Disney Park
Today, we've got some sweet picks for you. There's an incredible amount of delicious treats to have at Walt Disney World, and some just feel right in certain places. For years, my husband and I would only get the chocolate dipped frozen banana at Animal Kingdom, even though it was sold at treat carts elsewhere, because it just felt like a good fit there under the lush tropical foliage in the park. There are also certain items that you can't get elsewhere at Walt Disney World, making them a really special treat to have in a certain park.
Here's our list of the most iconic sweet treat in each of Walt Disney World's four theme parks.
Magic Kingdom: Dole Whip
Yes, there are a few other places where you can get Dole Whip (or more generically named pineapple soft serve) at Walt Disney World, but there is something just right about getting it at Magic Kingdom. Maybe it is because there has been a dedicated location there for decades? Maybe it is riffing on the Disneyland vibe where I believe it is required by law that you must get a Dole Whip on your way into Walt Disney's Enchanted Tiki Room? Whatever the reason, this sweet treat is almost always mentioned when you talk about sweets and snacks at Magic Kingdom, and for good reason–it's delicious, whether you have it by itself or as the signature Dole Whip Float!
EPCOT: School Bread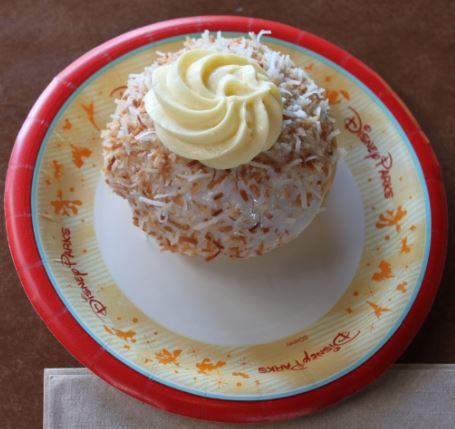 Seriously, what school can I go to that offers this as a dessert? A few caveats to this treat — if you don't like coconut, this may not be for you. People who aren't a huge fan of spices may be a little unnerved by the cardamom flavor in the bread. But if you're okay with both of those, and of course with the creamy vanilla custard, then this will be a must-have treat during your trip to the Norway pavilion. I can't count the number of times that I'd rush over to grab one before they close for the night to save for breakfast the next morning.
Disney's Hollywood Studios: Carrot Cake Cookie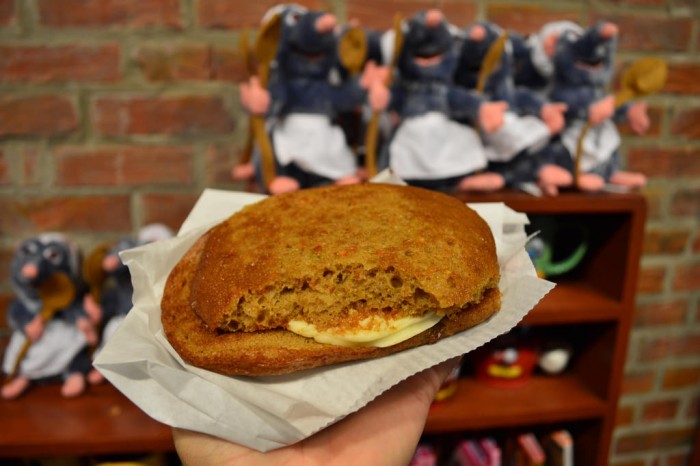 It has vegetables, therefore it is healthy. Right? RIGHT? Okay, maybe not, but it is a must-do for so many people visiting Disney's Hollywood Studios. Once found at the Writer's Stop (now Baseline), when Writer's Stop closed, there was panic that we might lose this amazing treat for, as Gonzo would say, FOREVER?!? Thankfully, it made a couple brief location changes and now can be readily found at Trolley Car Cafe (aka DHS Starbucks). It's Carrot Cake. It's Cream Cheese frosting in the middle. It is iconic.
Disney's Animal Kingdom: Pineapple Cream Cheese Lumpia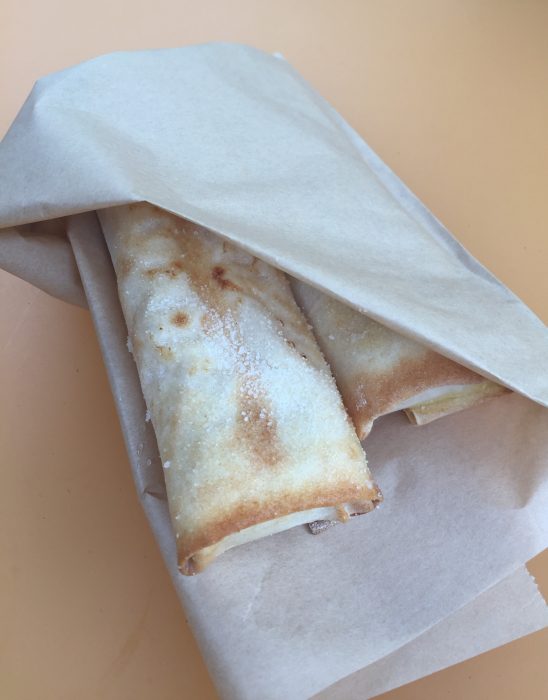 Although it is, relatively speaking, a newer addition to Disney's world of snacks (making its debut with Pandora: The World of Avatar in 2017), this sweet treat already has quite the following. It's pineapple and cream cheese, served warm in a crispy fried dough wrapper. And although family members would say that it isn't reeeeally lumpia per se, they can't deny it is delicious. Even better, you can get it for breakfast, lunch, or dinner at Pongu Pongu in Pandora.
That's my picks for the top four iconic sweet treats — have any that you think should unseat these choices? Let me know in the comments.