The Sweet Taste of Summer at Sprinkles
Just in time for the holiday weekend, Sprinkles cupcakes at Disney Springs has two special-edition cupcakes that capture that summer vibe.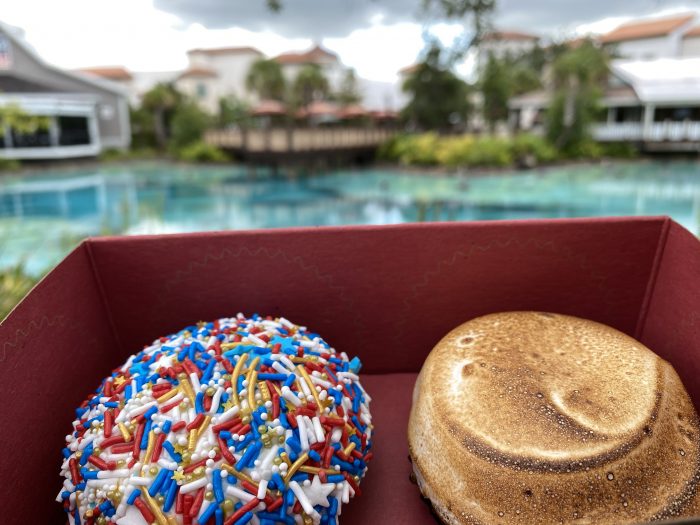 First up is the 4th of July Red Velvet, topped with a mound of cream cheese frosting and covered with an explosion of red, white, blue, and gold sprinkles.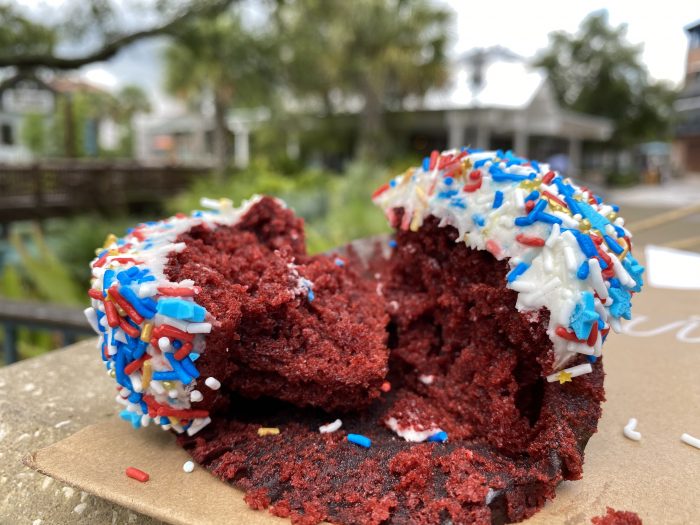 How much you like this cupcake will depend on whether or not you like red velvet cupcakes with cream cheese frosting. The cake is just dense enough to old up to the robust frosting. And while I know that Sprinkles is famous for… well, Sprinkles, they're pretty to look at but not really necessary here.
The other summer option we sampled was the S'more Cupcake.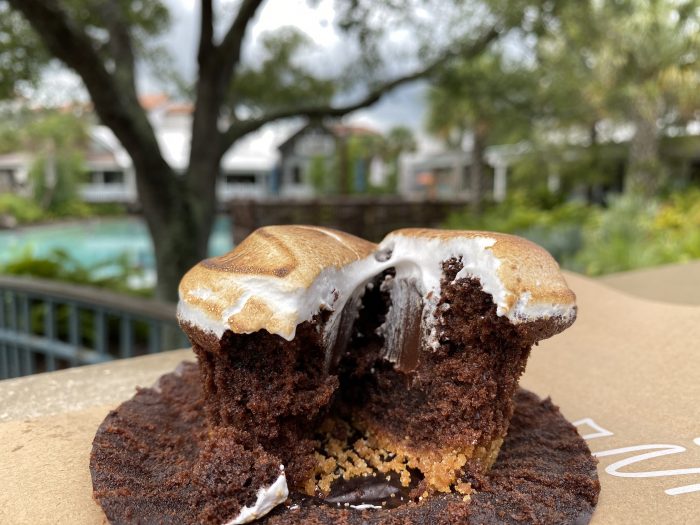 It may not be as flashy as the other one, but this cupcake makes up for it in flavor. From the graham cracker "crust" and the dark chocolate cake to the toasted marshmallow frosting, this is as close as you can get to a s'mores flavor without the campfire. Miss the "gooey" part of s'mores making? There's also a bittersweet chocolate ganache to make it extra messy. Be warned, it's rich–you may want to split this one!
Each cupcake is $5.99 at the Disney Springs location.
Which of these sweets is your sound of summer?