Then and Now: 50 Years of Magic Kingdom's Adventureland
On October 1 of this year, Walt Disney World will mark its 50th Anniversary while kicking off an 18-month celebration; and while all four parks are in on the festivities, the 50-year milestone only belongs to a few locations at the most magical place on earth.
Back in 1971, Walt Disney World opened with two resorts and one park: the Magic Kingdom. Inspired by the original Disneyland Park in Anaheim, California, the Magic Kingdom made its debut with its own version of Main Street, U.S.A., Fantasyland, Adventureland, Frontierland, and Tomorrowland, along with its own unique land – Liberty Square.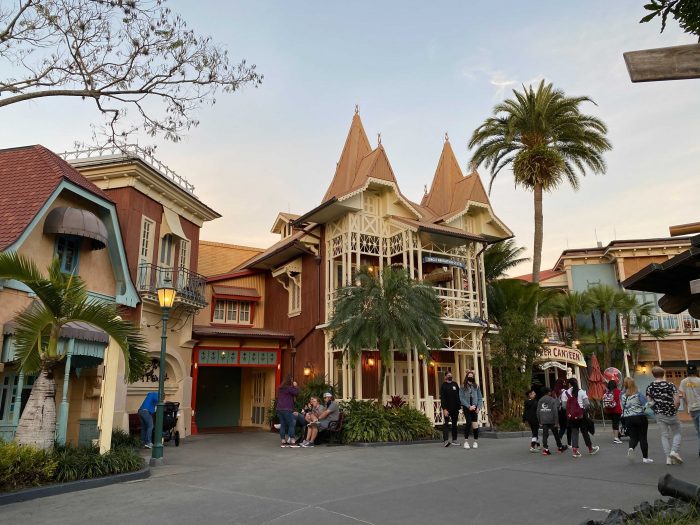 In previous posts, I've covered Then and Now: 50 Years of Disney's Contemporary Resort and the Polynesian Village Resort; but for today, I'm venturing into the park for a focus on Adventureland.
So What is Adventureland?
The Magic Kingdom's Adventureland is the first land to the left upon approaching Cinderella Castle.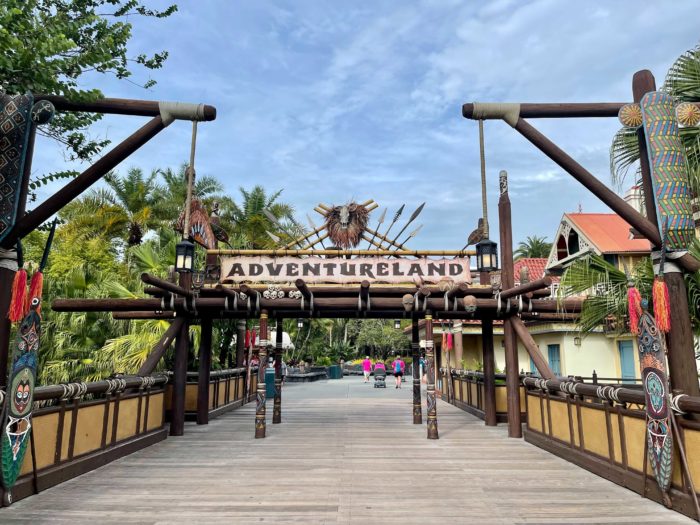 This particular land is home to classic Disney attractions and is a mix of exotic locales from all around the globe from the Caribbean to a desert oasis to the jungles of South America and Asia.
Facts About Adventureland Then:
Fact #1: When the land first opened in 1971, it was home to three attractions: the Jungle Cruise, Swiss Family Treehouse, and Walt Disney's Enchanted Tiki Room. Although, back in the day, the latter was known as the Tropical Serenade.
Fact #2: In the '70s, there was more than one way to "cruise" into Adventureland. When Main Street, U.S.A.'s Swan Boats were operating, they would sail around the base of the Swiss Family Treehouse.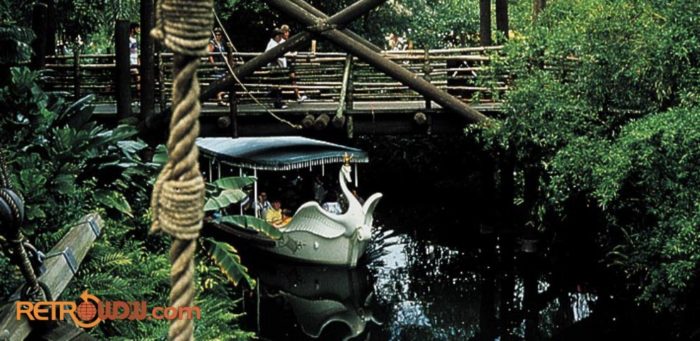 Fact #3: Sunshine Tree Terrace, and its iconic Orange Bird, has been serving up Citrus Swirls since 1971.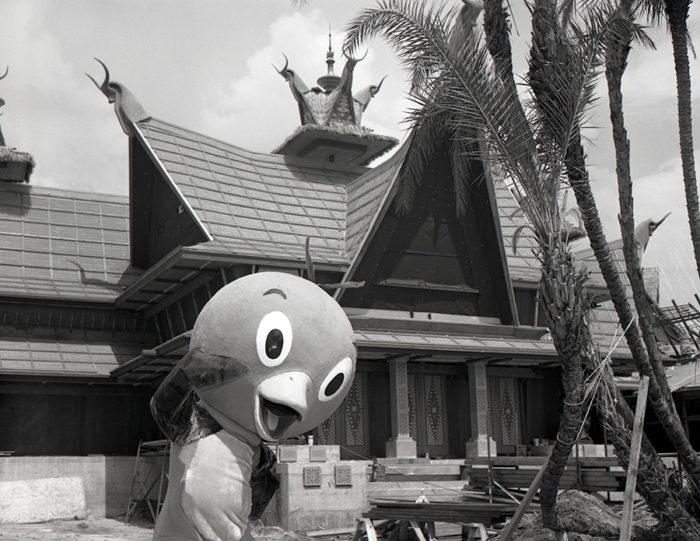 In addition, an Orange Bird walk-around character would meet and greet with guests in the park's early days and even made an appearance during the park's construction!
Fact #4: Even though Skipper Canteen is still a relatively new Magic Kingdom restaurant, its location was originally home to a restaurant back in 1971 known as the Adventureland Veranda.
Fact #5: While it's true that Pirates of the Caribbean is one of the park's most iconic attractions, it wasn't in Adventureland – or the park itself- upon opening fifty years ago. In fact, there were no plans to build a Pirates of the Caribbean attraction at the Magic Kingdom as Disney didn't believe guests would be interested considering Florida's rich pirate history.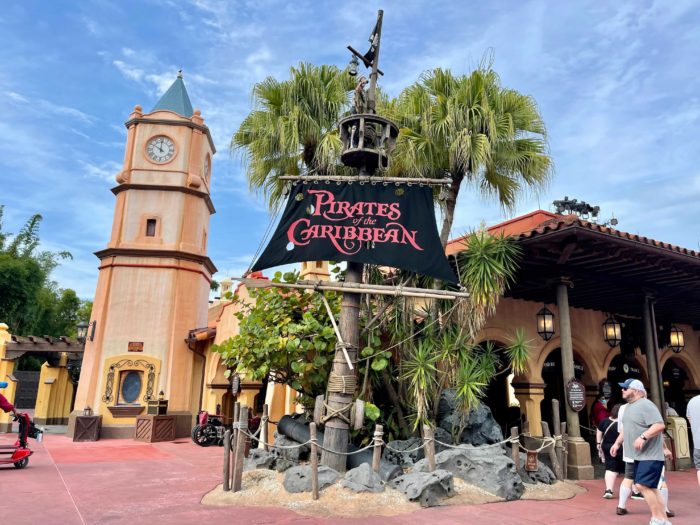 Guests, however, felt differently, and a shorter version of the Disneyland classic later opened in Adventureland on December 17, 1973.
Facts About Adventureland Now:
Fact #1: Tropical Serenade – the Magic Kingdom's version of Disneyland's Enchanted Tiki Room – was transformed into The Enchanted Tiki Room (Under New Management) in 1998 featuring Iago from Aladdin and Zazu from The Lion King.
This unpopular iteration of the show closed and reopened as Walt Disney's Enchanted Tiki Room in 2011.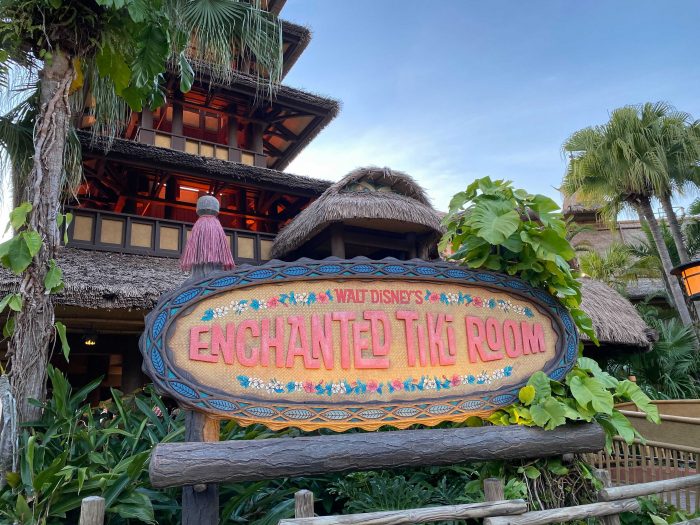 Fact #2: In 2013, Adventureland's Jungle Cruise first received its holiday overlay known as the Jingle Cruise complete with new seasonal puns!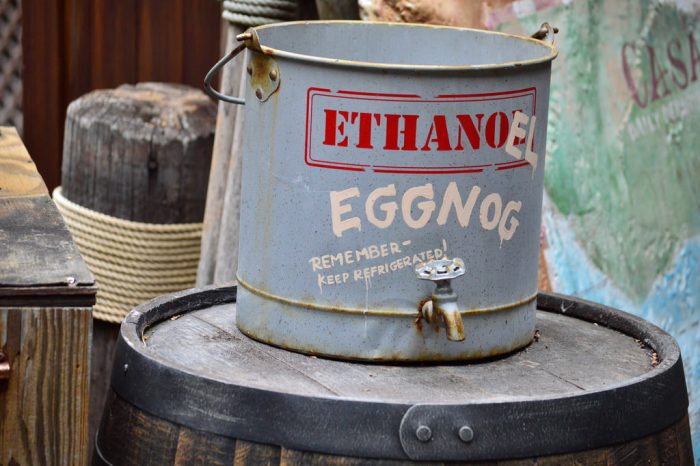 Fact #3: The Magic Carpets of Aladdin, a Dumbo-esque spinner attraction, opened in Adventureland in May of 2001 along with an Agrabah-style marketplace. The ride's gold camels (watch out! they spit!) were originally from Aladdin's Royal Caravan parade at Disney's Hollywood Studios.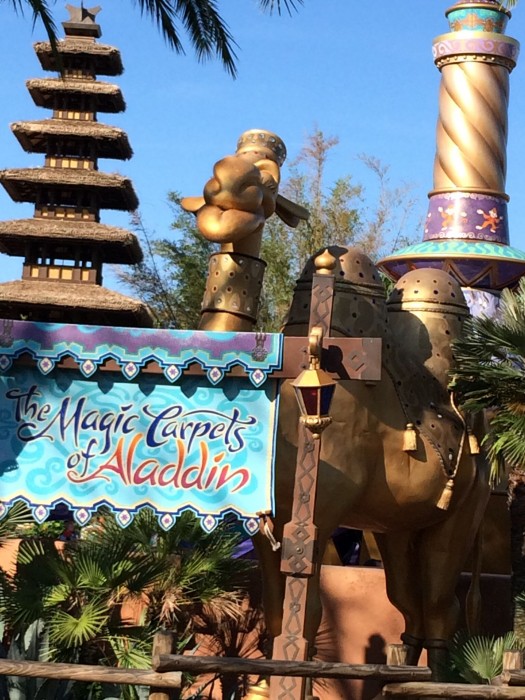 Fact #4: The pavement around the Magic Carpets of Aladdin is embedded with treasure! Amongst the jewels and jewelry (and Hidden Mickeys!), guests may notice pieces of broken tile that supposedly came from a fountain that stood nearby but was removed for the attraction's construction.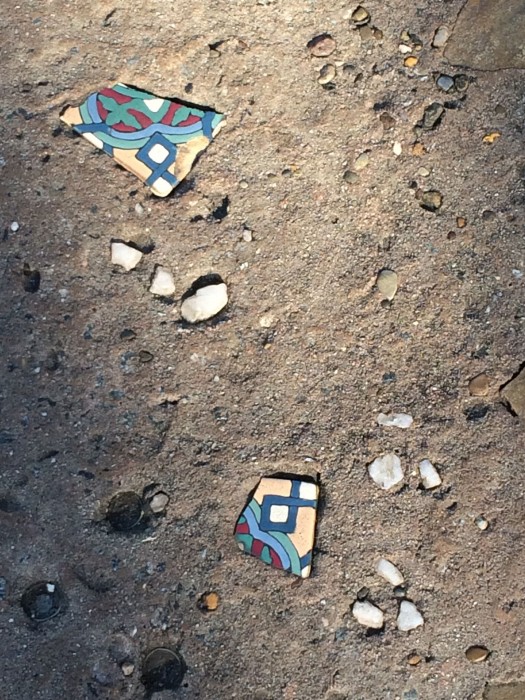 Fact #5: Through the years, the Magic Kingdom's Pirates of the Caribbean, and its surrounding area, have received updates reflecting the Pirates of the Caribbean film franchise. This includes the El Pirata Y el Perico quick-service restaurant that's now called Tortuga Tavern. Be sure to check it out for a number of references to the films!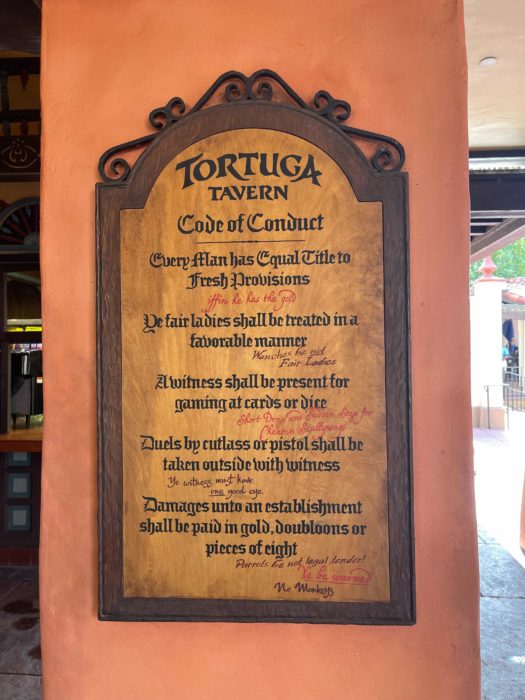 Fact #6: While Sunshine Tree Terrace has always been in Adventureland, it switched locations with the land's Aloha Isle (famous for Dole Whips) back in 2015.
Fact #7: In 2021, the Jungle Cruise received a few updates to its queue and ride scenes that include a partially-submerged boat and a new Trader Sam's.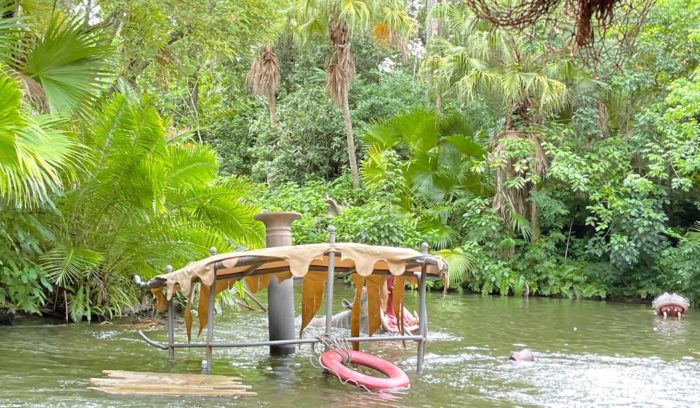 Did you ever experience the Magic Kingdom's Adventureland back in its early days? Is this land one of your favorites?