Top 3 Best and Worst Dining Locations at EPCOT
While it's true Walt Disney World is a foodie paradise, not all restaurants and dining locations are created equal. So how do you know which restaurants are worth your time or which ones you should leave behind?
After scouring through our TouringPlans Lines 2.0 app, I've compiled a list of both the highest AND lowest-rated dining destinations at EPCOT! So which ones made the cut? And will you agree with our user ratings? Let's take a look!
Here are the criteria for the dining locations I'm including in my lists. If a dining spot offers fare that could serve as a meal, it makes the list. But if it's a cart that only serves drinks or popcorn, it's not a contender. Also, I'm NOT including the booths from EPCOT's various festivals since they are seasonal.
Lowest Rated Dining Locations on the Lines 2.0 App
So, as always, let's get the bad news out of the way first.
3. TIE: Lotus Blossom Cafe & Future World East Hot Dog and Ice Cream
Rating: 82%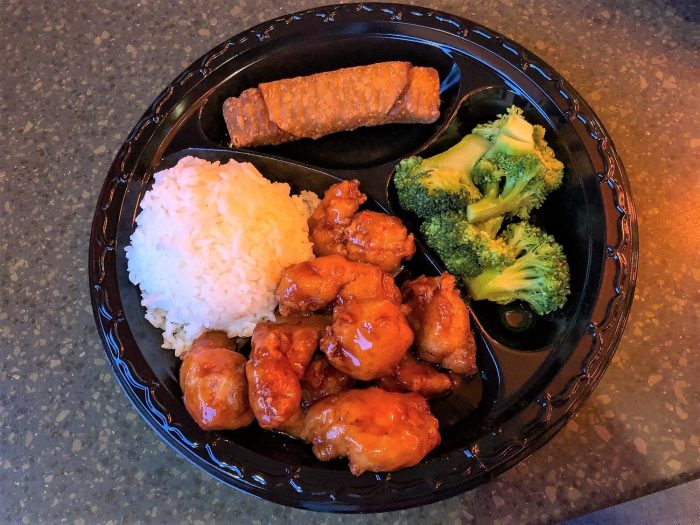 Lotus Blossom Cafe is located at World Showcase's China Pavilion and serves potstickers, egg rolls, fried rice, orange chicken, and the like. The problem is its fast-food quality at Disney's prices; and with so many options to choose from at EPCOT, this shouldn't be one.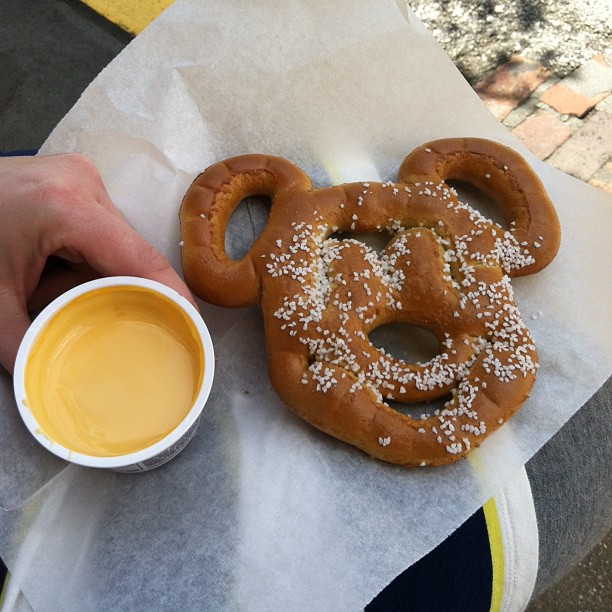 Future World East Hot Dog and Ice Cream is exactly what it sounds like. Expect a stand offering Mickey Premium bars, frozen treats, drinks, and Mickey Pretzels. It does offer one meal item – an all-beef hot dog with chips. But a location only offering standard park fare tends to highlight just how much you're paying for concession stand-style fare and is likely a contributing factor to its low ratings.
2. San Angel Inn Restaurante
Rating: 81%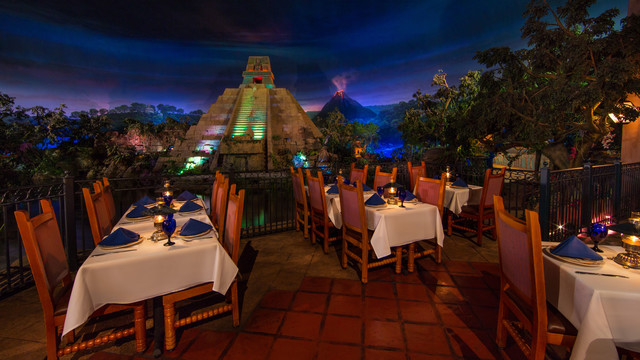 Located inside of the Aztec pyramid in World Showcase's Mexico Pavilion, San Angel Inn overlooks the Gran Fiesta Tour boat ride with views of its stunning backdrop. The menu is a blend of both standard Mexican fare and regional dishes you probably won't find in the U.S.
The issue? The menu isn't always memorable, especially for the price. And despite the atmosphere and setting, the dim lighting and close quarters can be problematic.
1. Coral Reef
Rating: 77%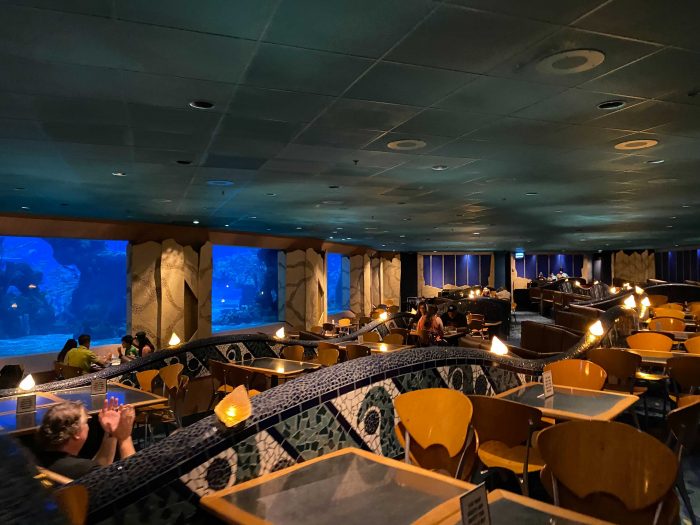 Ouch. Coral Reef has long been regarded as a missed opportunity.
Guests dining at Coral Reef face one of the world's largest saltwater aquariums in a dim-lit dining room intended to simulate being under the sea. It's a great escape from the Florida sun and humidity, but some are a little uneasy eating seafood while watching fish swim by.
Speaking of which, Coral Reef's seafood-inspired menu consists of shrimp cocktail, shrimp and grits, a lobster seafood boil, roasted herb chicken, veggie skewers, and Mahi Mahi, but often produces mixed reviews.
Other EPCOT dining locations that either don't serve meals, or are currently closed with ratings of 77% and below, are Encoteca Castello known for its wines by the glass and tasting flights, and the China Pavilion's Nine Dragons restaurant.
Highest Rated Dining Locations on the Lines 2.0 App
Now that the bad news is out of the way, let's get to the good news!
3. Garden Grill
Rating: 94%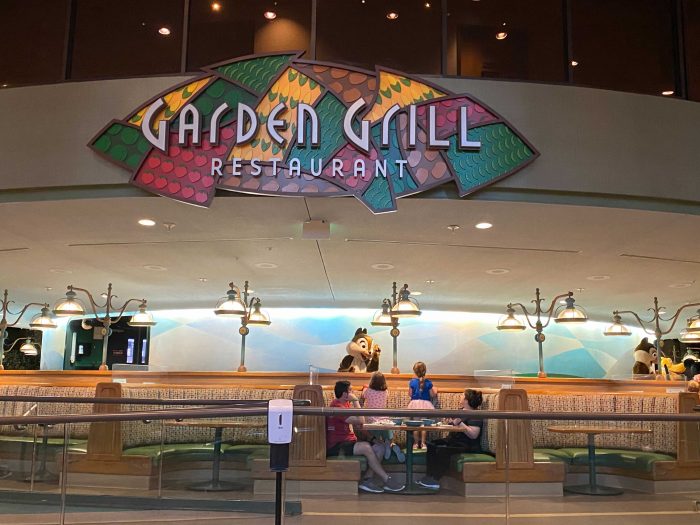 This table-service restaurant is located inside of The Land Pavilion and is famous for rotating during your meal! But don't worry, it turns very slowly and offers views of the different landscapes featured in the Living with the Land attraction.
Garden Grill is also unique in that some of the food on the all-you-can-eat family-style menu is grown inside The Land Pavilion! Expect a Thanksgiving-style menu complete with a berry shortcake. Also, the Garden Grill is currently offering a modified character meal experience where familiar faces like Chip and Dale greet guests from a safe distance!
2. TIE: Rose & Crown Pub, Yorkshire County Fish Shop, & Kringla Bakeri og Kafe
Rating: 95%
These first two dining locations pretty much go hand in hand as they are located in the same pavilion.
The Rose & Crown Pub at the United Kingdom pavilion functions as both a bar and restaurant serving Scotch Eggs, fish and chips, and a sausage roll and chips in addition to its extensive beverage menu.
Now the Yorkshire County Fish Shop is a quick-service window located next to the Rose & Crown Pub and practically revered for its fish and chips on-the-go. For many, it's an absolute must-do and better than some of the table-service restaurants around World Showcase.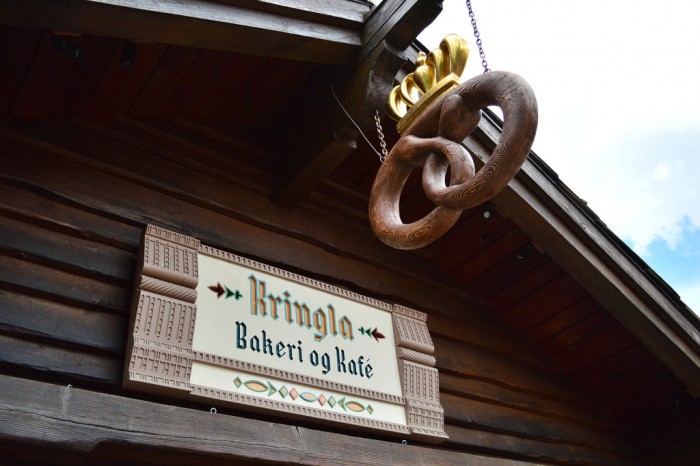 Kringla Bakeri og Kafe is another World Showcase eatery and can be found at the Norway Pavilion. And while it has long been popular for its School Bread and Rice Cream, the bakery also offers yummy sandwiches and salads.
1. Les Halles Boulangerie-Patisserie
Rating: 97%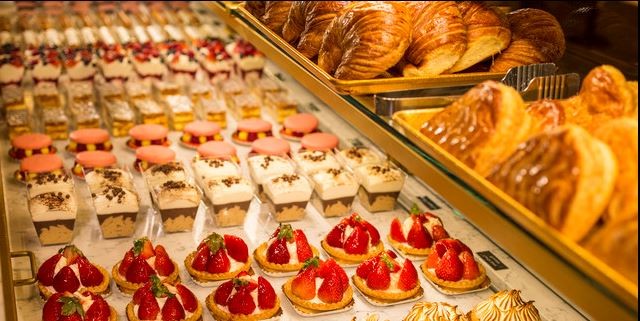 This World Showcase quick-service restaurant can be found at the rear of the France Pavilion and is ranked #1 of 106 restaurants at Walt Disney World on our Lines 2.0 app!
So what's so special about Les Halles? Well, this dining location is one of the few EPCOT spots for a great breakfast and is conveniently located near the International Gateway for guests entering from the Skyliner or the nearby EPCOT area resorts.
But the real reason for its raving reviews is its quality Parisian fare of baguettes, delicious assortment of sandwiches, salads, quiches, and Instagram-worthy yet equally tasty tarts, Napoleons, macarons, and creme brulees. Plus, the prices are surprisingly reasonable for such great fare.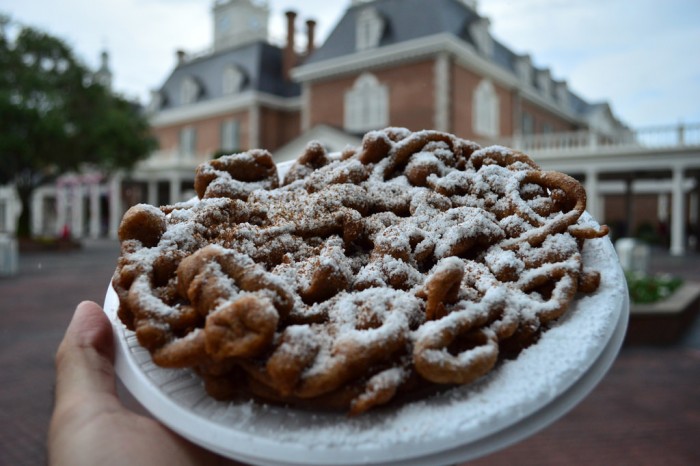 So what other EPCOT spots produced high rankings? Well, Frozen Treats in Future World scored a whopping 98%! Also, Germany's Karamelle-Kuche, known for its Werther's branded treats scored a 96% while the Funnel Cakes stand at the American Adventure was rated a 95%.
Do you agree with our Lines 2.0 app ratings? Which of these dining spots would you rate as the highest? Let us know in the comments!