Top 3 Things We Ate or Drank This Week at Disney, June 19, 2021
The TouringPlans in-park team gets to try a lot of food. From quick service locations to table service meals and snacks in between, we try so many different foods to help keep information on our site up to date. Sometimes foods and drinks are wonderful. Other times, not as much. But what really rose to the top? Here's our top 3 foods the in-park team sampled this week.
The Sweets of Disney Springs
Disney Springs itself could have been our top three list. There were so many delicious treats that we tried. Everything at Amorette's Patisserie is a highlight for us. We've never had anything bad there ever. But this time they've gone well above and beyond with their new cheesecake. This Piña Colada Cheesecake is served on a graham cracker crust with coconut mousse, grilled pineapple, and sweetened toasted coconut. And to make it even better? That's a pipette on top filled with Malibu Rum.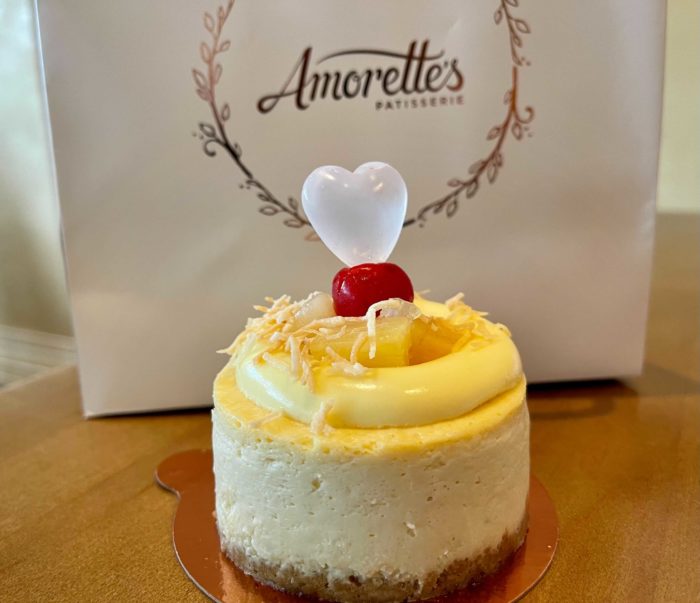 We also decided to swing by Gideon's Bakehouse. By far, the favorite among our staff is the pistachio and chocolate chip cookie.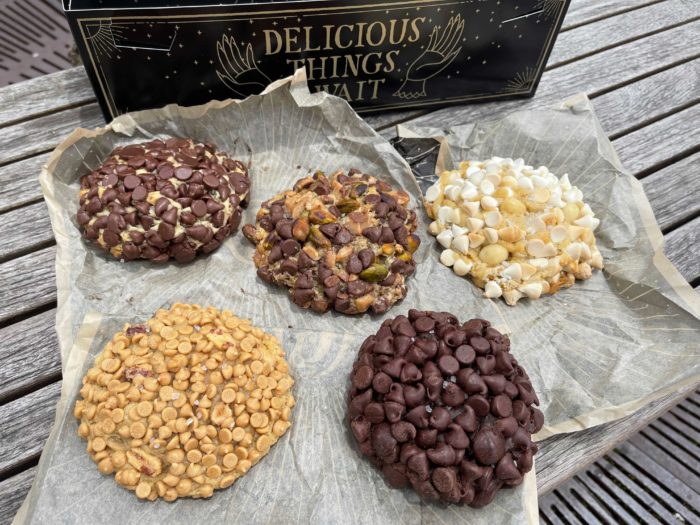 Over at Marketplace Snacks, we tried out a bunch of Dole Whip flavors. The lime is very tart, the watermelon is incredibly sweet, and so together it makes a fantastic way to cool off on a hot day at Disney Springs.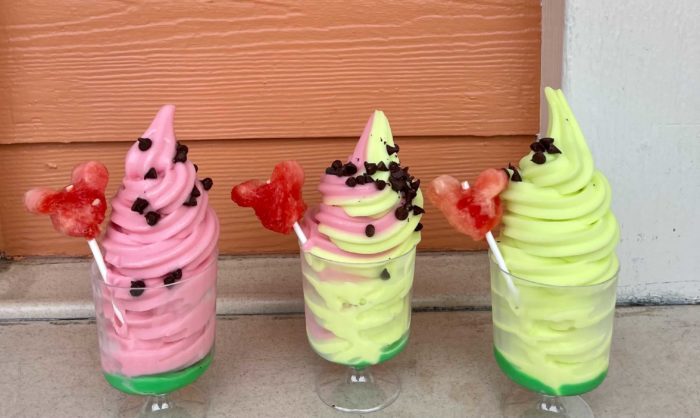 The Great Bowls of Satu'li Canteen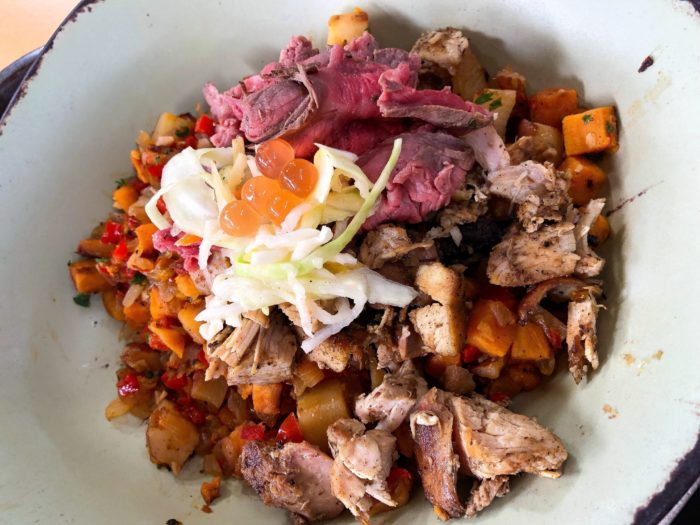 If you're looking for a hearty meal that feels a step above most theme park food health-wise, Satu'li Canteen at Animal Kingdom is a fantastic option. We love getting their bowl meals, like the combo bowl with chicken and beef, served on a red and sweet potato hash with vegetables. It's a delicious meal and worth a stop at Animal Kingdom.
Frozen Mint Julep from Regal Eagle Bar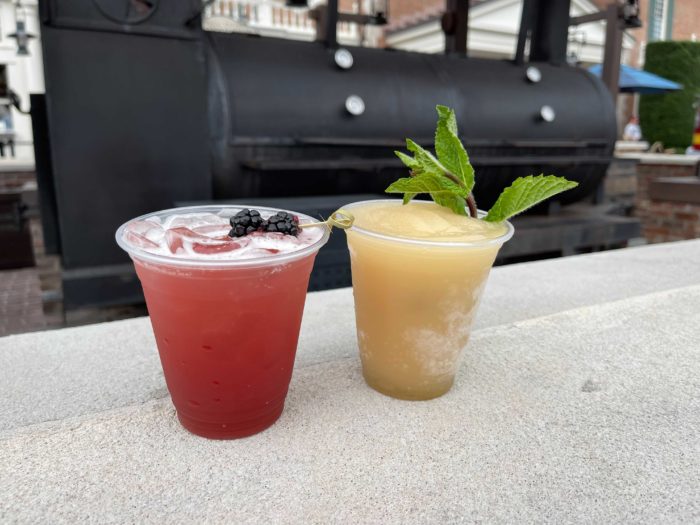 It's summer in Florida, and that means it is only a bit cooler than the surface of the sun. We found the perfect drink to cool off in EPCOT, however — a frozen mint julep. You can get this cool concoction at the bar at Regal Eagle at the American Adventure pavilion.
That's just some of the amazing things we've eaten this week. Have any suggestions for us next week? Let us know in the comments.