Top 3 Things We Ate This Week at Disney, June 27, 2021
The TouringPlans in-park team gets to try a lot of food. From quick service locations to table service meals and snacks in between, we try so many different foods to help keep information on our site up to date. Sometimes foods and drinks are wonderful. Other times, not as much. But what really rose to the top? Here's our top 3 foods the in-park team sampled this week.
Shrimp Curry and Bread Service at Tusker House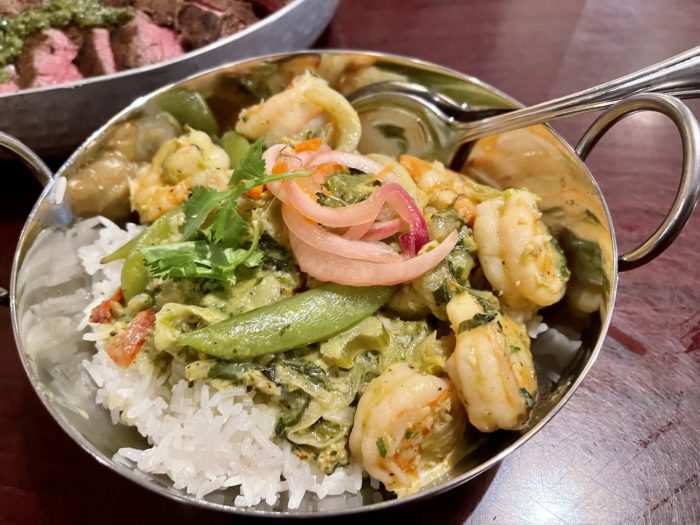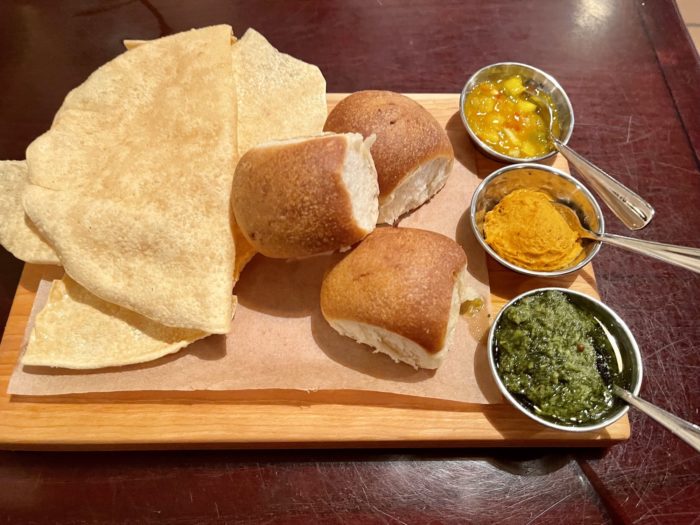 It is good to have Tusker House back, especially for their lunch service. You can read the full review here. Two of the best parts of the meal were the bread service, served with hummus, coriander chutney, and mango chutneys, and the Cape Malay Green Curry Shrimp. The shrimp were cooked perfectly, and the seasoning had a bright and spicy flavor to it without being overpowering. It was one of those meals that you'd love to come back for again and again.
Kona Cafe DIY Dessert Trio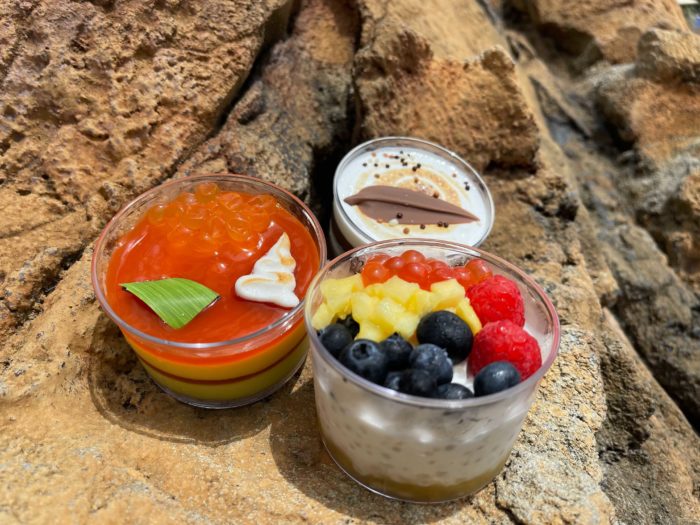 Tucked away on the to-go menu at Kona Cafe are a variety of $5 mini desserts that you can order to create your own dessert sampler. Chrissy from our team tried out three of them — you can read the full review here. Her favorite was the S'more (milk chocolate pot de creme, marshmallow cream, and graham cracker crust, topped with toasted marshmallows). The presentation was gorgeous, and although it was very sweet (like any good s'more should be!(, it had the perfect amounts of each layer of chocolate, cracker, and marshmallow.
French Dip at Beaches and Cream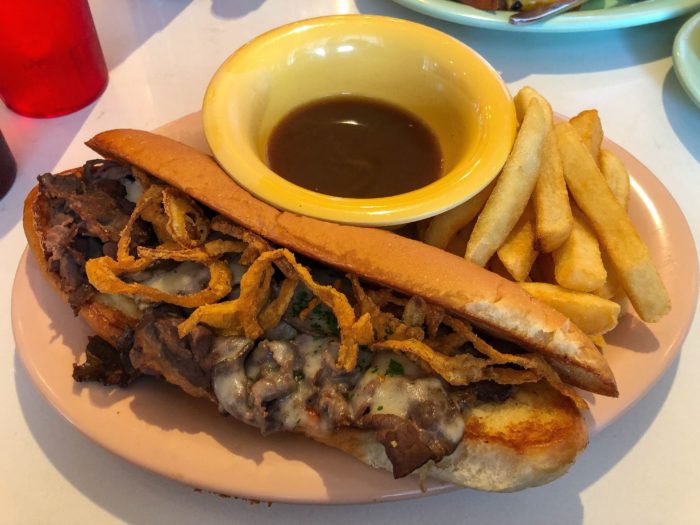 Yes, everyone talks about the ice cream at Beaches and Cream, but the savory foods on the menu are also worth mentioning. On her visit this week, Ivonne tried the French Dip and was blown away. It is everything that you'd want in a sandwich. The toasted French bread held up to the abundant filling of perfectly cooked (and not dried out) beef and melted Swiss cheese. The onions were crispy, and the au jus on the side was just right. This is something that Ivonne says she'll gladly order again.
That's just some of the amazing things we've eaten this week. Have any suggestions for us next week? Let us know in the comments.