TouringPlans Travel Beat 10-21-2023
At Travel Beat we have all the "other" news from the last week or so—the stuff that wasn't big enough to stop the presses for. What did the newsroom bring us this week? (Sneak peek: slow. It was a sloooooow week.) Bullets are just ahead if you're in a hurry, and more details follow below. Don't forget to check out the Headline News Recap, in case there was something you missed!
Royal Caribbean Updates Gift Card Policy
Plans Announced for Second London-Paris Train
State Department Issues Global Warning for International Travel
Details Dropped on Jollywood Nights Food
What We Saw In Journey of Water's First Week
Headline News Recap
If anything you read below tickles your feet, feel free to reach out to our friends at TouringPlans Travel for a free quote.
Royal Caribbean Updates Gift Card Policy
Royal Caribbean has updated its gift card policy, easing redemption rules and making it possible to use the cards once you've boarded your cruise. Previously, cards needed to be redeemed online, by calling RCCL directly, or working through the agent that booked your trip.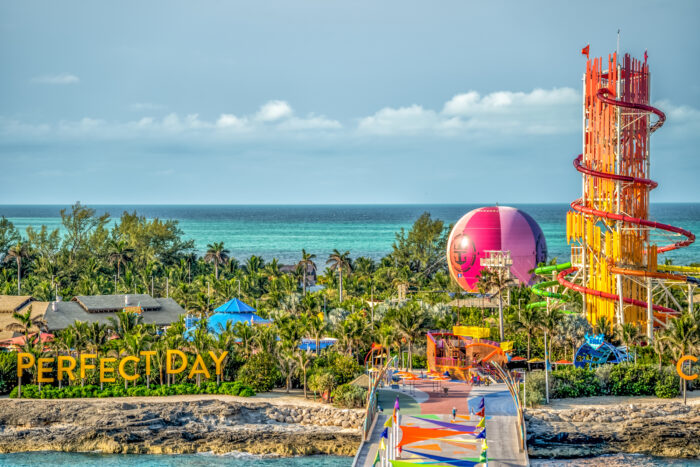 The change gives guests more flexibility in choosing what to pay for with the cards, since they can't be redeemed for cash or cash equivalents. For instance, they can't be applied to pre-payment for beverage packages, but can be used to pay for a package once on board. The cards can also be used on Celebrity Cruises which is a sister line to Royal.
Plans Announced for Second London-Paris Train
For 30 years the only passenger service through the Channel Tunnel (the "Chunnel") has been offered by Eurostar, but plans for a second line were put forth this week by Evolyn. The company is a new high-speed rail startup, and intends to offer non-stop service between London St Pancras International and Paris Nord stations. The current timeline has the first of the fleet going into operation in 2025, with all the planned trains in service by 2026.
State Department Issues Global Warning for International Travel
After issuing advisories and alerts for travel to Israel, the West Bank, and Gaza last week, this week the State Department issued a worldwide caution to Americans traveling overseas. Citing increased tensions around the world and the potential for terrorist attacks, demonstrations, or violent actions against U.S. citizens, the warning recommends that travelers should
Stay alert in locations frequented by tourists.
Enroll in the Smart Traveler Enrollment Program (STEP) to receive information and alerts and make it easier to locate you in an emergency overseas.
Follow the Department of State on Facebook and Twitter.
Details Dropped on Jollywood Nights Food
We're getting closer to the launch of Disney's brand new holiday party Jollywood Nights, and details are starting to trickle out. One thing that was made clear this week, food and drink is the farthest thing from an afterthought at this event. Event-specific food and drink menus were rolled out for pretty much every location in the park. Think of it like a massive party team rolling out the equivalent of an EPCOT Festival Booth menu for each dining location, and you won't be far off.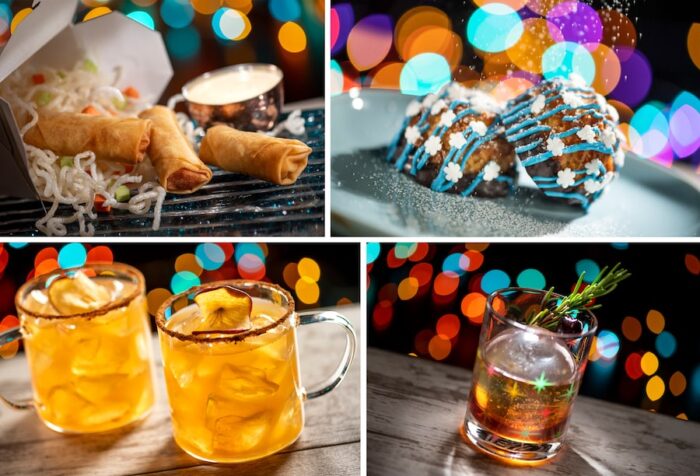 There are too many options to list each one, but here's what you need to know:
Food is generally appetizer or small plate sized
Almost as many zero-proof options as alcoholic specialties
All locations are walk-up or Quick Service, except for Jazzy Holidays at the Hollywood Brown Derby where a Walk-Up Waitlist will be in use for seating.
What We Saw In Journey of Water's First Week
This was Journey of Water's first week with "regular" operation, and our parks reporters stopped by a few times to see how crowds and lines were shaping up. A Virtual Queue is in use some of the time, but we found it using a standby line fairly often. Sometimes we found that the longest wait wasn't to enter. It was near the end, with guests waiting to pose for a picture with Te Fiti.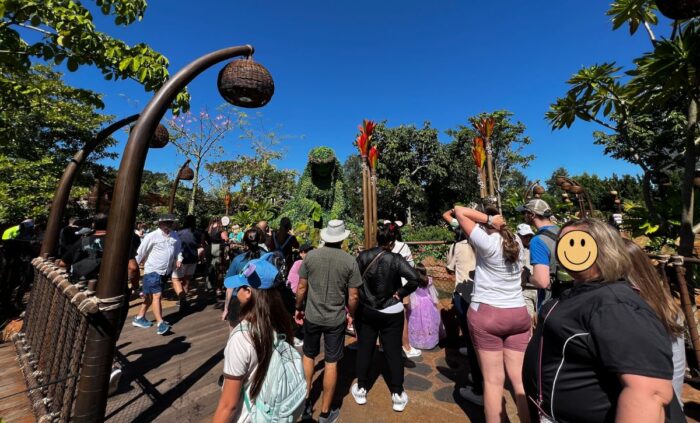 Headline News Recap
Perhaps you have already noticed, but we've made some updates to the TouringPlans site! A New & Improved TouringPlans Website Is Rolling Out Soon. Changes haven't made their way to the blog yet, they're in the works!
Thinking about a holiday trip to Universal Orlando? Details on everything were released this week. Getting to Know Holidays at Universal Orlando 2023
As the seasons change, so do the Disney Water Parks. Blizzard Beach is reopening and Typhoon Lagoon will be closing for a seasonal refurbishment. Blizzard Beach Reopening 11-6-2023 and New Water Park Seasonal Pass
That's it for this week's Travel Beat. What news are you most excited about? Let us know in the comments!